It Is Quicker, Easier, And More Convenient Than Ever To Heal A Tattoo With Saniderm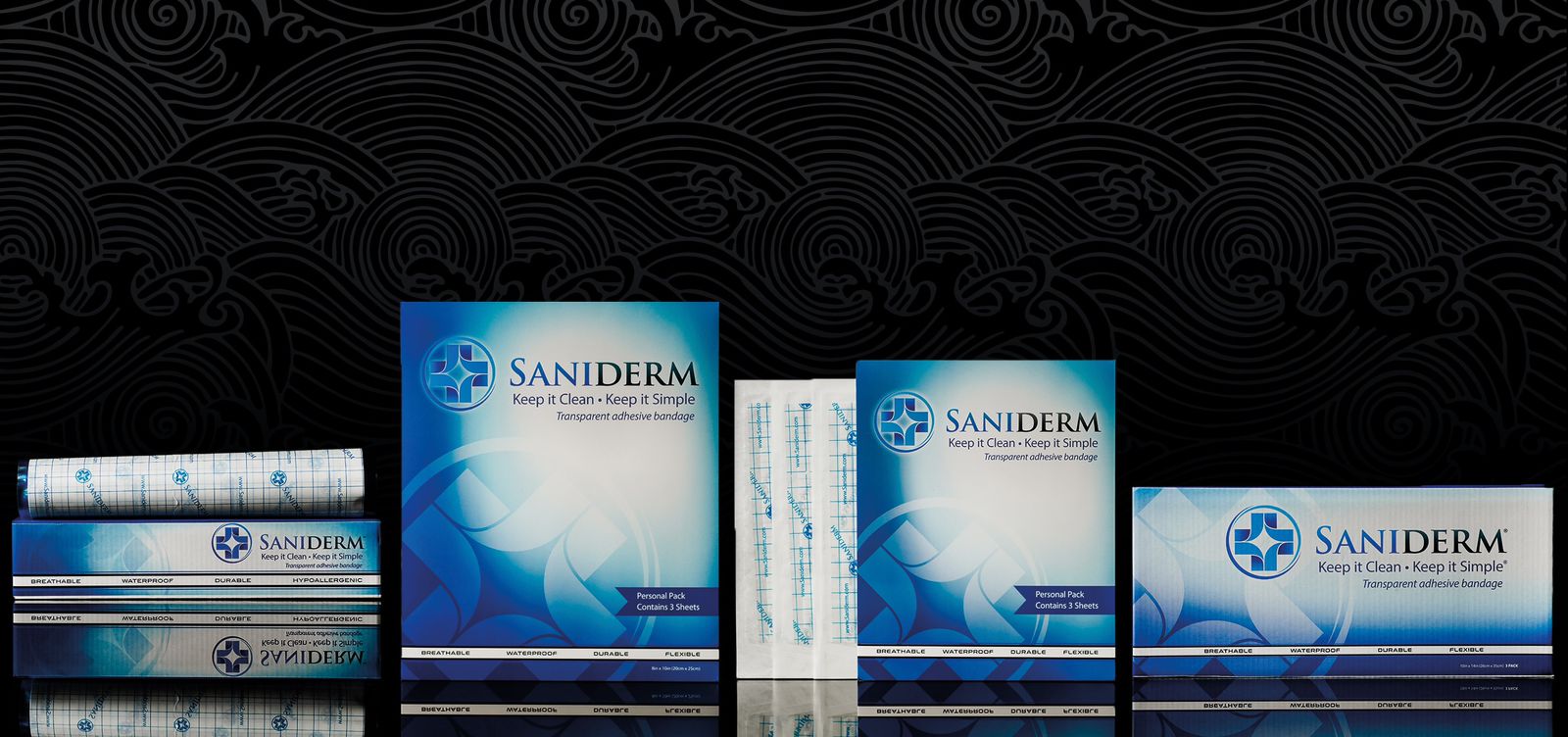 Tattoo before and aftercare is more critical than most people understand. In addition to choosing the perfect design and finding a great artist, the healing process and your preparation for getting a tattoo affect the end product. This makes general skincare and tattoo aftercare essential to getting a perfect tattoo.
Saniderm offers multiple ways for tattoo enthusiasts to decrease their healing time and display the brightest colors. They provide supplements for skin preparation and bandages, balm, and lotions for healing. Consumers and shop owners can purchase Saniderm products off their website and several major online retailers, such as Amazon and Walmart Plus.
Preparing for Your Tattoo
Saniderm recommends a healthy diet, plenty of hydration, and their Omega-7 Sea Buckthorn Oil Hair and Nail Supplement at least two weeks before the ink is laid. The purpose of preparation is to make sure your skin is in tip-top condition when you get the tattoo, so healing is easier.
In the shop, a tattoo artist lays ink under the first few layers of your skin. Laying ink in dry skin is more difficult than moisturized skin; dry skin also tends to sustain more damage. The more damaged your skin is getting from a tattoo, the longer it will take to heal. Not only that, but damaged skin will lose ink, causing your tattoo to fade or need to be touched up after healing.
Preparing your skin for a tattoo will minimize healing time and ensure that you end up with the brightest and best ink possible. The supplements give your body additional nutrients to help it stay hydrated and boost collagen levels. These factors make your skin stronger, more elastic, and less likely to sustain damage from getting a tattoo. The Omega-7 supplements are also great for hair, nails, mucous membranes, dry eyes, and your overall health!
Tattoo Aftercare
If you have had ink laid, you are probably familiar with the greasy ointments and having to wash the area and reapply multiple times a day for about two weeks. Saniderm offers a great alternative to this with the Saniderm bandage. The Saniderm bandage is a medical-grade, breathable bandage that you place over your tattoo and cuts healing time in half.
The bandage allows you to set it and forget it. Wash the area, apply the bandage, and go about your day. Your tattoo will be protected from infection, sticking to your clothes, hair, dirt, dust, pet hair, and even curious kids that just have to touch it.
Another great point about the bandage is that it keeps your tattoo from weeping on your clothes and losing ink. The weeping fluid is called plasma; under the breathable bandage, the plasma stays wet and aids your body with the healing process because it is full of nutrients. However, in the open air, the plasma can form a scab, which can fade your tattoo and contribute to scarring. The bandage also works for minor cuts and burns.
If you are unable to use a medical-grade bandage due to allergies, Saniderm also offers a product called Sanibalm. When using the balm, you will still need to wash and reapply several times a day. What is different about Sanibalm, though, is the special ingredients. They use beeswax to help stop the weeping, lavender for irritation and redness, silver as an antimicrobial, and sea buckthorn for stimulating skin regeneration. This unique mixture speeds up the healing process and keeps your tattoo from scabbing and cracking.
Saniderm Cares
Saniderm was founded over a decade ago with the intention of bringing medical-grade healing to the tattoo industry. The company made it their mission to shorten the healing process, improve results, and make getting a tattoo as easy as possible. These ideas were pulled forward into the business by offering easy ways to get in touch, set up payments, and even auto-shipping plans. Saniderm is a customer-focused company established to help people heal. Check out their website today!
What Interferes with Successful Breastfeeding?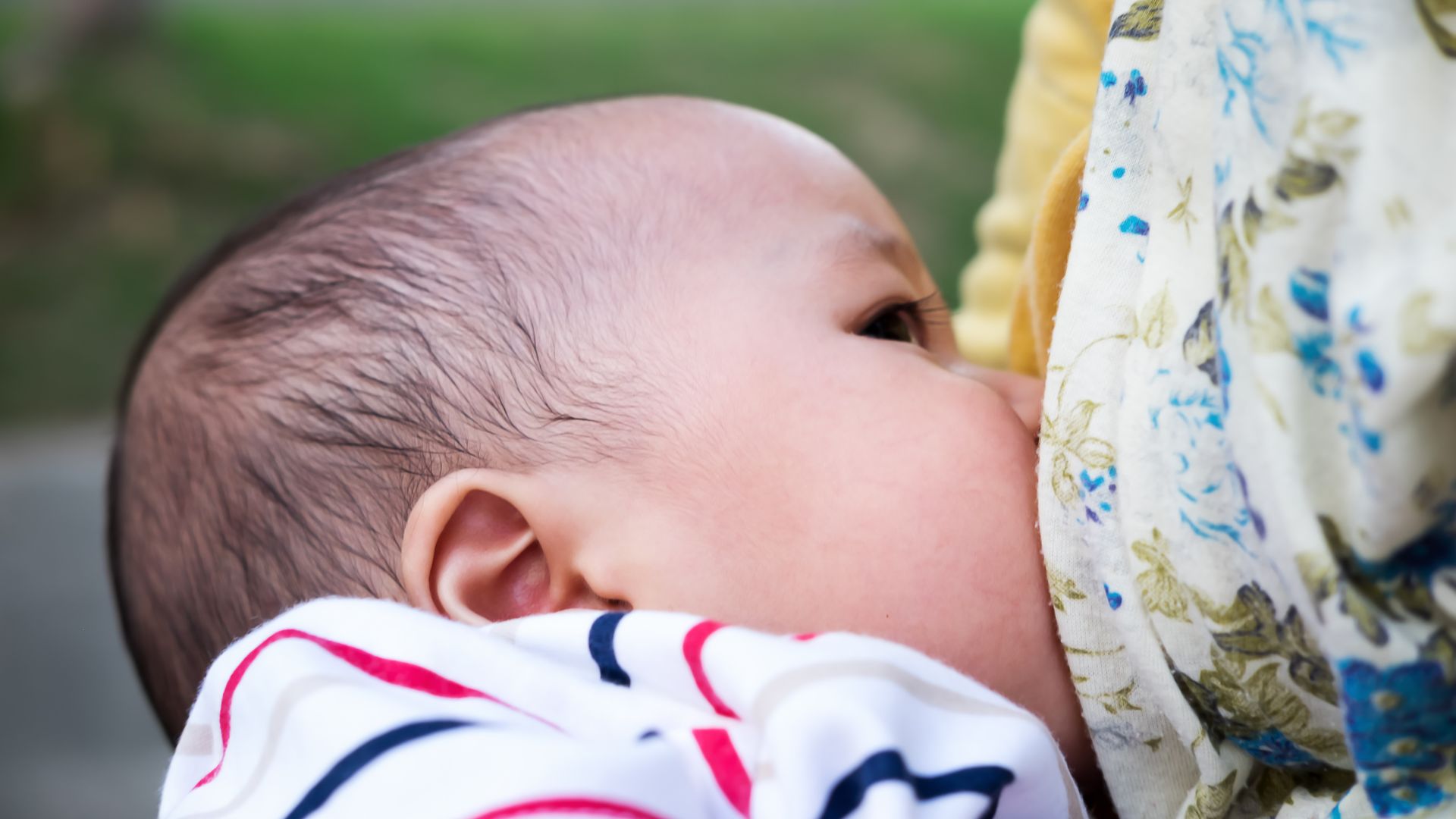 While breastfeeding is ideal, it comes with many difficulties new parents might face.
After experiencing the intensity of labor and delivery, many new parents are left exhausted. Despite this fatigue and surviving pospartum, new parents soon learn the importance of managing the needs of an infant. Putting aside their own desires, parents learn to quickly adapt.
Exhaustion and recovery are not the only things that discourage parents from breastfeeding. There are a variety of other woes that can make it difficult for a lactating parent to continue to choose this option. 
While 83 percent of women breastfeed at the beginning of postpartum, there is a drastic reduction by 6 months, resulting in only 56% of babies still being breastfed. 
Engorged Breasts
When a lactating woman's milk comes in, she may experience intense pain and discomfort. The breasts typically become overly filled with milk because they have not yet regulated their supply. This engorgement can continue throughout the breastfeeding journey for a variety of reasons.
If the baby's schedule changes, a woman's breasts can become overly full. If the parent misses a feeding, breasts can experience discomfor which can lead to breastfeeding infection. If a woman becomes preoccupied at work and does not make time to pump, she can experience discomfort. 
If breast engorgement is not treated properly, milk ducts can become blocked, and if a woman does not work to move the milk through her breasts (via feeding her baby, pumping, or expressing the milk), this engorgement can lead to further problems and may cause clogged milk ducts.
Infection
One of the biggest concerns beyond the pain a woman experiences with engorgement is infection. This is known as mastitis, and leads to a woman experiencing not only breast pain and warm breast tissue, but also flu-like symptoms that come with fever, chills, headache, and further exhaustion.
In order to help prevent infection, regular feedings are essential. Often, the best mastitis treatment, at least for early symptoms, is to massage the breast in a warm shower and express the extra milk.
Furthermore, by working with an International Board Certified Lactation Consultant (IBCLC), parents can have a great resource on how to best deal with, treat, and alleviate these problems. 
Not only is an IBCLC a great resource in helping prevent breast infection, but a great source for your breastfeeding journey to encourage and educate you in best practices. 
The best way to achieve breastfeeding success is to utilize the many tools that an IBCLC offers. 
Burnout
To exclusively breastfeed your baby can be quite overwhelming and exhausting. Between nightly feedings, cluster feedings, and pumping sessions for working mothers, breastfeeding is difficult to maintain. Unless a woman is properly supported by her family, friends, and workplace, the chances that a woman will continue to breastfeed are significantly impacted.
Culture also impacts the likelihood of a baby being breastfed beyond 6 months. The CDC discovered that parents in the Southeast United States are less likely to breastfeed their children past six months. This was in contrast to the Northwest, where business policies and the culture is more breastfeeding-friendly and supportive. 
Conclusion
Despite the nutritional benefits afforded to a breastfed baby, there are many obstacles that can be discouraging for parents on their breastfeeding journey. From exhaustion to pain to lack of supoort, parents have many reasons to give up. 
To increase your chances of success, surround yourself with supportive individuals, reach out to an IBCLC, also known as lactation consultants, and gain the necessary tools required to provide your child with the healthiest option available – you!