It Is Quicker, Easier, And More Convenient Than Ever To Heal A Tattoo With Saniderm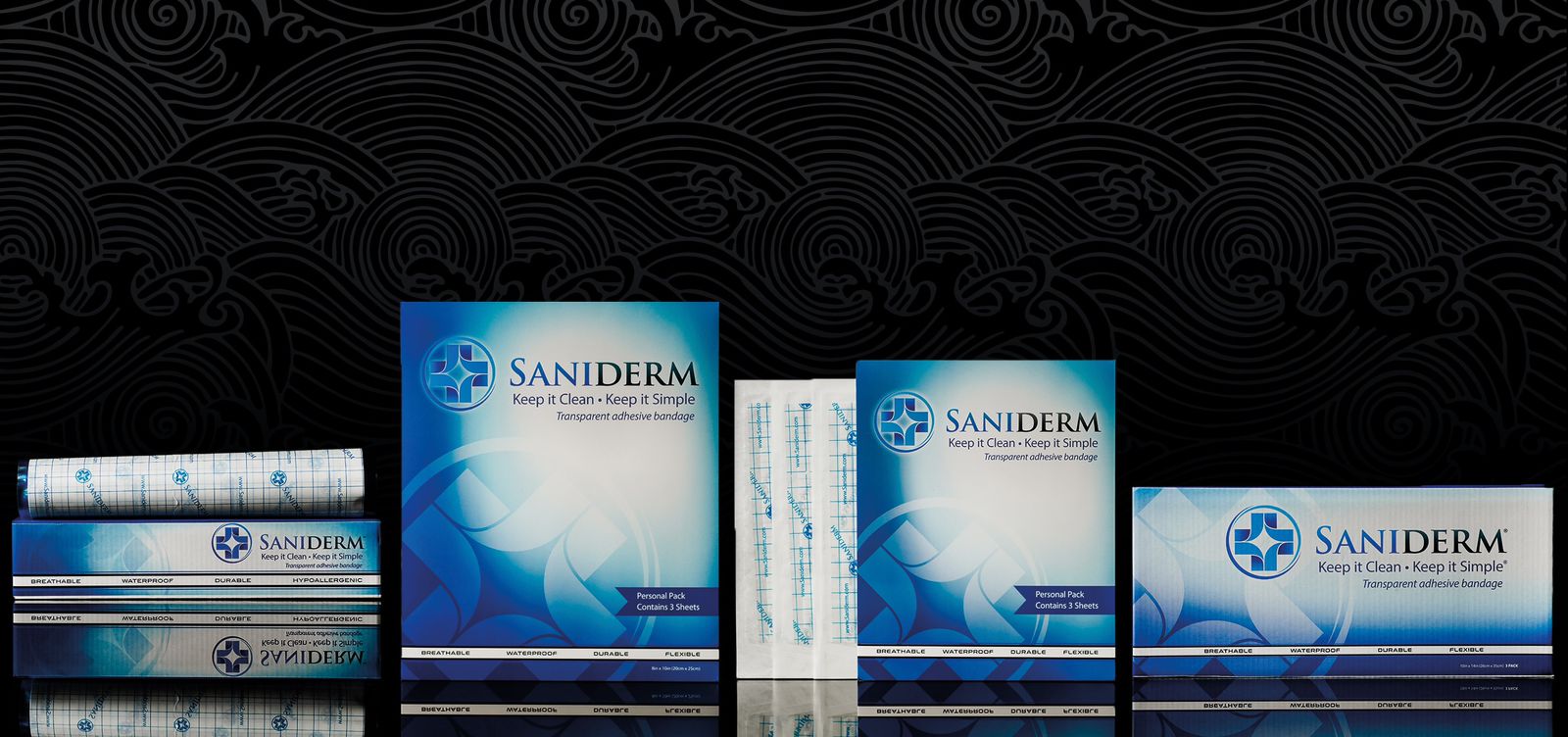 Tattoo before and aftercare is more critical than most people understand. In addition to choosing the perfect design and finding a great artist, the healing process and your preparation for getting a tattoo affect the end product. This makes general skincare and tattoo aftercare essential to getting a perfect tattoo.
Saniderm offers multiple ways for tattoo enthusiasts to decrease their healing time and display the brightest colors. They provide supplements for skin preparation and bandages, balm, and lotions for healing. Consumers and shop owners can purchase Saniderm products off their website and several major online retailers, such as Amazon and Walmart Plus.
Preparing for Your Tattoo
Saniderm recommends a healthy diet, plenty of hydration, and their Omega-7 Sea Buckthorn Oil Hair and Nail Supplement at least two weeks before the ink is laid. The purpose of preparation is to make sure your skin is in tip-top condition when you get the tattoo, so healing is easier.
In the shop, a tattoo artist lays ink under the first few layers of your skin. Laying ink in dry skin is more difficult than moisturized skin; dry skin also tends to sustain more damage. The more damaged your skin is getting from a tattoo, the longer it will take to heal. Not only that, but damaged skin will lose ink, causing your tattoo to fade or need to be touched up after healing.
Preparing your skin for a tattoo will minimize healing time and ensure that you end up with the brightest and best ink possible. The supplements give your body additional nutrients to help it stay hydrated and boost collagen levels. These factors make your skin stronger, more elastic, and less likely to sustain damage from getting a tattoo. The Omega-7 supplements are also great for hair, nails, mucous membranes, dry eyes, and your overall health!
Tattoo Aftercare
If you have had ink laid, you are probably familiar with the greasy ointments and having to wash the area and reapply multiple times a day for about two weeks. Saniderm offers a great alternative to this with the Saniderm bandage. The Saniderm bandage is a medical-grade, breathable bandage that you place over your tattoo and cuts healing time in half.
The bandage allows you to set it and forget it. Wash the area, apply the bandage, and go about your day. Your tattoo will be protected from infection, sticking to your clothes, hair, dirt, dust, pet hair, and even curious kids that just have to touch it.
Another great point about the bandage is that it keeps your tattoo from weeping on your clothes and losing ink. The weeping fluid is called plasma; under the breathable bandage, the plasma stays wet and aids your body with the healing process because it is full of nutrients. However, in the open air, the plasma can form a scab, which can fade your tattoo and contribute to scarring. The bandage also works for minor cuts and burns.
If you are unable to use a medical-grade bandage due to allergies, Saniderm also offers a product called Sanibalm. When using the balm, you will still need to wash and reapply several times a day. What is different about Sanibalm, though, is the special ingredients. They use beeswax to help stop the weeping, lavender for irritation and redness, silver as an antimicrobial, and sea buckthorn for stimulating skin regeneration. This unique mixture speeds up the healing process and keeps your tattoo from scabbing and cracking.
Saniderm Cares
Saniderm was founded over a decade ago with the intention of bringing medical-grade healing to the tattoo industry. The company made it their mission to shorten the healing process, improve results, and make getting a tattoo as easy as possible. These ideas were pulled forward into the business by offering easy ways to get in touch, set up payments, and even auto-shipping plans. Saniderm is a customer-focused company established to help people heal. Check out their website today!
What are #SecretVeneers by Sonrisa Italiana's Dr. Daniel Zabaleta? Your Key to a Naturally Perfect Smile!
Veneers can be a great way to treat various cosmetic concerns including discolored, chipped, broken, or misaligned teeth. They're often the best fix to achieve your "dream smile" since they practically guarantee perfect pearly whites. But you may have some concerns about the installation of veneers and their results, so we're here to introduce you to a world-renowned dentist's secret to achieving the best natural-looking smile on the market.
"Secret Veneers" are a newly-designed version of the traditional veneers as introduced by leading and award-winning Colombian dentist, Dr. Daniel Zabaleta. A veneer consists of a thin shell that is placed in front of a natural tooth to alter its appearance. Secret Veneers differ slightly from traditional ones in application technique as Dr. Zabaleta's are meticulously customized layer-by-layer, and they are made out of 100% dental porcelain. Each veneer is carefully made to fit the patient's tooth and colored to match the rest of the patient's smile (unless they request the pieces to be whiter in color). They can be made to alter a tooth's size, shape, and color. In several cases, veneers can also correct gaps, chips, and minor alignment issues.
Dr. Zabaleta's holistic approach aims to seek the best results for the patient in terms of a natural-looking smile. His dental office in Barranquilla, "Sonrisa Italiana", prides itself on making sure the result is always your ideal smile, and not thick, bulky, or "fake" looking teeth. Dr. Daniel Zabaleta holds a DDS from the Fundación Universitaria San Martin and has over 17 years of experience in dentistry. He has obtained over sixty internationally-recognized post-graduate degrees and certificates and has won over four top-merited international awards. His newly designed version of the veneer has been performed over 50,000 times and has a 99% patient satisfaction rate.
Many potential candidates for the procedure share concerns that the veneers may damage their natural teeth or are fearful that the procedure requires their teeth to be shaved down, but Dr. Zabaleta tells us that neither is true, and the procedure is, in fact, nearly painless.
Assuming a patient's teeth are properly cared for, the veneers can usually last a minimum of 25-30 years. In most cases, however, the installation can last up to a lifetime. Proper maintenance for veneers is just like proper maintenance for natural teeth, which includes routine visits to the dentist's office every 4-6 months, bi-annual cleanings, and of course, daily dental care such as toothbrushing and flossing.
Costs for the cosmetic procedure tend to cost an average of $40,000 in the United States with a leading dentist, but in Dr. Zabaleta's home office in Colombia, it'll cost you nearly a quarter of that. Their Secret Veneers start anywhere from $6,500 and can vary depending on each patient's case.
For more information on Dr. Daniel Zabaleta's work, testimonies on his Secret Veneers, and answers to more frequently asked questions, visit www.sonrisaitaliana.com or follow him on Instagram at @sonrisaitaliana.