It Is Quicker, Easier, And More Convenient Than Ever To Heal A Tattoo With Saniderm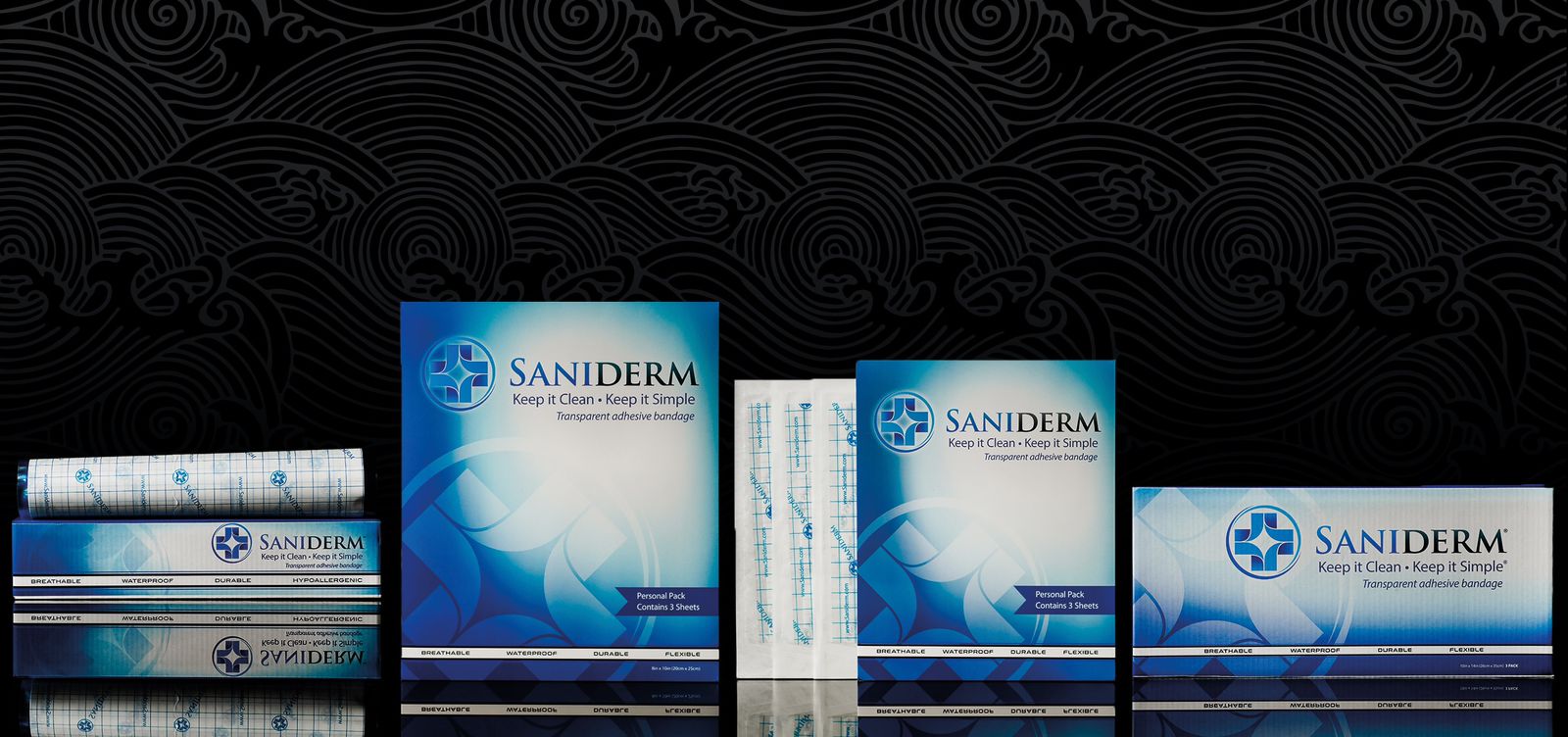 Tattoo before and aftercare is more critical than most people understand. In addition to choosing the perfect design and finding a great artist, the healing process and your preparation for getting a tattoo affect the end product. This makes general skincare and tattoo aftercare essential to getting a perfect tattoo.
Saniderm offers multiple ways for tattoo enthusiasts to decrease their healing time and display the brightest colors. They provide supplements for skin preparation and bandages, balm, and lotions for healing. Consumers and shop owners can purchase Saniderm products off their website and several major online retailers, such as Amazon and Walmart Plus.
Preparing for Your Tattoo
Saniderm recommends a healthy diet, plenty of hydration, and their Omega-7 Sea Buckthorn Oil Hair and Nail Supplement at least two weeks before the ink is laid. The purpose of preparation is to make sure your skin is in tip-top condition when you get the tattoo, so healing is easier.
In the shop, a tattoo artist lays ink under the first few layers of your skin. Laying ink in dry skin is more difficult than moisturized skin; dry skin also tends to sustain more damage. The more damaged your skin is getting from a tattoo, the longer it will take to heal. Not only that, but damaged skin will lose ink, causing your tattoo to fade or need to be touched up after healing.
Preparing your skin for a tattoo will minimize healing time and ensure that you end up with the brightest and best ink possible. The supplements give your body additional nutrients to help it stay hydrated and boost collagen levels. These factors make your skin stronger, more elastic, and less likely to sustain damage from getting a tattoo. The Omega-7 supplements are also great for hair, nails, mucous membranes, dry eyes, and your overall health!
Tattoo Aftercare
If you have had ink laid, you are probably familiar with the greasy ointments and having to wash the area and reapply multiple times a day for about two weeks. Saniderm offers a great alternative to this with the Saniderm bandage. The Saniderm bandage is a medical-grade, breathable bandage that you place over your tattoo and cuts healing time in half.
The bandage allows you to set it and forget it. Wash the area, apply the bandage, and go about your day. Your tattoo will be protected from infection, sticking to your clothes, hair, dirt, dust, pet hair, and even curious kids that just have to touch it.
Another great point about the bandage is that it keeps your tattoo from weeping on your clothes and losing ink. The weeping fluid is called plasma; under the breathable bandage, the plasma stays wet and aids your body with the healing process because it is full of nutrients. However, in the open air, the plasma can form a scab, which can fade your tattoo and contribute to scarring. The bandage also works for minor cuts and burns.
If you are unable to use a medical-grade bandage due to allergies, Saniderm also offers a product called Sanibalm. When using the balm, you will still need to wash and reapply several times a day. What is different about Sanibalm, though, is the special ingredients. They use beeswax to help stop the weeping, lavender for irritation and redness, silver as an antimicrobial, and sea buckthorn for stimulating skin regeneration. This unique mixture speeds up the healing process and keeps your tattoo from scabbing and cracking.
Saniderm Cares
Saniderm was founded over a decade ago with the intention of bringing medical-grade healing to the tattoo industry. The company made it their mission to shorten the healing process, improve results, and make getting a tattoo as easy as possible. These ideas were pulled forward into the business by offering easy ways to get in touch, set up payments, and even auto-shipping plans. Saniderm is a customer-focused company established to help people heal. Check out their website today!
Innovation Leads to Winning Smiles: Lebanese Dentist Dr. Mohammad Waizani Offers Insight Into the Science of Quality Veneers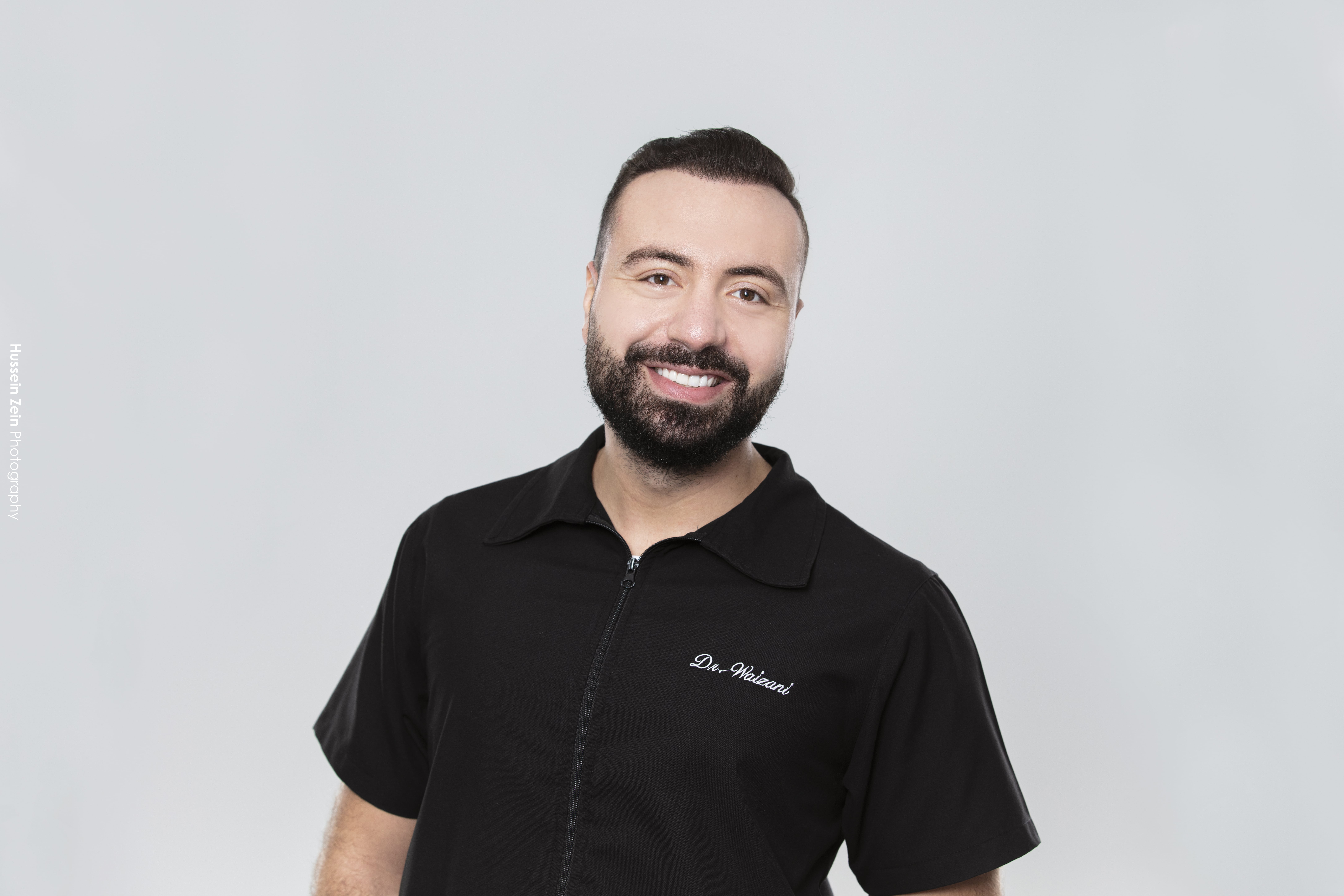 Dr. Mohammad Waizani has developed a reputation for giving his patients the smile they deserve. His highly-sought after veneer procedure uses a microscope for more accurate and long-lasting results. Considered highly innovative in the dentistry world, his patients' testimonials serve as proof of the procedure's effectiveness.
We sat down with Dr. Waizani to gather further insight into the process of applying veneers and learn more about the types of cases that benefit from this smile-saving technique. 
Are there any preconditions to receiving veneers? 
The primary condition for receiving veneers is having what we call a "normal bite." There are many different kinds of bites, including open and closed bites. Veneers can be applied to normal bites. When we do veneers for normal bites we try to remove the minimum amount of the tooth to retain as much of the tooth's original structure as possible. This also helps to reduce instability or sensitivity, as well as ensuring that the color will be natural and not appear fake. When you think about it, if you remove a little bit of the tooth, then the ceramic layer we place on after that can also be thin. The thinner the layers, the less fake and bulky the tooth will look. 
How does the procedure work? 
In the first session, we prepare the tooth and take measurements. This procedure takes around two hours to two and a half hours. When we finish, we put the temporary on the teeth. This offers protection from sensitivity and allows the patient to go about their daily life, and walk with a smile on their face. 
After one week, the veneers are finished in the lab and the lab sends them to our office. Once we receive the veneers, we can proceed with gluing them on. Usually we do the upper jaw alone and the lower jaw alone so the full smile needs around two weeks from start to finish. 
Where does the microscope come in and why is it so important? 
We employ microscopes in the procedure, to reduce the amount of surface enamel typically removed in the installation process. Using a microscopic approach, we are able to reduce the typical width of the removed layer from between 0.8 and 1.5 millimeters to  a mere 0.2 to 0.3 millimeters, keeping teeth stronger and healthier. The less we remove,  the less damage can occur and the teeth continue to look great for a longer period of time. 
How long do veneers last? 
Like the teeth you are born with, veneers, when properly cared for, don't have an expiration date. As long as the patient cares for their veneers the same way they would with their natural teeth, they are a long term cosmetic solution for improving your smile while maintaining a very realistic and natural aesthetic. 
Are there any age requirements for veneers?  
We never do veneers for anyone under the age of 18. When we do veneers, or any preparation for veneers, the teeth should be fully matured so that's why 18 and above is the perfect age. There are also the wisdom teeth to consider but that's a different story. We don't have to wait for wisdom teeth to apply veneers. 
What are some of the reasons your patients choose to receive veneers? 
There are three overarching cases where we recommend veneers: shape, color, or both. Some people have a good shape to their face and jaw, but they don't like the color of their teeth or vice versa. In some cases it is both the color and shape that the patient wants to improve. If they have a normal bite and we just want to change the color, we will remove a minimal amount of the tooth. If we have a normal bite but we want to change the shape, we will remove more. 
Are there different types of veneers? 
Dental veneers come in many different forms. Dr. Waizani's natural veneers make use of porcelain molds for more natural looking and natural feeling teeth. Porcelain contains particles particularly similar to those found in organic human teeth, allowing light to pass through in a similar manner. Where alternative veneer materials reflect light, porcelain's translucent quality allows for artificial veneers that are virtually indistinguishable from normal tooth enamel, in addition to being more resistant to staining and chipping.
For more information, or to book an appointment with Dr. Waizani, contact waizani@outlook.com