Jeff Franklin has Sued 'Fuller House' Creator for Conspiring Against Him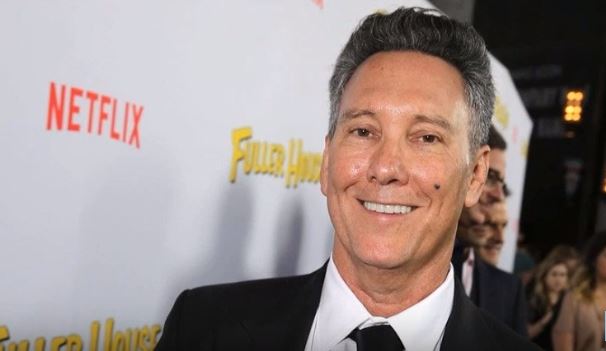 'Full House' creator Jeff Franklin has sued the co-executive producer Bryan Behar for conspiring against him. According to him, the conspiracy was held to throw him out of Netflix spinoff in order to replace him as showrunner during his renegotiations with Warner Bros. Franklin claimed the co-executive producer Bryan Behar had feelings of hatred for him which led him to make false allegations against Franklin. Also, he said Bryan Behar collected false evidence against him to fire him from the series' Netflix spinoff Fuller House.
In his complaint, Jeff Franklin's attorney Larry Stein said the creator has gained a huge success in professional life and got famous during his journey with Full House franchise. For the last 30 years, Franklin had a smooth journey with Warner Bros for the show but his contract was not renewed last year because of the reports of "behavioral" issues. The attorney said the allegations in the report were fabricated by Bryan Behar to take Franklin's position in Fuller House.
Also, the complaint mentioned that Franklin had signed a three-year contract with Warner Bros in 2015 as the executive producer and showrunner of Fuller House. It said Franklin even introduced Behar and Steve Baldikoski on the recommendation of Warner Bros. The complaint also highlighted that Jeff Franklin had supported both Bryan and Baldikoski despite their failure to get work in the second seasons of all the sitcoms in which they had worked for the last 19 years. Franklin also said Behar used to come late at work and failed to co-operate with other writers. Also, he claimed that Behar collected false complaints against him to throw him out.
By the end of 2017, the process for the negotiations to extend Franklin's agreement was in progress as Warner Bros was waiting to receive confirmation from Netflix to renew the show for its fourth season. According to Franklin's complaint, Behar used the media sources to destroy the image of Jeff Franklin on the basis of false complaints. He took the complaints against Franklin directly to Warners which showed Franklin misbehaving with staff members in the writers' room, asking females for sexual favors, and abusing staff members verbally, none of which were true, according to the complaint. This resulted in the termination of Franklin's contract with Warner Bros and Behar got appointed in place of Franklin for the fourth season of Fuller House. So far there is no response from Warner Bros on Franklin's complaint.
Tencent Music will probe the Global IPO Market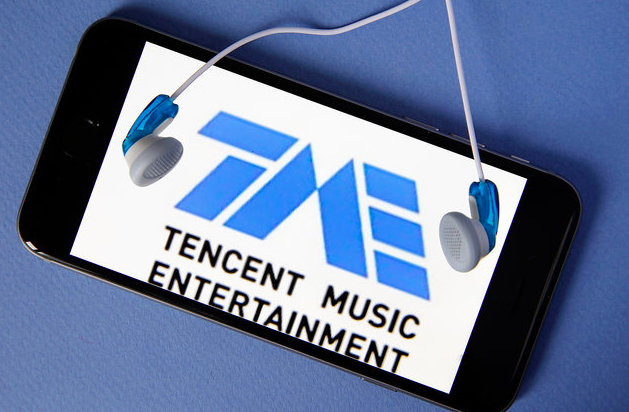 Tencent Music's public offering will serve to probe the global OPV markets. China's response to Spotify could continue with an IPO of 2 billion dollars in New York in December, according to several media articles citing sources close to the agreement.
It is a bad time of the year to sell new shares and Tencent has already rectified its plans once. Moderate treatment will confirm fears that the window for important departures is closing quickly.
The liquidation of shares worldwide has already affected the Tencent plan to get rid of its streaming branch, which is the majority owner, and which in turn is the owner of the QQ Music application. In May, the titan of games and social networks, 312,000 million euros, expected to rise up to 3,500 million euros in an agreement that would have valued Tencent Music Entertainment Group in 25,000 million dollars; they said sources close to the publication International Financial Review, by Refinitiv. The Chinese company delayed its plan to go public in October after reducing the size of the offer by half.
Tencent Music will struggle to reach Spotify's high notes
Tencent Music investors relations will struggle to reach the top notes of Spotify. The titan of social networks and games in China is going to market its streaming music branch with a valuation of up to 24,500 million dollars (21,500 million euros). Sales go up, and the unit has a new and profitable business model. However, the company's great premium over Spotify is hard to justify.
The most important music application in China originally planned to raise at least 2 billion dollars (1,800 million euros) in October, according to nearby sources. But the fall of the market worldwide, aggravated by the commercial tensions between the United States and China, caused the Tencent Music's IPO to be delayed.
The reasons for the alliance between Tencent and Spotify in music streaming
Spotify, the world's first streaming platform, and the music division of Chinese media giant Tencent, announced a mutual minority stake. For both platforms, these investments, the amount of which has not been disclosed, should allow them to strengthen their catalog and their ability to negotiate licenses with the music production companies. What reassure investors for possible IPOs next year for both companies?
Spotify dominates the Western market, with 140 million active users, including 60 million subscribers paying $ 10 a month minimum. Tencent, through its three platforms – KuGou, QQ Music, and KuWo – has nearly 700 million monthly users, but only 15 million of them pay for its services. However, Spotify is not present in China and Tencent Music investor relations financial results is only at the beginning of the monetization of its subscribers.
Rich content for subscribers
The example of video games shows that it becomes possible to pay small sums to Chinese consumers for better services. Tencent, at the head of the two major Chinese social networks – QQ Music and WeChat (which is close to one billion users) – is a master in this art, also showing success in online video as in reading line. This is what drives investors to buy shares of the Chinese company, whose value is close to $ 500 billion ($ 424 billion).
In music streaming, Tencent is in a particularly favorable position: its three platforms are the first three in the market. KuGou ("cool dog"), the first on the market, owes its success to China's small towns and countryside, with very popular songs that make singing in karaoke and dancing in public squares. QQ Music is more classic. KuWo is also a hit in karaoke and stands out on the live streaming of music videos.