Kagan Dunlap, the Fitness Expert, and Bodybuilding Enthusiast Shares His Recipe to Success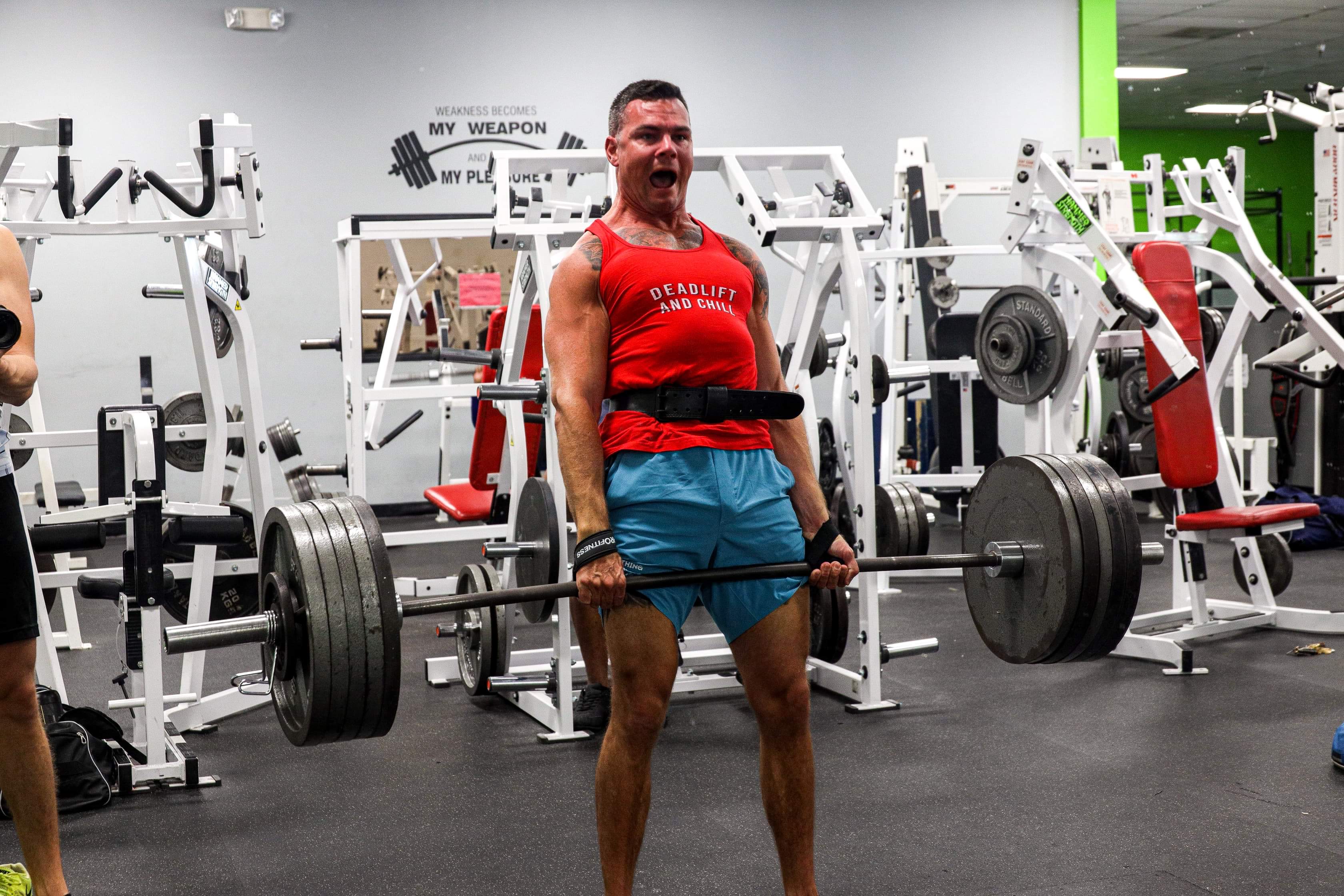 Kagan Dunlap, who has been a part of the fitness world for the past 13 years, talks about his secret to success.
Kagan Dunlap first entered the fitness world when he was in the middle of his Associates' degree. He met an Army Ranger through his job at the time and the two bonded instantly. Not only did he inspire Kagan to join the military, but he also inspired him to really get serious about training and fitness, and so began his fitness journey. Kagan Dunlap has since been a fitness enthusiast for the past thirteen years. When he first began his efforts to join the military the armed forces were in the process of a major drawdown and with a drawdown come more stringent restrictions.  This resulted in preventing Kagan from joining the Army at the time. Fate had other plans in mind for him. He relentlessly pursued enlisting in the military for 7 years until finally he decided since he wasn't able to get into the Army that he would attempt to join the Marines.  Within a year from making this decision Kagan found himself at Marine Recruit Depot Parris Island.  Kagan graduated as his platoon honor graduate and went home for leave before reporting to the School of Infantry at Camp Geiger.  He graduated from SOI as a Towgunner and was placed in a CAAT platoon in The Weapons Company in 2nd Battalion 3rd Marines. He had plenty of incredible experiences and learned a lot from some of the most impeccable leaders.
During his third deployment, Kagan was selected for an enlisted commissioning program within the Marines that allowed him to go back to college as an active duty student and complete a degree and commission at its completion. He chose to attend The University of North Carolina to complete his bachelor's in Exercise and Sports science. Kagan is attending UNC at Chapel Hill currently and finishing his degree. He plans on getting his NASM CPT certification while he's there as well as becoming a Certified Sports Nutritionist from the International Society of Sports Nutrition. Meanwhile, he is also working on growing his Instagram and youtube accounts where he plans on helping people through personal training experiences and recommending suitable diet plans.  
"Being humble and engaging with anyone and everyone who needs or desires help.  I don't care who they are where they are from or what they do, I want to help people.  I love talking to people from all walks of life and I want to help people achieve goals to become better than they were yesterday. I want people to know that I genuinely care about helping them pursue their goals," says Kagan Dunlap, when asked about his secret to success.
The trait that sets apart Kagan from others is his genuine interest in helping a client out who is struggling with confidence and body image. He isn't concerned about getting rich quick. He wants to see people achieve their desired results, and wants to share his passion for fitness with the anyone and everyone looking for help.
Douglas Eugene Noll – A walk through his publications and their achievements made so far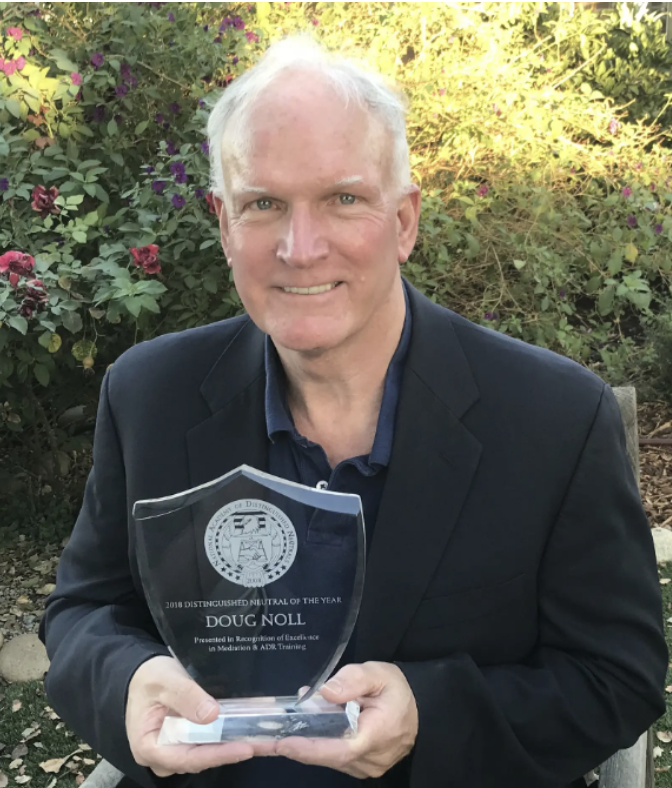 Every author has a different story, but they have one thing in common – they all overcome great obstacles and hardships. Plenty of famous writers had impairments yet found enormous success in their lives. It goes without saying that the best art comes out of the worst adversities. When physical and mental activity is hindered by sickness, creative activity thrives. Many renowned authors, writers, and poets bear witness to this decision. One such example is Doulas Eugene Noll. The author of De-Escalate: How to Calm an Angry Person in 90 Seconds or Less was born with multiple severe impairments. 
His calling is to serve humankind, and he does so on numerous levels. He is a best-selling author, educator, and trainer. He is an accomplished mediator. Noll's job takes him from international work to assisting people in resolving highly vexing interpersonal and ideological problems. 
Noll has penned four books, and his latest book De-Escalate: How to Calm an Angry Person in 90 Seconds or Less, was a best-seller on amazon and was published in four different languages. It also won the Book Excellence Award in 2017. The book teaches the readers how to calm an angry or upset person of any age while remaining centered and calm. In addition, Noll, in his book, has also highlighted ways to calm oneself down swiftly and efficiently. Noll is a lawyer turned peacemaker born near-blind and with club feet. He is the creator of several online courses that teach his innovative de-escalation skills.
It was in the year 2000 that he realized that the courtroom was not where he belonged. As a result, he embarked on a journey as a peacemaker and mediator after leaving a successful trial practice. Noll has stressed in his book what he has implemented in real life. He has taught in some of California's most violent men's and women's prisons with substantial outcomes. Noll held workshops for groups who wished to bring something positive into their communities. 
He named that workshop after his book as De-escalation training workshops, where participants learned how to calm an angry person in 90 seconds or less. The training workshop was a perfect way for churches and faith communities to express one's religious and spiritual beliefs in a practice that brings peace under challenging situations. Throughout ten weeks, the participants begin to master the skills and change their way of looking at the world through the lens of positivity. 
In addition to De-Escalate, Noll has published three other books named Peacemaking: practicing at the intersection of law and human conflict, Sex, politics, & religion at the office: the new competitive advantage, and Elusive peace: how modern diplomatic strategies could better resolve world conflicts. Each book brought an impact of its own and earned recognition. 
His journey as a lawyer
In 1977, Noll began his legal career as a clerk for the Honorable George Hopper before being admitted to the California Bar in December of the same year. As an associate, he joined Fullerton, Lang, Richert & Patch, a Fresno law firm located in Fullerton, in 1978. He tried his first legal case in 1978 and went on to practice law as a civil trial lawyer for the next 22 years, working on over 75 trials.
Douglas Noll contributed to the legal profession by assisting students in achieving success via education and teaching. Throughout his career, he worked as an instructor in various positions at numerous institutes. Noll was a member of the American Institute of Mediation's core faculty and the Straus Institute's Professional Skills Development program's summer faculty.
In a nutshell, Noll's entire life has seen him reinvent himself taking different routes but with the same vision in mind: To bring peace to the communities. He illustrates that being born with impairments is not our choice, but not allowing them on the way to the top is entirely our choice. 
His dedication to disclosing the world through a lens of positivity led him to create Prison in Peace, where he transforms murderers into peacemakers. He stresses that the power of mediation cannot be overlooked. Noll is now an award-winning author, teacher, trainer, and skilled mediator.