Keeping your Relationship Fresh As COVID-19 Lingers On
If you've been living with your significant other during the COVID-19 pandemic, it probably hasn't been easy. It has nothing to do with your love for one another, it's been tough for everyone. When you are both seeing friends and family less, cooped up in the house, it changes the dynamic of the relationship.
To keep everything right between the two people in the relationship, it is imperative to keep it fresh. It can be difficult when date nights are kept indoors and the atmosphere is confined to your home. Still there are ways to keep long-term relationships fresh and make sure that your love stays alive during this difficult time.
Plan Activities
One of the most important things to do for your relationship is to plan activities together. While you might have a lot of free time, you should utilize it and make plans to do things in the evenings and on the weekends. Of course there are less things to do, but if you take a hike, have a picnic, play a game, or do something else, you'll have new things to talk about. Not only does planning activities spark conversation, it will keep the flame alive.
Spend Some Time Apart
Spending time doing activities is crucial, but so is spending time apart. Create your own space where you can go to be alone if your partner is home, but you should also plan to go out alone. All the activities you can do together you can do apart as well. You can take walks alone. You can see friends for physically distanced visits. You can take a drive. Sometimes it doesn't matter what you're doing but that you're doing it. Stay appreciative of each other by spending some much-needed time apart.
Make Staying Home Special
Even when you're simply staying home together, you should do your best to make it special. Have a movie night. Dress up for dinner. Splurge and order take out that you love. Share a bottle of wine. There are so many ways to make each night special, even if you're staying in. It may seem silly to get dressed up to stay home, but if you create a mood with nice clothes, candles, and special meals, you'll feel like you did something different. Take up baking! Teach each other something! It isn't hard if you try to make every day and night a little different.
Shake it Up in the Bedroom
Of course another way to keep your relationship new is to keep the bedroom fresh. Talk about trying new things and giving them a shot. Try role playing if you don't feel too silly. Get intimate at new times and in new ways. You can even take a look at sex toys and accessories. When you take the time to buy a vibrator sex toy or something else, you will shake up your sex life and keep the relationship vibrant.
Talk About the Future
Finally, another way to keep the relationship new is to talk about the future. Life has felt like it's on hold since the COVID-19 pandemic began, but that's not true. Life will go on no matter what until we die. Not only can you make COVID-safe plans for the near-future, you can talk about the future after the virus is under control. Of course the "when this is over" mindset isn't a good way to go about this, talking about ideas for your future together will give you some hope and will brighten up the relationship.
It hasn't been easy over the last year. Living with a partner can be difficult when you can't do things in public and don't see as many people as you used to. Still, you'd probably be with the person you love the most than alone during this anxious and stressful time. Dedicate yourself to keeping your relationship alive and injecting it with passion and romance. These are just a few ideas to do that, but you can also come up with your own. Putting in the effort is the key. If both of you are trying to make sure that you are happy and in love, you will be okay. You will get through this together. 
Bryant Goodlife, The American Creative Director Turning Heads in Europe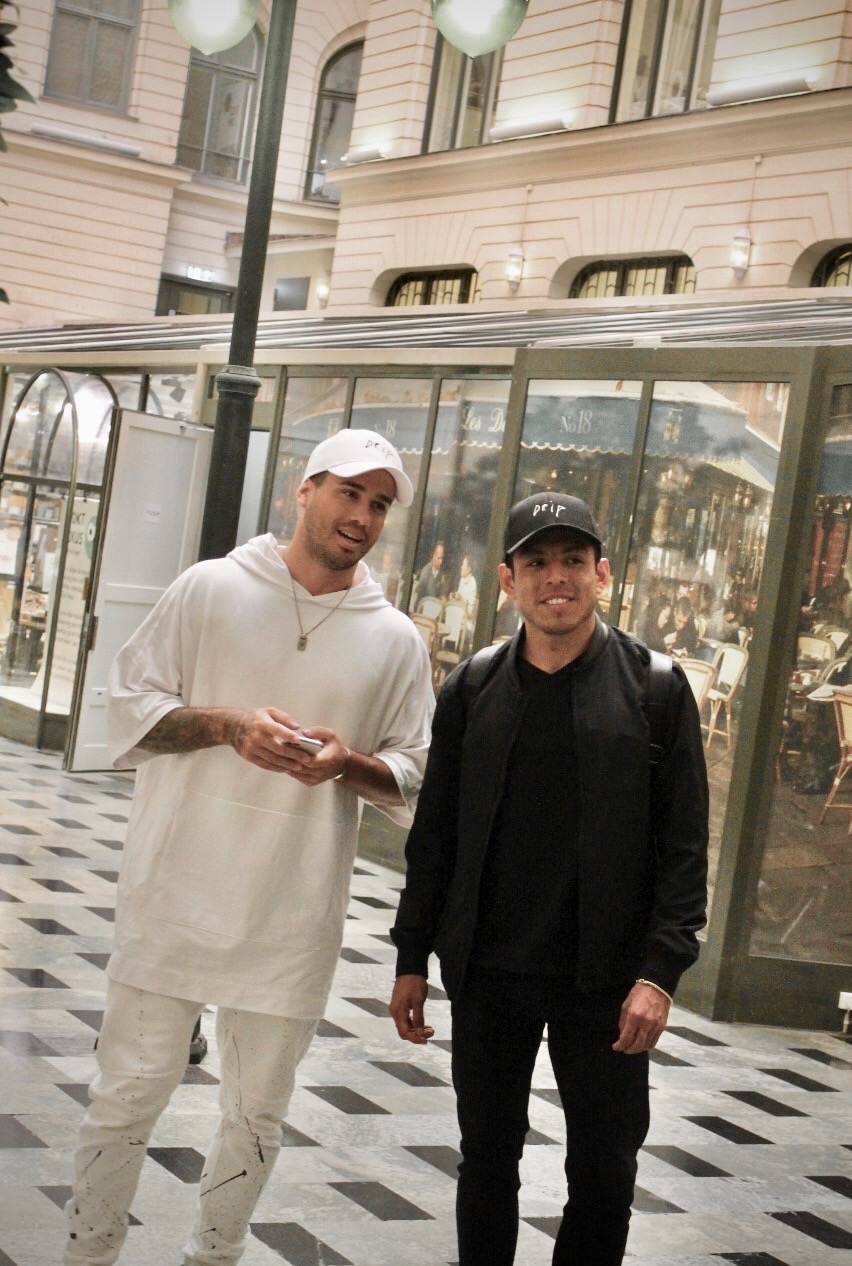 Bryant Molina a.k.a Bryant Goodlife started travelling the world alone at a young age became one of the most popular individuals in the world with his striking personality, excellent leadership qualities and communication skills. With his gaining popularity his philanthropist nature shined. He knew what it's like to be different where difference in ideas and opinion from the rest affects the system and most importantly determines the future of that person. Bryant Goodlife was no exception except the fact that he had a dream of seeing the world, something he did not want to give up on. He stood fixed on his ideas and was open to learning and putting himself out there. He showed justice in every aspect of his life, no wonder he reached the height which many of us dream but few takes the initiative. He is a person, a human like us and humans are bound to make mistakes so did Bryant. The only twist was that he scratched every card played by him and learned to accept defeat and welcome mistakes because he knew that it is a portal to become a pro in becoming a master of communications.
He travelled the world and met the most unexpected and outstanding entrepreneurs and creatives and took the responsibilities to help these people see their potential. Even when the knives are piercing through their skin. He is the guy who introduces everyone to their next business partner or loved ones as he feels warmth inside while doing so. According to him one has to be loud, naked and comfortable in their own skin and automatically people will gravitate towards you. Bryant has an interesting resume which includes working in South Africa for kitesurf school, Captain of a party island in Hvar Croatia and Deep sea diver in Thailand. A gem indeed proving the proverb " Jack of all trades but master of none" wrong because all he did was learn from the experience and inculcate knowledge in his work, as nothing learned does not go wasted. He now uses his ideas, experience, creativity, and learned skills that he picked up from seeing the world into branding, consulting and collecting art. He is currently making waves in the art scene broker, collector and curator working with huge artist like Mr Dripping a.k.a Mark rios, Charles Soto and few others. Bryant Goodlife a.k.a Bryant Molina is a true Captain indeed riding on an adventurous path seen by many but truly felt the energy, the gravity by few. To see more into bryant's life you can see on his instagram @bryantgoodlife or website and look out for the release of his new book professionally popular that will be out next month.