Premium Jane CBD Gummies Review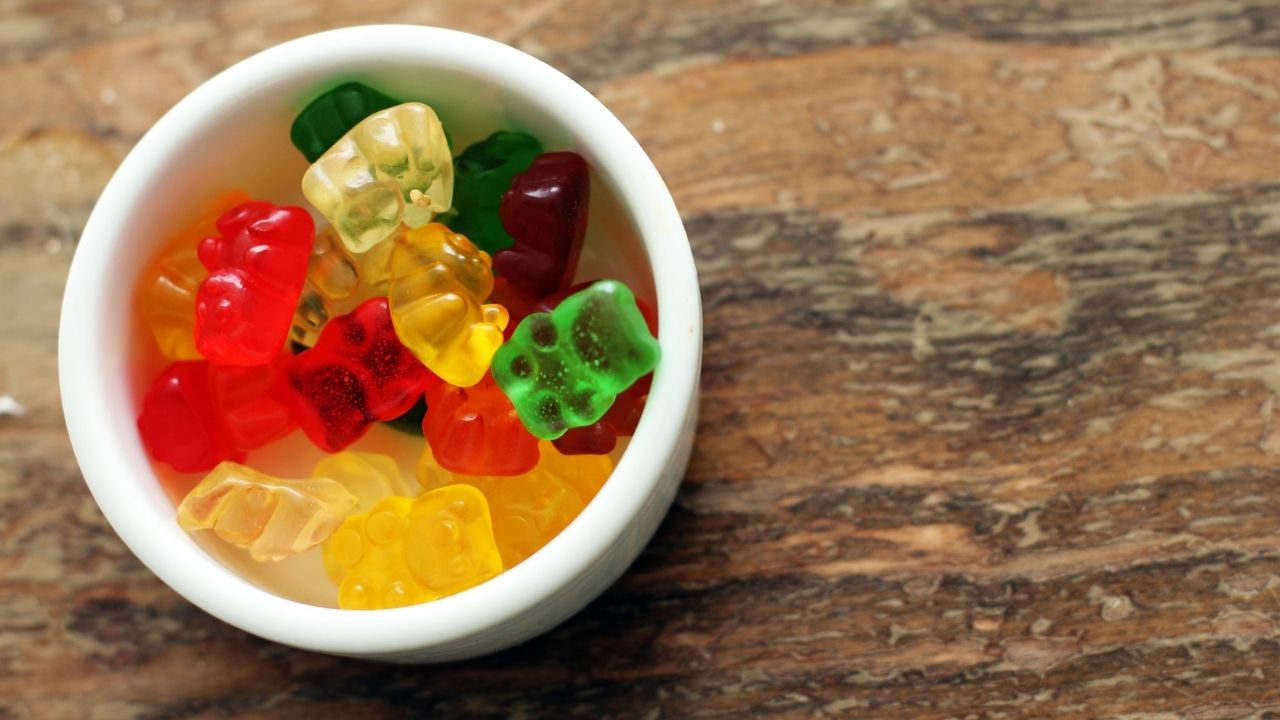 CBD gummies are one of the most convenient and enjoyable ways to consume cannabidiol (CBD). They're discreet, tasty, portable, and easy to dose, making them an excellent choice for anyone trying CBD the first time.
But with so many options on the market, why should you choose Premium Jane CBD gummies?
Who Is Premium Jane?
Premium Jane is a top-selling CBD brand in the United States. Based in Scottsdale, Arizona, all the brand's products are extracted from a domestically-grown organic hemp supply and produced using a solventless CO2 technique. Premium Jane truly believes in the power of CBD and is committed to providing the industry with some of the purest, safest, and most effective products.
Each and every product, including the Premium Jane CBD gummies, are non-GMO and third-party laboratory tested to verify purity and content. These lab reports are accessible on the company website, under the product description page. These test results will also prove that the products are free of microbes, heavy metals, pesticides, chemical fertilizers, and other harmful substances.
What Makes Premium Jane Unique?
One standout aspect of Premium Jane is that all of its products (CBD oils, gummies, capsules, and topicals) are sourced from actual hemp material. Unfortunately, many of the hemp CBD brands you see on the market today are extracted from Asian hemp seed, which doesn't contain the same rich cannabidiol blend.
Premium Jane's products originate from the stems, stalk, flowers, and leaves of industrial hemp crops that have been specifically grown to have high amounts of CBD and practically no THC. The end result is high-quality products that give you the positive effects of CBD without the psychoactive effects of THC.
Additionally, the brand is one of the most well-established in the industry and is known to be trustworthy and reputable. They have been featured in a number of high-profile publications, such as LA Weekly, Forbes, and WayofLeaf.
Premium Jane's CBD Gummies and Other Products
Premium Jane has quite an extensive product range, consisting of oils, capsules, topicals, gummies, bath bombs, and even a pet CBD line. The company believes in finely-crafted, USA-made products, which is why you can expect only the best when shopping with them.
The Premium Jane CBD gummies are available in a few different varieties. The brand sells a 750mg potency option in a mixed fruity flavor, as well as a 1,500mg potency available in both a strawberry and lime variety.
The Premium Jane 750mg CBD gummies come in a container with 30 gummies, whereby each gummy contains 25mg of CBD. These mixed fruit gummies are extremely popular and offer a tasty and convenient way to get your daily dose of CBD. The company uses ingredients such as organic corn syrup and organic evaporated cane juice to ensure the best possible flavor.
For anyone who wants to make sure they don't run out of their favorite CBD gummies anytime soon, there is a Premium Jane bulk CBD gummy bears option. For a discounted price, you can purchase the 750mg gummies as part of a 3-pack deal. Buying in bulk is a convenient and easy way to save time and money.
If you're looking for something with a higher potency, perhaps the Premium Jane 1,500mg strawberry CBD gummies will be a better option. Although each gummy still contains 25mg of CBD, these come in a 60-count quantity and provide a delicious and refreshing strawberry flavor. You can double up on the serving size, thereby consuming two gummies at a time for a total CBD intake of 50mg.
If you're not too keen on strawberry flavored goods, you could try the Premium Jane 1,500mg lime CBD gummies. These are exactly the same as the strawberry variety, just in a delightfully refreshing lime flavor.
The great thing about the 1,500mg Premium Jane CBD gummies is that they are delicious and offer a higher concentration of CBD. The recommended serving size is two gummies, so essentially, you're getting double the amount of CBD when compared to the 750mg option.
But no matter which option you prefer, the Premium Jane CBD gummies are super-convenient, tasty, discrete, and ideal for your on-the-go-needs. They're great to keep in your purse, backpack, gym bag, or even your pocket and make for a wonderful daily treat with the additional goodness of CBD.
Final Thoughts on the Premium Jane CBD Gummies
If you're in the market for a delicious and convenient way to consume cannabidiol, you can't go wrong with the Premium Jane CBD gummies.
There are a few options to choose from, including both low-potency and high-potency varieties, depending on your personal preference. Consuming these gummies is as easy and enjoyable as eating regular candy, but with the added benefit of CBD.
Bryant Goodlife, The American Creative Director Turning Heads in Europe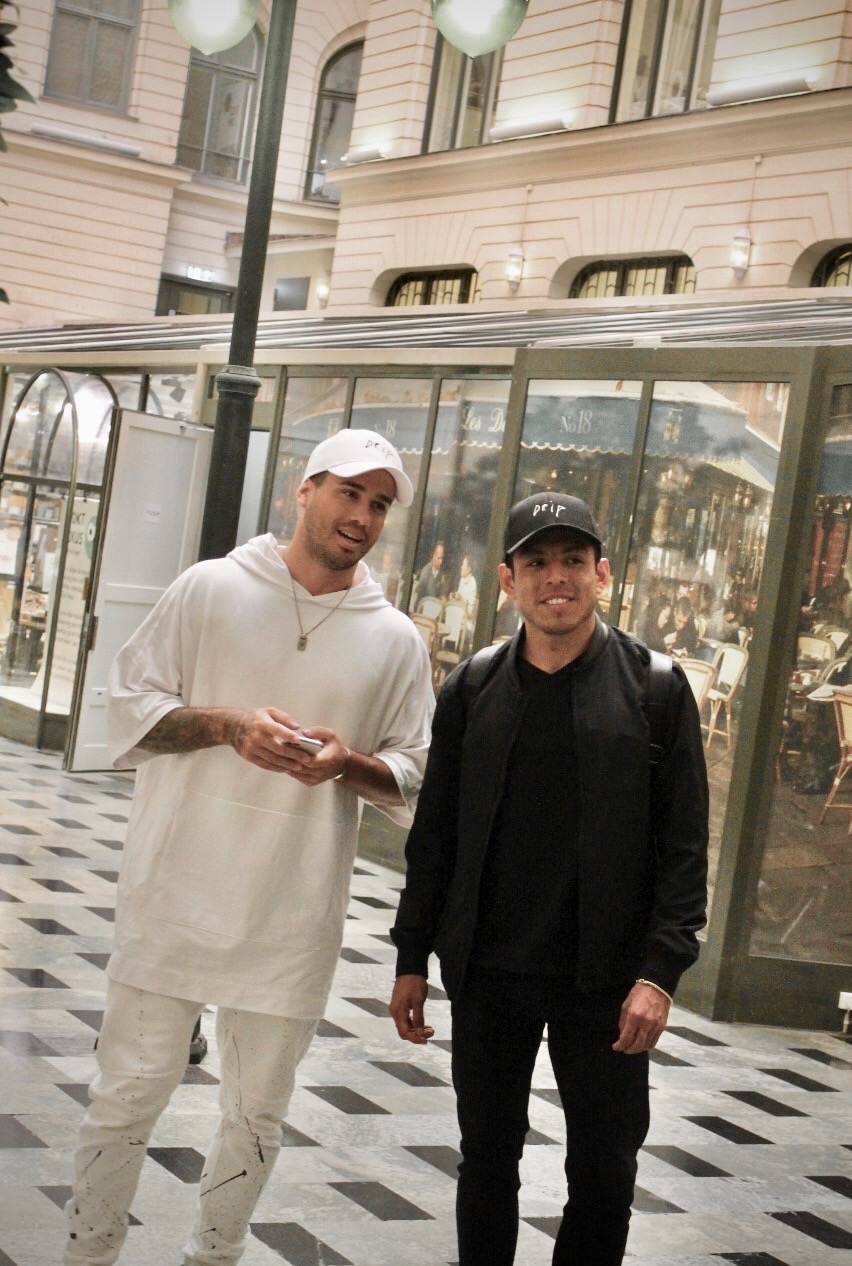 Bryant Molina a.k.a Bryant Goodlife started travelling the world alone at a young age became one of the most popular individuals in the world with his striking personality, excellent leadership qualities and communication skills. With his gaining popularity his philanthropist nature shined. He knew what it's like to be different where difference in ideas and opinion from the rest affects the system and most importantly determines the future of that person. Bryant Goodlife was no exception except the fact that he had a dream of seeing the world, something he did not want to give up on. He stood fixed on his ideas and was open to learning and putting himself out there. He showed justice in every aspect of his life, no wonder he reached the height which many of us dream but few takes the initiative. He is a person, a human like us and humans are bound to make mistakes so did Bryant. The only twist was that he scratched every card played by him and learned to accept defeat and welcome mistakes because he knew that it is a portal to become a pro in becoming a master of communications.
He travelled the world and met the most unexpected and outstanding entrepreneurs and creatives and took the responsibilities to help these people see their potential. Even when the knives are piercing through their skin. He is the guy who introduces everyone to their next business partner or loved ones as he feels warmth inside while doing so. According to him one has to be loud, naked and comfortable in their own skin and automatically people will gravitate towards you. Bryant has an interesting resume which includes working in South Africa for kitesurf school, Captain of a party island in Hvar Croatia and Deep sea diver in Thailand. A gem indeed proving the proverb " Jack of all trades but master of none" wrong because all he did was learn from the experience and inculcate knowledge in his work, as nothing learned does not go wasted. He now uses his ideas, experience, creativity, and learned skills that he picked up from seeing the world into branding, consulting and collecting art. He is currently making waves in the art scene broker, collector and curator working with huge artist like Mr Dripping a.k.a Mark rios, Charles Soto and few others. Bryant Goodlife a.k.a Bryant Molina is a true Captain indeed riding on an adventurous path seen by many but truly felt the energy, the gravity by few. To see more into bryant's life you can see on his instagram @bryantgoodlife or website and look out for the release of his new book professionally popular that will be out next month.