Know What Makes A Matboard Supplier for IKEA China Professional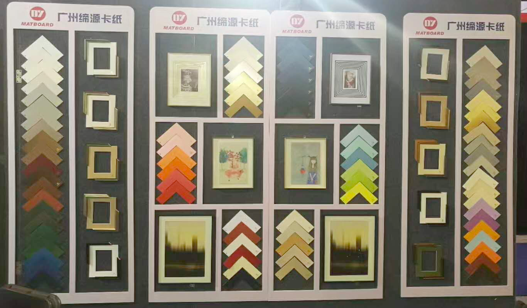 IKEA is a Swedish furniture store. It is a multinational retailer of household goods. IKEA has branches in many countries around the world, selling flat-packed furniture, accessories, bathrooms and kitchen supplies as  a pioneer in the sale of self-assembled furniture at reasonable prices and is currently the world's largest furniture retailer.
Therefore, if other companies that want to cooperate with large-scale companies like IKEA must meet relatively high standards. As for matboards, what makes a matboard supplier for IKEA China professional?
As the biggest matboard manufacturer basement in China, DY Matboard has relatively good quality which can compare to US and Italian matboard. This stable quality requirement make us the unique matboard supplier to IKEA in China. The reasons why DY did it are as followed.
1. Supreme & environmentally-responsible raw materials
IKEA is always associated with improving people's quality of life and adhering to the business tenet of "provide as many customers as possible, well-designed, well-functioning, low-cost household items". While providing a wide variety of beautiful and practical household items that ordinary people can afford, IKEA strives to create a business model centered on customers and the interests of society, and is committed to environmental protection and social responsibility issues. The IKEA way of purchasing home furnishing products: IKEA's policies on environmental protection and forest resources are very strict.
As a manufacturer that values environmental protection, DY uses acid-free paper and has passed FSC certificate successfully. The FSC is made up of representatives from environmental protection organizations, government forestry departments, local resident organizations, social forestry groups and timber product certification bodies from more than 70 countries. Its international center was originally located in the capital of Oaxaca, Mexico. FSC is a relatively mature and complete forest certification system.
DY insists on using acid-free paper. The PH of mat boards is 7.0 (neutral) or higher (alkaline) means they're acid-free. Under normal conditions of use and storage, the life of acid-free paper can reach 200 years. Permanent paper can last for at least centuries without significant deterioration. The paper generally has a pH of 7.5 or higher and does not contain groundwood pulp, so it has high strength and high paper properties, and is suitable for people to use and store for a long time.The basis weight and color of the paper depend on the application. The paper is solid, strong and close to neutral. After special treatment (eliminating the organic acid present therein) from the plant fiber pulp, it is made on a paper machine.
2. World-class equipment & experienced technicians
DY also bring in the cutting machines from Italy (Valiani) and Netherland (Gunnar). For over several years, Valiani and Gunnar products have consistently reset the bar of excellence for precision cutting in the matboard and framing industries. DY has more than 20 Valiani and Gunnar cutting machines , Now we cut 150000 mat board sheets each day , have the largest production capacity in China.
The company has more than ten years of professional and technical personnel with strict production management team. The fully automatic computer cutting unit can perform pipeline management and control operations, and can produce 45 degree opening (forward and reverse bevel effect), single layer, double-layer, porous, and shaped mat boards can also be customized according to customer requirements.
3. Diverse applications
The mat boards can be used as delicate picture frames and decoration with diverse cuttings. DY offers uncut, precut and custom mat board at wholesale prices. A matboard manufacturer that often innovate and develop new products to meet the changing needs of the customers and looking for ways to elevate the industry, products and processes.
For example, black mat board features: fine paper, smooth surface and is robust. Applicable to clothing bags, gift boxes, clothing tags, shoe boxes and other packaging.
The New York brand Lafayette 148 clothing tote bag is made of black mat board, the paper bag is covered with embossing, which increases the three-dimensional and artistic atmosphere of the paper bag. The logo is white gold, with fine workmanship. The black bag is in line with the simple atmosphere of Europe and America.
Black cardboard is not suitable for color printing because it is black on both sides, usually using hot stamping. This Saatchi box body is only made of hot stamping in the LOGO. It is very simple, but it is also matched with black. It is very conspicuous. The carton is covered and embossed to give the entire carton a more fashionable feel.
The black color of black cardboard is a very solemn color, but it can make other colors stand out. We can often see the combination of black and bright colors, black cardboard is used in the packaging of business gift boxes because of its elegant color. DY offers mat boards with different colors and textures.
To be a professional mat board supplier off IKEA, the company must adhere to high standard and continues to develop itself. DY aims high and is ready to provide high-quality mat boards.
Report Shows Disney Dethrones Apple as the Most Intimate Brand in the World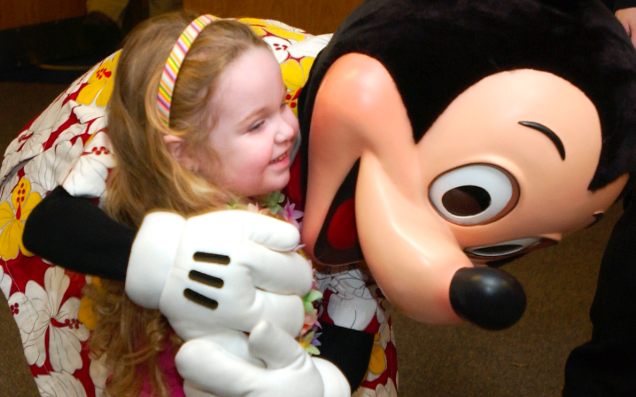 Every year MBLM does a Brand Intimacy Study to find which brands customers are most loyal to. It is the largest study of its kind, surveying 6,000 consumers. Participants are asked questions about which brands they use regularly, how they feel about those brands, and if they feel that they could live without the brands' products.
This year, Disney managed to top Apple for the first time ever. Other brands in the top ten list included Amazon, Chevrolet, Netflix, Harley Davidson, Playstation, and YouTube. To see all of the details, you can download the full Brand Intimacy Study on MBLM's website.
It's not surprising that Disney has built such a strong following. With the Avengers and the Marvel Universe rocking the box office, related merchandise, shows, and events are drawing in record-breaking crowds. And, this is only the cherry on top of the Disney empire.
Disney has been a household name for generations. From Mickey Mouse to Disneyland to the Disney Channel to Star Wars and on and on. Disney has been on a solid growth trajectory for years and there's no end in sight. Part of the reason that Disney is so successful is that it prioritized its relationship with consumers.
Brand intimacy has a significant impact on a company's ability to survive and thrive.
According to MBLM's Brand Intimacy Study, building brand intimacy creates price resilience and builds customer loyalty.
According to Digital Authority Partners, when consumers feel a bond with a brand, they are willing to pay more for their product than the product of a competitor. MBLM says that many of these consumers are willing to pay up to 20% more.
This willingness stems from an emotion-centered marketing strategy. For Disney in particular, nostalgia plays a big part in their marketing campaigns. The longevity of the brand has allowed for devoted consumers to pass their favorite movies or toys on to their children through multiple generations. The desire to purchase a product is pursued by a child and a parent.
The ability to pass on this brand intimacy to the next generation is made possible by a willingness to keep up with new technology. If Disney still produced the same sketch-cartoons of Steamboat Willie, the company would have died out decades ago. However, Disney is always looking for ways to stay in the spotlight.
A great example of this is Disney's upcoming streaming service, Disney+.
The way that we view movies and TV shows is changing. Streaming services like Netflix and Hulu have paved the way for others. Disney, seeing this opportunity, has opted to remove their content from these streaming services so that they can remain exclusive to their own service.
Judging by the results of the Brand Intimacy Study, this will be a successful venture.
With big brands like Disney or Amazon, it can be extremely difficult to build a name for yourself as an emerging business. But, brand intimacy may be the answer to this problem.
It's not enough anymore to have a good product. It's so easy for another, bigger company to come along and start selling a similar product–and they already have the customer loyalty to back it up.
One great way for businesses to differentiate is to start building that emotional attachment with their customers by adopting a data-driven marketing approach. Business can build a connection by gauging customers' interests with regards to what matter the most to them.
One strategy that has been leveraged more and more in recent years is the practice of giving back to a cause that a company's target audience is passionate about. That is in line with recent report findings which show that Generation Z (young people aged 16 to 30) are particularly interested in giving back to the community according to a recent study.
To that effect, for example, Kool8, a company in Chicago that produces water bottles, has put in place a very clear give-back policy for their products. For every bottle that is sold, 20% of the profit will go towards providing clean drinking water for underprivileged areas of the world.
Another example is the Tiesta Tea Foundation. They work to support people in economic hardship, raise awareness and acceptance for people with special needs or disabilities, and also work to bring clean drinking water to developing countries.
These businesses go above and beyond distributing their product to help others in need and build brand intimacy. By working to solve problems that consumers care about, they earn their business and their loyalty. These tactics create an emotional bond with the product that the consumer would not typically feel with a new business or product.
Focusing on brand intimacy is a new norm for successful businesses. We've seen the success of a good brand intimacy building campaign from Disney, and you can bet that they are not going anywhere any time soon.