Know What Makes A Matboard Supplier for IKEA China Professional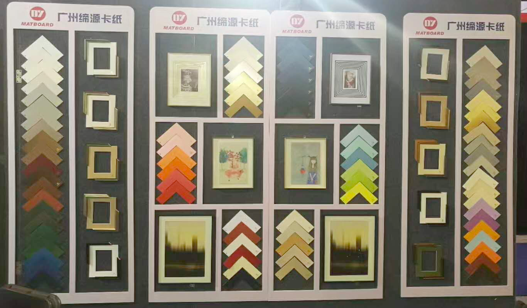 IKEA is a Swedish furniture store. It is a multinational retailer of household goods. IKEA has branches in many countries around the world, selling flat-packed furniture, accessories, bathrooms and kitchen supplies as  a pioneer in the sale of self-assembled furniture at reasonable prices and is currently the world's largest furniture retailer.
Therefore, if other companies that want to cooperate with large-scale companies like IKEA must meet relatively high standards. As for matboards, what makes a matboard supplier for IKEA China professional?
As the biggest matboard manufacturer basement in China, DY Matboard has relatively good quality which can compare to US and Italian matboard. This stable quality requirement make us the unique matboard supplier to IKEA in China. The reasons why DY did it are as followed.
1. Supreme & environmentally-responsible raw materials
IKEA is always associated with improving people's quality of life and adhering to the business tenet of "provide as many customers as possible, well-designed, well-functioning, low-cost household items". While providing a wide variety of beautiful and practical household items that ordinary people can afford, IKEA strives to create a business model centered on customers and the interests of society, and is committed to environmental protection and social responsibility issues. The IKEA way of purchasing home furnishing products: IKEA's policies on environmental protection and forest resources are very strict.
As a manufacturer that values environmental protection, DY uses acid-free paper and has passed FSC certificate successfully. The FSC is made up of representatives from environmental protection organizations, government forestry departments, local resident organizations, social forestry groups and timber product certification bodies from more than 70 countries. Its international center was originally located in the capital of Oaxaca, Mexico. FSC is a relatively mature and complete forest certification system.
DY insists on using acid-free paper. The PH of mat boards is 7.0 (neutral) or higher (alkaline) means they're acid-free. Under normal conditions of use and storage, the life of acid-free paper can reach 200 years. Permanent paper can last for at least centuries without significant deterioration. The paper generally has a pH of 7.5 or higher and does not contain groundwood pulp, so it has high strength and high paper properties, and is suitable for people to use and store for a long time.The basis weight and color of the paper depend on the application. The paper is solid, strong and close to neutral. After special treatment (eliminating the organic acid present therein) from the plant fiber pulp, it is made on a paper machine.
2. World-class equipment & experienced technicians
DY also bring in the cutting machines from Italy (Valiani) and Netherland (Gunnar). For over several years, Valiani and Gunnar products have consistently reset the bar of excellence for precision cutting in the matboard and framing industries. DY has more than 20 Valiani and Gunnar cutting machines , Now we cut 150000 mat board sheets each day , have the largest production capacity in China.
The company has more than ten years of professional and technical personnel with strict production management team. The fully automatic computer cutting unit can perform pipeline management and control operations, and can produce 45 degree opening (forward and reverse bevel effect), single layer, double-layer, porous, and shaped mat boards can also be customized according to customer requirements.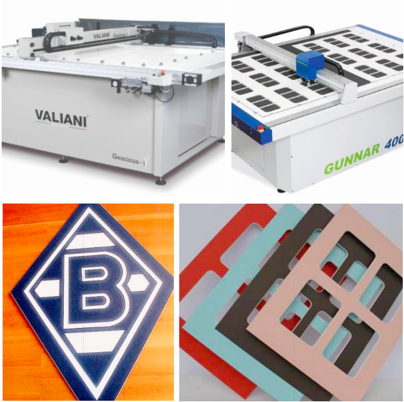 3. Diverse applications
The mat boards can be used as delicate picture frames and decoration with diverse cuttings. DY offers uncut, precut and custom mat board at wholesale prices. A matboard manufacturer that often innovate and develop new products to meet the changing needs of the customers and looking for ways to elevate the industry, products and processes.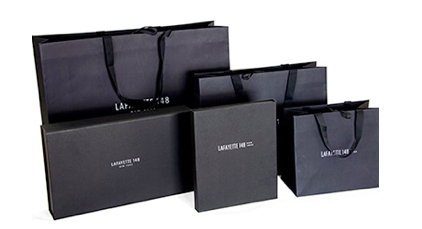 For example, black mat board features: fine paper, smooth surface and is robust. Applicable to clothing bags, gift boxes, clothing tags, shoe boxes and other packaging.
The New York brand Lafayette 148 clothing tote bag is made of black mat board, the paper bag is covered with embossing, which increases the three-dimensional and artistic atmosphere of the paper bag. The logo is white gold, with fine workmanship. The black bag is in line with the simple atmosphere of Europe and America.
Black cardboard is not suitable for color printing because it is black on both sides, usually using hot stamping. This Saatchi box body is only made of hot stamping in the LOGO. It is very simple, but it is also matched with black. It is very conspicuous. The carton is covered and embossed to give the entire carton a more fashionable feel.
The black color of black cardboard is a very solemn color, but it can make other colors stand out. We can often see the combination of black and bright colors, black cardboard is used in the packaging of business gift boxes because of its elegant color. DY offers mat boards with different colors and textures.
To be a professional mat board supplier off IKEA, the company must adhere to high standard and continues to develop itself. DY aims high and is ready to provide high-quality mat boards.
Outsourcing Front-End Development Services: Insider's Guide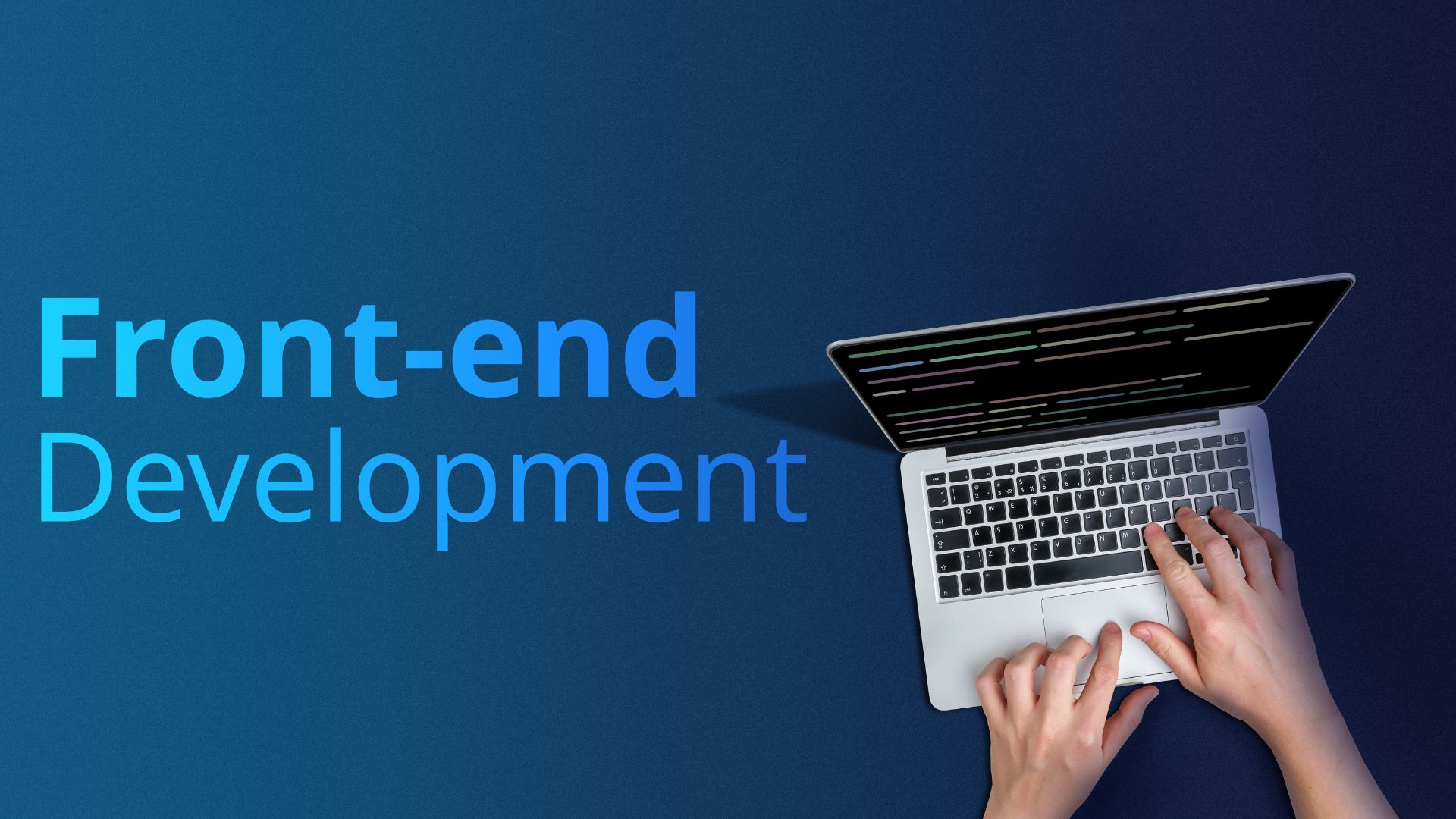 Outsourcing front-end development services has become increasingly popular in recent years as companies look to access specialized skills and expertise, and save on labor costs. According to the Global Outsourcing Survey made by Deloitte, the top reasons for outsourcing front-end development are to access specialized skills (57%), cost savings (50%), and to free up internal resources (49%).
This article will cover some frequently asked questions (FAQs) in a Q&A way to help you make an informed decision when considering outsourcing front-end development services. We'll address concerns such as how to find the right vendor, how to communicate effectively, and how to manage the project to ensure success. By the end of this article, you'll have a better understanding of the considerations and best practices for outsourcing front-end development services.
What is front-end development?
Front-end development, or client-side development, refers to designing and implementing a website's or application's user interface (UI). It involves creating the layout, visual design, and interactive features that users interact with when they visit a website or use an app.
Front-end developers use a variety of programming languages and technologies to build the UI, including HTML, CSS, and JavaScript. They also need to have a strong understanding of user experience (UX) design principles and be able to create visually appealing and intuitive interfaces that meet the needs of the target audience.
Front-end development plays a crucial role in the user experience of a website or application, and it's an essential part of any digital product. The work of a front-end developer often intersects with that of a UX designer and a back-end developer.
Why should I consider outsourcing front-end development services?
As mentioned in the intro, there are several reasons why outsourcing front-end development services may be an excellent option for your company. One of the main reasons is cost savings. Outsourcing is often more cost-effective than hiring in-house developers, especially if you only need front-end development services for a specific project. 
Also, a company can benefit from a vendor's specialized skills and experience and the ability to scale its development resources as needed. This can be especially useful for companies with fluctuating project demands or in need to quickly ramp up or down their development efforts.  
In addition, outsourcing front-end development can allow a company to focus on its core competencies and improve the overall quality of the product, as well as save time by delegating the development work to a vendor. 
How do I find the right front-end development company to work with?
Finding the right front-end development company to work with is crucial for a successful project. Start by defining your project goals, timelines, and budget, and research potential vendors with experience in the technologies and frameworks relevant to your project. 
Review the company's portfolio and case studies to get a sense of their past work and the types of projects they have experience with. Glassdoor, Trustpilot, LinkedIn, GoodFirms or Clutch are some platforms to do this. Consider the company's culture and values. You can also request references and speak with past clients to get an idea of the company's track record and how well they handle challenges like yours. 
What should I consider when choosing a front-end development company?
There are several factors to consider when choosing a front-end development company. Technical skills and experience are crucial, as the company will be responsible for building and implementing the UI of your website or application. Check if the company has experience with the technologies and frameworks you need for your project.
Effective communication and collaboration are also essential. Verify that the vendor has a track record of working well with clients and can effectively communicate and collaborate with your team. Cultural fit is also important, as you will be working closely with the vendor for the duration of the project. It's a good idea to have a face-to-face or video call meeting to get a sense of the company's culture and see if it aligns with your own.
Finally, consider the company's pricing and business model. Make sure the company is transparent about its rates and fees and that they align with your budget. Also, consider whether the company offers flexible pricing options or packages that may be more suitable for your needs.
Once you've narrowed down your options, it's a good idea to request proposals from a few different vendors. This will allow you to compare and contrast their approaches and determine the best fit for your project. 
Bringing it all together
In summary, outsourcing front-end development services can be an easy, cost-effective, and efficient way to access specialized skills and expertise. By carefully considering factors such as technical skills, communication and collaboration abilities, cultural fit, pricing, and business model, you can find the right vendor to meet your needs and achieve success with your project.