Know What Makes A Matboard Supplier for IKEA China Professional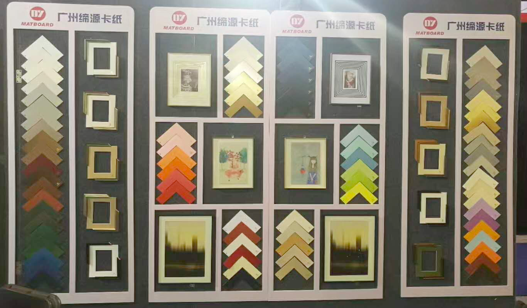 IKEA is a Swedish furniture store. It is a multinational retailer of household goods. IKEA has branches in many countries around the world, selling flat-packed furniture, accessories, bathrooms and kitchen supplies as  a pioneer in the sale of self-assembled furniture at reasonable prices and is currently the world's largest furniture retailer.
Therefore, if other companies that want to cooperate with large-scale companies like IKEA must meet relatively high standards. As for matboards, what makes a matboard supplier for IKEA China professional?
As the biggest matboard manufacturer basement in China, DY Matboard has relatively good quality which can compare to US and Italian matboard. This stable quality requirement make us the unique matboard supplier to IKEA in China. The reasons why DY did it are as followed.
1. Supreme & environmentally-responsible raw materials
IKEA is always associated with improving people's quality of life and adhering to the business tenet of "provide as many customers as possible, well-designed, well-functioning, low-cost household items". While providing a wide variety of beautiful and practical household items that ordinary people can afford, IKEA strives to create a business model centered on customers and the interests of society, and is committed to environmental protection and social responsibility issues. The IKEA way of purchasing home furnishing products: IKEA's policies on environmental protection and forest resources are very strict.
As a manufacturer that values environmental protection, DY uses acid-free paper and has passed FSC certificate successfully. The FSC is made up of representatives from environmental protection organizations, government forestry departments, local resident organizations, social forestry groups and timber product certification bodies from more than 70 countries. Its international center was originally located in the capital of Oaxaca, Mexico. FSC is a relatively mature and complete forest certification system.
DY insists on using acid-free paper. The PH of mat boards is 7.0 (neutral) or higher (alkaline) means they're acid-free. Under normal conditions of use and storage, the life of acid-free paper can reach 200 years. Permanent paper can last for at least centuries without significant deterioration. The paper generally has a pH of 7.5 or higher and does not contain groundwood pulp, so it has high strength and high paper properties, and is suitable for people to use and store for a long time.The basis weight and color of the paper depend on the application. The paper is solid, strong and close to neutral. After special treatment (eliminating the organic acid present therein) from the plant fiber pulp, it is made on a paper machine.
2. World-class equipment & experienced technicians
DY also bring in the cutting machines from Italy (Valiani) and Netherland (Gunnar). For over several years, Valiani and Gunnar products have consistently reset the bar of excellence for precision cutting in the matboard and framing industries. DY has more than 20 Valiani and Gunnar cutting machines , Now we cut 150000 mat board sheets each day , have the largest production capacity in China.
The company has more than ten years of professional and technical personnel with strict production management team. The fully automatic computer cutting unit can perform pipeline management and control operations, and can produce 45 degree opening (forward and reverse bevel effect), single layer, double-layer, porous, and shaped mat boards can also be customized according to customer requirements.
3. Diverse applications
The mat boards can be used as delicate picture frames and decoration with diverse cuttings. DY offers uncut, precut and custom mat board at wholesale prices. A matboard manufacturer that often innovate and develop new products to meet the changing needs of the customers and looking for ways to elevate the industry, products and processes.
For example, black mat board features: fine paper, smooth surface and is robust. Applicable to clothing bags, gift boxes, clothing tags, shoe boxes and other packaging.
The New York brand Lafayette 148 clothing tote bag is made of black mat board, the paper bag is covered with embossing, which increases the three-dimensional and artistic atmosphere of the paper bag. The logo is white gold, with fine workmanship. The black bag is in line with the simple atmosphere of Europe and America.
Black cardboard is not suitable for color printing because it is black on both sides, usually using hot stamping. This Saatchi box body is only made of hot stamping in the LOGO. It is very simple, but it is also matched with black. It is very conspicuous. The carton is covered and embossed to give the entire carton a more fashionable feel.
The black color of black cardboard is a very solemn color, but it can make other colors stand out. We can often see the combination of black and bright colors, black cardboard is used in the packaging of business gift boxes because of its elegant color. DY offers mat boards with different colors and textures.
To be a professional mat board supplier off IKEA, the company must adhere to high standard and continues to develop itself. DY aims high and is ready to provide high-quality mat boards.
Stankevicius Interactive Media Platform is an Advantage to Global Business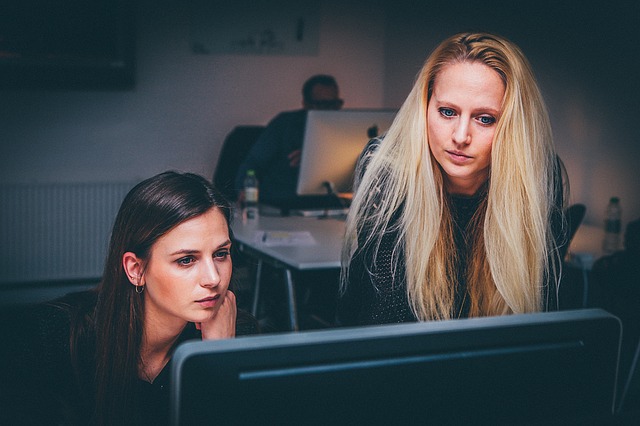 PR and advertising firm Stankevicius MGM is releasing a new media platform enabling companies to publish various format materials online such as articles and press releases. As companies are seeking for audiences locally and globally it is important to them not limit themselves to general marketing techniques such as social media but also extend limitless opportunities to foreign markets via general media.
Stankevicius firm has been providing public relations and media services for companies to achieve branding excellence, attract investors and gain new customers. According to Stankevicius, traditional journalism provides just enough belief to convince the audience of the brand's message. 
As media has been a powerful channel for centuries it has not stopped, just that due to recent technological advancements, companies have forgotten how important media can actually be and is. Cheaper access tools like Facebook and Instagram are no longer working due to extreme competition. PR and advertising agencies are expensive. 
Since PR is about people relations, it does involve a lot of work which makes the service cost expensive and not affordable to many customers around the world. However, Stankevicius Interactive Media platform reduces the manual work and enables customers to interact with media digitally online at their own convenience. This reduces the cost of PR service dramatically making media affordable to companies around the world.
Having a published article is not just a show off but actually a strategic move to build up a global presence. Consider that the internet is like one world, and search engines such as Google are in a way a marketplace for clients to search for providers. Every business should take care of their Google search results as it is absolutely critical to make sure that your company is trusted online. 
Consider that businesses today perform most of the activities online and creating a strong online presence is done not just through social media but actually through the actual media. If a business has no articles and a potential clients Googles company name and finds nothing but Facebook and Instagram accounts, that company is not differentiating. A client must be convinced and impressed. Now, if a business has published many articles via various local and global media it shows that the company is truly active in the industry, is strong and capable as well as respected and covered by 3rd media parties around the world. Such actions make the client's decision making turn to buying side.
Stankevicius provides access for companies around the world to join Stankevicius Interactive Media platform and start publishing news as soon as possible. Every hour counts. Sign up for platform release here: interactive.stankeviciusmgm.com.