Know What Makes A Matboard Supplier for IKEA China Professional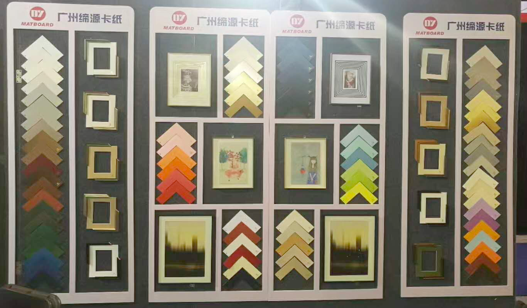 IKEA is a Swedish furniture store. It is a multinational retailer of household goods. IKEA has branches in many countries around the world, selling flat-packed furniture, accessories, bathrooms and kitchen supplies as  a pioneer in the sale of self-assembled furniture at reasonable prices and is currently the world's largest furniture retailer.
Therefore, if other companies that want to cooperate with large-scale companies like IKEA must meet relatively high standards. As for matboards, what makes a matboard supplier for IKEA China professional?
As the biggest matboard manufacturer basement in China, DY Matboard has relatively good quality which can compare to US and Italian matboard. This stable quality requirement make us the unique matboard supplier to IKEA in China. The reasons why DY did it are as followed.
1. Supreme & environmentally-responsible raw materials
IKEA is always associated with improving people's quality of life and adhering to the business tenet of "provide as many customers as possible, well-designed, well-functioning, low-cost household items". While providing a wide variety of beautiful and practical household items that ordinary people can afford, IKEA strives to create a business model centered on customers and the interests of society, and is committed to environmental protection and social responsibility issues. The IKEA way of purchasing home furnishing products: IKEA's policies on environmental protection and forest resources are very strict.
As a manufacturer that values environmental protection, DY uses acid-free paper and has passed FSC certificate successfully. The FSC is made up of representatives from environmental protection organizations, government forestry departments, local resident organizations, social forestry groups and timber product certification bodies from more than 70 countries. Its international center was originally located in the capital of Oaxaca, Mexico. FSC is a relatively mature and complete forest certification system.
DY insists on using acid-free paper. The PH of mat boards is 7.0 (neutral) or higher (alkaline) means they're acid-free. Under normal conditions of use and storage, the life of acid-free paper can reach 200 years. Permanent paper can last for at least centuries without significant deterioration. The paper generally has a pH of 7.5 or higher and does not contain groundwood pulp, so it has high strength and high paper properties, and is suitable for people to use and store for a long time.The basis weight and color of the paper depend on the application. The paper is solid, strong and close to neutral. After special treatment (eliminating the organic acid present therein) from the plant fiber pulp, it is made on a paper machine.
2. World-class equipment & experienced technicians
DY also bring in the cutting machines from Italy (Valiani) and Netherland (Gunnar). For over several years, Valiani and Gunnar products have consistently reset the bar of excellence for precision cutting in the matboard and framing industries. DY has more than 20 Valiani and Gunnar cutting machines , Now we cut 150000 mat board sheets each day , have the largest production capacity in China.
The company has more than ten years of professional and technical personnel with strict production management team. The fully automatic computer cutting unit can perform pipeline management and control operations, and can produce 45 degree opening (forward and reverse bevel effect), single layer, double-layer, porous, and shaped mat boards can also be customized according to customer requirements.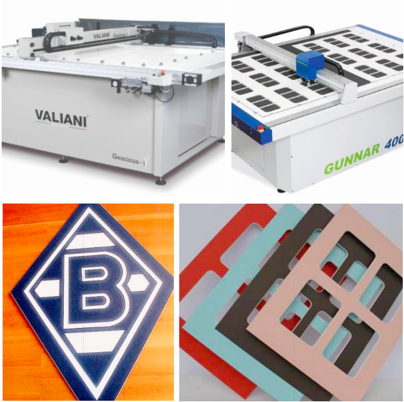 3. Diverse applications
The mat boards can be used as delicate picture frames and decoration with diverse cuttings. DY offers uncut, precut and custom mat board at wholesale prices. A matboard manufacturer that often innovate and develop new products to meet the changing needs of the customers and looking for ways to elevate the industry, products and processes.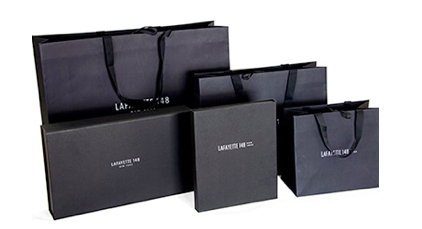 For example, black mat board features: fine paper, smooth surface and is robust. Applicable to clothing bags, gift boxes, clothing tags, shoe boxes and other packaging.
The New York brand Lafayette 148 clothing tote bag is made of black mat board, the paper bag is covered with embossing, which increases the three-dimensional and artistic atmosphere of the paper bag. The logo is white gold, with fine workmanship. The black bag is in line with the simple atmosphere of Europe and America.
Black cardboard is not suitable for color printing because it is black on both sides, usually using hot stamping. This Saatchi box body is only made of hot stamping in the LOGO. It is very simple, but it is also matched with black. It is very conspicuous. The carton is covered and embossed to give the entire carton a more fashionable feel.
The black color of black cardboard is a very solemn color, but it can make other colors stand out. We can often see the combination of black and bright colors, black cardboard is used in the packaging of business gift boxes because of its elegant color. DY offers mat boards with different colors and textures.
To be a professional mat board supplier off IKEA, the company must adhere to high standard and continues to develop itself. DY aims high and is ready to provide high-quality mat boards.
The Ultimate Guide to the Essential Social Skills in Business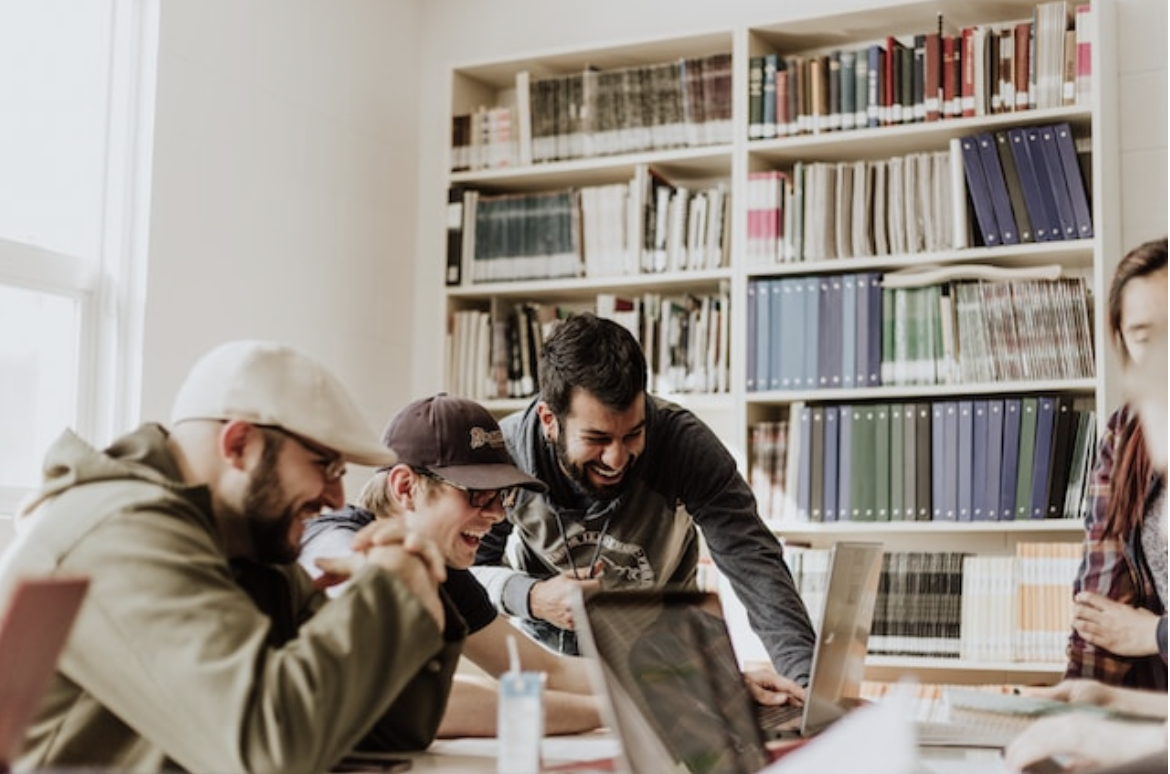 Effective communication and strong relationships are essential for success in the workplace. One factor that can greatly influence these qualities is emotional intelligence, often abbreviated as EQ. EQ refers to the ability to identify, understand, and manage one's own emotions, as well as the emotions of others. Research has shown that individuals with high levels of EQ are better equipped to handle stress, communicate effectively, and work collaboratively with others (Chamorro-Premuzic & Sanger, 2016).
Research has consistently shown that emotional intelligence (EQ) is an important predictor of job performance and success in the workplace. EQ is comprised of a set of skills that allow individuals to recognize, understand, and regulate their own emotions, as well as the emotions of others. In addition, individuals with high EQ are better able to communicate effectively, build relationships, and navigate complex social situations. As a result, they are often viewed as effective leaders and collaborators, and are more likely to achieve their personal and professional goals.
In fact, a number of studies have demonstrated the significant impact that EQ has on job performance and success. For example, one study of 85 upper-level managers found that those with higher EQ scores were rated as more effective leaders by their subordinates (Law, Wong, & Song, 2004). Another study of 151 employees found that those with higher EQ were more likely to be promoted within their organization over a five-year period (Carmeli, Brueller, & Dutton, 2009). These findings highlight the importance of EQ in the workplace and suggest that developing these skills can lead to significant benefits for both individuals and organizations.
According to a study conducted by TalentSmart, a leading provider of EQ assessments, EQ is responsible for 58% of success in all job types (Bradberry & Greaves, 2009). In contrast, IQ only accounts for about 4% of success in the workplace. This suggests that EQ is a crucial skill set for individuals in any professional field. Fortunately, EQ is a skill that can be developed and honed over time with practice and awareness.
There are several key components of EQ that are particularly important for success in the workplace. These include: 
Self-Regulation: This refers to your capacity to recognize and control your emotions. Sometimes treating them when they arise may be necessary. Understanding how to manage your anger is essential. However, it can also cover how to control the feelings you'll experience.
Self-Awareness: This implies recognizing and understanding your own feelings. Do noisy places make you nervous? Do other people talking over you make you angry? Knowing these truths about yourself shows that you are working on your self-awareness. Being conscious of yourself is necessary for this phase, which can be more complex than it sounds.
Socialization: This category focuses on your capacity to manage social interactions and direct relationships. It doesn't entail dominating others but knowing how to work with others to achieve your goals. This could entail presenting your ideas to coworkers, leading a team, or resolving a personal disagreement.
Motivation: Strong motivators include external forces like money, status, or suffering. Internal motivation, however, plays a significant role in Goleman's concept. By doing so, you demonstrate your ability to control your cause and initiate or continue initiatives of your own volition rather than in response to external demands.
Empathy: It's equally critical to be sensitive to others' feelings. This may entail learning to identify different emotional states in individuals — for example, can you tell the difference between someone at ease and someone anxious? — but it also requires comprehension of how other people may react to their current situation. Empathy is one of the essential traits in business and business leadership.
A thought leader in this space, Michael Ventura has built a career advising organizations on the importance of emotional intelligence in the workplace. In his book, Applied Empathy, Ventura highlights the value of empathy in business and provides strategies for developing and applying this skill set. With two decades of experience as a leader, facilitator, and educator, Ventura's work has made impact in with prestigious institutions such as Princeton University and the United Nations as well as corporate clients such as Google and Nike.
Through his work, Ventura advises leaders to focus on the development of EQ in order to help individuals improve their communication, collaboration, and leadership skills, ultimately leading to greater success in the workplace. Experts like Ventura continue to support the growing body of research on the value of EQ in business, and the evidence that organizations who invest in the EQ of their teams help to create a more empathetic and successful professional environment.
And it's worth noting that EQ isn't just important for individual success in the workplace, but also for overall organizational success. A study by the Center for Creative Leadership found that EQ was a better predictor of success than IQ or technical skills in the workplace, and that teams with higher levels of EQ tend to be more effective and productive (Boyatzis, Goleman, & Rhee, 1999). By cultivating a culture of empathy and emotional intelligence, organizations can improve their overall performance and create a more positive work environment for their employees.
In conclusion, emotional intelligence is a crucial component of success in the workplace, and individuals and organizations alike should prioritize the development of these skills. The ones that do not only develop a leading edge in their category, but also become a meaningful place to work for their teams. And in today's rapidly changing talent landscape, the retention of highly capable, emotionally intelligent leaders is one of the greatest keys to unlocking success.
References:
Boyatzis, R. E., Goleman, D., & Rhee, K. S. (1999). Clustering competence in emotional intelligence: Insights from the emotional competence inventory (ECI). In R. Bar-On & J. D. A. Parker (Eds.), Handbook of emotional intelligence (pp. 343-362). Jossey-Bass.
Bradberry, T., & Greaves, J. (2009). Emotional intelligence 2.0. TalentSmart.
Chamorro-Premuzic, T., & Sanger, M. N. (2016). Does employee happiness matter? Journal of Organizational Effectiveness: People and Performance, 3(2), 168-191.