Life Of John C. Wolfe – The Famous Speechwriter And Author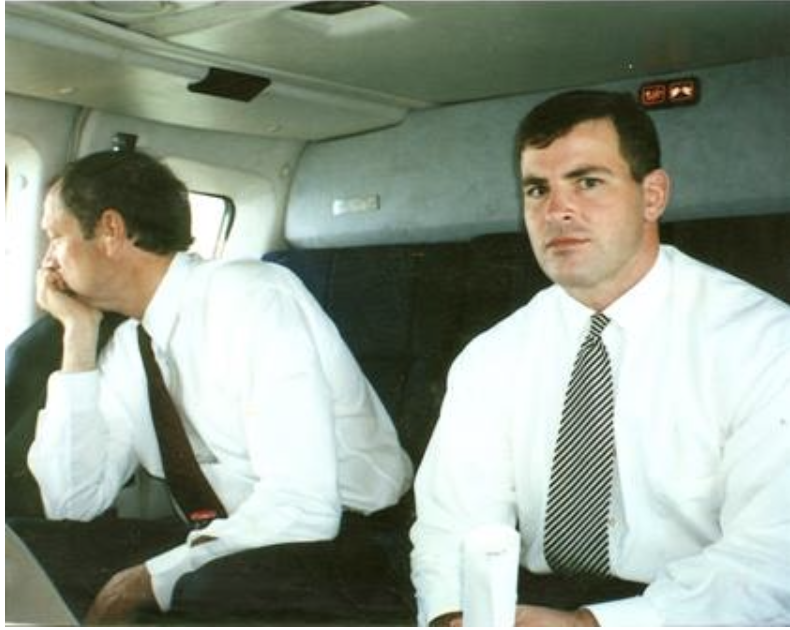 John C. Wolfe was once a man who had it all. He had a great job and a loving family, and he was highly successful. But then, life began to take its toll on him. He started to lose everything that was important to him. He became hooked on alcohol and overdosed on Klonopin, which nearly killed him. Thankfully, he was able to get the help he needed and turn his life around. Today, Wolfe is a successful author and a living example for those who want to overcome addiction and achieve their goals. He is living proof that it is never too late to turn your life around and achieve greatness.
He not only overcame his addiction, but he also became a renowned author and a wonderful father. Wolfe currently resides with his daughter on Loon Lake in the Adirondack Park, where he writes for a variety of clients, including high-ranking judges, elected figures, and business leaders.
Early Life
Dr. John A. Wolfe and Terry McConnell gave birth to John Carden Wolfe in Rochester, New York. Wolfe graduated from Rochester High School in 1984 and earned a Master's Degree in 1988 from Springfield College.
Wolfe began his career as an English teacher and varsity wrestling coach in Western New York for two years. He was always interested in writing, so he became a resume writer and worked in a variety of capacities, including legal proofreader, advertising copywriter, sportswriter, editorial writer for Rochester's (a leading monthly magazine), and chief writer for some of the nation's top elected figures.
His Career
Freelance Writer
Wolfe was never the person who'd sit on a side and criticize.   His writing abilities were exceptional. He was hired as an advertising copywriter at Hutchins/Young & Rubicam in the early 1990s. Wolfe began working as a freelance writer for a range of clients, including the Baseball Hall of Fame and the Buffalo Bills publication "Shout!" a job that featured nightly appearances as a sports analyst for a Rochester television station.
Chief Speechwriter
In 1993, Wolfe's writing career took a new turn when he was recruited by Monroe County Executive Robert L. King to serve as chief speechwriter for both King and his successor, John D. Doyle. Wolfe's exceptional writing skills enabled him to quickly transition from the private sector to the public sector, where he became an invaluable asset to the county government. His speeches were highly effective in communicating the county's vision, and goals to its citizens, and his ability to connect with his audience helped to build support for the county's initiatives. As a chief speechwriter, Wolfe played a key role in shaping the county's culture and helping it to thrive.
Wolfe was appointed chief speechwriter by newly elected Gov. George E. Pataki two years later; he held that job for nearly ten of Pataki's twelve years in office. Wolfe was instrumental in Pataki's response to a number of historical events, including the crash of TWA Flight 800 and the September 11, 2001, terrorist attacks.
In addition to the mundane annual addresses that Pataki was either expected or obligated to deliver, Wolfe wrote two of Gov. Pataki's inaugural addresses. Both of Pataki's announcements on running for Governor; both of his primetime addresses before the 1996 and 2000 National Republican Conventions. he also wrote numerous commencement addresses and dozens of other high-profile national addresses on topics ranging from U.S. foreign and economic policy to welfare, regulatory, and criminal justice reform.
From 1996 through 2001, he penned more than 110 eulogies for victims of the TWA Flight 800 tragedy and the 9/11 attacks on the World Trade Center.
Following the 9/11 attacks, he wrote the first two public service announcements. The first was presented on national television by George W. Bush and George Pataki, and the second by Gov. Pataki and New York City Mayor Rudolph Giuliani.
Wolfe had the unexpected privilege of working with countless people he always admired as Pataki's Chief Speechwriter, from John F. Kennedy, Jr. to former Secretary of State Henry Kissinger (Nixon) to Jeane Kirkpatrick (Ronald Reagan's Ambassador to the United Nations) and Reagan's top speechwriter, Peggy Noonan, author of the unforgettable Challenger Disaster Speech and the best-selling book, "What I Saw at the Revolution."
Awards
Wolfe's work was recognized by the Rochester Teacher's Association, which presented him with the special award for journalism for "Bound by Bureaucracy" in 1993. He has presented the award for working on a series of investigative cover stories and editorials exposing waste and negligence in the Rochester City School District. The series was praised for its in-depth research and clear writing, and it helped to bring about much-needed reforms in the district. His reporting has had a lasting impact on the city of Rochester, and he continues to be an important voice for accountability in government.
Wolfe's Challenging Days
Wolfe suffered after a near-fatal overdose of the prescription medication Klonopin on February 3, 2004. He was sent to a psychiatric facility for a month when it was determined that he had attempted suicide.
To change his life and bring a positive impact, after Wolfe was released from the hospital, he volunteered to take a pay boost and transfer from the Governor's floor to an office at the SUNY Board of Trustees as Chief Writer and Associate Vice Chancellor for the State University of New York.
Nonetheless, he was unable to overcome his addiction and spent the next decade in and out of rehabilitation and mental clinics.
Wolfe divorced later that year and moved to the family's lake cottage on Loon Lake in Chestertown, New York.
The Leap
After a long hiatus, Wolfe decided to return to writing. It was a life-changing decision that led to 4 published books and numerous articles. Wolfe's writing is characterized by its engaging style and depth of research. Whether he's writing about history or current affairs, Wolfe always brings a fresh perspective to his work. His readers can expect to be both informed and entertained when they pick up one of his books. With so much success already under his belt, it's clear that Wolfe made the right choice when he decided to change his life and resume writing. Considering John struggled with alcoholism, his main area of interest was alcohol consumption in one form or another. Three of his four books are on alcoholism and alcoholics.
Wolfe's Books
You Can't Die: A Day of Clarity
Wolfe published his debut book, "You Can't Die: A Day of Clarity," in 2016. His 25-year battle with alcoholism is chronicled in the book. In this 300-page book, John goes into great detail on the problems that addicts face.
The Funny Thing About Being Sober
"The Funny Thing About Being Sober," a funny story of his first year of sobriety, was published in 2018. Wolfe discloses that he has a mental ailment in between punchlines and amusing anecdotes.
The Dead Man's King
"The Dead Man's King," his third book and first work of fiction, was published in 2019. The book is about 59 homeless men who create their own city, "Misfit City," in a section of New York's Central Park. The book also addresses the issue of alcoholism and the government's reluctance to assist addicts.
A Little Uprising: The Muskrat Rebellion
He finished his fourth novel, "A Little Uprising: The Muskrat Rebellion," in 2020, which foreshadows civic turmoil in New York State. The book, which was completed just weeks before the worldwide pandemic, prophesies the departure of the discredited fictitious character—Governor. Eighteen months after the release of A Little Uprising, New York's real Governor, Andrew Cuomo, resigned in disgrace.
The Man Who Changed His Life
John Wolfe has been through a lot in his life. He's battled alcoholism and come out the other side. Now, he wants to share his story with the world in the hopes that it will help others who are struggling with addiction. In addition to writing books on the subject, he's also written articles for The New York Times, Albany Times-Union, Times of Israel, and other daily newspapers in New York State. In these pieces, he opens up about his personal struggle with alcoholism and what led him to seek help. He's candid about the challenges he's faced and the hard work it took to get sober. But through it all, he never gave up on himself – and that's something he wants his readers to know. No matter how dark things may seem, there is always hope. John Wolfe is living proof of that.
E-Commerce Newcomer Temu Seeks to Democratize Shopping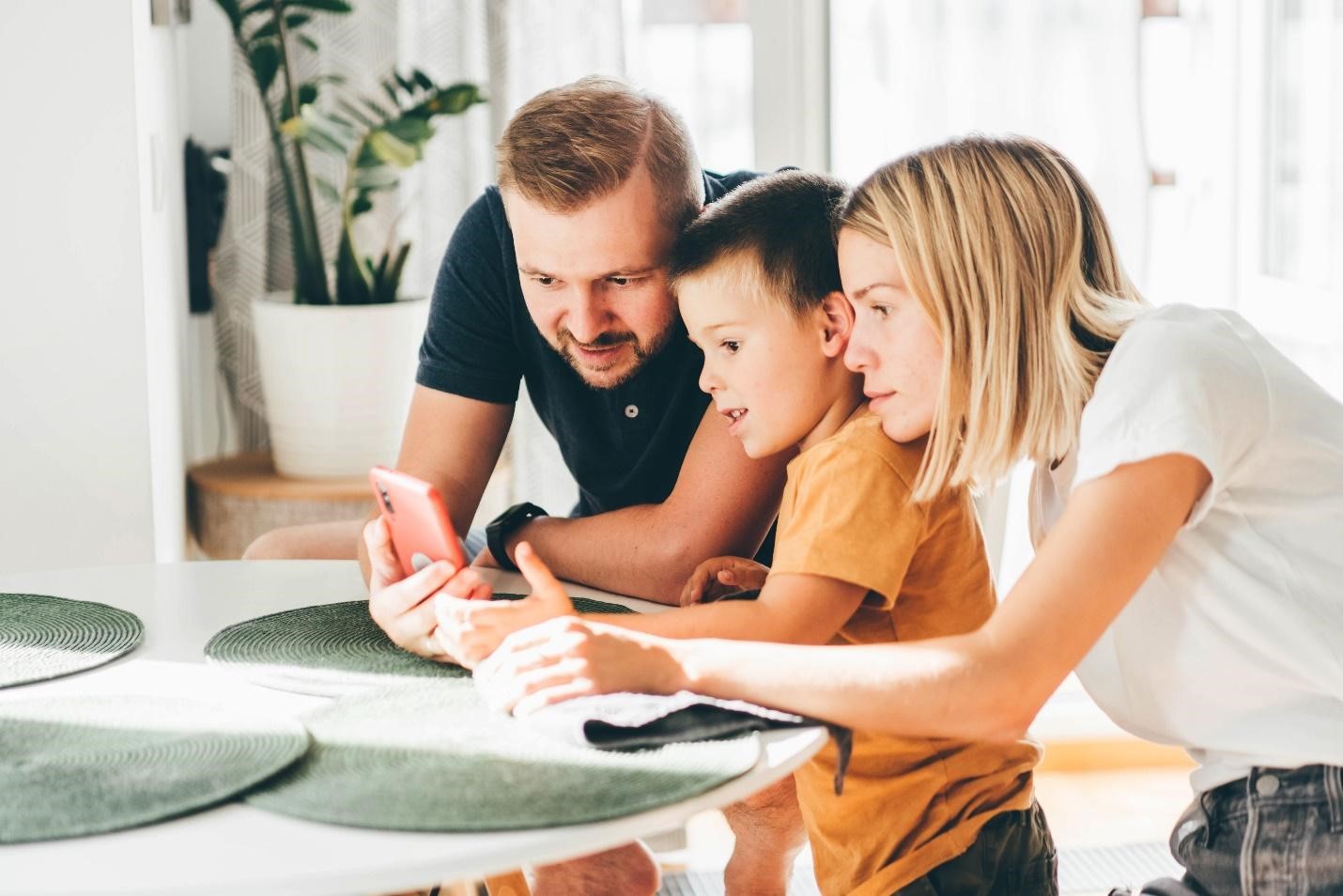 Online marketplace Temu aims to redefine shopping and democratize access to affordable and high-quality global products and experiences for every American.
Americans are in for a new shopping experience with the arrival of Temu, a new online marketplace that offers fresh and exciting products across different categories for every lifestyle, hobby, or occasion.
With thousands of new products added daily, Temu will feature a wide range of products at competitive prices from fashion to jewelry, beauty and health, home décor and electronics, and more. Customers can browse a personalized selection of these categories from the app and checkout in a few taps. Exclusive deals, discounts, and vouchers are also widely available and updated daily across the platform.
Launched in September 2022, Temu is the latest addition to a host of successful e-commerce retailers such as Amazon, eBay, Etsy, and Shein. With the mission of making global products more accessible, and with the challenging presence of an unprecedented economic slowdown in mind for its consumers, the cross-border e-commerce platform aims to empower buyers in their shopping choices, giving them more ways to improve their quality of life.
The shopping site makes its entry into the American market by positioning itself as every American's go-to destination for all things shopping. Expanding consumer choice in a crowded e-commerce marketplace is among its top priorities. By democratizing high-quality shopping, Temu allows shoppers to enjoy affordable access to the comforts and conveniences of life. 
With only two weeks in operation, the e-commerce site is already being touted as a potential major competitor to e-commerce giants because of its affordable price points and easy, stress-free shopping experience. The Temu app topped the shopping app category on Sept. 17 on the Google Play Store, an early indication of its popularity with consumers.
By drawing on its extensive global supply chain and technology, Temu allows its customers to experience new and exciting products at a much lower price compared to other e-commerce platforms. All products are sourced from a network of top-notch global suppliers cultivated by Temu's sister company, Pinduoduo. Both companies operate under Nasdaq-listed PDD, which has built up an e-commerce following of close to 900 million active buyers. Pinduoduo works with more than 11 million merchants globally and processed over 61 billion orders in 2021 alone.
"We are fortunate to have access to deep expertise in product sourcing and execution through our sister company," a Temu spokesperson said in a release. "This stands us in good stead to deliver an unparalleled shopping experience to our customers."