Life Of John C. Wolfe – The Famous Speechwriter And Author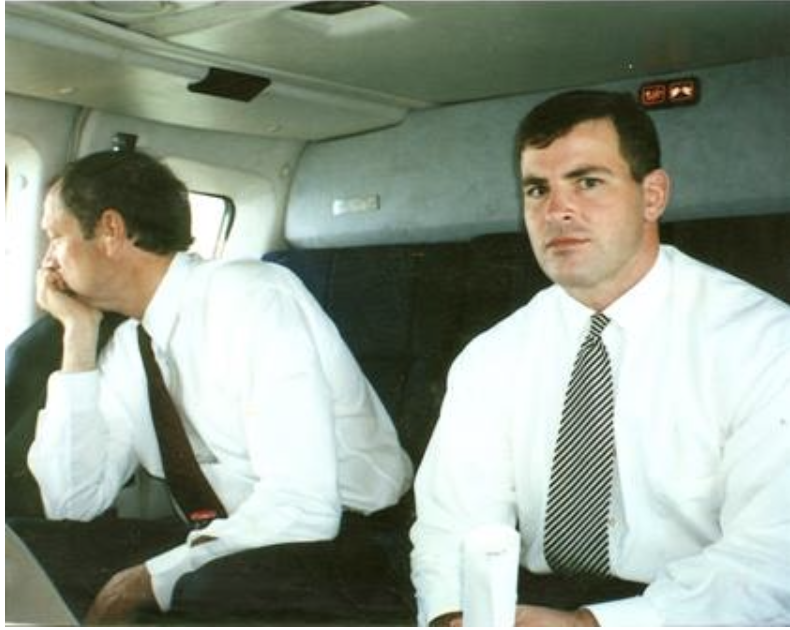 John C. Wolfe was once a man who had it all. He had a great job and a loving family, and he was highly successful. But then, life began to take its toll on him. He started to lose everything that was important to him. He became hooked on alcohol and overdosed on Klonopin, which nearly killed him. Thankfully, he was able to get the help he needed and turn his life around. Today, Wolfe is a successful author and a living example for those who want to overcome addiction and achieve their goals. He is living proof that it is never too late to turn your life around and achieve greatness.
He not only overcame his addiction, but he also became a renowned author and a wonderful father. Wolfe currently resides with his daughter on Loon Lake in the Adirondack Park, where he writes for a variety of clients, including high-ranking judges, elected figures, and business leaders.
Early Life
Dr. John A. Wolfe and Terry McConnell gave birth to John Carden Wolfe in Rochester, New York. Wolfe graduated from Rochester High School in 1984 and earned a Master's Degree in 1988 from Springfield College.
Wolfe began his career as an English teacher and varsity wrestling coach in Western New York for two years. He was always interested in writing, so he became a resume writer and worked in a variety of capacities, including legal proofreader, advertising copywriter, sportswriter, editorial writer for Rochester's (a leading monthly magazine), and chief writer for some of the nation's top elected figures.
His Career
Freelance Writer
Wolfe was never the person who'd sit on a side and criticize.   His writing abilities were exceptional. He was hired as an advertising copywriter at Hutchins/Young & Rubicam in the early 1990s. Wolfe began working as a freelance writer for a range of clients, including the Baseball Hall of Fame and the Buffalo Bills publication "Shout!" a job that featured nightly appearances as a sports analyst for a Rochester television station.
Chief Speechwriter
In 1993, Wolfe's writing career took a new turn when he was recruited by Monroe County Executive Robert L. King to serve as chief speechwriter for both King and his successor, John D. Doyle. Wolfe's exceptional writing skills enabled him to quickly transition from the private sector to the public sector, where he became an invaluable asset to the county government. His speeches were highly effective in communicating the county's vision, and goals to its citizens, and his ability to connect with his audience helped to build support for the county's initiatives. As a chief speechwriter, Wolfe played a key role in shaping the county's culture and helping it to thrive.
Wolfe was appointed chief speechwriter by newly elected Gov. George E. Pataki two years later; he held that job for nearly ten of Pataki's twelve years in office. Wolfe was instrumental in Pataki's response to a number of historical events, including the crash of TWA Flight 800 and the September 11, 2001, terrorist attacks.
In addition to the mundane annual addresses that Pataki was either expected or obligated to deliver, Wolfe wrote two of Gov. Pataki's inaugural addresses. Both of Pataki's announcements on running for Governor; both of his primetime addresses before the 1996 and 2000 National Republican Conventions. he also wrote numerous commencement addresses and dozens of other high-profile national addresses on topics ranging from U.S. foreign and economic policy to welfare, regulatory, and criminal justice reform.
From 1996 through 2001, he penned more than 110 eulogies for victims of the TWA Flight 800 tragedy and the 9/11 attacks on the World Trade Center.
Following the 9/11 attacks, he wrote the first two public service announcements. The first was presented on national television by George W. Bush and George Pataki, and the second by Gov. Pataki and New York City Mayor Rudolph Giuliani.
Wolfe had the unexpected privilege of working with countless people he always admired as Pataki's Chief Speechwriter, from John F. Kennedy, Jr. to former Secretary of State Henry Kissinger (Nixon) to Jeane Kirkpatrick (Ronald Reagan's Ambassador to the United Nations) and Reagan's top speechwriter, Peggy Noonan, author of the unforgettable Challenger Disaster Speech and the best-selling book, "What I Saw at the Revolution."
Awards
Wolfe's work was recognized by the Rochester Teacher's Association, which presented him with the special award for journalism for "Bound by Bureaucracy" in 1993. He has presented the award for working on a series of investigative cover stories and editorials exposing waste and negligence in the Rochester City School District. The series was praised for its in-depth research and clear writing, and it helped to bring about much-needed reforms in the district. His reporting has had a lasting impact on the city of Rochester, and he continues to be an important voice for accountability in government.
Wolfe's Challenging Days
Wolfe suffered after a near-fatal overdose of the prescription medication Klonopin on February 3, 2004. He was sent to a psychiatric facility for a month when it was determined that he had attempted suicide.
To change his life and bring a positive impact, after Wolfe was released from the hospital, he volunteered to take a pay boost and transfer from the Governor's floor to an office at the SUNY Board of Trustees as Chief Writer and Associate Vice Chancellor for the State University of New York.
Nonetheless, he was unable to overcome his addiction and spent the next decade in and out of rehabilitation and mental clinics.
Wolfe divorced later that year and moved to the family's lake cottage on Loon Lake in Chestertown, New York.
The Leap
After a long hiatus, Wolfe decided to return to writing. It was a life-changing decision that led to 4 published books and numerous articles. Wolfe's writing is characterized by its engaging style and depth of research. Whether he's writing about history or current affairs, Wolfe always brings a fresh perspective to his work. His readers can expect to be both informed and entertained when they pick up one of his books. With so much success already under his belt, it's clear that Wolfe made the right choice when he decided to change his life and resume writing. Considering John struggled with alcoholism, his main area of interest was alcohol consumption in one form or another. Three of his four books are on alcoholism and alcoholics.
Wolfe's Books
You Can't Die: A Day of Clarity
Wolfe published his debut book, "You Can't Die: A Day of Clarity," in 2016. His 25-year battle with alcoholism is chronicled in the book. In this 300-page book, John goes into great detail on the problems that addicts face.
The Funny Thing About Being Sober
"The Funny Thing About Being Sober," a funny story of his first year of sobriety, was published in 2018. Wolfe discloses that he has a mental ailment in between punchlines and amusing anecdotes.
The Dead Man's King
"The Dead Man's King," his third book and first work of fiction, was published in 2019. The book is about 59 homeless men who create their own city, "Misfit City," in a section of New York's Central Park. The book also addresses the issue of alcoholism and the government's reluctance to assist addicts.
A Little Uprising: The Muskrat Rebellion
He finished his fourth novel, "A Little Uprising: The Muskrat Rebellion," in 2020, which foreshadows civic turmoil in New York State. The book, which was completed just weeks before the worldwide pandemic, prophesies the departure of the discredited fictitious character—Governor. Eighteen months after the release of A Little Uprising, New York's real Governor, Andrew Cuomo, resigned in disgrace.
The Man Who Changed His Life
John Wolfe has been through a lot in his life. He's battled alcoholism and come out the other side. Now, he wants to share his story with the world in the hopes that it will help others who are struggling with addiction. In addition to writing books on the subject, he's also written articles for The New York Times, Albany Times-Union, Times of Israel, and other daily newspapers in New York State. In these pieces, he opens up about his personal struggle with alcoholism and what led him to seek help. He's candid about the challenges he's faced and the hard work it took to get sober. But through it all, he never gave up on himself – and that's something he wants his readers to know. No matter how dark things may seem, there is always hope. John Wolfe is living proof of that.
Hardwood Floors Refinishing: Top Care Tips for a Lasting Shine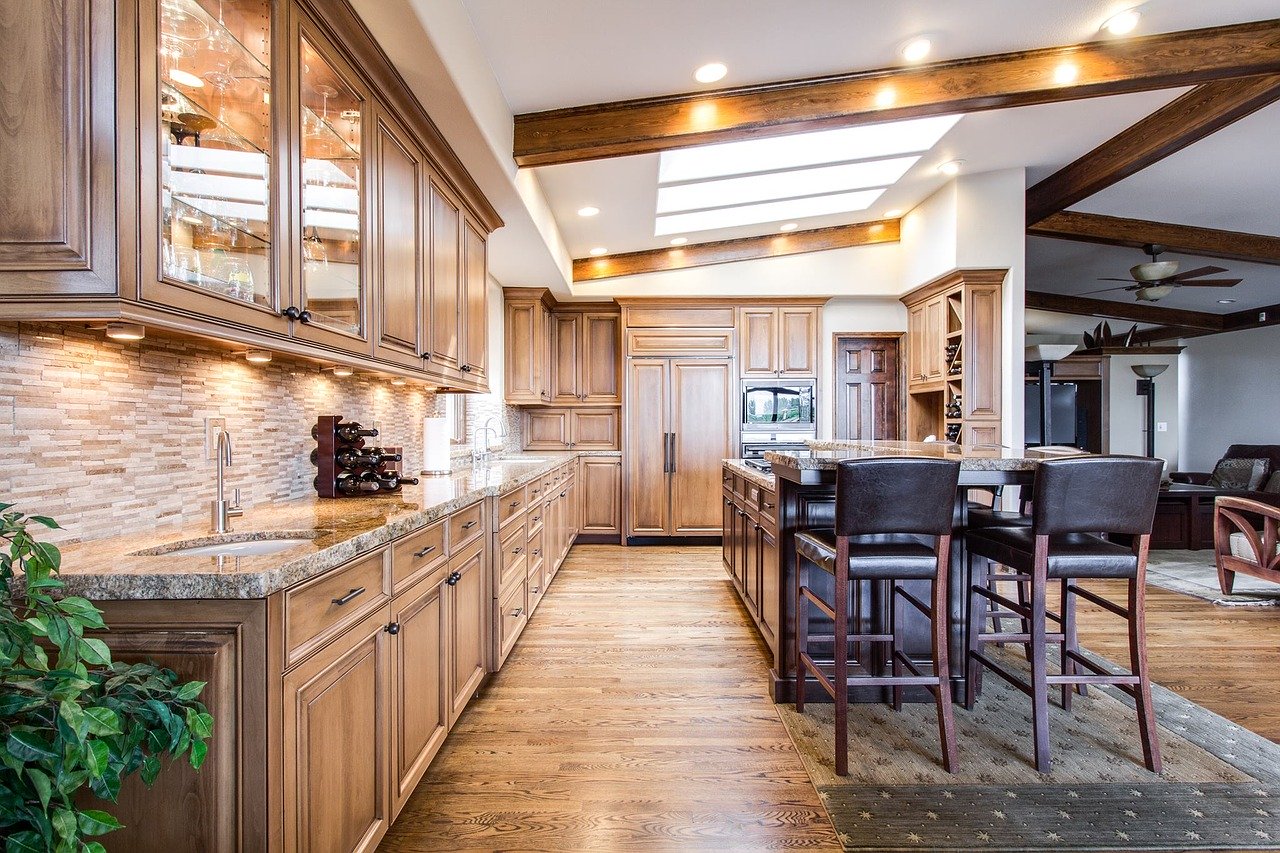 Revamping your hardwood floors requires both a time and financial investment, yet the returns are evident in the enhanced aesthetics and functionality of your residential or commercial area. However, the longevity and durability of these newly refinished floors are contingent upon proper maintenance. This detailed guide is designed to offer expert guidance on how to preserve the quality and look of your newly refinished hardwood floors. We'll cover a variety of subjects, from the science of wood aging and types of wood that need more frequent treatment, to top tips for floor upkeep. Your investment in hardwood floor refinishing need not be short-lived; with the correct care, it can be a long-term enhancement to your property.
Tips for Ensuring Durability in Your Newly Refinished Floors
After you have spent money on hardwood floor refinishing, maintaining their condition becomes a top priority. Here are strategies to prolong the lifespan and appearance of your updated flooring.
1. Regular Cleaning
A clean floor is a happy floor. Use a microfiber mop or cloth to pick up dust, dirt, and grime daily if possible. For a deeper clean, opt for cleaning products specifically designed for hardwood floors. Make sure to read the labels and opt for pH-neutral cleaners that are free from abrasives or harsh chemicals. Weekly or bi-weekly, consider a gentle vacuuming with a hardwood-friendly vacuum cleaner to remove debris that may have settled between the wood planks.
2. Use Protective Pads
One of the most effective ways to prevent scratches and dents on your hardwood floors is to place felt pads under the legs of furniture. This simple step can go a long way in preserving the smooth finish of your floor. You should also replace these pads every few months, as they can wear down or accumulate grime, reducing their effectiveness.
3. Control Humidity
Fluctuating indoor humidity levels can wreak havoc on hardwood floors. Excessive moisture can cause the wood to swell, leading to issues like cupping or buckling, while too little moisture can cause wood to shrink, leading to gaps between planks. Invest in a quality hygrometer to measure your home's humidity level, and aim to keep it between 30% and 50%. Use a humidifier during dry months and a dehumidifier during humid months to maintain optimal conditions.
4. Proper Spill Management
Accidents are inevitable, but the way you handle them can make all the difference. Whether it's water, juice, or wine, if you spill liquid on your hardwood floor, wipe it up immediately with a dry or slightly damp cloth. Avoid using paper towels as they can disintegrate and get stuck in the crevices of the wood. Also, never let liquids sit on the wood, as they can seep in and cause staining or warping.
5. No Shoes Policy
Implement a 'no shoes' policy to preserve your floors. Shoes can bring in dirt, gravel, and other harmful debris from outside. If a full-blown 'no shoes' policy isn't realistic for your household, at least insist on no high heels or sports cleats, which can cause dents and scratches. You might also consider placing a high-quality doormat at entrances to trap dirt before it gets to your floor.
6. Regular Inspections
Every three to six months, set aside time to inspect your hardwood floors meticulously. Use natural light or a bright lamp to look for scratches, dents, or areas where the finish might be wearing off. If you catch these issues early, you may be able to address them with a simple touch-up rather than a full refinishing job.
7. Refresher Coats
Although your newly refinished floors look amazing now, they won't stay that way forever without some upkeep. Consider applying a 'refresher' coat of finish every two to three years. This isn't as invasive or time-consuming as a full refinishing project. Instead, it's more like a topcoat that adds an extra layer of protection, keeping your floors looking vibrant and shiny.
8. Scheduled Expert Cleaning
A yearly cleaning session by professionals can dramatically enhance the condition of your hardwood floors. Specialized machinery and products are used to eliminate tough dirt, renew the wood's natural shine, and smooth out minor imperfections. This process not only rejuvenates your flooring but also prolongs its lifespan, maintaining its fresh appearance for an extended time.
Advantages of Consistent Upkeep
Routine care for your restored hardwood floors does more than maintain their visual appeal; it also prolongs their durability, augmenting the long-term value of your property. Floors that are regularly cared for can endure for many years, negating the need for frequent, costly refinishing. In addition, a structured care regimen lessens the likelihood that small defects will escalate into serious issues, thus promoting a cleaner and more healthful living area. In summary, regular maintenance serves as a long-term financial benefit and a means of sustaining your home's elegance.
When To Seek Professional Help
If you notice persistent issues like deep scratches, stubborn stains, or any form of water damage, it's best to seek professional help. Specialists in hardwood floors refinishing can assess the situation and provide targeted solutions. Companies like 1DayRefinishing offer an extensive range of services that can effectively address these problems. Notably, the company specializes in a one-day turnaround, making them a convenient option for those in need of quick yet high-quality refinishing solutions.
Finding Trustworthy Services for Floor Refinishing
If you're in a location with scarce local options, consider exploring 1 DAY Refinishing. Their seasoned experts offer complete solutions for maintaining and refinishing hardwood floors, helping to keep them pristine for the long haul.
Final Thoughts
The decision to invest in refinishing your hardwood floors is a significant commitment to enhancing your home's aesthetics and overall value. By diligently following proper maintenance routines, your refinished floors can continue to elevate your home's ambience. Every effort, from regular cleaning, to hiring professionals, adds to the resilience and visual allure of your hardwood floors. Stick to these essential care guidelines, and your floors will maintain their lustre for an extended period.