Life Of John C. Wolfe – The Famous Speechwriter And Author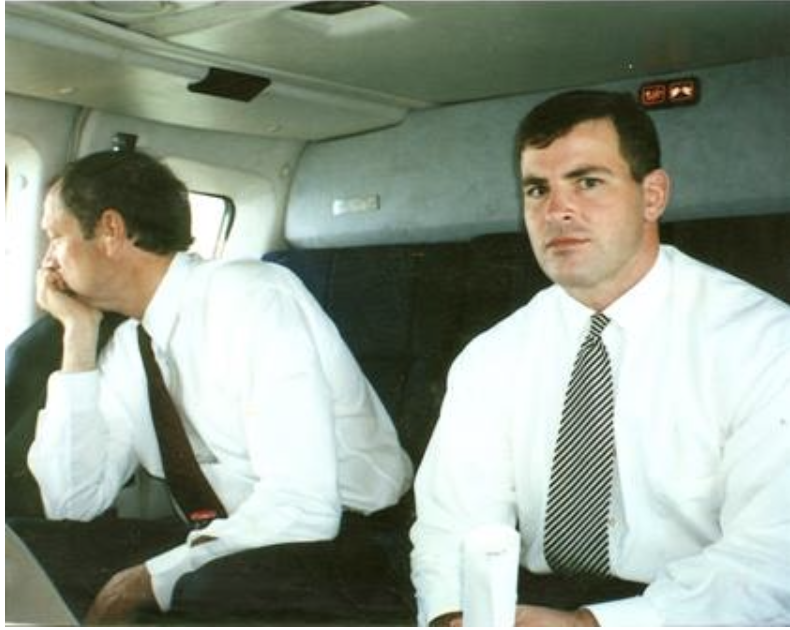 John C. Wolfe was once a man who had it all. He had a great job and a loving family, and he was highly successful. But then, life began to take its toll on him. He started to lose everything that was important to him. He became hooked on alcohol and overdosed on Klonopin, which nearly killed him. Thankfully, he was able to get the help he needed and turn his life around. Today, Wolfe is a successful author and a living example for those who want to overcome addiction and achieve their goals. He is living proof that it is never too late to turn your life around and achieve greatness.
He not only overcame his addiction, but he also became a renowned author and a wonderful father. Wolfe currently resides with his daughter on Loon Lake in the Adirondack Park, where he writes for a variety of clients, including high-ranking judges, elected figures, and business leaders.
Early Life
Dr. John A. Wolfe and Terry McConnell gave birth to John Carden Wolfe in Rochester, New York. Wolfe graduated from Rochester High School in 1984 and earned a Master's Degree in 1988 from Springfield College.
Wolfe began his career as an English teacher and varsity wrestling coach in Western New York for two years. He was always interested in writing, so he became a resume writer and worked in a variety of capacities, including legal proofreader, advertising copywriter, sportswriter, editorial writer for Rochester's (a leading monthly magazine), and chief writer for some of the nation's top elected figures.
His Career
Freelance Writer
Wolfe was never the person who'd sit on a side and criticize.   His writing abilities were exceptional. He was hired as an advertising copywriter at Hutchins/Young & Rubicam in the early 1990s. Wolfe began working as a freelance writer for a range of clients, including the Baseball Hall of Fame and the Buffalo Bills publication "Shout!" a job that featured nightly appearances as a sports analyst for a Rochester television station.
Chief Speechwriter
In 1993, Wolfe's writing career took a new turn when he was recruited by Monroe County Executive Robert L. King to serve as chief speechwriter for both King and his successor, John D. Doyle. Wolfe's exceptional writing skills enabled him to quickly transition from the private sector to the public sector, where he became an invaluable asset to the county government. His speeches were highly effective in communicating the county's vision, and goals to its citizens, and his ability to connect with his audience helped to build support for the county's initiatives. As a chief speechwriter, Wolfe played a key role in shaping the county's culture and helping it to thrive.
Wolfe was appointed chief speechwriter by newly elected Gov. George E. Pataki two years later; he held that job for nearly ten of Pataki's twelve years in office. Wolfe was instrumental in Pataki's response to a number of historical events, including the crash of TWA Flight 800 and the September 11, 2001, terrorist attacks.
In addition to the mundane annual addresses that Pataki was either expected or obligated to deliver, Wolfe wrote two of Gov. Pataki's inaugural addresses. Both of Pataki's announcements on running for Governor; both of his primetime addresses before the 1996 and 2000 National Republican Conventions. he also wrote numerous commencement addresses and dozens of other high-profile national addresses on topics ranging from U.S. foreign and economic policy to welfare, regulatory, and criminal justice reform.
From 1996 through 2001, he penned more than 110 eulogies for victims of the TWA Flight 800 tragedy and the 9/11 attacks on the World Trade Center.
Following the 9/11 attacks, he wrote the first two public service announcements. The first was presented on national television by George W. Bush and George Pataki, and the second by Gov. Pataki and New York City Mayor Rudolph Giuliani.
Wolfe had the unexpected privilege of working with countless people he always admired as Pataki's Chief Speechwriter, from John F. Kennedy, Jr. to former Secretary of State Henry Kissinger (Nixon) to Jeane Kirkpatrick (Ronald Reagan's Ambassador to the United Nations) and Reagan's top speechwriter, Peggy Noonan, author of the unforgettable Challenger Disaster Speech and the best-selling book, "What I Saw at the Revolution."
Awards
Wolfe's work was recognized by the Rochester Teacher's Association, which presented him with the special award for journalism for "Bound by Bureaucracy" in 1993. He has presented the award for working on a series of investigative cover stories and editorials exposing waste and negligence in the Rochester City School District. The series was praised for its in-depth research and clear writing, and it helped to bring about much-needed reforms in the district. His reporting has had a lasting impact on the city of Rochester, and he continues to be an important voice for accountability in government.
Wolfe's Challenging Days
Wolfe suffered after a near-fatal overdose of the prescription medication Klonopin on February 3, 2004. He was sent to a psychiatric facility for a month when it was determined that he had attempted suicide.
To change his life and bring a positive impact, after Wolfe was released from the hospital, he volunteered to take a pay boost and transfer from the Governor's floor to an office at the SUNY Board of Trustees as Chief Writer and Associate Vice Chancellor for the State University of New York.
Nonetheless, he was unable to overcome his addiction and spent the next decade in and out of rehabilitation and mental clinics.
Wolfe divorced later that year and moved to the family's lake cottage on Loon Lake in Chestertown, New York.
The Leap
After a long hiatus, Wolfe decided to return to writing. It was a life-changing decision that led to 4 published books and numerous articles. Wolfe's writing is characterized by its engaging style and depth of research. Whether he's writing about history or current affairs, Wolfe always brings a fresh perspective to his work. His readers can expect to be both informed and entertained when they pick up one of his books. With so much success already under his belt, it's clear that Wolfe made the right choice when he decided to change his life and resume writing. Considering John struggled with alcoholism, his main area of interest was alcohol consumption in one form or another. Three of his four books are on alcoholism and alcoholics.
Wolfe's Books
You Can't Die: A Day of Clarity
Wolfe published his debut book, "You Can't Die: A Day of Clarity," in 2016. His 25-year battle with alcoholism is chronicled in the book. In this 300-page book, John goes into great detail on the problems that addicts face.
The Funny Thing About Being Sober
"The Funny Thing About Being Sober," a funny story of his first year of sobriety, was published in 2018. Wolfe discloses that he has a mental ailment in between punchlines and amusing anecdotes.
The Dead Man's King
"The Dead Man's King," his third book and first work of fiction, was published in 2019. The book is about 59 homeless men who create their own city, "Misfit City," in a section of New York's Central Park. The book also addresses the issue of alcoholism and the government's reluctance to assist addicts.
A Little Uprising: The Muskrat Rebellion
He finished his fourth novel, "A Little Uprising: The Muskrat Rebellion," in 2020, which foreshadows civic turmoil in New York State. The book, which was completed just weeks before the worldwide pandemic, prophesies the departure of the discredited fictitious character—Governor. Eighteen months after the release of A Little Uprising, New York's real Governor, Andrew Cuomo, resigned in disgrace.
The Man Who Changed His Life
John Wolfe has been through a lot in his life. He's battled alcoholism and come out the other side. Now, he wants to share his story with the world in the hopes that it will help others who are struggling with addiction. In addition to writing books on the subject, he's also written articles for The New York Times, Albany Times-Union, Times of Israel, and other daily newspapers in New York State. In these pieces, he opens up about his personal struggle with alcoholism and what led him to seek help. He's candid about the challenges he's faced and the hard work it took to get sober. But through it all, he never gave up on himself – and that's something he wants his readers to know. No matter how dark things may seem, there is always hope. John Wolfe is living proof of that.
Why Are Fitness Entrepreneurs Highly Sought After Today?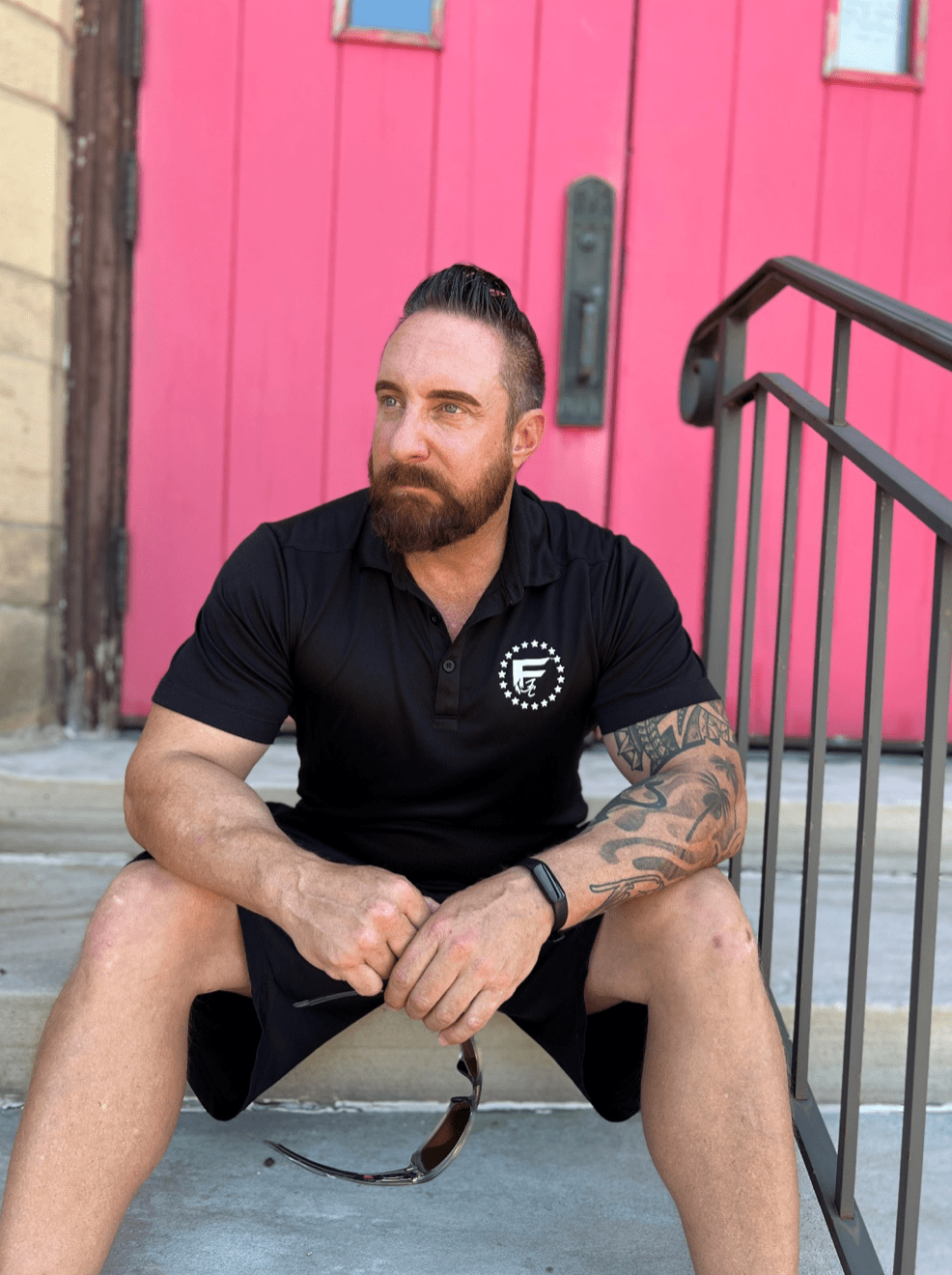 In today's world, where physical health and fitness have taken on a significant role in our lives, fitness entrepreneurs play an essential role in promoting and maintaining healthy lifestyles. They are the ones who create innovative fitness programs, design effective workout plans, and develop state-of-the-art fitness equipment that can help individuals achieve their fitness goals.
Fitness entrepreneurs are not just business owners. They are visionaries who have a passion for fitness and a deep understanding of the human body. They use their knowledge and skills to create products and services that are designed to help people live healthier lives.
Here are some of the reasons why fitness entrepreneurs are important:
1. They Promote Healthy Lifestyles
Fitness entrepreneurs promote healthy lifestyles by offering a wide range of products and services that help people achieve their fitness goals. Whether it is a gym membership, a personal training session, or a fitness program, they provide people with the tools they need to live healthier lives. They also educate people on the importance of proper nutrition and exercise, which can have a significant impact on their overall health and wellbeing.
2. They Create Innovative Fitness Programs
Fitness entrepreneurs are always looking for new and innovative ways to help people get fit. They create unique and challenging workout programs that keep people motivated and engaged. These programs are designed to help people achieve their fitness goals while also improving their overall health and wellbeing.
3. They Design Effective Workout Plans
Fitness entrepreneurs use their knowledge of the human body to design effective workout plans that are tailored to the individual needs of their clients. They take into account factors such as age, fitness level, and medical history to create a plan that is safe and effective. This personalized approach helps people achieve their fitness goals while minimizing the risk of injury.
4. They Develop State-of-the-Art Fitness Equipment
Fitness entrepreneurs are also responsible for designing and developing state-of-the-art fitness equipment. They use their knowledge of biomechanics and engineering to create equipment that is safe, effective, and easy to use. This equipment helps people get the most out of their workouts and achieve their fitness goals faster.
5. They Provide Employment Opportunities
Fitness entrepreneurs also provide employment opportunities for fitness professionals such as personal trainers, fitness instructors, and nutritionists. These professionals help people achieve their fitness goals while also earning a living. Fitness entrepreneurs also create job opportunities in other areas such as marketing, sales, and customer service.
6. They Contribute to the Economy
Fitness entrepreneurs also contribute to the economy by creating new businesses, generating revenue, and paying taxes. According to a report by IBISWorld, the fitness industry in the United States generated $35 billion in revenue in 2019. This revenue creates job opportunities, stimulates economic growth, and contributes to the overall wellbeing of society.
An important example of fitness entrepreneur is Hans Hartleben. Born in Waupaca, Wisconsin in 1975, Hartleben spent his early childhood in the small town of Scandinavia, with a population of only 209. Growing up, he enjoyed picking berries with his family and building military forts in the woods, all the while imagining a Russian invasion. Hans developed a passion for sports early on and continued to play throughout high school and college. He excelled as a guard in basketball, a starting quarterback, and an all-conference pitcher. While sports were important to him, Hans was also fascinated by comedy and entertainment. His mother, Kim, remembers Hans entertaining guests by wearing various costumes and performing, including an unforgettable rendition of the "Unknown Comic" from The Gong Show.
Hans has since appeared in numerous television and film productions, including C.S.I. Crime Scene Investigation, Dr. Phil, and What Happens in Vegas. However, he is best known for his appearance as a contestant on the popular game show Deal or No Deal (NBC), where he won $44,000 and a pony for his daughter. In late 2013, Hans founded F.I.R.E. Fitness Camp®, a rapidly growing company of which he is currently the CEO.
In conclusion, fitness entrepreneurs are essential to promoting and maintaining healthy lifestyles. They create innovative fitness programs, design effective workout plans, and develop state-of-the-art fitness equipment that helps people achieve their fitness goals. They also provide employment opportunities, contribute to the economy, and educate people on the importance of proper nutrition and exercise. As the world becomes increasingly health-conscious, the role of fitness entrepreneurs will only become more important in promoting and maintaining healthy lifestyles.