Luca De Massis: Changing the landscape of fashion photography through his innate and unique skills.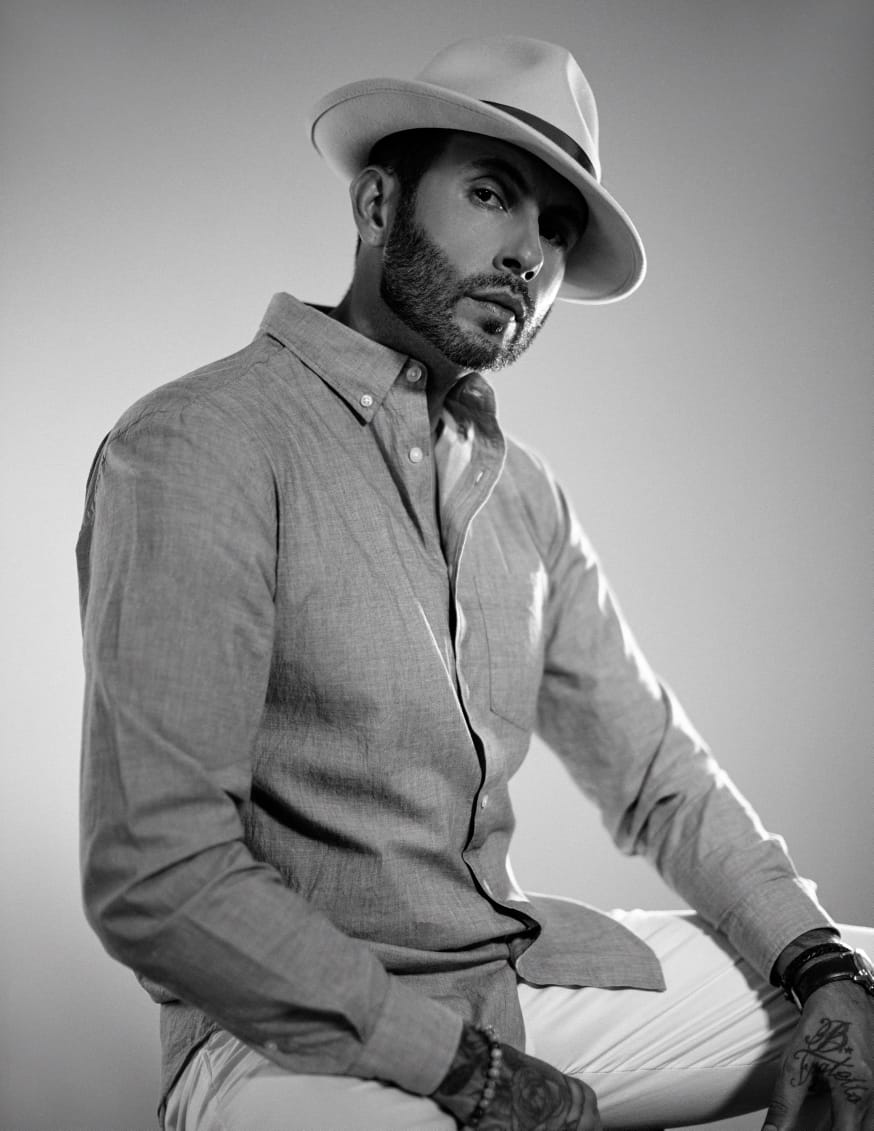 Taking the world of Fashion Photography and Cinematography by storm is a young budding Italian Luca De Massis.
One of the breakthroughs in the current golden era of generation is the emergence and development of Internet. There is practically no such business or enterprise that can function without Internet as a medium. Inadvertently it has become an integral and irreplaceable part of our lives. With internet came the other parallel verticals on the medium that started entertaining the audiences to the core and often set many productive setups that helped many businesses as well. The power of social media in today's world have been humongous. Social media has given umpteen number of opportunities and empowerment to millions of people around the world giving birth to many artists and professionals who can now reach the larger audience through their phones, tablets, laptops, or any other gadgets. The exponential rise of this sector has shown tremendous amounts of growth and potential. Out of many such niche domains making their mark on the internet and social media industry, photography has been one such sector that has enthralled all through their latest technological advances and advent. No doubt the internet and social media have been the fuel and fire behind taking photography as an industry to next level. But still professionals have to find their way to the top bypassing many competitors and making the work unique in many ways. Let's meet one such true-blue professional in the fashion photography industry  spiraling his way to the top through his innate and creative skills- Luca De Massis.
Giving a different golden touch to fashion photography with right inputs of marketing initiatives and strategic imperatives, Luca De Massis has already scaled heights of success in the industry. Hailing from a small town of Pescara, a small town in Italy, Luca always wanted to try and experiment with many things. Being initially inclined towards music, Luca changed gears to amend his life into the world of fashion photography. His sheer passion, love, and interest for fashion photpgraphy grew by ten-folds in coming years making him sure of the fact of pursuing it as a profession. Having worked with top notch models and famous personalities, Luca's worked has also been featured in various popular magazines like Elle and Vogue Italia.
His mesmerizing pictures in the fashion and cinematography industry has been captivating and has garnered him much love and recognition. His visual storytelling sagas have fascinated millions across the globe and has propelled him to become one of the most sought names in the fashion world. This clinical shutterbug has quickly become the hot favorite among models and fashionistas. With more than 15 years of experience in the industry, Luca has further developed his skills and expertise to deep dive into many other areas and excel as a filmmaker, creative director, actor and fashion enthusiast. Luca has done countless photoshoots for models capturing real beauty of people regardless of any caste, religion, creed, ethnicity, etc. His one of his finest photoshoots was the one done with the Black Beauties.
Lucas believes that "To what may seem flaws to others is what real beauty, It's all in the perspective." We hope Lucas continues to rise high in the world of photography inspiring many millions on route to greatness.
Courage the hallmark of Raja Syn's career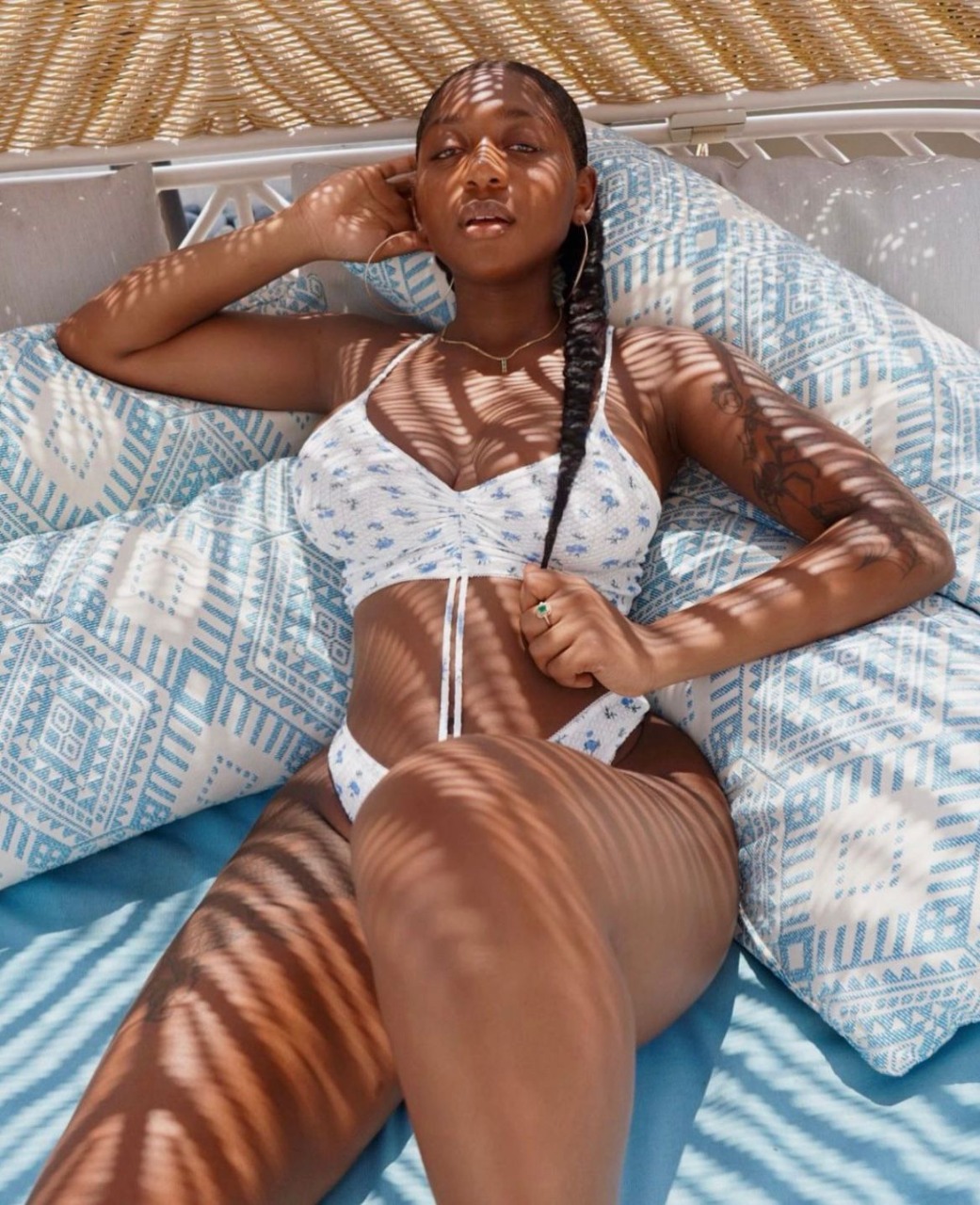 Raja Syn is a strong, courageous woman, and that has helped her launch what is certain to be an interesting career in the entertainment industry.
The Jamaican-born beauty had been told for years that she would be an excellent model given her hard-won curves and naturally-gorgeous genetics.
"Everyone always said I should model, but getting signed with an agency seemed impossible to me," she said.
But still, that didn't mean there wasn't a place for Raja to make a name for herself.
After she read the book "Rich Dad Poor Dad," which inspired her to seek out her own wealth – she knew exactly where she could find it.
"I turned to Instagram to build my brand. It has been the best thing I've ever did since," she added.
Path charted early
Raja was 17 (she graduated from high school a year early) when she moved to California after a semester of college didn't spark her interest as much as she'd hoped.
"I realized school wasn't my calling," said Raja, who has planned to major in foreign language with an emphasis in Chinese.
Instead, she decided the entertainment industry was where she would make a name for herself.
"'Rich Dad Poor Dad' changed my whole idea of life," Raja said. "In that same month I took influencing seriously. Instagram was where I started. From a year of having my Instagram my account reached 300,000 followers. I've gained lots of support from other influencers and celebrities as well."
She has done it all from Atlanta, a bustling entertainment city that better suits her as well as her brand.
"I moved to Atlanta for a fresh start after realizing Atlanta is the best place to start a career in the entertainment industry as a black girl," she said. (Raja joins a wealth of other celebs that have made the southern city their home.)
Bigger, better dreams
And while her Instagram and other influencer accounts are thriving, Raja continues to consider other opportunities in the industry to keep things fresh.
"I currently do paid photo shoots, music videos, Instagram influencing, Onlyfans, and crypto trading," she said. "I aspire to be a tv personality with my own show. I plan on writing my own book soon. I can sing, too, but I'm not really focused on a music career. It might happen. Right now, I'm just moving wherever the universe takes me."
The loyal fan base she's amassed so far – luring them in with sexy photos and steamy video shoots – will absolutely be along for the ride.
For more information on Raja Syn, check out her Instagram – @rajasyn.