Luke Bakhuizen boosts Australian Tourism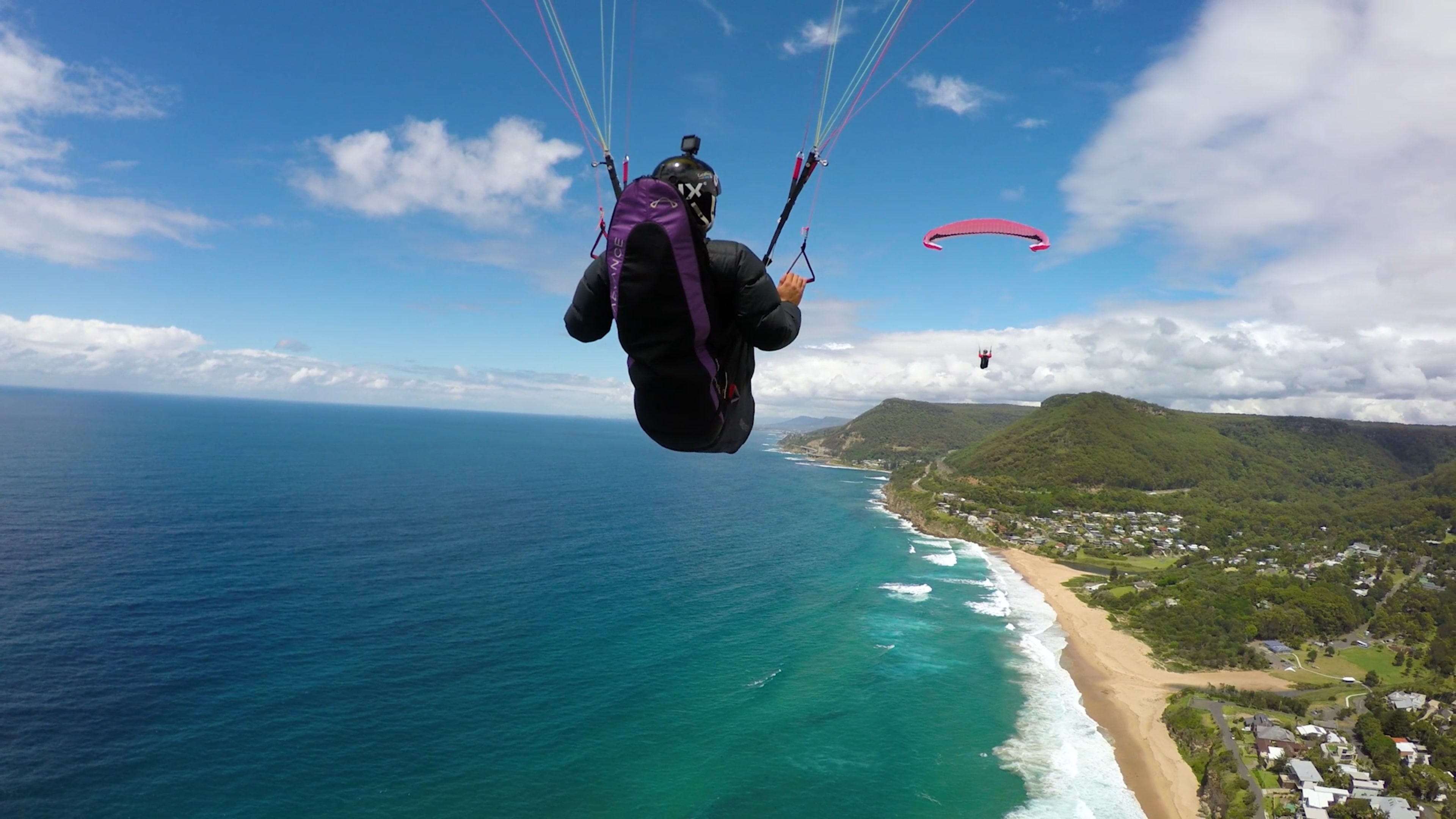 Luke recently recorded some very impressive aerial and still footage for Tourism Australia in NSW.
Collaborating with Tourism Australia, photographer and Instagram star Luke Bakhuizen recently created some remarkable footage paragliding in Wollongong, NSW, filming using a custom-made, one-of-a-kind gimble to record the beauty and excitement of the experience in a way that certainly left Wollongong looking its best.
"I could be more pleased with both working with Tourism Australia, the whole setting in Wollongong, and how well the footage came out in the end," commented the enthusiastic Bakhuizen. "I know people are going to love it."
The general idea of the design of the device the photographer created to capture such impressive footage is using an arrow with a gimbal and camera in the direction of flight, attached to the rear lines of the paraglider and held back by a windsock. The action camera can then be remotely activated via wifi and set to record at specific times during the flight. To make things even more exciting the design of this chase camera is being further developed to be sold to market by Bakhuizen so others can capture their own adventures in a similar way.
So far the eye-opening video posted by Tourism Australia on Instagram  https://www.instagram.com/p/Bev2PyhDmhl already has over 260,000 views and has broken the half a million mark on Facebook.
The video is intended to boost tourism in Wollongong ahead of the Queen's Baton relay arriving prior to the commonwealth games in Australia.
For more information on Luke Bakhuizen and his work be sure to visit http://lukebakhuizen.com.
Beats and Rhymes Played an Important Role in Senegalese Politics This Year
SENEGAL, AFRICA – Hip Hop, Beats and Rhymes have become the language of youth in the politics of Senegal. The campaigns that took place last month, for presidential elections, witnessed a huge involvement of hip hop artists and rap beats. And the reason for that is Demographics.
The average age of Senegal person is around 19 years. And this age group comprises of mostly the rappers. In the last elections of 2012, country's largest social movement took place. Rappers were among the major founders of this social movement. That is the reason why this year's election also includes a lot of rappers. All the leading candidates are running their campaigns with at least one rapper by their side.
One of the professors at Vassar College, Zachariah Mampilly, shares, "Many young people turn to hip-hop artists as being kind of the voice of the streets and providing them with a way to think about politics. Especially in the most recent presidential election, the use of rappers was a remarkably cynical attempt by these politicians to gain popularity with youth."
Hip Hop is being used as a powerful medium to influence the youth. And this kind of power is not just limited to politics.
Journal Rappé, a newscast for people of Senegal, raps the news to the beat. It does not produce any new information. Rather, it picks the news that is already shared on televisions and mix it with a taste of music to reach the youth in an entertaining manner. Initially started out through YouTube, it soon caught the attention of mainstream media, just with its talent to attract wide number of netizens. And that shows how important beats have become to the youth of Senegal.