Magic Trikk, a High-Schooler, About to Rock the Rap-World with His Debut Album, "Bipolar Emotions"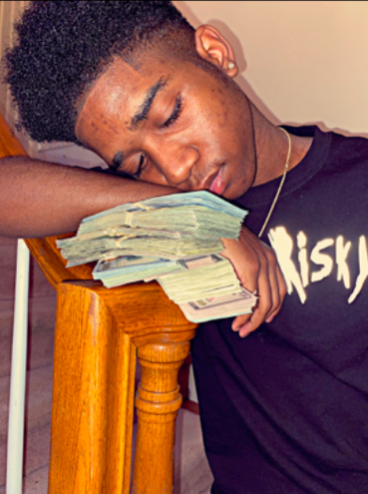 Notorious B.I.G., the greatest rapper of all times; Jay Z, the epitome of exceptional wordplay; Eminem, a legend who turned shock rap into mainstream music; Rakim, the dividing line between old school and new school; Lauryn Hill, delivering versatility at its best; Lil Wayne; a package of quality hip-hop.
These are the names of rappers who are the best of all times. While they all come from diverse backgrounds, they all started from ground zero. They all had one thing in common – dreams. These individuals stepped into the industry with hopes to find success; thanks to their passion, determination, patience, and perseverance, they were able to achieve that.
It is true when people say "talent comes in all sizes, shapes, and packages," and Magic Trikk is the perfect example. Started with a dream to become a top rapper, this 17-year-old high schooler is set to make a name in the world of rap music. He has been working on his craft since the early years under the guidance of his father, John Spalding, the CEO of Nulook Records.
Just like all other people in the world, Jordan Spalding, who the rap-music fans know as Magic Trikk, dared to dream. His passion for music and his determination to succeed helped him release his first EP, "Laugh at Me Now," in February. The young and passionate dreamer did not stop here; he stepped into the industry with an aim to make it big, which led him to the release of his debut album "Bipolar Emotions." The album is set to be released in the fall of this year, which will be a milestone in his career, making him one of the youngest artists in the history of rap music.
Drawing Inspiration from the World
People from every corner of the world dream. They all have passions, and they all wish to turn their passions into a full-fledged career. Perhaps, not surprisingly, not everyone is able to do that. It takes much more than just talent and skills to turn a dream into a reality. One needs to have faith in their capabilities, they need to believe in their dreams, and they need to have motivation. These elements work together to help one fulfill their life goals and live their dreams.
Jordan Spalding, an African-American, was born in the house of John Spalding and Janelle Spalding on May 28th, 2003, in Bowie, a city in Maryland. Little did John and Janelle that they were bringing a boy, full of passion in this world.
Jordan was always fond of music, specifically rap music, and adding to his fondness was his father. The young boy grew up listening to top-of-the-line rappers. Their exceptional tracks attracted him towards rap music as he could feel a connection with it. Being around music since the beginning instilled in him a passion, and listening to Lil Tjay, A Boogie wit da Hoodie, Juice Wrld, Lil Baby, and NBA Youngboy inspired him to a point where he decided to step up and turn his dream into a reality.
As his father is the CEO of Nulook Records, much of Jordan's childhood was spent around rappers. He could see a spark in their personalities, and he was sure that this is what he wanted to do. it laid the ground for his first EP comprising of eight songs and took up a moniker, "Magic Trikk." The EP, titled "Laugh at Me Now," was given this name because Magic Trikk was making the world know of his existence.
Magic Trikk is just 17 years old and currently enrolled in Duval High School, completing his high school education. At such a young age, the boy has already released his EP that has acquired more than 50,000 views. Not only this, his debut album, "Bipolar Emotions," is all set to be released in the fall of this year with not more than fifteen tracks. He currently serves as the president of Nulook Records; he has been on backstage with Tee Grizzley, Chris Brown, NF, Juice Wrld, Jeezy, Polo Frost, and several others.
In addition to this, the young rapper has traveled on tour buses with some of the best rappers, which has helped him improve his craft. While being a high school student, he has achieved the things that many music artists only dream about achieving. His soundtracks are an indication that Magic Trikk has been born to rule the rap industry!
Party Comedy Movies that are an absolute must-watch!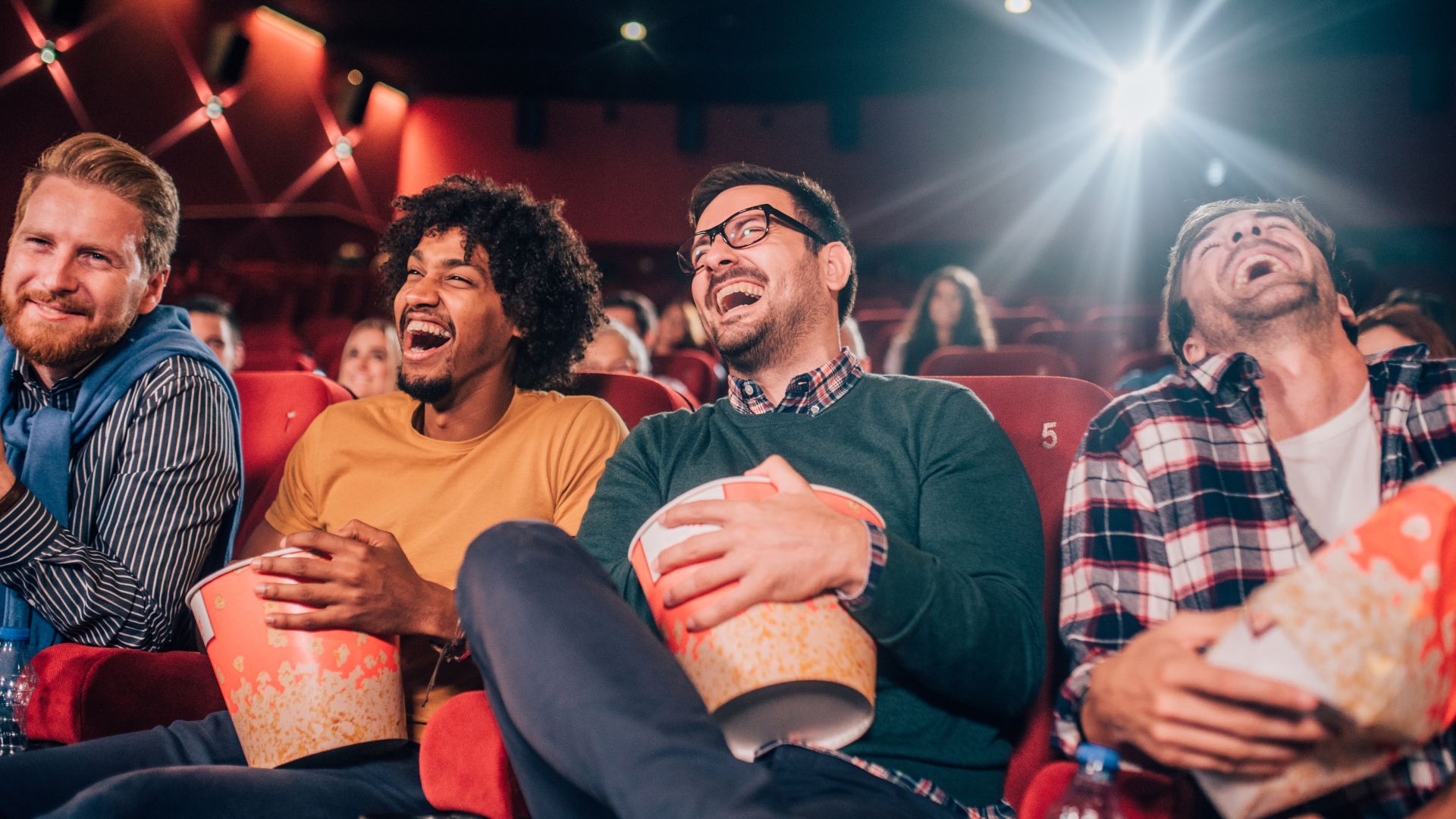 If you can't spend a weekend partying, why not dive into some movies that are centred around partying. Even better when humour is involved. Stay tuned as we jump into some party comedy movies that are not the ones to miss!  
The Hangover 
On a list revolving around party comedy movies, it's only right that we begin with the original movie of one of the most popular movie franchises we have seen to date. The first Hangover movie was the origin of The Hangover's success as it followed the storyline of four friends embarking on a trip to Sin City for Doug's bachelor party. However, when events take a turn for the worst and Doug appears to be missing, it's up to his brother-in-law, Alan, and two best friends Phil and Stu to find him. But, when retracing their steps, they are shocked at the events that unfolded the night before the disappearance! 
Neighbors 
When Mac and Kelly begin their life as new parents to their daughter Stella, they slowly convert to their new lifestyle and ditch their old partying habits. However, to throw a spanner in the works, they are greeted by new neighbours next door, which…also happens to be a college fraternity, and we all know what comes along with that! Partying, partying, and more partying. In an attempt to compromise and hopefully keep the large group of boys on their side, Mac and Kelly prove that they are cool parents. However, it's not long before the fraternity, which consists of Zac Efron and Dave Franco, begins to bend the rules causing a feud between the two parties. Highly entertaining and hilarious, this film is a must-watch!  
21 Jump Street 
When high school students, Jenko and Schmitt reunite after high school as members of the Police Academy, the pair are assigned a high school scheme to infiltrate the setting and find the origination of a new street drug on the scene. Becoming students to carry out the task, the duo, played hilariously by Jonah Hill and Channing Tatum, begin to start high school life again, and surprisingly, take completely alternative routes from their previous high school experience. Making friendships, building relationships, and partying with their fellow students along the way, there is never a dull moment in this fast-paced, action-packed comedy. Check it out today! 
Superbad 
Revolving entirely around the partying and alcohol scene, Superbad is one film that will always keep us laughing endlessly. Oh, and we think that may be something to do with the cast that includes Jonah Hill, Seth Rogen, Christopher Mintz-Plasse, Michael Cera, and Emma Stone, as well as many others! Hill and Cera star as two best friends, Seth and Evan who cause carnage at a typical high school house party. With cops who disobey the rules, drunk antics and a fake ID with the name "McLovin", this 2007 masterpiece is timeless. 
American Pie 
American Pie is certainly not a party comedy movie that will be loved by all. With crude and inappropriate scenes, this movie is nonetheless comedy gold. When a group of five divergent high school friends all attempt to lose their innocence before one another, the competition begins to get serious. With the senior prom as their task deadline date, each of them goes through severe embarrassment and public humiliation to complete the task at hand. Oh, and you don't even want to know where the name of the film originated from! Check out this fun, party-orientated film today, the cast will certainly not let you down that's for sure! 
We Are Your Friends 
Not only does this film have a hit playlist to go alongside the party comedy movie setting, but it also displays the struggles of being a beginner in the music industry. When Cole, a young college dropout, played by Zac Efron, makes his big break with DJ, James Reed, he finally gets somewhere with his career. However, after a few bust-ups including an intimate moment with Reed's girlfriend, played by Emily Ratajkowski, he returns to normality and his three best friends. To his surprise, they are all attempting to move on with their lives outside of the party lifestyle. Don't fret, the film does have a positive ending! 
Project X 
It would only be acceptable to end the list with one of the wildest on-screen parties we have ever seen, the famous, Project X. When high school friends, Thomas, Costa, and J.B plan to throw a party for Thomas' 17th birthday, they worry that the party will be a flop due to their unpopularity. However, it is, in fact, the complete opposite, and one of the craziest parties ever. Picture this, a flash Mercedes in a pool, surrounding trees and homes on fire, and someone in the oven, shall we say anymore? For a more intense watch, make sure to check out this film on a flat-screen, wall-mounted TV. You may even feel like you are there! Click here for TV wall mounting services.