Magic Trikk, a High-Schooler, About to Rock the Rap-World with His Debut Album, "Bipolar Emotions"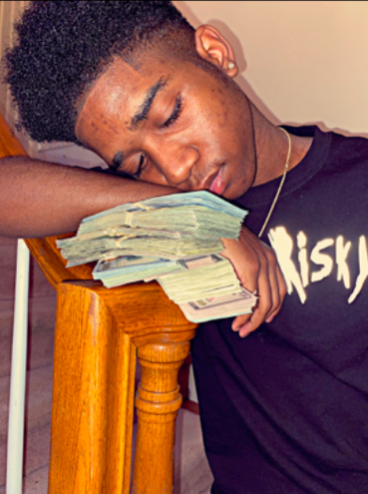 Notorious B.I.G., the greatest rapper of all times; Jay Z, the epitome of exceptional wordplay; Eminem, a legend who turned shock rap into mainstream music; Rakim, the dividing line between old school and new school; Lauryn Hill, delivering versatility at its best; Lil Wayne; a package of quality hip-hop.
These are the names of rappers who are the best of all times. While they all come from diverse backgrounds, they all started from ground zero. They all had one thing in common – dreams. These individuals stepped into the industry with hopes to find success; thanks to their passion, determination, patience, and perseverance, they were able to achieve that.
It is true when people say "talent comes in all sizes, shapes, and packages," and Magic Trikk is the perfect example. Started with a dream to become a top rapper, this 17-year-old high schooler is set to make a name in the world of rap music. He has been working on his craft since the early years under the guidance of his father, John Spalding, the CEO of Nulook Records.
Just like all other people in the world, Jordan Spalding, who the rap-music fans know as Magic Trikk, dared to dream. His passion for music and his determination to succeed helped him release his first EP, "Laugh at Me Now," in February. The young and passionate dreamer did not stop here; he stepped into the industry with an aim to make it big, which led him to the release of his debut album "Bipolar Emotions." The album is set to be released in the fall of this year, which will be a milestone in his career, making him one of the youngest artists in the history of rap music.
Drawing Inspiration from the World
People from every corner of the world dream. They all have passions, and they all wish to turn their passions into a full-fledged career. Perhaps, not surprisingly, not everyone is able to do that. It takes much more than just talent and skills to turn a dream into a reality. One needs to have faith in their capabilities, they need to believe in their dreams, and they need to have motivation. These elements work together to help one fulfill their life goals and live their dreams.
Jordan Spalding, an African-American, was born in the house of John Spalding and Janelle Spalding on May 28th, 2003, in Bowie, a city in Maryland. Little did John and Janelle that they were bringing a boy, full of passion in this world.
Jordan was always fond of music, specifically rap music, and adding to his fondness was his father. The young boy grew up listening to top-of-the-line rappers. Their exceptional tracks attracted him towards rap music as he could feel a connection with it. Being around music since the beginning instilled in him a passion, and listening to Lil Tjay, A Boogie wit da Hoodie, Juice Wrld, Lil Baby, and NBA Youngboy inspired him to a point where he decided to step up and turn his dream into a reality.
As his father is the CEO of Nulook Records, much of Jordan's childhood was spent around rappers. He could see a spark in their personalities, and he was sure that this is what he wanted to do. it laid the ground for his first EP comprising of eight songs and took up a moniker, "Magic Trikk." The EP, titled "Laugh at Me Now," was given this name because Magic Trikk was making the world know of his existence.
Magic Trikk is just 17 years old and currently enrolled in Duval High School, completing his high school education. At such a young age, the boy has already released his EP that has acquired more than 50,000 views. Not only this, his debut album, "Bipolar Emotions," is all set to be released in the fall of this year with not more than fifteen tracks. He currently serves as the president of Nulook Records; he has been on backstage with Tee Grizzley, Chris Brown, NF, Juice Wrld, Jeezy, Polo Frost, and several others.
In addition to this, the young rapper has traveled on tour buses with some of the best rappers, which has helped him improve his craft. While being a high school student, he has achieved the things that many music artists only dream about achieving. His soundtracks are an indication that Magic Trikk has been born to rule the rap industry!
Discovering The Influence of Jazz and Soul in Hip-Hop Sampling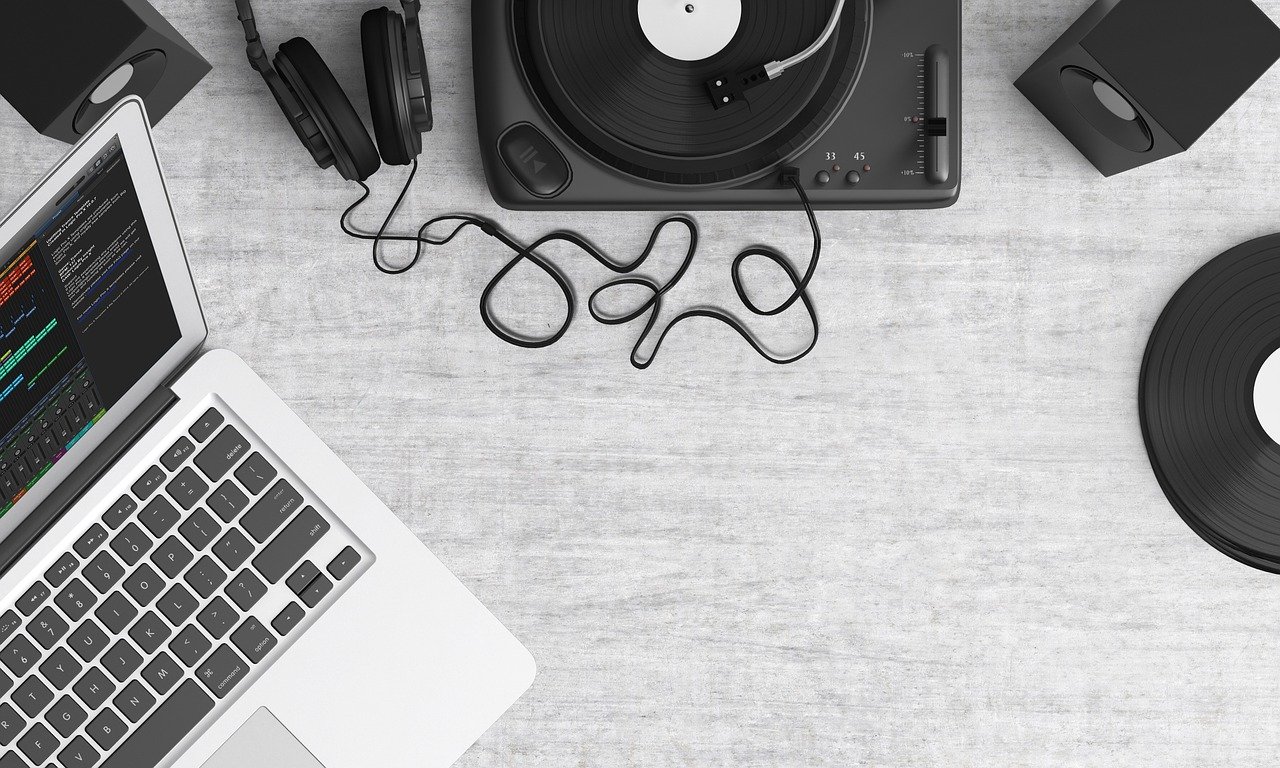 Hip-hop music has taken over the world since its ascension from the streets of the Bronx in New York City. Characterized by its unique blend of poetry, rhythm, and beats, hip-hop has produced some of the world's most iconic musicians and songs. One of the hallmarks of hip-hop music is its creative sampling techniques, which involves using snippets of music from old records to recreate new sounds. But where do these samples come from? And what has been the major influence behind hip-hop sampling?
The answer is jazz and soul music. In this blog post, we'll put jazz and soul music under the microscope as expert Benjy Grinberg explores how these genres have influenced hip-hop sampling.
Jazz Music Influence On Hip-Hop Sampling
Jazz music was a major inspiration behind the early days of hip-hop music. Jazz music was all about improvisation and freestyling, which is very much in the DNA of hip-hop. In the early days of hip-hop, DJs often looped beats from jazz records to create breakbeats, which became the building blocks of early hip-hop music. One of the most sampled jazz artists in hip-hop is none other than the legendary saxophonist John Coltrane. Coltrane's music has been sampled in countless hip-hop songs, and his influence can be felt in the music of many hip-hop icons, including Wu-Tang Clan, Nas, and Kendrick Lamar.
Soul Music Influence On Hip-Hop Sampling
Soul music, on the other hand, was all about emotion and expression. The raw, unfiltered passion of soul music was aptly captured in the sampling techniques of early hip-hop producers. One of the most sampled soul artists in hip-hop is James Brown. Brown's unique blend of funk, soul, rhythm, and blues has been sampled in countless hip-hop tracks. Brown's "Funky Drummer" has become one of the most iconic samples in hip-hop and has been used by everyone from Public Enemy and Run-DMC to Dr. Dre and Kanye West.
Jazz And Soul Music As A Source Of Inspiration For Hip-Hop Sampling
As hip-hop music evolved, so did its sampling techniques. Producers and artists began to look beyond just using samples to create beats but also as a source of inspiration for their lyrics and melodies. Jazz and soul music became fertile ground for this kind of experimentation. Artists like A Tribe Called Quest, De La Soul, and The Roots infused jazz and soul samples into their music, not just for the danceable beats but also to add depth and richness to their lyrics and melodies.
Other Examples Of Jazz And Soul Sampling
Hip-hop's rich history is peppered with countless examples of jazz and soul samples. Some of the most iconic tracks in the genre owe their existence to these tried-and-true sources. One example of hip-hop greatly influenced by these genres is "N.Y. State of Mind" by Nas. The track samples Joe Chambers' "Mind Rain," featuring a haunting and soulful beat with Nas's gritty and introspective lyrics. Another iconic track that has sampled jazz is "Electric Relaxation" by A Tribe Called Quest. The track heavily samples Ronnie Foster's "Mystic Brew," creating a hypnotic and smooth rhythm that complements Q-Tip and Phife Dawg's playful yet insightful lyrics. These songs and many more showcase the versatility and creative genius of hip-hop producers who have skillfully incorporated jazz and soul samples to create a new wave of music.
Final Thoughts
In conclusion, jazz and soul music have significantly influenced hip-hop music. Jazz represents the improvisational spirit and freestyling DNA that runs through hip-hop music, while soul represents the raw, unfiltered emotions that hip-hop music embodies. Jazz and soul music have been sampled and used as inspiration by countless hip-hop producers and artists, and their influence can be felt in the music of some of hip-hop's most iconic names, from Wu-Tang Clan, Nas, and Kendrick Lamar to Public Enemy, Run-DMC, Dr. Dre, and Kanye West. According to Benjy Grinberg, without jazz and soul music, hip-hop music would not be what it is today – a global phenomenon that has influenced not just music but also fashion, art, and culture.