Matteo Pittaluga reveals the 3 top strategies that will make your E-commerce blast with sales in 2021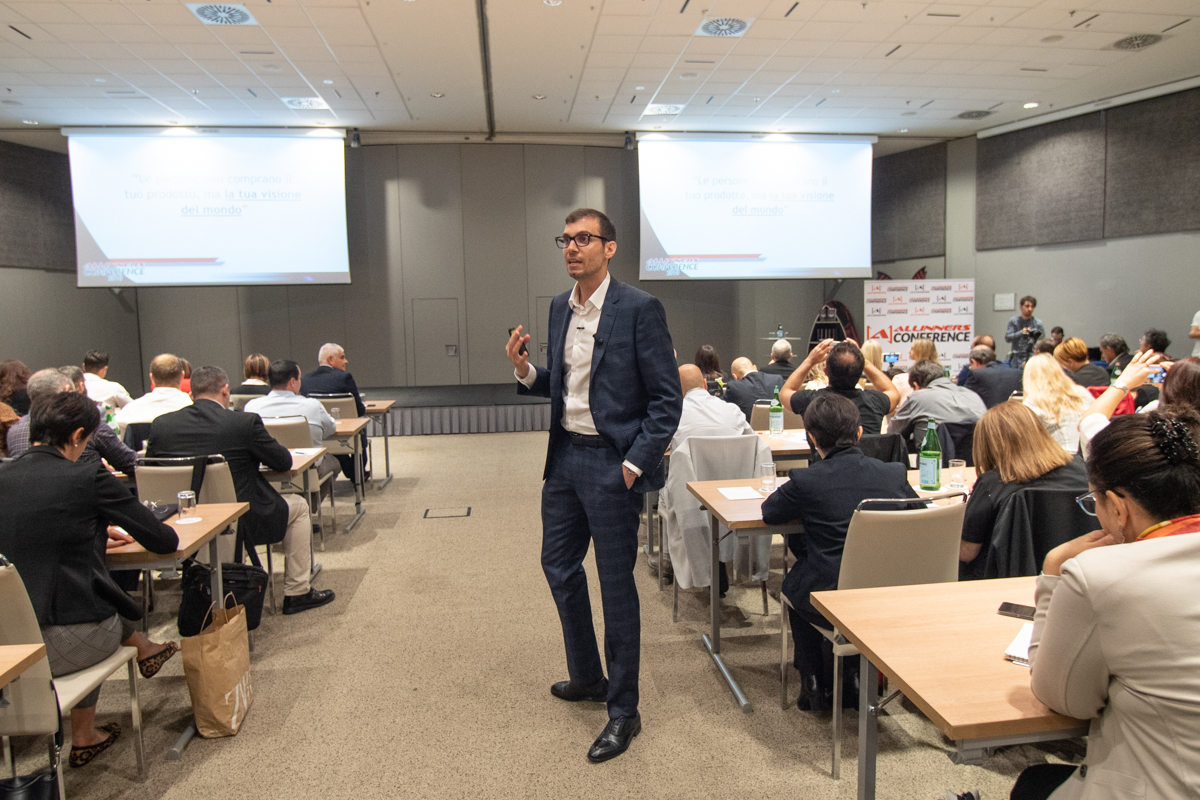 In this interview Matteo Pittaluga, digital marketing expert and teacher, shares his best strategies that will help your E-commerce get more customers with social media marketing
In the past four years he trained over 30.000 students and has been invited to teach for international universities and business schools such as Marconi International University of Miami and MIA Digital University of Barcelona, today Matteo Pittaluga will share his thoughts on the future of E-commerce and the best ways increase sales for your any website.
Matteo, you built many Ecom websites in the past few years in different niches such as events, fitness and education… what do you think is the most important ingredient for a website in order to generate sales?
Without any doubt it's WEB TRAFFIC. In my opinion any E-commerce website should have a minimum of 200 unique visitors each day in order to generate sales on a daily basis so this is the first thing we need to have in mind when starting something new. The way to drive lot of traffic is very simple: invest between 20$ and 50$ a day on a super-targeted ad on social media and that should be enough to bring a lot of visitors.
So pay advertising is the key here right?
Absolutely, and targeting is the next thing. If you want to sell products on your E-commerce not only you have to focus on brining a lot of visitors but they have to be TARGETED VISITORS, meaning they have to prove some sort of interest on their social media accounts for the products or services you want to sell. The magic of pay advertising is this: you can choose to show your ads only to a specific audience and therefore maximize your budget and results.
This was very clear, and then what happens as soon as a visitor hits your website?
In 90% of the cases a visitor will leave in about 5-10 seconds for many reasons: they don't like the first content they see, the website doesn't look professional or trustworthy or in other cases they simply get lost and can't find what they are looking for. They key strategy here is to keep in mind visitors  do not know anything about our brand so they need to be guided in every single step.
A  good Ecom website should have a top banner with the best-selling offer or the hottest product displayed and right after that a selection of all the different categories so the user can immediately find what they are looking for.
It looks like clarity is essential at this point…
Clarity is everything because a confused mind will never make a buying decision, we paid a lot of money to drive visitors to our website and now our goal is to convert those visitors into sales! Another very important element in my opinion is the correct use of both text and images in a 50% – 50% ratio.
Very often I see websites with amazing content but they lack of images and vides, or sometimes I see the opposite with websites that have great design but no information at all. Keep in mind the 50/50 rule and your website will be good, also don't forget the quality of images and videos is essential to create trust and show professionalism.
Give use one last tip or strategy Matteo… What else do we need to improve the sales for an E-commerce?
You need to use RETARGETING… a lot of retargeting ads! For those who are not familiar with retargeting it basically means to show ads all over the internet to people who already visited your website but didn't make a buying decision.
Retargeting both on Facebook and Google's networks so far has proven to be the best online strategy to bring sales up by 50% or more.
So yes, the ultimate system to increase sales for your E-commerce is the use of pay ads, a high-converting home page and retargeting all over the internet. I also recommend to have a sales team always ready to reply to potential customers in real time with a live chat or WhatsApp/phone number on the website as the presence of live support can make the difference between making or losing a sale.
Thank you Matteo, you have been extremely clear with your answers and you've been sharing a lot of practical tips and experience in this interview, we really appreciate your work and wish you all the best for your career and future projects.
Outsourcing Front-End Development Services: Insider's Guide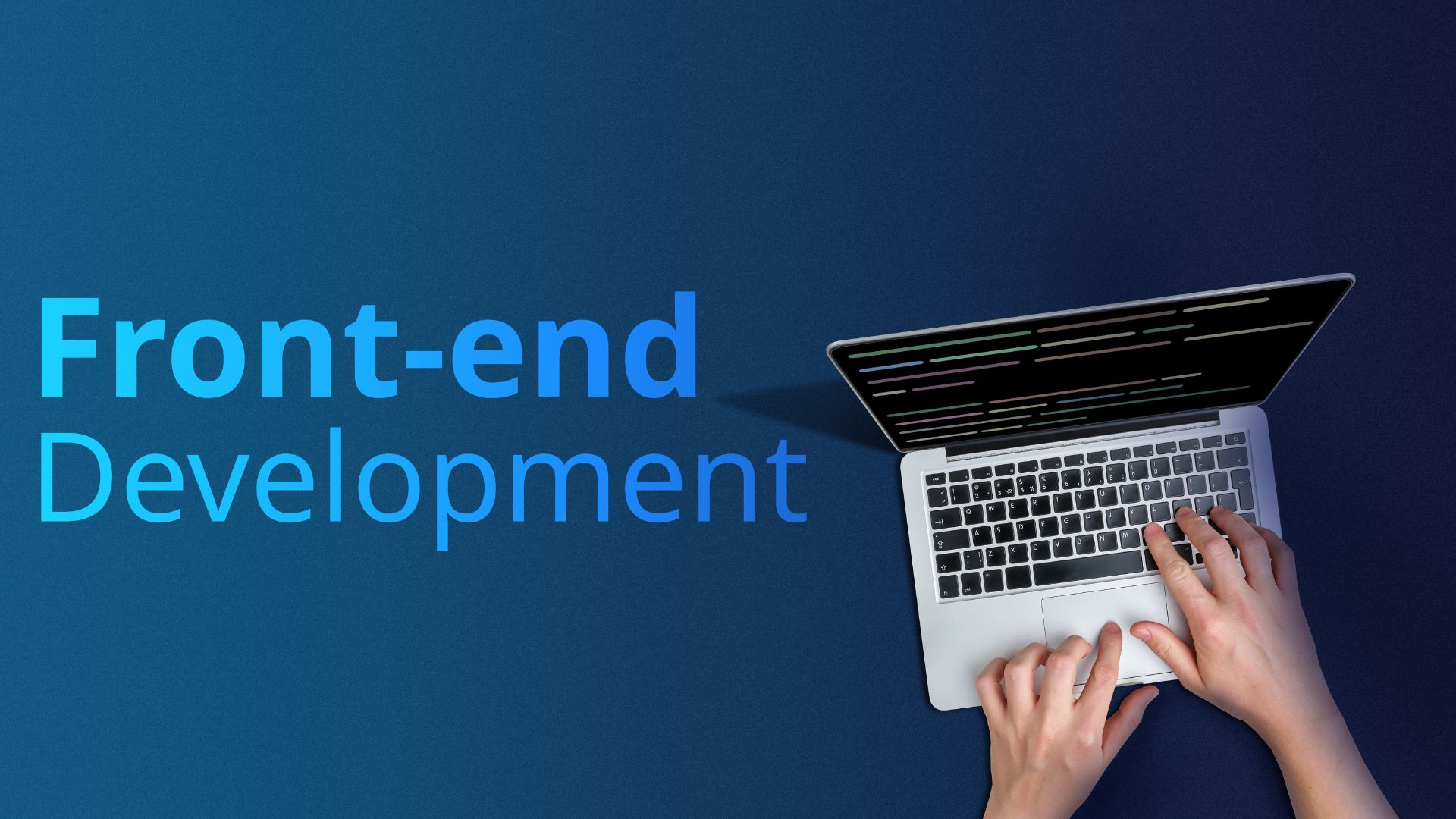 Outsourcing front-end development services has become increasingly popular in recent years as companies look to access specialized skills and expertise, and save on labor costs. According to the Global Outsourcing Survey made by Deloitte, the top reasons for outsourcing front-end development are to access specialized skills (57%), cost savings (50%), and to free up internal resources (49%).
This article will cover some frequently asked questions (FAQs) in a Q&A way to help you make an informed decision when considering outsourcing front-end development services. We'll address concerns such as how to find the right vendor, how to communicate effectively, and how to manage the project to ensure success. By the end of this article, you'll have a better understanding of the considerations and best practices for outsourcing front-end development services.
What is front-end development?
Front-end development, or client-side development, refers to designing and implementing a website's or application's user interface (UI). It involves creating the layout, visual design, and interactive features that users interact with when they visit a website or use an app.
Front-end developers use a variety of programming languages and technologies to build the UI, including HTML, CSS, and JavaScript. They also need to have a strong understanding of user experience (UX) design principles and be able to create visually appealing and intuitive interfaces that meet the needs of the target audience.
Front-end development plays a crucial role in the user experience of a website or application, and it's an essential part of any digital product. The work of a front-end developer often intersects with that of a UX designer and a back-end developer.
Why should I consider outsourcing front-end development services?
As mentioned in the intro, there are several reasons why outsourcing front-end development services may be an excellent option for your company. One of the main reasons is cost savings. Outsourcing is often more cost-effective than hiring in-house developers, especially if you only need front-end development services for a specific project. 
Also, a company can benefit from a vendor's specialized skills and experience and the ability to scale its development resources as needed. This can be especially useful for companies with fluctuating project demands or in need to quickly ramp up or down their development efforts.  
In addition, outsourcing front-end development can allow a company to focus on its core competencies and improve the overall quality of the product, as well as save time by delegating the development work to a vendor. 
How do I find the right front-end development company to work with?
Finding the right front-end development company to work with is crucial for a successful project. Start by defining your project goals, timelines, and budget, and research potential vendors with experience in the technologies and frameworks relevant to your project. 
Review the company's portfolio and case studies to get a sense of their past work and the types of projects they have experience with. Glassdoor, Trustpilot, LinkedIn, GoodFirms or Clutch are some platforms to do this. Consider the company's culture and values. You can also request references and speak with past clients to get an idea of the company's track record and how well they handle challenges like yours. 
What should I consider when choosing a front-end development company?
There are several factors to consider when choosing a front-end development company. Technical skills and experience are crucial, as the company will be responsible for building and implementing the UI of your website or application. Check if the company has experience with the technologies and frameworks you need for your project.
Effective communication and collaboration are also essential. Verify that the vendor has a track record of working well with clients and can effectively communicate and collaborate with your team. Cultural fit is also important, as you will be working closely with the vendor for the duration of the project. It's a good idea to have a face-to-face or video call meeting to get a sense of the company's culture and see if it aligns with your own.
Finally, consider the company's pricing and business model. Make sure the company is transparent about its rates and fees and that they align with your budget. Also, consider whether the company offers flexible pricing options or packages that may be more suitable for your needs.
Once you've narrowed down your options, it's a good idea to request proposals from a few different vendors. This will allow you to compare and contrast their approaches and determine the best fit for your project. 
Bringing it all together
In summary, outsourcing front-end development services can be an easy, cost-effective, and efficient way to access specialized skills and expertise. By carefully considering factors such as technical skills, communication and collaboration abilities, cultural fit, pricing, and business model, you can find the right vendor to meet your needs and achieve success with your project.