Medium Hairstyles and Haircuts for Total Style Transformation
Medium hairstyles and haircuts are always trendy because of one thing-they can be rocked by all women regardless of their status or profession. Whether you are a college girl, a homekeeper, or a business lady, you will always find something suitable for you. Also, medium length hair looks great on almost all face shapes, and there are many styles you can choose from as well.
Besides, you will have a specific style for any occasion that will give you the beauty you need to rock the event. Whether you opt to curl, straighten, or wave your hair, you will surely look gorgeous. To make the work of selecting the best styles for you, we have compiled the best medium hairstyles and haircuts that we are sure will win your heart. Take a look.
1. Wavy Medium Haircut
This is an entirely natural and prevalent hairstyle. This haircut everyday looks for college girls, especially attending parties, though it can be worn anywhere. You can create any look using this style, or maintain it open as you wish. From creating braids and buns to coffing ponytails, mid-length hair always comes to aid regardless of what you want to achieve with your hair.
In addition, the maintenance of this hairstyle is quite effortless. In addition, you can use different beauty products to enhance lustre and shine.
2. Sleek Mid-Hairstyle
Medium hairstyles were very prominent in the early days, but they have come back, and now it is a new trend that every lady seems to like. This style was usually rocked by college girls for school, but nowadays it is rocked by professionals in the office and different occasions, see more on Pinterest.
However, various changes have been done on this haircut. For instance, the length is longer now than it used to be. The hairstyle also incorporates some spikes on the forehead that gives an impression of youthfulness.
3. Medium Length Style and Shift Bangs
This is quite an everyday medium hairstyles among girls with silky and straight locks. It incorporates varying bangs and layers of locks that offer it a voluminous appeal. If you need to try varying looks on your hair medium length hair, you can use different shades, curls and you may also add layers in this mix.
4. Shaggy Curly Haircut for Mid-Length Hair
Natural curly hairstyles are very trendy looks in western countries and Asian countries such as India. In fact, most people like relaxed curls on Indian attire. It looks great on almost all face shapes, including broad and round face shapes. You can increase the intensity of the curls by the use of a curler. However, don't comb your tresses as this might destroy the curls.
5. Thick Bangs for Medium Hairstyle
Medium hairstyles are the best styles to opt for if you have thick hair with coarse texture. In particular, this haircut will suit your needs. The thick bangs play an essential role in this hairstyle. You don't need blow-dryer or curler here since you can create braids or tested looks with ease. It is one of the most liked styles in the corporate world, but that doesn't mean you cannot rock it on casual occasions. You may also choose to incorporate layers in your style.
6. Curly Hairstyle
These are medium hairstyles for curly hair. As a rule of thumb, curly haircuts appear elegant on you if you have a hair length that is not too short nor too long. Opt for professional curling or use a curling iron. Relaxed curls can transform a simple haircut into a party style.
7. Back Combed Curls
This is among the trendiest and simple hairdos for classy women. If you are looking for a decent and beautiful haircut, you can opt for these backcombed curls look. Backcombing your hair makes it hard for people to see the thinness of the hair at the crown. It is a suitable haircut for mature women.
8. Shaggy Medium Hairstyle
This is yet another mid-length haircut that has taken the hair industry by surprise. The haircut incorporates feathered tips and cute side bangs. You can rock this haircut for almost all events. It can be matched with a party dress or your ripped jeans. It is a great look for ladies with shiny hair.
Samuel Leeds Buys Shares In Property Tribes; Says He Wants To Make It Better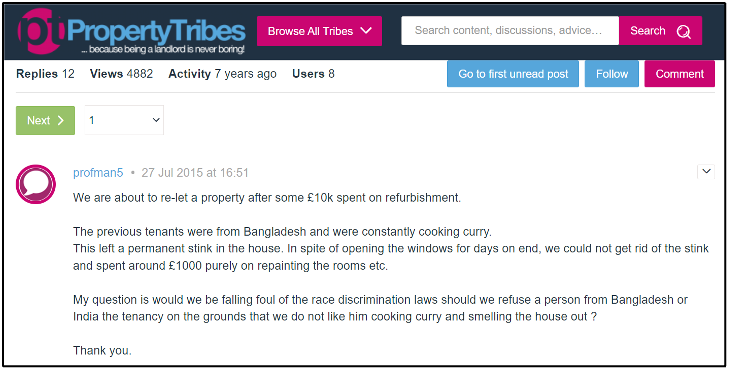 People in UK property circles may be familiar with the very public dispute between former MTV presenter, property investor, and community manager of the company Property Tribes, Vanessa Warwick, & property investment trainer and owner of the company 'Property Investors', Samuel Leeds; as Leeds has accused Warwick of assisting with racism and discrimination against ethnic minority tenants. In recent news, Samuel Leeds was reported to have bought a 35% share of the company Property Tribes, making him officially now a person of significant control at Property Tribes.
Warwick established Property Tribes to accumulate wisdom from various property owners and landlords to create a place of guidance for people in the industry to do business better. According to the company,
"We wanted to create a free use, safe, and agenda-free place for landlords to get information from a "hive mind", not a singularity, so that they could learn and grow their property business."

However, in one of his recent videos, Samuel Leeds pointed out blatant support of racism in some of the advice coming from Warwick herself. As one of the landlords asks on the forum – if they would be implicated by the race discrimination laws in the UK for refusing tenancy to Bangladeshi families as the landlord is not fond of the smell of their staple food, curry; Vanessa Warwick herself is seen advising against mentioning the reason for said refusal, thus averting the legal repercussions altogether.
In the video, Leeds points out several more situations where Warwick has behaved in a racist manner. In fact, she has become a new advisor on the panel of the UK's Property Redress Scheme and has been under criticism in their forum as well for supporting discrimination against ethnic minorities.
Warwick also expressed strong disapproval of Leeds as a property trainer citing the reason that his students came from the "vulnerable" demographic. Leeds called out the racist mindset in this reasoning, as in reality, his students predominantly come from ethnic minorities and don't fall in the "vulnerable" category. He began drawing attention to the issue over his YouTube channel and his website, and ended up facing severe disparagement from Warwick and her followers. Leeds finally sued Warwick for defamation and she brought a counter lawsuit for six-figure damages.
In an attempt to put an end to the battle once and for all, Samuel Leeds reports to have bought a share, 35% to be exact, of the company, Property Tribes. Even though he is only a minority shareholder and will have limited control, Leeds believes he can make a difference in "cleaning up the company" and reduce racism in the forum.
He jokingly adds,
"Because they trolled me, I wanted to at least get paid… Like Michael Jackson did to Eminem."
Leeds pledges that any money he makes off this transaction will be donated to charitable organisations that tackle racism and online bullying. In addition, Leeds will donate an extra £50,000 to organisations that fight hatred in the UK. With this move, he is determined to take a strong stand against all discriminations in the property sector or any other industry.