Meet Sasha Karabut & Fletcher Ladd, two self-made entrepreneurs making waves in the eCommerce world with Ecom Capital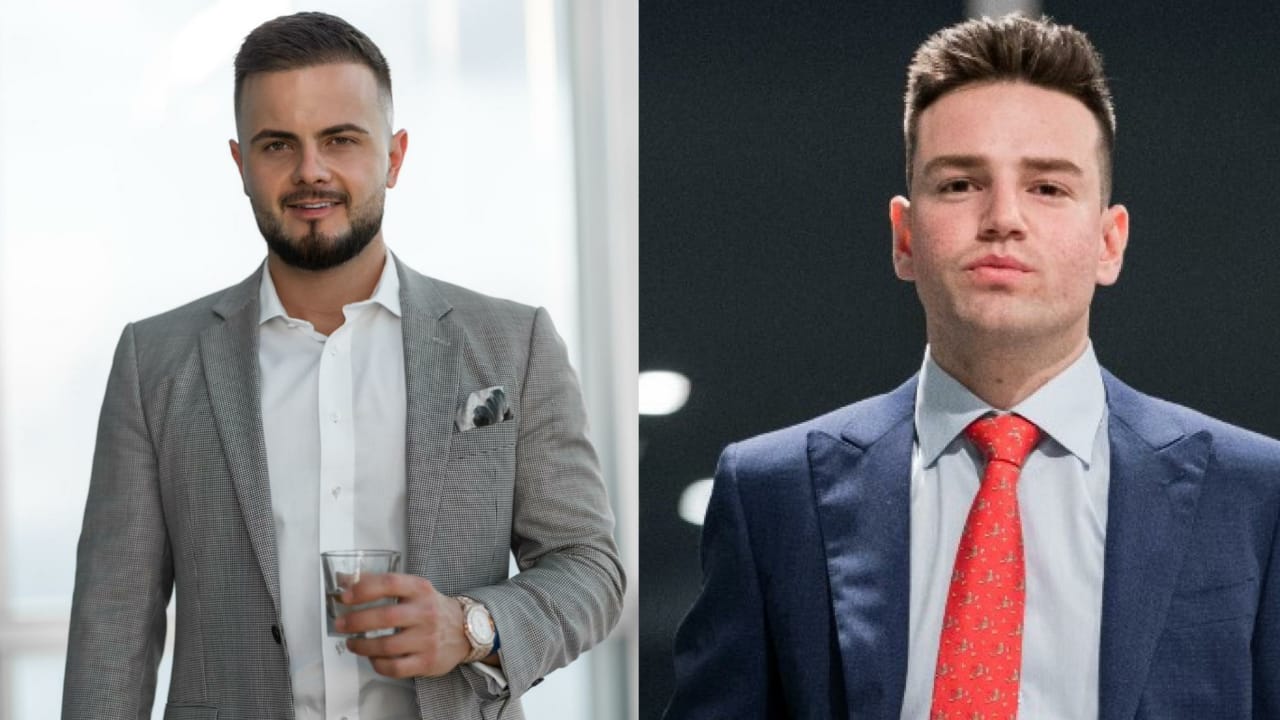 Together they own Ecom Capital, a business that is focused on helping people start, grow and invest in eCommerce businesses.
It is always surreal to learn about all those people who have shown what it really takes to make it big in the business world. Most have gone ahead and created a unique space for themselves by offering something 'different' in their industries. The world of eCommerce has been one which has been on the rise. Two names that have been making a lot of buzz in the eCommerce space are Sasha Karabut and Fletcher Ladd. They have built Ecom Capital, a business that aims to change people's lives by helping them start and grow their own eCommerce businesses.
Sasha Karabut was raised in a small country town of Laidley QLD and belonged to an immigrant family with a very humble background. Falling into the wrong crowd had made the youngster even homeless and saw many other struggles. However, with the 'nothing to lose mentality', he kept moving and dived into a completely foreign industry with no experience or knowledge with a 'do or die' approach that turned his first business (an automotive repair business) into a 7 figure venture within 18 months. Since then, Sasha built his coaching and mentoring business to over 7 figures and now, more recently, with the technical genius of Fletcher Ladd, co-founded Ecom Capital which builds, develops and invests in eCommerce businesses internationally.
On the other hand, Fletcher Ladd is a 21-year-old entrepreneur who hails from the Gold Coast in Australia. With Ecom Capital, both the young entrepreneurs decided to change people's lives with their businesses, which help people start, grow & invest in eCommerce businesses. They are a full-service, global leading eCommerce firm helping people start successful e-commerce stores in 90 days and in addition, help investors add profitable stores to their portfolio and also grow their own exclusive network of subsidiaries.
Ecom Capital is the synergy of talents and energy of both these skilled beings that lead a team nationally and internationally, hiring and recruiting people, bringing out the best in people in the team to achieve maximum performance for their clients overall. Talking about when did they find the right idea and how did they capitalize on it, Sasha says he understood early the infinite scale of the landscape and the ability to reach all types of people any time of the day, independent of locality or time zone with eCommerce. Also, because of the pandemic, Sasha and Fletcher both knew that people would be looking to start businesses online. For them, everything lined up, the years of experience in other businesses, coaching and leadership of people and teams and above all else, fast action based on an idea.
Ask them what is unique about Ecom Capital, and both the founders explain that creating a model that allows clients to be supported, they created a hands on learning and support system that has the critical steps covered in such detail so that the client has all the tools as well as the support required to succeed. Fletcher adds that the main three divisions at Ecom Capital, Start, Grow & Invest, all follow the same structure of support and mentorship. We recognised early that training and development is an ongoing process, and investing in our clients and our staff to deliver the best is one of the best investments we have ever made. On the start side, they help people start eCommerce stores by building a store for them and coaching them to sales within 90 days. On the grow side they work with businesses that are generating 30,000 P/M in sales. Finally they help accredited investors in existing eCommerce stores that have been running for a minimum of 2 years, or they show massive growth potential.
Ecom Capital is today one of the fastest-growing companies in Australia. It has grown from a team of 2 to over 100+ people in-house, with offshore talent from the likes of Walmart, Amazon, eBay, Nike, Apple & Shopify. To know more, visit the website, https://www.ecomcapital.com/ and follow Sasha and Fletcher on Instagram @sasha_karabut & @fletcherladd.
The Ultimate Guide to the Essential Social Skills in Business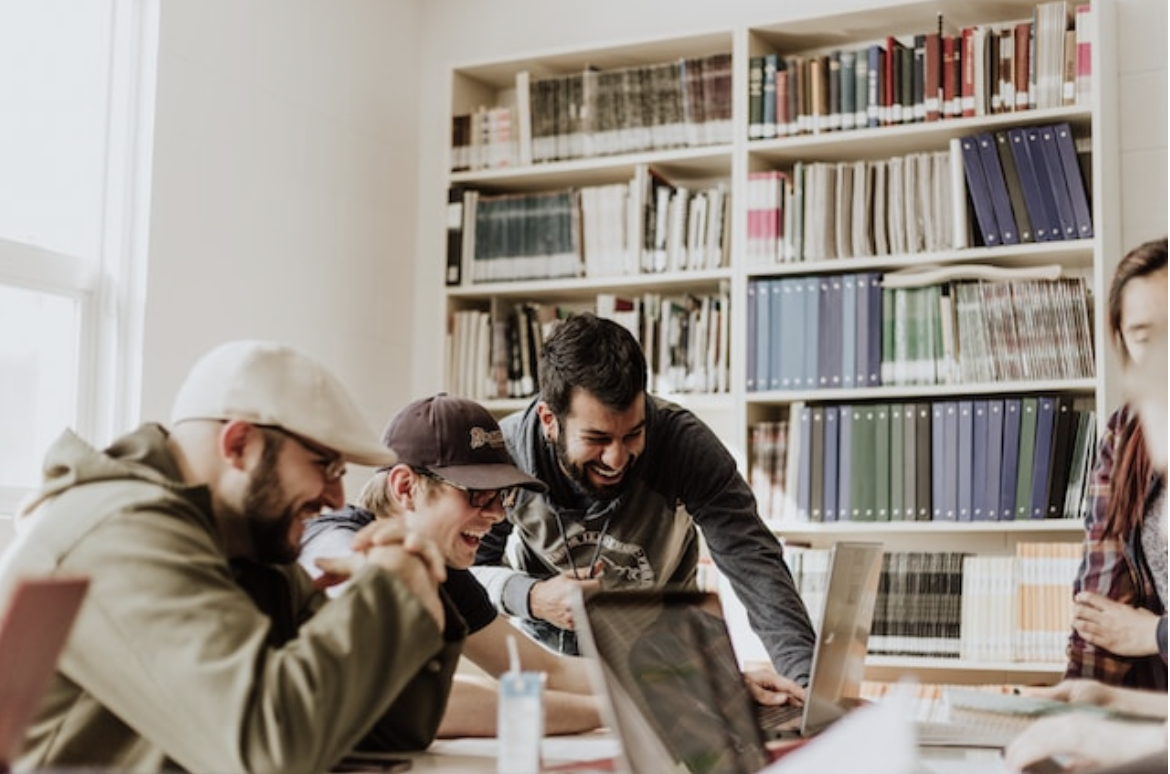 Effective communication and strong relationships are essential for success in the workplace. One factor that can greatly influence these qualities is emotional intelligence, often abbreviated as EQ. EQ refers to the ability to identify, understand, and manage one's own emotions, as well as the emotions of others. Research has shown that individuals with high levels of EQ are better equipped to handle stress, communicate effectively, and work collaboratively with others (Chamorro-Premuzic & Sanger, 2016).
Research has consistently shown that emotional intelligence (EQ) is an important predictor of job performance and success in the workplace. EQ is comprised of a set of skills that allow individuals to recognize, understand, and regulate their own emotions, as well as the emotions of others. In addition, individuals with high EQ are better able to communicate effectively, build relationships, and navigate complex social situations. As a result, they are often viewed as effective leaders and collaborators, and are more likely to achieve their personal and professional goals.
In fact, a number of studies have demonstrated the significant impact that EQ has on job performance and success. For example, one study of 85 upper-level managers found that those with higher EQ scores were rated as more effective leaders by their subordinates (Law, Wong, & Song, 2004). Another study of 151 employees found that those with higher EQ were more likely to be promoted within their organization over a five-year period (Carmeli, Brueller, & Dutton, 2009). These findings highlight the importance of EQ in the workplace and suggest that developing these skills can lead to significant benefits for both individuals and organizations.
According to a study conducted by TalentSmart, a leading provider of EQ assessments, EQ is responsible for 58% of success in all job types (Bradberry & Greaves, 2009). In contrast, IQ only accounts for about 4% of success in the workplace. This suggests that EQ is a crucial skill set for individuals in any professional field. Fortunately, EQ is a skill that can be developed and honed over time with practice and awareness.
There are several key components of EQ that are particularly important for success in the workplace. These include: 
Self-Regulation: This refers to your capacity to recognize and control your emotions. Sometimes treating them when they arise may be necessary. Understanding how to manage your anger is essential. However, it can also cover how to control the feelings you'll experience.
Self-Awareness: This implies recognizing and understanding your own feelings. Do noisy places make you nervous? Do other people talking over you make you angry? Knowing these truths about yourself shows that you are working on your self-awareness. Being conscious of yourself is necessary for this phase, which can be more complex than it sounds.
Socialization: This category focuses on your capacity to manage social interactions and direct relationships. It doesn't entail dominating others but knowing how to work with others to achieve your goals. This could entail presenting your ideas to coworkers, leading a team, or resolving a personal disagreement.
Motivation: Strong motivators include external forces like money, status, or suffering. Internal motivation, however, plays a significant role in Goleman's concept. By doing so, you demonstrate your ability to control your cause and initiate or continue initiatives of your own volition rather than in response to external demands.
Empathy: It's equally critical to be sensitive to others' feelings. This may entail learning to identify different emotional states in individuals — for example, can you tell the difference between someone at ease and someone anxious? — but it also requires comprehension of how other people may react to their current situation. Empathy is one of the essential traits in business and business leadership.
A thought leader in this space, Michael Ventura has built a career advising organizations on the importance of emotional intelligence in the workplace. In his book, Applied Empathy, Ventura highlights the value of empathy in business and provides strategies for developing and applying this skill set. With two decades of experience as a leader, facilitator, and educator, Ventura's work has made impact in with prestigious institutions such as Princeton University and the United Nations as well as corporate clients such as Google and Nike.
Through his work, Ventura advises leaders to focus on the development of EQ in order to help individuals improve their communication, collaboration, and leadership skills, ultimately leading to greater success in the workplace. Experts like Ventura continue to support the growing body of research on the value of EQ in business, and the evidence that organizations who invest in the EQ of their teams help to create a more empathetic and successful professional environment.
And it's worth noting that EQ isn't just important for individual success in the workplace, but also for overall organizational success. A study by the Center for Creative Leadership found that EQ was a better predictor of success than IQ or technical skills in the workplace, and that teams with higher levels of EQ tend to be more effective and productive (Boyatzis, Goleman, & Rhee, 1999). By cultivating a culture of empathy and emotional intelligence, organizations can improve their overall performance and create a more positive work environment for their employees.
In conclusion, emotional intelligence is a crucial component of success in the workplace, and individuals and organizations alike should prioritize the development of these skills. The ones that do not only develop a leading edge in their category, but also become a meaningful place to work for their teams. And in today's rapidly changing talent landscape, the retention of highly capable, emotionally intelligent leaders is one of the greatest keys to unlocking success.
References:
Boyatzis, R. E., Goleman, D., & Rhee, K. S. (1999). Clustering competence in emotional intelligence: Insights from the emotional competence inventory (ECI). In R. Bar-On & J. D. A. Parker (Eds.), Handbook of emotional intelligence (pp. 343-362). Jossey-Bass.
Bradberry, T., & Greaves, J. (2009). Emotional intelligence 2.0. TalentSmart.
Chamorro-Premuzic, T., & Sanger, M. N. (2016). Does employee happiness matter? Journal of Organizational Effectiveness: People and Performance, 3(2), 168-191.