Meet Sasha Karabut & Fletcher Ladd, two self-made entrepreneurs making waves in the eCommerce world with Ecom Capital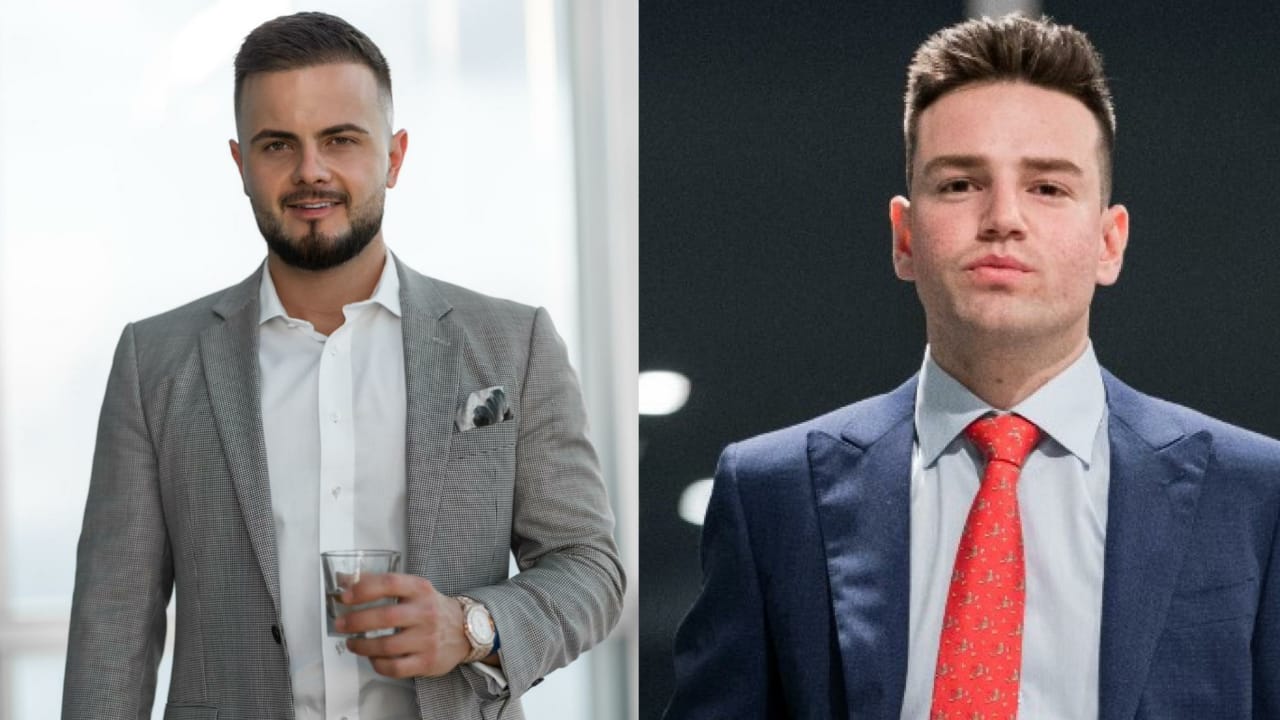 Together they own Ecom Capital, a business that is focused on helping people start, grow and invest in eCommerce businesses.
It is always surreal to learn about all those people who have shown what it really takes to make it big in the business world. Most have gone ahead and created a unique space for themselves by offering something 'different' in their industries. The world of eCommerce has been one which has been on the rise. Two names that have been making a lot of buzz in the eCommerce space are Sasha Karabut and Fletcher Ladd. They have built Ecom Capital, a business that aims to change people's lives by helping them start and grow their own eCommerce businesses.
Sasha Karabut was raised in a small country town of Laidley QLD and belonged to an immigrant family with a very humble background. Falling into the wrong crowd had made the youngster even homeless and saw many other struggles. However, with the 'nothing to lose mentality', he kept moving and dived into a completely foreign industry with no experience or knowledge with a 'do or die' approach that turned his first business (an automotive repair business) into a 7 figure venture within 18 months. Since then, Sasha built his coaching and mentoring business to over 7 figures and now, more recently, with the technical genius of Fletcher Ladd, co-founded Ecom Capital which builds, develops and invests in eCommerce businesses internationally.
On the other hand, Fletcher Ladd is a 21-year-old entrepreneur who hails from the Gold Coast in Australia. With Ecom Capital, both the young entrepreneurs decided to change people's lives with their businesses, which help people start, grow & invest in eCommerce businesses. They are a full-service, global leading eCommerce firm helping people start successful e-commerce stores in 90 days and in addition, help investors add profitable stores to their portfolio and also grow their own exclusive network of subsidiaries.
Ecom Capital is the synergy of talents and energy of both these skilled beings that lead a team nationally and internationally, hiring and recruiting people, bringing out the best in people in the team to achieve maximum performance for their clients overall. Talking about when did they find the right idea and how did they capitalize on it, Sasha says he understood early the infinite scale of the landscape and the ability to reach all types of people any time of the day, independent of locality or time zone with eCommerce. Also, because of the pandemic, Sasha and Fletcher both knew that people would be looking to start businesses online. For them, everything lined up, the years of experience in other businesses, coaching and leadership of people and teams and above all else, fast action based on an idea.
Ask them what is unique about Ecom Capital, and both the founders explain that creating a model that allows clients to be supported, they created a hands on learning and support system that has the critical steps covered in such detail so that the client has all the tools as well as the support required to succeed. Fletcher adds that the main three divisions at Ecom Capital, Start, Grow & Invest, all follow the same structure of support and mentorship. We recognised early that training and development is an ongoing process, and investing in our clients and our staff to deliver the best is one of the best investments we have ever made. On the start side, they help people start eCommerce stores by building a store for them and coaching them to sales within 90 days. On the grow side they work with businesses that are generating 30,000 P/M in sales. Finally they help accredited investors in existing eCommerce stores that have been running for a minimum of 2 years, or they show massive growth potential.
Ecom Capital is today one of the fastest-growing companies in Australia. It has grown from a team of 2 to over 100+ people in-house, with offshore talent from the likes of Walmart, Amazon, eBay, Nike, Apple & Shopify. To know more, visit the website, https://www.ecomcapital.com/ and follow Sasha and Fletcher on Instagram @sasha_karabut & @fletcherladd.
A complete guide to the best chatbots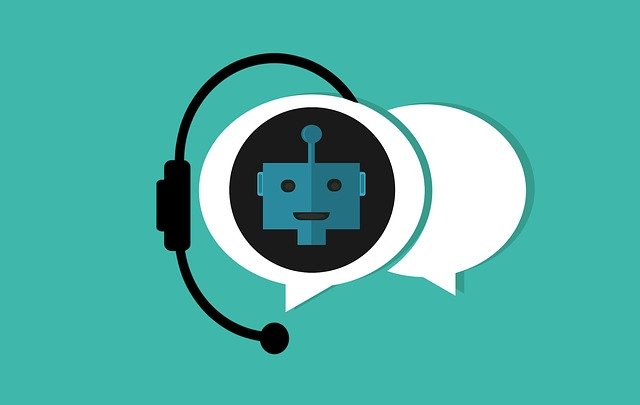 Chatbots are quickly becoming a best practice for customer service. They provide businesses with the opportunity to improve their customer experience and to be more accessible in an era when phone calls and emails may not always be possible or appropriate. Finding the best chatbot is all you need to make your customers happy!
The chatbot revolution is upon us. Chatbots have been on the rise for a few years now, and they are showing no signs of slowing down. Technology continues to advance, and there will be better solutions coming up every day. Therefore, it will be important to stay informed of the latest technologies and trends to get the most effective chatbots for use. To get the best results, you must understand the different types and the best practices for chatbots.
Understanding the Different Types of Chatbots
Chatbots are programs that use artificial intelligence to simulate conversations with human beings over instant messaging services like Facebook Messenger and WhatsApp. They can provide information about products or help customers solve problems in a natural-sounding conversational tone.
There are different types of chatbots you can create depending on the type of business. They range from customer service bots to news bots. Chatbots might be the answer if you are looking for an effective way to communicate with your customers. However, experts design chatbots differently to serve different purposes. Here are different types of chatbots and their definitions:
Conversational bots. These mimic human conversation by using machine learning algorithms to generate responses for users. They ultimately help customers to make decisions.
FAQ bots. These offer pre-generated answers to commonly asked questions. They will recommend options and knowledge base information to the users for more help in their search for answers to what they need.
Personal assistant bots. These types of chatbots perform tasks like scheduling appointments or helping people find items on websites. There are task-specific bots to help users with specialized needs.
Generic chatbots. Typical examples here are Siri and Alexa. These are open-ended bots that can typically answer any question. They are too general, and businesses would not prefer using them to address their specific needs.
The Best Practices for Chatbots
In today's world, everyone ones to stay connected. With the use of social media, instant messaging, and other types of digital communication, it is easy to stay in touch with friends and family all over the globe. However, there is sometimes a downside to this type of connection: we're always on! This habit can lead to habitually checking your phone for messages or updates even if you don't have anything pressing going on, a bad technology habit that can turn into an addiction as time goes by. Fortunately, there is a way out: chatbots.
Chatbots allow users to connect using artificial intelligence (AI) without being constantly logged onto their devices. So, what are the best practices for chatbots? There are important things to put into consideration. Here is a list of some things that can help make your chatbot successful. They include:
Making sure the bot is intuitive and easy to use. The chatbot should serve its intended purpose and help your business realize its goals and objectives for growth.
Being transparent about the type of data collected from users. Your contacts should feel safe when issuing out their data via the chatbot and get to know the help they will be getting by doing so. 
Providing options for how often people receive messages from the bot. Your chatbot shouldn't be a bother to your users. Therefore, the chatbot design should factor in options for users to pick at their pleasure.
Offering an option for scheduling automated messages in advance. This feature is a great option to help your customers get what they want in good time without wasting time.
Final Thoughts
Chatbots are a new frontier in the world of customer service. With chatbots, businesses can provide 24/7 support while at the same time scaling up their customer service without hiring more people. Chatbots have many benefits for business owners, but they often don't know the best practices that will help them get the most out of their bots. Use the ideas highlighted here to get the best chatbot for your business.