Motivational speaker Daniel Hauber gives versatility a new meaning, emerges as a promising marketer in the world
Every influential person has the ability to encourage the lives people with their remarkable works. To be precise, motivational speakers can leave a lasting impact on people's minds with their work. In this world of social media, many motivational speakers across the globe have made their mark and have left people inspired by their speeches.
Out of many, today we tell you about a marketing genius and the jack of all trades, Daniel Hauber. He is an outstanding speaker, YouTuber, a marketer and a video marketing expert since the last couple of years. However, he is widely known for his video marketing skills on YouTube.
It was in 2013, he started video marketing and he considers Dennis Koray as his idol who is also a bitcoin informant today. One day his idol himself told him to start YouTube marketing, and that's how Daniel's journey started.
Things started to work for Daniel Hauber as he got customers from his YouTube videos. Daniel Hauber has a fantastic team which is working with him for many years now. Video marketing also gave him his partner Stefan Beier who thinks similarly. Both of them are taking their 'Babba Media' to newer level with their work, and they are also inspiring many talents with their videos. Thousands of distributors and customers are joined with Daniel Hauber over 100 channels profitably positioned on the market with his business partner Stefan Beier.
Daniel Hauber and his team have achieved more than 4 million sales, and they also founded three companies in between. Daniel has also got fabulous videographers, and online marketing experts coached clients/celebrities, who are earning more than six digits. Daniel has also transformed about more than 1000 people who have seen growth in their life.
The motivational speaker's life is a lesson for the people who wants to make big in life. His every speech is must watch for the young ones if they're going to grow in their life. Being very active on Instagram and YouTube, this young guy very often gets in touch with his fans and interacts with them through live sessions. We hope he keeps on changing people's lives in a positive way and takes the entire world by storm with his superlative works.
Ecommerce guru Ludovico Apollonio Talks on Ways To Overcome Stress as an Entrepreneur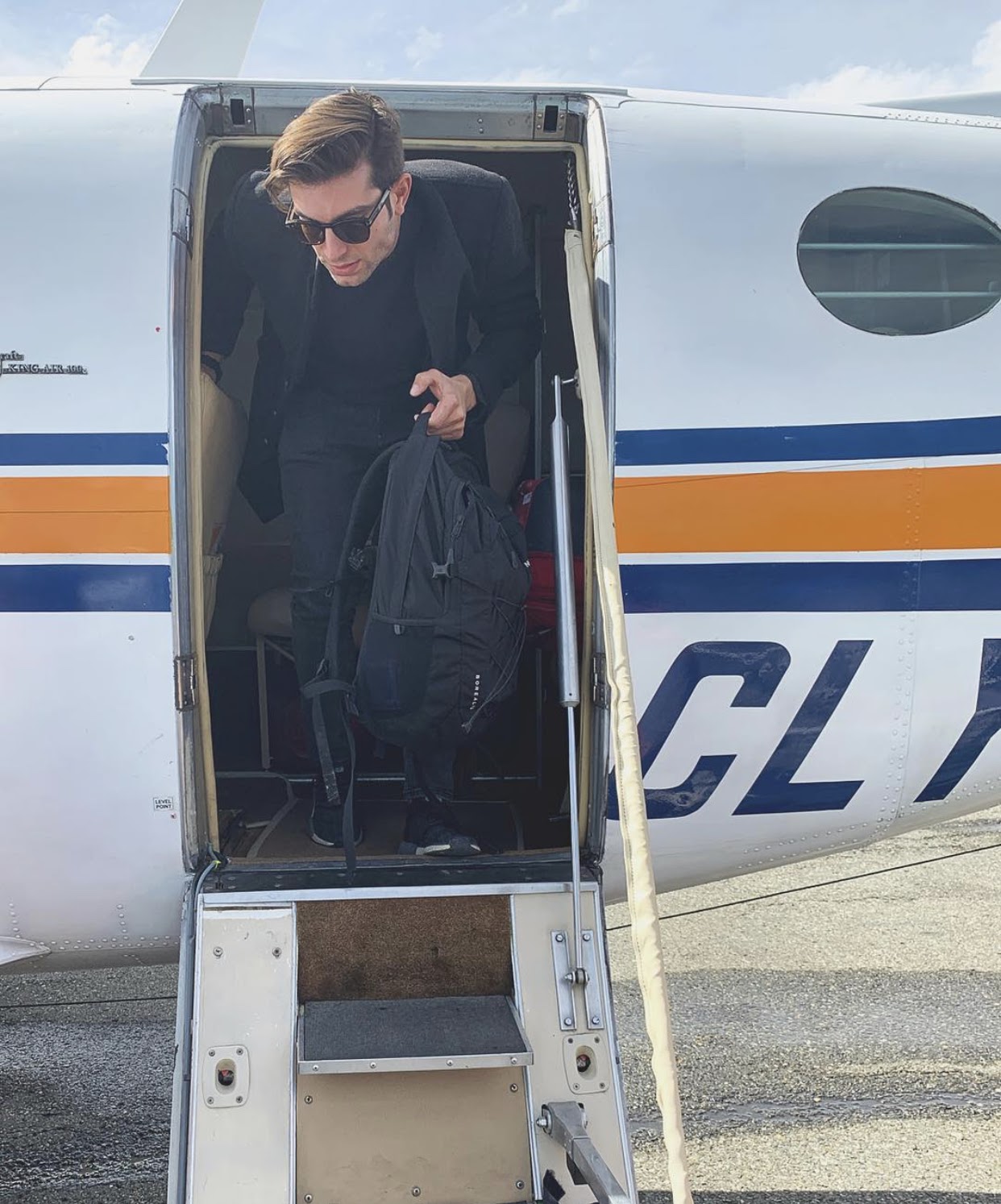 Ludovico Apollonio is a digital marketing genius. He is well known for his advanced digital marketing and sale techniques which have been proven to help brands grow and become more profitable. 
Just like every other individual, Ludovico had his share of roadblocks on his road to success. Being a millionaire at age 29, he has had to overcome a lot of stress and anxiety to achieve the success that he has today.
The life of an entrepreneur can be so stressful and overwhelming. There are times when you go through rigorous negotiations just to get a deal signed. All this makes you wonder if it is worth it. Little wonder a lot of entrepreneurs quit their startups due to being unable to take the pressure. When the mind starts to burnout from mental exhaustion, it causes the body to experience physical exhaustion. That's when the constant pressure finally catches up with you. 
Take it one step at a time 
Learning how to manage your stress takes a lot of practice, but you can and need to find a way to handle it as an entrepreneur. To Ludovico, focusing on his obstacles one at a time and addressing the most pressing problem first was how he taught himself to deal with stressful situations and not let them limit his capacity for greatness.
A lot of people focus on too many of their problems at once, which is why they get stressed out so much.  It is better to focus on one thing at a time. Enjoy it, and take the most pleasant memories of it into the next experience. If things get too overwhelming in your life, Bachr recommends taking a break from your troubles by engaging in something relaxing or satisfying. 
"For me, I like to travel, meditate, and exercise as a way to escape my stress for a while. You'd be amazed at how much better you will feel afterward," says Bachr.
Stay Focused and Dedicated
The road to success involves working through each step to arrive at the next one, with each step motivating and inspiring you to press on without fail. All successful entrepreneurs have dealt with obstacles before. It is the way you get around those obstacles that will determine your level of success.
Ludovico would never have been successful if he wasn't determined and dedicated. He was passionate about his career and gave all his best shot to become a  successful digital marketer today.
The majority of the important things on earth have been accomplished by individuals who kept on trying and stayed dedicated because nobody else would have done it for them. Ludovico offers the following advice on how to keep focus.
"No matter how tough things get, do not give up on your goals. If you have to find a mentor who can guide you through times of difficulty and uncertainty, then do it."
How Ludovico climbed the ranks to achieve the monumental success he has today?
Today, Ludovico has started numerous successful businesses both online and offline and he started his marketing and consulting agency that teaches other entrepreneurs the skills they need to succeed.
The biggest takeaway I got from learning more about Ludovico Apollonio's story is to stop trading your time for money, learn how to make money online, and to surround yourself with the right mentors in life. Ludovico Apollonio's story is truly inspirational and he is definitely one of the top 30 under 30 entrepreneurs to watch out for in 2021.