People Should always be the Motivation Behind your Business, Believes Mohammad Makhlouf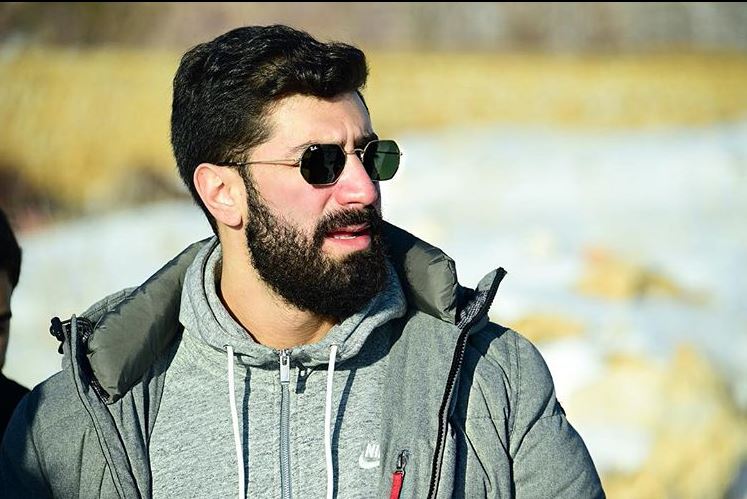 Instilling motivation is not an easy task, but it's necessary for your people to excel, thrive and stay cooperative with your endeavour. It entails a great deal of driving forces for motivating people to work hard and productively for the nation. Acknowledging this fact, a legion of entrepreneurs are striving hard to bring a change in people's lives by introducing new business ideas and contributing to the educational, social, and cultural development of a nation.
One such person is Mohammed Makhlouf, a Syrian entrepreneur and philanthropist who has carved a niche for himself by devoting his life in doing various philanthropic activities. He has earned numerous accolades worldwide by playing a pivotal role to mitigate Syria's challenges through his innovative ideas. A man who has no limits, Makhlouf has been pushing big aspirations into a reality, spurring massive technological and cultural transformations. His magnetic personality and audacious vision are continually inspiring others to follow what seems to be impossible.
This 22-year-old Damascus native has pursued BBA degree from the American University in Dubai, owing to which, he has adequate leadership skills, managerial knowledge, critical thinking, communication expertise, and decision-making power to comprehend and solve the burning issues of Syria.
Mohammad Makhlouf was nurtured in a family, which owned major companies in Syria. Embarking on his entrepreneurial endeavour, Makhlouf has co-founded Milk Man Dairy Products and Future Builders.  Mohammad owns multiple businesses all across Syria.
Each of his enterprises are engaged in generating employment opportunities to give a fillip to the economy of Syria. Makhlouf sees beyond the current business landscapes, and believes in establishing a company that can make a discernible impact in improving the quality of human life of Syria.
"My business was based on the market needs, what best suits the growth and development of the country," says Mohammad Makhlouf. He further added that aiding people was always a top priority for him, and owing to his will, he kept excelling in his endeavours continually.
Besides bringing a smile to a legion of faces in Syria, this vivacious entrepreneur has also earned a nod for his charitable works. His brainchild, MRM charity is going to be unleashed in 2022, and is anticipated to contribute in the reconstruction of Syria.
Having drawn some huge investments, MRM is already causing a ripple across the globe.  He also owns a charitable sports stadium in Lattakia, Syria.
"Knowing that you can change a person's life with a little help is rejuvenating and gives you a different perspective on money. It will motivate you to earn because you know that your earning will help you impact several lives," said Makhlouf, who was coveted with Syria's "Most charitable Individual in 2018" and the Al-Amal Award 2017.
This Good Samaritan is pleasantly remembered by the locals of Syria after he had saved many victims caught in a fire in Rotana, Lattakia. The massive success that Makhlouf savers today is certainly an outcome of his sheer hard work.
Kudos and more power to this incredibly talented entrepreneur!
6 Benefits of Bad Credit Loans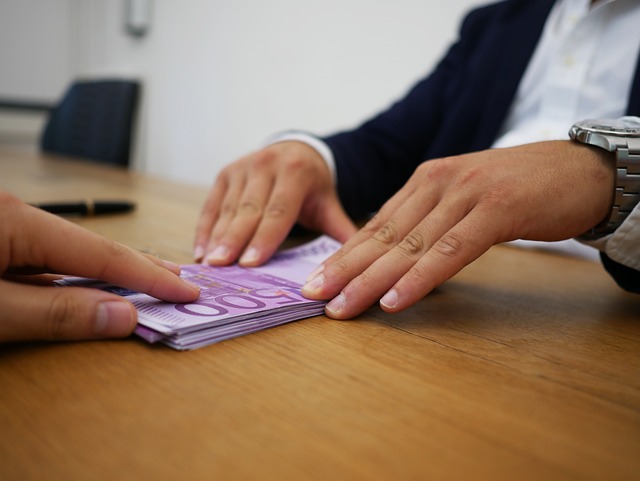 Bad credit loans are meant for those with a poor credit history or with no credit records. There are several types of bad credit loans, including unsecured, secured, joint personal, payday, cash advances, bank agreements, home equity line of credit, car titles, and more. They usually have higher interest rates and more limitations than other loans to help lenders minimize the risk of non-payment. While bad credit loans can be risky, they're helpful when adequately managed. Here are a few benefits of bad credit loans.
1. Quick approval
Bad credit loans are available online. You don't have to waste time visiting the lender in person. You can apply for a bad credit loan from anywhere. Different bad credit lenders have varying requirements for their offerings. If you meet the requirements, you must fill out your application form online, submit it for review, get approved, and have funds transferred into your account.
Based on a lender's policies, this might take a few minutes, hours, or a day. You also don't have to wait until your credit score improves to apply for a bad credit loan. Most bad credit loans, including e-transfer payday loans, are sent to you on the same day you applied. So you don't have to worry about delays in an emergency.
2. High approval rates
Unlike banks and other loans with low approval rates due to the many requirements to be met, bad credit loans have high approval rates. This means the possibility of your loan application being declined is very low, provided you've met the lender's minimum requirements. Also, these loans are designed for people with poor or no credit, meaning your loan application won't be denied simply because you have bad credit.
3. Ideal for financial emergencies
Financial emergencies happen unexpectedly or suddenly. They're usually unplanned, meaning you don't have time to save for them upfront. This could leave you stranded and stressed, especially if you aren't financially prepared to address them. Financial emergencies, including natural disasters, job loss, unexpected vehicle repairs, sudden medical needs and home expenses, and death in your family, call for immediate financial intervention. Bad credit loans can help solve emergency needs. They are quick to apply, and their response and approval rates are quite high.
4. You need no collateral
Most loans have a collateral requirement of a valuable asset that can easily be liquidated in case you default on your payments. This could be challenging, especially if you have nothing to give as collateral. Fortunately, bad credit loans don't have such requirements. This allows you to access financial aid whenever needed, provided you meet the lender's eligibility criteria.
5. They help you to repair or build your credit
Ensuring timely monthly bill payments is one of the most effective ways to build or improve your credit score. If you repay the loan on time, it'll positively reflect on your credit history, helping improve your credit score. This makes it easier to apply for a loan in the future with better interest rates and repayment terms.
6. You have many lender options
More and more bad credit lenders are joining the market each year. This offers you multiple lender options, meaning you can compare rates to choose the one with the most favorable terms.
Endnote
Poor credit loans come in handy for people with bad credit. Consider applying for a bad credit loan to enjoy these benefits.