Reda Haddioui, from singing in Parisian bars, to producing music in Hollywood for a Golden Globe, Oscar Winning, and Grammy nominated Marvel movie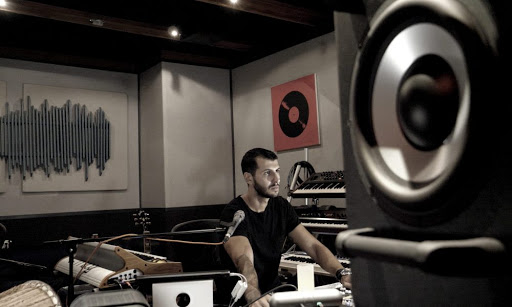 When you were a child, which record made the strongest impression on you?
I would say Tim Buckley's song "Once I Was". I remember when I was a kid, being in the car with my dad when he played me the record for the first time. I felt really emotional hearing the song for the first time even without understanding the lyrics. I was hypnotized by Tim's vocal performance and the overall vibe. Today understanding the words and being passionate about lyrics in general, it touches me even more.
Where did you train and/or study?
I took a few piano lessons at a very young age but didn't really stick to it as I wanted to explore music without having any directions. So I've been almost self taught until I was sixteen and started taking voice lessons. I've started to learn recording and mixing watching online videos during high school but really improved my music production skills at Berklee College Of School where I went to study after earning a scholarship. I studied Music Production & Engineering and had the chance to learn from Grammy-winning producers, songwriters, and engineers. I learned the rest on the field recording and producing hundreds of musicians in Morocco, Paris, Boston, and Los Angeles.
How long have you been working in Los Angeles?
I've been working in Los Angeles for a little over three years now. I came from Boston after graduating from Berklee and it has been an incredible journey for me even-though the road has been and can still be tough from time to time.
How did you end up producing a song for the Marvel movie: Spider-man Into The Spider Verse?
I've worked really hard since I moved to Los Angeles without counting the hours. Fifteen hours work days were common for me. Nobody was forcing me to put all these hours in, but I've always been a perfectionist, always trying to get better at what I do. Eventually my hard work has paid off. I've been working part-time in several recording studios in Los Angeles until I found WAX LTD where I really got along with the multi-platinum producers/songwriters Wally Gagel and Xandy Barry. I started as an intern but my hard work has allowed me to step up and eventually end up working with them on bigger and bigger projects, including the song "To The End" for the "Spider-man Into The Spider Verse" movie.
What was the biggest challenge working on such a big project?
I've noticed that the biggest challenge working on bigger projects is to treat them as small ones. There's that unexplainable and magical thing happening when you're carelessly producing music. The result usually feels authentic, and people connect more to it. In the other hand when you overthink while producing, the song tends to lose its magic and becomes naturally less effective. Producing "To The End", we were finalizing the mix, but had to change some of the lyrics at the last minute, which also required re-tracking most of the vocals. We only had about two hours on a Sunday to re-track Elliphant's vocals as her schedule was packed with sessions, and was going back and forth between Los Angeles and Stockholm. I worked with her that day and vocal produced her, doing my best to get the energetic performance the song needed. Fortunately, I had a great time working with her and we've been able to achieve what we aimed for. Vocal production is often underrated, but it is probably the most important thing on a record. Vocals are the main focus and if they don't convey authenticity, people don't stick to the song.
What is the best professional advice you've ever received, and that you would give to up and coming music producers?
The best professional advice I've ever received and that I would give without any hesitation sounded cliché and useless to me at first, but today I realize how accurate it is in context. One day while studying at Berklee in Boston, I asked that question to one of my production teachers and successful record producer John Whynot. He gave me the very short answer: "Focus on what you're doing well, and keep doing it well". Again, expecting a long answer and hearing this instead could be disappointing. However, once you are plunged into the music world in Hollywood around the most talented people in the world, you'll have all the temptations in the world to shift your focus towards the million reasons why you're not as successful as the person you're looking up to. So you start overthinking, thinking of how to "make it" faster, and you eventually forget that you only have a limited amount of energy, which in this case is wasted overthinking. So yes, it becomes harder and harder to stay focused on what brought you here in the first place, and it is extremely important to keep that in mind to become one of the greatest in your field. Hard work, perseverance, and patience are key to success. Everyone knows it, everyone forgets it during tough times.
Instagram: @redahmusic
D KIRK pulling in crowds with his sensational rap music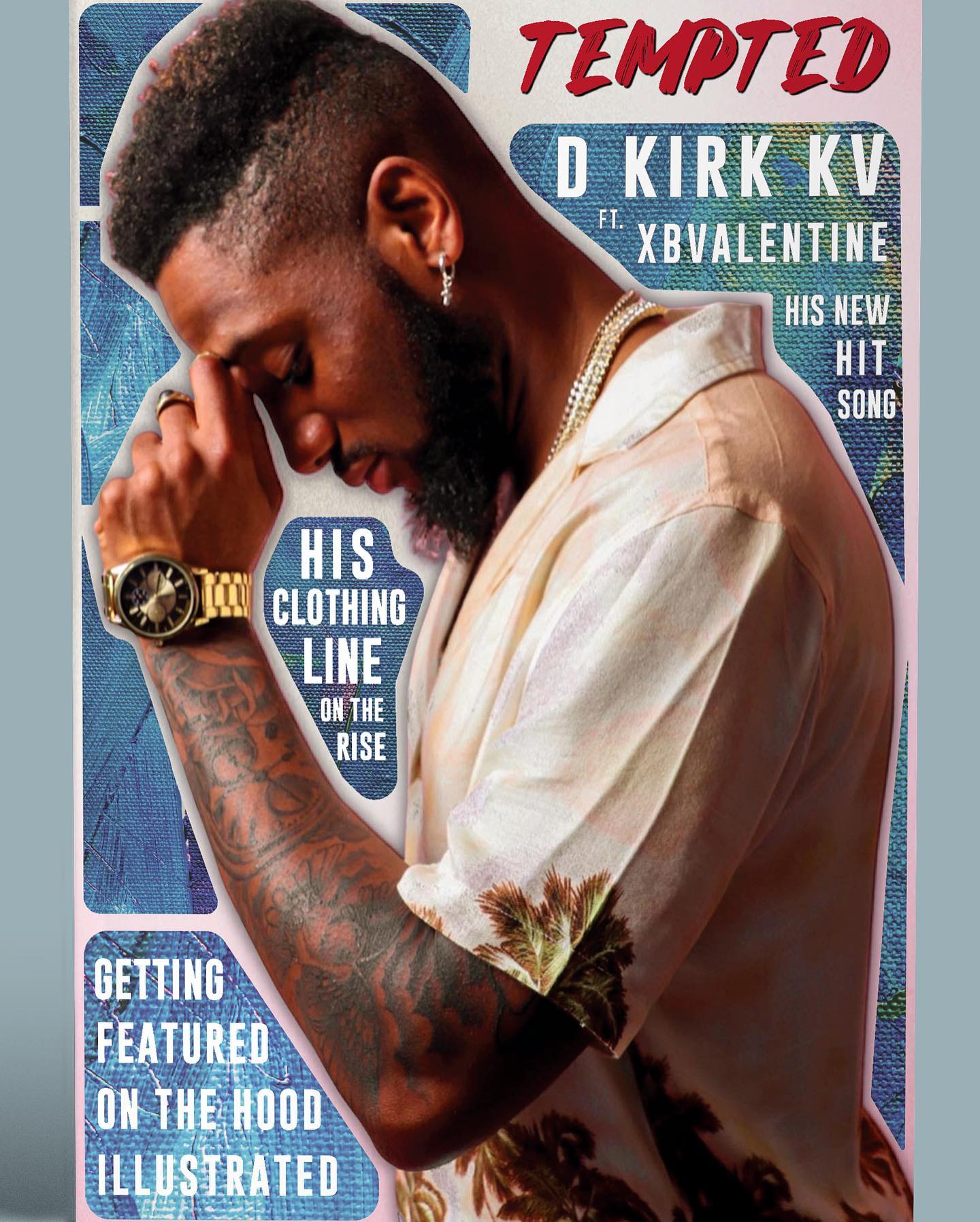 DKIRK KV is a name that doesn't need an introduction among hip-hop music lovers anymore. The rapper has made a mark in the music industry in a very short time thanks to his phenomenal music-producing skills. 
DKIRK KV's exceptional musical talent comes from his childhood. The US rapper's father was a DJ who played all around the world. Hence, the music star had early access to music and its different sounds. The artist says, "My ears were engulfed by the sounds of Nelly, LL Cool, Michael Jackson, and Seal Paul." 
The half Jamaican and half American singer hails from Philadelphia, Pennsylvania. He says that music officially came into his life in 2013. Kirk shares that he developed a love for the flows and rhythms of music, and set out to make his own mark in the music world. He is aware that his music has a great following already amongst youngsters and new rappers who see him as a solid role model. Even his contemporaries look at him with respect and admiration.
The rapping star describes his genre as rap and his style of music as dance hall. DKIRK KV himself has a list of people he wants to collaborate with. He says that those on the top of his list are Chris Brown, Tyga, Kid Ink, Big Sean and Tory Lanez. Even though each one of these artists have different vibes and music styles, D Kirk KV wants to get their guidance and be able to experience their process of creating music from up close. In a sense, all these artists are the rapper's ideal musicians!
However, Kirk's biggest inspiration is the Notorious B.I.G. The hip-hop star says that he can relate to BIGGIE in a lot of ways; he loves how much BIGGIE's music is about culture and never giving up in life. He says that he's learnt that one must constantly keep pushing themselves if they want to grow as an artist and make their name in the music industry.
One thing that he loves about music is that it is so personal and individualistic. One can pour their personality into their music and bring forward different perspectives through their sound. Nobody is restricted to only one sound, which makes the process of producing music and songs much more enjoyable. 
Sharing his goals for 2023, the rapper says that he wants to accomplish all his dreams and become a top choice musician. He says that it would be a dream cum true if he were on the BET Cypher list, which is a great recognition for a hip-hop artist! When asked what would he be doing if he were not a musician today, DKIRK KV says that he probably would have been a professional fitness trainer if he were not giving his all to music.  
At the moment, Kirk is working hard at building his influence on social media by making reels, having photoshoots, and engaging with his followers. However, it's not only music that keeps this musician busy. Outside of music, DKIRK KV has a clothing line called D&J clothing. He is currently working on expanding the clothing line with his business partner. He plans to expand his clothing line to multiple locations. 
D Kirk sees himself having released multiple albums, gone on various music tours; and having dropped collaborations with his favourite artists in the next five to ten years. He believes in "being a smart business man with constant success". When asked how he would adjust to being away from home while touring for an extended period, the musician says that while it might be difficult initially since he loves following a routine, he thinks he would adjust quickly too. He says that he has waited for this success for a long time and worked really hard at it, so he is looking forward to enjoying it.
Talking about his brand new song named Tempted Ft xBvalentine, Kirk says, "This song has a very different type of sound that puts you in the mood to dance all night". The hip-hop and R&B singer is available on all social media channels as D Kirk (KV).