Reda Haddioui, from singing in Parisian bars, to producing music in Hollywood for a Golden Globe, Oscar Winning, and Grammy nominated Marvel movie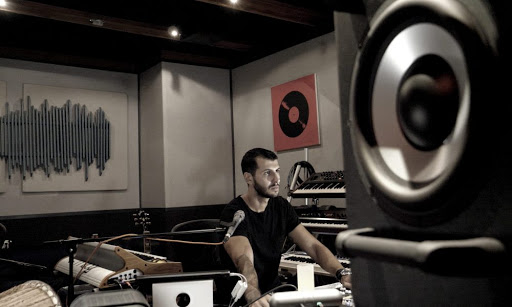 When you were a child, which record made the strongest impression on you?
I would say Tim Buckley's song "Once I Was". I remember when I was a kid, being in the car with my dad when he played me the record for the first time. I felt really emotional hearing the song for the first time even without understanding the lyrics. I was hypnotized by Tim's vocal performance and the overall vibe. Today understanding the words and being passionate about lyrics in general, it touches me even more.
Where did you train and/or study?
I took a few piano lessons at a very young age but didn't really stick to it as I wanted to explore music without having any directions. So I've been almost self taught until I was sixteen and started taking voice lessons. I've started to learn recording and mixing watching online videos during high school but really improved my music production skills at Berklee College Of School where I went to study after earning a scholarship. I studied Music Production & Engineering and had the chance to learn from Grammy-winning producers, songwriters, and engineers. I learned the rest on the field recording and producing hundreds of musicians in Morocco, Paris, Boston, and Los Angeles.
How long have you been working in Los Angeles?
I've been working in Los Angeles for a little over three years now. I came from Boston after graduating from Berklee and it has been an incredible journey for me even-though the road has been and can still be tough from time to time.
How did you end up producing a song for the Marvel movie: Spider-man Into The Spider Verse?
I've worked really hard since I moved to Los Angeles without counting the hours. Fifteen hours work days were common for me. Nobody was forcing me to put all these hours in, but I've always been a perfectionist, always trying to get better at what I do. Eventually my hard work has paid off. I've been working part-time in several recording studios in Los Angeles until I found WAX LTD where I really got along with the multi-platinum producers/songwriters Wally Gagel and Xandy Barry. I started as an intern but my hard work has allowed me to step up and eventually end up working with them on bigger and bigger projects, including the song "To The End" for the "Spider-man Into The Spider Verse" movie.
What was the biggest challenge working on such a big project?
I've noticed that the biggest challenge working on bigger projects is to treat them as small ones. There's that unexplainable and magical thing happening when you're carelessly producing music. The result usually feels authentic, and people connect more to it. In the other hand when you overthink while producing, the song tends to lose its magic and becomes naturally less effective. Producing "To The End", we were finalizing the mix, but had to change some of the lyrics at the last minute, which also required re-tracking most of the vocals. We only had about two hours on a Sunday to re-track Elliphant's vocals as her schedule was packed with sessions, and was going back and forth between Los Angeles and Stockholm. I worked with her that day and vocal produced her, doing my best to get the energetic performance the song needed. Fortunately, I had a great time working with her and we've been able to achieve what we aimed for. Vocal production is often underrated, but it is probably the most important thing on a record. Vocals are the main focus and if they don't convey authenticity, people don't stick to the song.
What is the best professional advice you've ever received, and that you would give to up and coming music producers?
The best professional advice I've ever received and that I would give without any hesitation sounded cliché and useless to me at first, but today I realize how accurate it is in context. One day while studying at Berklee in Boston, I asked that question to one of my production teachers and successful record producer John Whynot. He gave me the very short answer: "Focus on what you're doing well, and keep doing it well". Again, expecting a long answer and hearing this instead could be disappointing. However, once you are plunged into the music world in Hollywood around the most talented people in the world, you'll have all the temptations in the world to shift your focus towards the million reasons why you're not as successful as the person you're looking up to. So you start overthinking, thinking of how to "make it" faster, and you eventually forget that you only have a limited amount of energy, which in this case is wasted overthinking. So yes, it becomes harder and harder to stay focused on what brought you here in the first place, and it is extremely important to keep that in mind to become one of the greatest in your field. Hard work, perseverance, and patience are key to success. Everyone knows it, everyone forgets it during tough times.
Instagram: @redahmusic
Party Comedy Movies that are an absolute must-watch!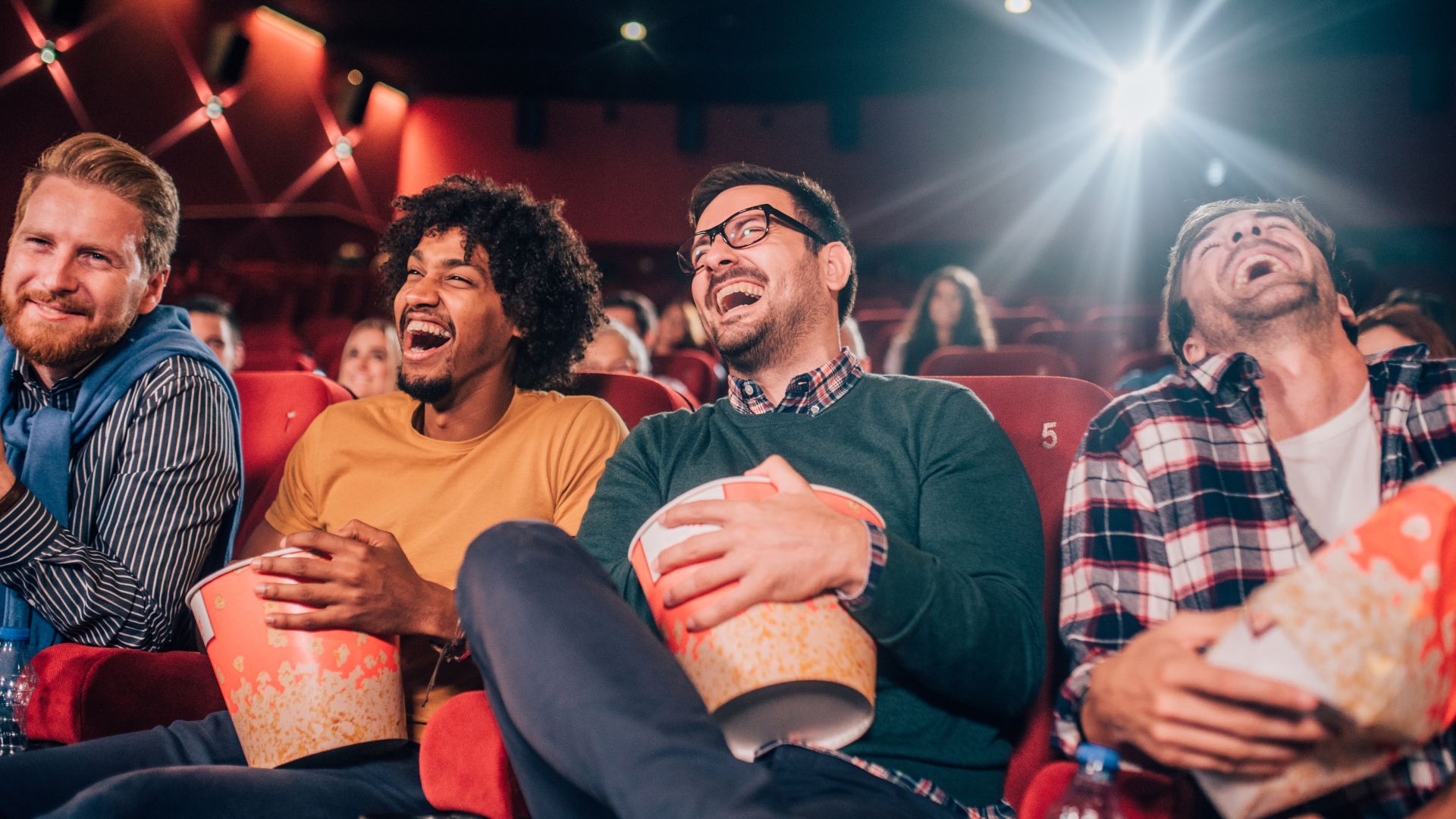 If you can't spend a weekend partying, why not dive into some movies that are centred around partying. Even better when humour is involved. Stay tuned as we jump into some party comedy movies that are not the ones to miss!  
The Hangover 
On a list revolving around party comedy movies, it's only right that we begin with the original movie of one of the most popular movie franchises we have seen to date. The first Hangover movie was the origin of The Hangover's success as it followed the storyline of four friends embarking on a trip to Sin City for Doug's bachelor party. However, when events take a turn for the worst and Doug appears to be missing, it's up to his brother-in-law, Alan, and two best friends Phil and Stu to find him. But, when retracing their steps, they are shocked at the events that unfolded the night before the disappearance! 
Neighbors 
When Mac and Kelly begin their life as new parents to their daughter Stella, they slowly convert to their new lifestyle and ditch their old partying habits. However, to throw a spanner in the works, they are greeted by new neighbours next door, which…also happens to be a college fraternity, and we all know what comes along with that! Partying, partying, and more partying. In an attempt to compromise and hopefully keep the large group of boys on their side, Mac and Kelly prove that they are cool parents. However, it's not long before the fraternity, which consists of Zac Efron and Dave Franco, begins to bend the rules causing a feud between the two parties. Highly entertaining and hilarious, this film is a must-watch!  
21 Jump Street 
When high school students, Jenko and Schmitt reunite after high school as members of the Police Academy, the pair are assigned a high school scheme to infiltrate the setting and find the origination of a new street drug on the scene. Becoming students to carry out the task, the duo, played hilariously by Jonah Hill and Channing Tatum, begin to start high school life again, and surprisingly, take completely alternative routes from their previous high school experience. Making friendships, building relationships, and partying with their fellow students along the way, there is never a dull moment in this fast-paced, action-packed comedy. Check it out today! 
Superbad 
Revolving entirely around the partying and alcohol scene, Superbad is one film that will always keep us laughing endlessly. Oh, and we think that may be something to do with the cast that includes Jonah Hill, Seth Rogen, Christopher Mintz-Plasse, Michael Cera, and Emma Stone, as well as many others! Hill and Cera star as two best friends, Seth and Evan who cause carnage at a typical high school house party. With cops who disobey the rules, drunk antics and a fake ID with the name "McLovin", this 2007 masterpiece is timeless. 
American Pie 
American Pie is certainly not a party comedy movie that will be loved by all. With crude and inappropriate scenes, this movie is nonetheless comedy gold. When a group of five divergent high school friends all attempt to lose their innocence before one another, the competition begins to get serious. With the senior prom as their task deadline date, each of them goes through severe embarrassment and public humiliation to complete the task at hand. Oh, and you don't even want to know where the name of the film originated from! Check out this fun, party-orientated film today, the cast will certainly not let you down that's for sure! 
We Are Your Friends 
Not only does this film have a hit playlist to go alongside the party comedy movie setting, but it also displays the struggles of being a beginner in the music industry. When Cole, a young college dropout, played by Zac Efron, makes his big break with DJ, James Reed, he finally gets somewhere with his career. However, after a few bust-ups including an intimate moment with Reed's girlfriend, played by Emily Ratajkowski, he returns to normality and his three best friends. To his surprise, they are all attempting to move on with their lives outside of the party lifestyle. Don't fret, the film does have a positive ending! 
Project X 
It would only be acceptable to end the list with one of the wildest on-screen parties we have ever seen, the famous, Project X. When high school friends, Thomas, Costa, and J.B plan to throw a party for Thomas' 17th birthday, they worry that the party will be a flop due to their unpopularity. However, it is, in fact, the complete opposite, and one of the craziest parties ever. Picture this, a flash Mercedes in a pool, surrounding trees and homes on fire, and someone in the oven, shall we say anymore? For a more intense watch, make sure to check out this film on a flat-screen, wall-mounted TV. You may even feel like you are there! Click here for TV wall mounting services.