Reda Haddioui, from singing in Parisian bars, to producing music in Hollywood for a Golden Globe, Oscar Winning, and Grammy nominated Marvel movie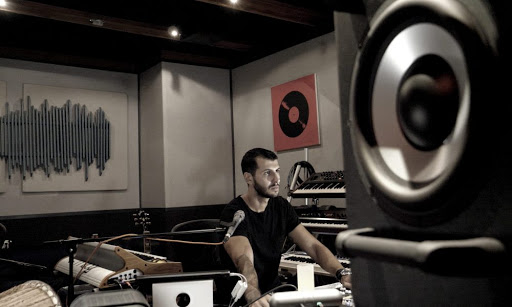 When you were a child, which record made the strongest impression on you?
I would say Tim Buckley's song "Once I Was". I remember when I was a kid, being in the car with my dad when he played me the record for the first time. I felt really emotional hearing the song for the first time even without understanding the lyrics. I was hypnotized by Tim's vocal performance and the overall vibe. Today understanding the words and being passionate about lyrics in general, it touches me even more.
Where did you train and/or study?
I took a few piano lessons at a very young age but didn't really stick to it as I wanted to explore music without having any directions. So I've been almost self taught until I was sixteen and started taking voice lessons. I've started to learn recording and mixing watching online videos during high school but really improved my music production skills at Berklee College Of School where I went to study after earning a scholarship. I studied Music Production & Engineering and had the chance to learn from Grammy-winning producers, songwriters, and engineers. I learned the rest on the field recording and producing hundreds of musicians in Morocco, Paris, Boston, and Los Angeles.
How long have you been working in Los Angeles?
I've been working in Los Angeles for a little over three years now. I came from Boston after graduating from Berklee and it has been an incredible journey for me even-though the road has been and can still be tough from time to time.
How did you end up producing a song for the Marvel movie: Spider-man Into The Spider Verse?
I've worked really hard since I moved to Los Angeles without counting the hours. Fifteen hours work days were common for me. Nobody was forcing me to put all these hours in, but I've always been a perfectionist, always trying to get better at what I do. Eventually my hard work has paid off. I've been working part-time in several recording studios in Los Angeles until I found WAX LTD where I really got along with the multi-platinum producers/songwriters Wally Gagel and Xandy Barry. I started as an intern but my hard work has allowed me to step up and eventually end up working with them on bigger and bigger projects, including the song "To The End" for the "Spider-man Into The Spider Verse" movie.
What was the biggest challenge working on such a big project?
I've noticed that the biggest challenge working on bigger projects is to treat them as small ones. There's that unexplainable and magical thing happening when you're carelessly producing music. The result usually feels authentic, and people connect more to it. In the other hand when you overthink while producing, the song tends to lose its magic and becomes naturally less effective. Producing "To The End", we were finalizing the mix, but had to change some of the lyrics at the last minute, which also required re-tracking most of the vocals. We only had about two hours on a Sunday to re-track Elliphant's vocals as her schedule was packed with sessions, and was going back and forth between Los Angeles and Stockholm. I worked with her that day and vocal produced her, doing my best to get the energetic performance the song needed. Fortunately, I had a great time working with her and we've been able to achieve what we aimed for. Vocal production is often underrated, but it is probably the most important thing on a record. Vocals are the main focus and if they don't convey authenticity, people don't stick to the song.
What is the best professional advice you've ever received, and that you would give to up and coming music producers?
The best professional advice I've ever received and that I would give without any hesitation sounded cliché and useless to me at first, but today I realize how accurate it is in context. One day while studying at Berklee in Boston, I asked that question to one of my production teachers and successful record producer John Whynot. He gave me the very short answer: "Focus on what you're doing well, and keep doing it well". Again, expecting a long answer and hearing this instead could be disappointing. However, once you are plunged into the music world in Hollywood around the most talented people in the world, you'll have all the temptations in the world to shift your focus towards the million reasons why you're not as successful as the person you're looking up to. So you start overthinking, thinking of how to "make it" faster, and you eventually forget that you only have a limited amount of energy, which in this case is wasted overthinking. So yes, it becomes harder and harder to stay focused on what brought you here in the first place, and it is extremely important to keep that in mind to become one of the greatest in your field. Hard work, perseverance, and patience are key to success. Everyone knows it, everyone forgets it during tough times.
Instagram: @redahmusic
Leon Budrow: The Heart of a Rising Star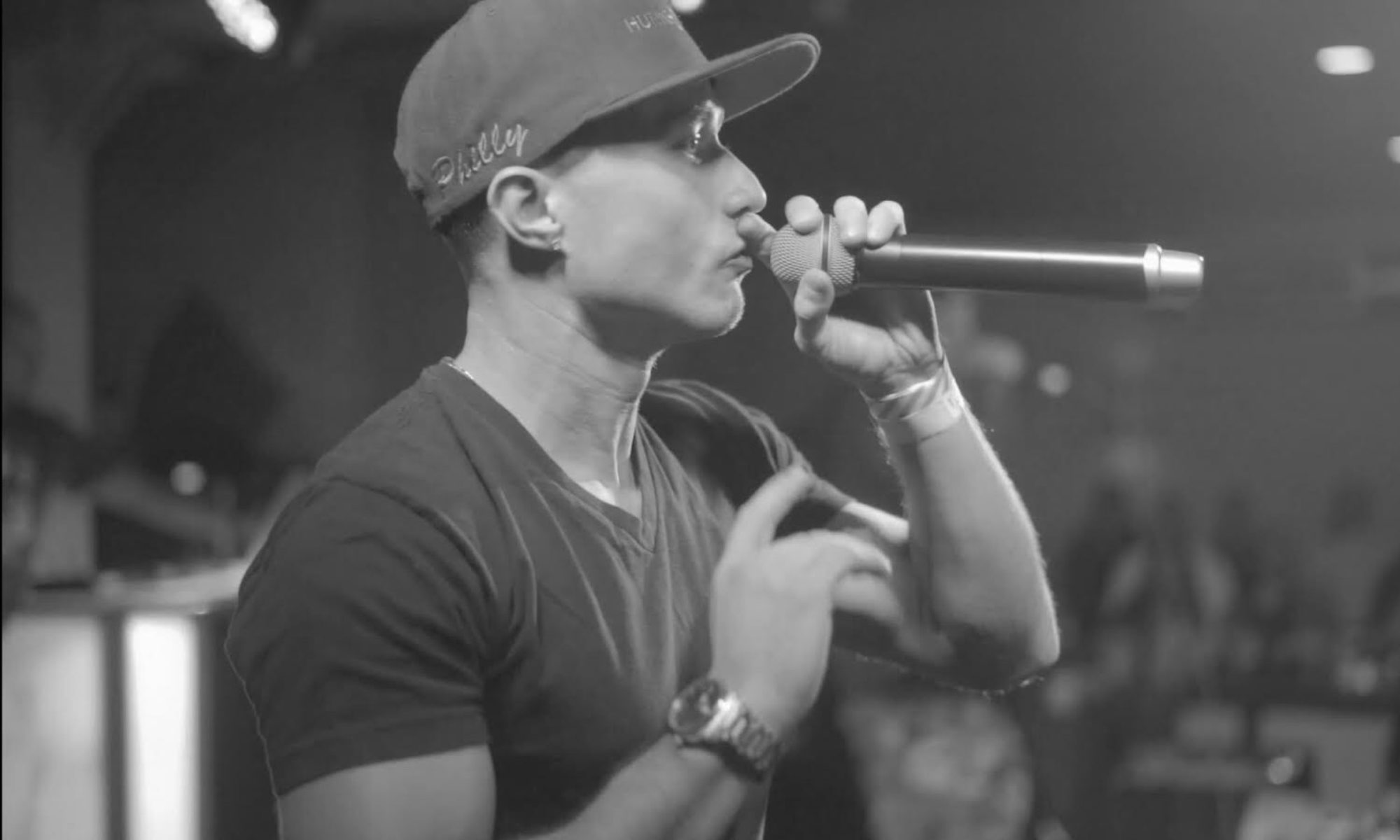 If you have ever enjoyed a live concert or a male revue show, you undoubtedly love a good time with live entertainment, but what if you were to combine the two?  With catchy beats and hooks coupled with the looks and charisma of a charming male entertainer, Leon Budrow has done just that. Below is our interview with him.
BigTimeDaily Team – As a musician, how do you balance branding yourself as a male entertainer?
BUDROW – For me it is easy because it is just who I am, I am a male entertainer.  I work for a great male revue company called Hunk-O-Mania where I manage, host and perform at our Philadelphia location every weekend.  My music career has been heavily influenced by my experiences at the Hunk-O-Mania male revue.  My songs often reference the show and my experience as a host/MC has really influenced my stage presence as musician in a great way.
BTD – You have built quite a fan base for yourself, having toured the country with various Pop Stars such as O-Town and Aaron Carter.  How do you stay connected with all of your fans?
BUDROW – I have been very blessed to have met so many amazing people throughout the country.  I believe that fan interaction is incredibly important, especially to show thanks and love back to those that show love and support to you.  I take pictures with as many fans as I can and I try very hard to respond to everybody's comments and tags on my social media posts.  I also do random free merch contest giveaways, and a segment on my Instagram Story every Thursday that I call "Q&A Thursday" where I can personally interact with them answering their questions.
BTD – Given your experience touring the country, are there any particular cities that you'd love to tour again?  Any new cities you'd like to visit that you have not yet experienced?
BUDROW – It's hard to pick a particular city considering I'd love to tour them all again.  I had great experiences touring the Mid West and North East, performing in great cities such as Easton, Pittsburgh, Chicago, Louisville, Cleveland, Boston and many more.  I'd really love to visit them all again soon on my next tour.  As for new areas, I'd love to tour the West Coast and head down south a little more, maybe hit Tennessee, Maryland, Florida and Texas.
BTD – As a male dancer for Hunk-O-Mania, you mentioned you work at the Philadelphia location.  Are there any other Hunk-O-Mania locations you'd like to experience?
BUDROW – I have worked at a couple other Hunk-O-Mania shows filling in as a performer at our Atlantic City and Hamptons shows.  I believe we are currently in 19 different cities.  I'd like to work at any one of shows honestly, but I'd really like to experience our show in Nashville.  I love Nashville and it would be great to get to work at that show sometime.
BTD – You promote yourself as a Pop | Hip-Hop Artist, why is that?
BUDROW – I enjoy all types of music, from pop, rap, rock, country, etc.  If I listen to it all, why can't I create it all?  My sound is unique in that I am versatile and like to record different genres based on how I am feeling.  Sometimes I sing, sometimes I rap, sometimes my instrumentals are very edm or pop sounding and others are heavier beats.  One day I'd even like to write and record a country song.  I enjoy variety and the creative process in general.
BTD – You've appeared in various film and tv projects such as the Television show "Younger" and an upcoming role in the Zach Snyder Netflix Film "Army of The Dead" , is acting something you'd to pursue more?
BUDROW – Yes, absolutely.  I love acting, I would really like to become deeper involved with it and build a name for myself in Hollywood one day.
BTD – You live a very fast paced life with work, music and dancing.  As a professional male dancer for Hunk-O-Mania, what do you do to stay in shape?
BUDROW – Fitness has been a big part of my life.  As a former wrestler, fitness competitor and current recreational hockey player, I have always been athlete and use sports as a great way to stay fit.  I play on three hockey teams which provides me great cardio.  In the gym I focus on intense weight training, incorporating techniques such as drop sets, super sets, and rest pause sets into my workouts with minimal rest.  I chase the burn, the hotter it burns the harder it dries!
BTD – More than just an entertainer, you also work a full time job during the day.  How do you stay focused on all of your projects?
BUDROW – I have a great job as a Regional Manager for the best GNC Franchise Operator in the company.  I love what I do and I am very fortunate to be surrounded by great people at all times.  To stay focused, I really just try to be active at all times and make the best of every moment.  One thing to the next, I don't like to waste time.  Wasted time or unproductive time is worst than wasted money.
BTD – As a jack of all trades, what would you be doing if not for GNC, Hunk-O-Mania and your music career?
BUDROW – I don't think I would be doing anything else.  I would continue chasing all of my goals until I achieve them.  Like I said above, this is just who I am.  To me everything connects.
BTD – You seem very positive and confident, how do you handle criticism and rejection?
BUDROW – I have faced an immense amount of criticism and rejection, just like everybody has.  The key is to take what you can from it in a productive, positive manner and not let it stop you.  I was told by many people I couldn't be a dancer or a singer, but I stayed true to myself and worked to become what I wanted to be.  Don't let others bring you down, just keep going.
BTD – Describe your personal style
BUDROW – If you've ever seen me before a show or in my down time, you'll see me rocking nothing but grey sweatpants and some sort of long sleeve shirt.  Right before all shows I switch out of this to something flashier, like black skinny jeans and a black t shirt.  My style is definitely black on black everything, typically accessorized with some chains, a watch and hat.
BTD – What two accessories can't you leave the house without?
BUDROW – My cell phone and my watch, or my crystals.  I always have to have a crystal of some sort with me in hand or in my pocket.
BTD – You often use the word "Dreamin" in your music branding, what is your message with that?
BUDROW – I really believe in doing what you love.  Even if you can't do it as a career, at least pursue a hobby around whatever your passion is.  If you wanted to be a professional hockey player, sign up for a recreational league.  If you wanted to be a marine biologist, take up a scuba diving class.  I believe we should pursue whatever makes us happy in some form, no matter what people say or how busy we are.  Live your dreams and take action, that is the principle behind why I make use of the word Dreamin.
BTD – What is your life motto?
BUDROW – "A life filled with regret is just a life wasted away"
A great lyric from a humble man, inspiring others to always live life to their fullest.