Research Finds Top 10 Highest Paying Jobs in Floria are Dominated by Medical Professionals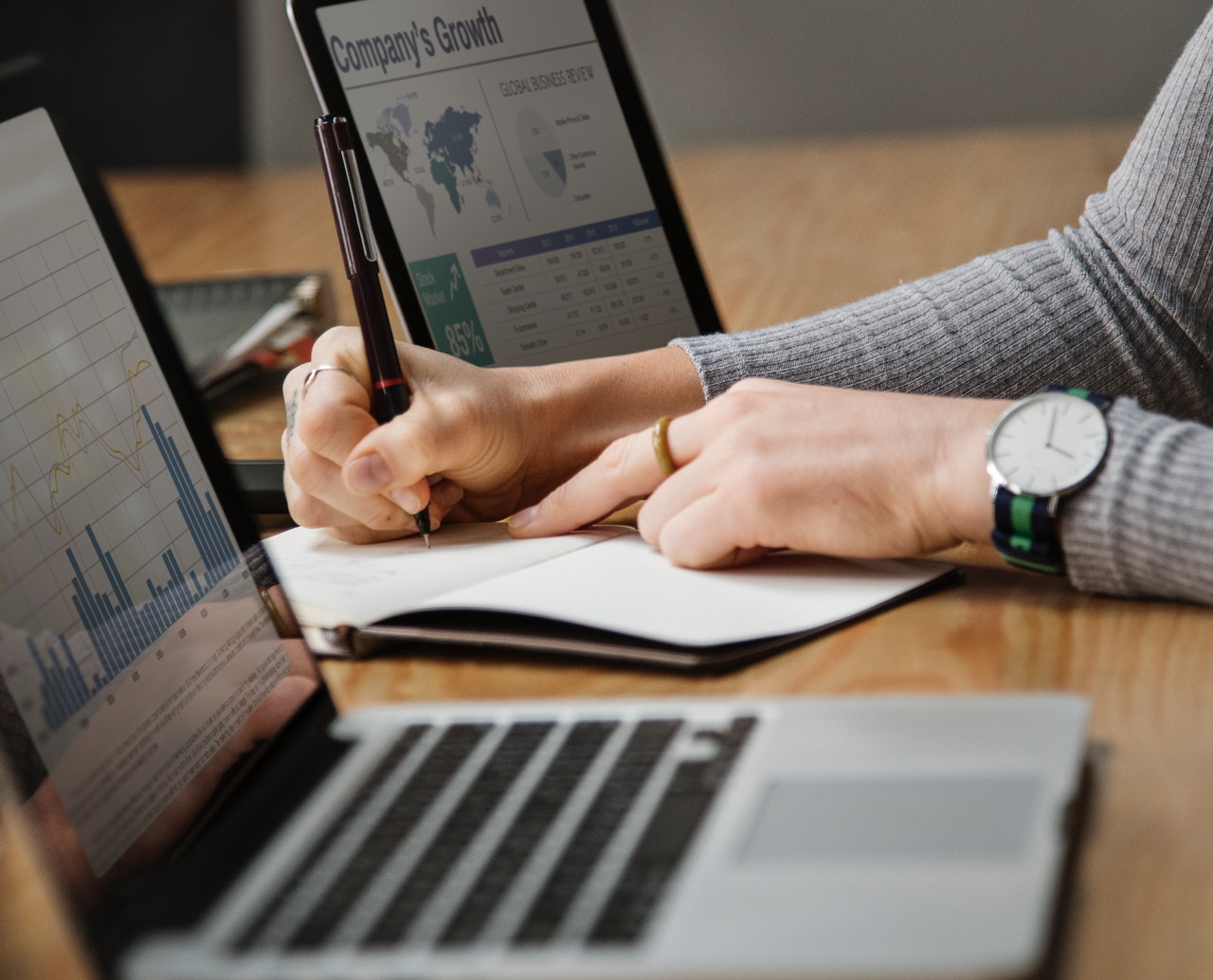 Bigtime Daily recently conducted a research based on the publicly available data online to find out the highest paying jobs in Florida. Although 1 or 2 entries were surprising, but majority of the occupations in top 10 were quite predictable.
If you live in Florida, you might have been wondering what are some of the highest paying jobs in the Sunshine State this year. Maybe you're thinking of switching professions and you'd like to work in a more lucrative industry? Or maybe you're simply curious? Even if you live in another state, it's worth taking a look at our list. Maybe the job that you do pays better in Florida and you should consider relocating your business? Whatever the reason, here's our list of 10 highest paying jobs in Florida in 2019.
Before we proceed
First of all, it's worth noting that we have compiled this list according to the official data of the Bureau of Labor Statistics. If you follow this link, you can see for yourself what's the average wage in any (legal) profession that you're interested in. This data was released on March 29, 2019. That means that this information is the most up-to-date information that one can find.
It's also interesting that 8 out of the 10 highest paying jobs in Florida are a part of the medical profession. Of course, you don't have to be a doctor to become rich (check out our story on Riccardo Lex, a successful entrepreneur with some wisdom to share), but it sure helps.
The list
#10 Chief Executives
Chief executive officers (CEOs) are the most senior officers in an organization, usually in nonprofit institutions and companies. Chief executives in Florida have been making an average of 187,870 dollars a year. Because it takes time to properly develop a company, an average entry-level salary for chief executives is 53,110 dollars a year. If you're a CEO but you don't live in Florida, it's worth comparing these numbers with the average salaries in your own respective state. If you conclude that you'd probably be earning more in the Sunshine State, consider relocating your business to Florida. We've provided a link to the company Movers Kings because we believe that they're the best in the area.
#9 Airline Pilots, Copilots, And Flight Engineers
Number 9 on our list of highest paying jobs in Florida belongs to the professionals working in the flight industry. Namely, airline pilots, copilots, and flight engineers. The average salary for these professions in Florida is 188,400 dollars a year.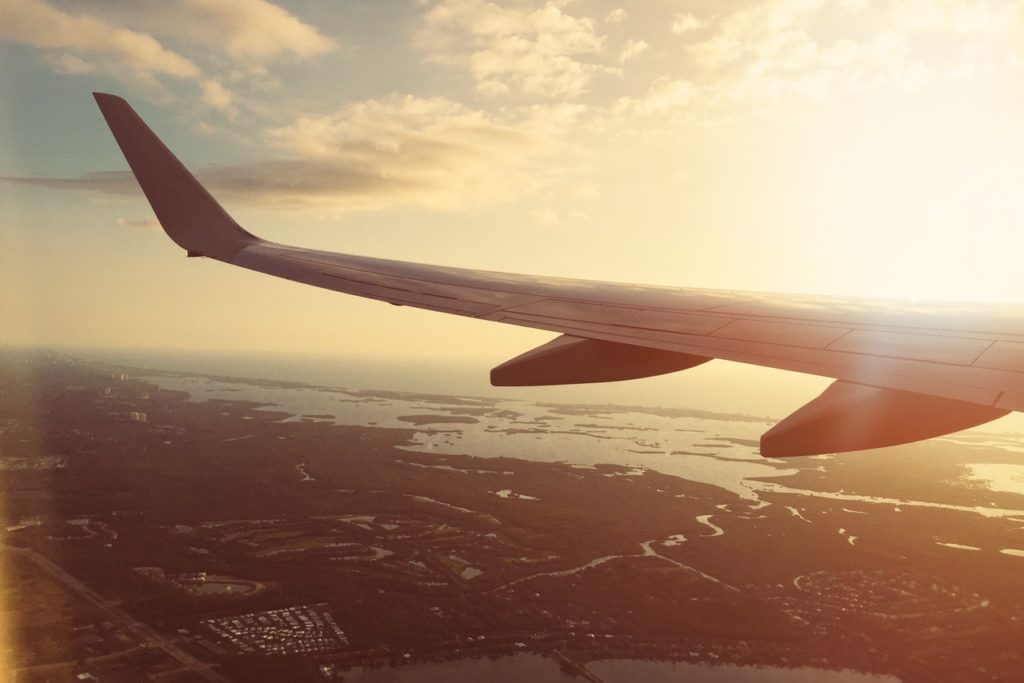 _ 1 The professionals working in the flight industry are very well paid, and for a good reason.
It's not surprising that these men and women are paid so much. Not only do they have to train very hard, but their jobs are somewhat dangerous as well. While there were only two cases of fatalities on large commercial airlines in the US in the past 10 years, you never know when something can go wrong. We should be grateful that people in these professions are doing their jobs and not, for example, switching to the surprisingly lucrative mattress business.
#8 Psychiatrists
Psychiatrists in Florida are earning 195,400 dollars a year. This won't shock anyone, as the rush of the everyday rat race is bound to make people all over the globe become neurotic and mentally unhealthy. However, people are not giving up and they're continuing to search for professional help, as indicated by the high rank that psychiatrists have achieved on the list of the highest paying jobs in 2019.
#7 Internists
The practitioners of internal medicine (or general medicine, in nations belonging to the Commonwealth) specialize in treating adult diseases. These people are especially trained for dealing with undifferentiated diseases and the diseases that have affected several organs, or even the entire body of a patient. On average, internists in Florida earn 204,230 dollars per year. It's interesting that Florida is one of the five states with most internists, so if you're an internist and you'd like to hang out with your colleagues and learn from them, then Florida is the right state for you! We've already said it, but we'll say it again: if you decide to move to Florida, Moving Kings Van Lines FL should be your go-to van line.
#6 Orthodontists
Nobody likes going to the dentist, but that hasn't stopped orthodontics from becoming one of the highest paying jobs in Florida. Orthodontists have specialized in fixing badly positioned teeth and jaws. They're earning an average of 204,750 dollars a year.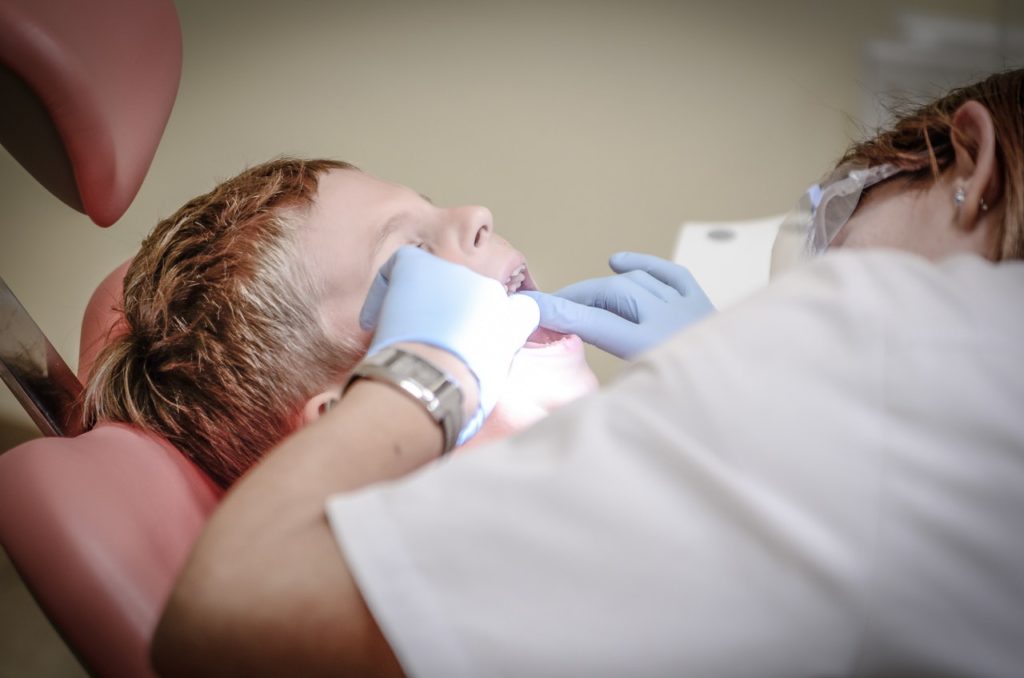 _ 2 Everyone wants a perfect smile, and orthodontists can help people with that.
There are no other types of dentists on this list. This would indicate that people would rather go to an orthodontist in order to become one step closer to having a perfect smile, than to a dentist who would fix their painful problems with teeth.
#5 Other Physicians And Surgeons
Spoiler: number 4 on the list belongs to surgeons, and number 3 is claimed by the family and general practitioners. All other doctors who have specialized in a certain field of medicine have ranked number 5. It is quite understandable that we value our medical workers so highly. Health is among the most important things in life, not only for an individual person, but for the humankind as a whole. Other physicians and surgeons have been earning an average of 205,020 dollars a year.
#4 Surgeons
An average salary for surgeons in Florida for 2019 amounts to 211,640 dollars a year. Similarly to some of the other professions on this list, after studying very hard for years, surgeons start saving lives and thus indebting humankind. We have repaid them with one of the largest average salaries, no matter the location.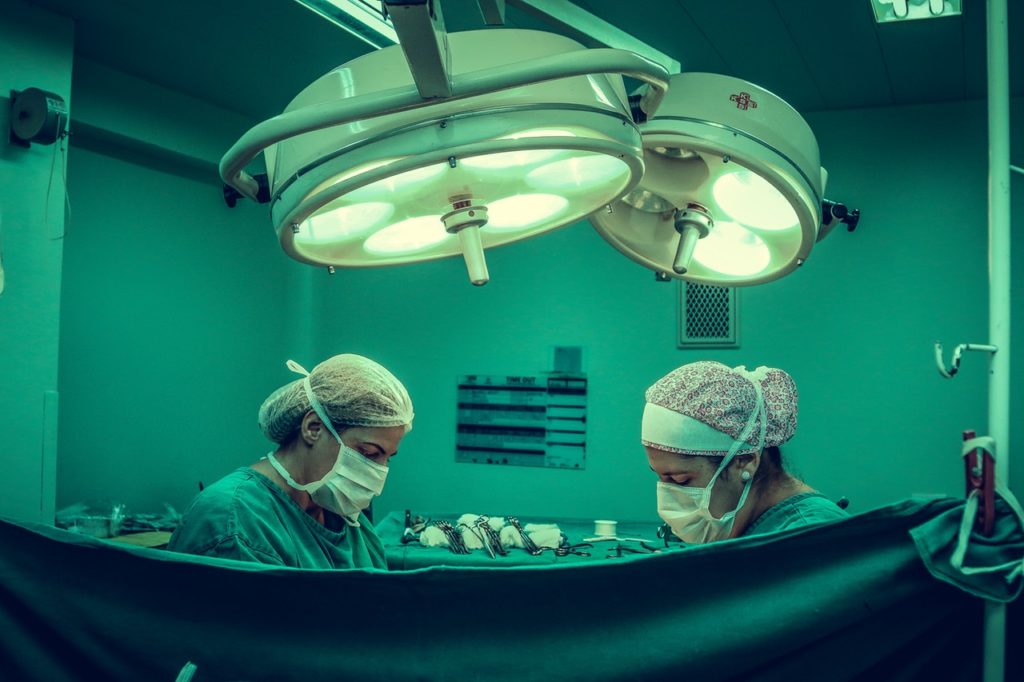 _ 3 As expected, surgeons have one of the highest paying jobs in Florida.
Being a surgeon is a stressful job, but that is partly compensated by the fact that surgeons can eventually buy almost anything they desire. For example, the fact that mortgage rates are falling will please many people, but surgeons won't be much affected by that (if they're affected at all).
#3 Family And General Practitioners
These medical practitioners possess a more general knowledge of medicine. When people get sick (unless it's an emergency), they go to see their family (or general) practitioner. He then gives them some general advice and often refers them to another doctor, this time the one who has specialized in a certain field of medicine. Family and general practitioners earn an average of 216,020 a year in Florida.
#2 Obstetricians And Gynecologists
Obstetricians and gynecologists have specialized in taking care of the female reproductive system. While people are more widely aware of the fact that gynecologists help women with any ailments related to female reproductive organs, it is less known that obstetricians take care of pregnant women. Whether the baby is on its way, or following a period immediately after childbirth, obstetricians are there for all the women that are carrying a child. The folks in these two professions earn 255,530 dollars a year.
#1 Anesthesiologists
And finally, at number 1 we have the anesthesiologists. The people who work in this profession are in charge of the perioperative care of the patients at all stages of surgery. In case you've been wondering, "perioperative" refers to a process that is happening during the operation. While it may be surprising to some people that anesthesiologists earn 280,390 dollars a year (that is, about 25 thousand dollars more than the professions that have ranked second on this list), many things can go wrong while providing anesthesia. That's why it's very important to have a highly trained anesthesiologist during the operation. Even if the operation is successful, a patient might never wake up if the anesthesia was provided inadequately. People are usually very grateful to a surgeon after a successful operation. Unfortunately, anesthesiologists are often neglected when it comes to people's gratitude.
#11-20
While we're at it, here's the next ten jobs on the list, along with their average salaries in Florida:
#11 Nurse Anesthetists – $177,390
#12 Dentists, General – $167,270
#13 Physicists – $143,370
#14 Law Teachers, Postsecondary – $141,230
#15 Podiatrists – $136,170
#16 Financial Managers – $132,850
#17 Architectural And Engineering Managers – $129,850
#18 Computer And Information Systems Managers – $129,540
#19 Lawyers – $128,920
#20 Sales Managers – $125,050
So, now that you know what are the highest paying jobs in Florida for 2019, you can decide if you want to relocate there, or maybe even switch professions if you want to earn more money and the job seems interesting enough. Good luck!
The Ultimate Guide to the Essential Social Skills in Business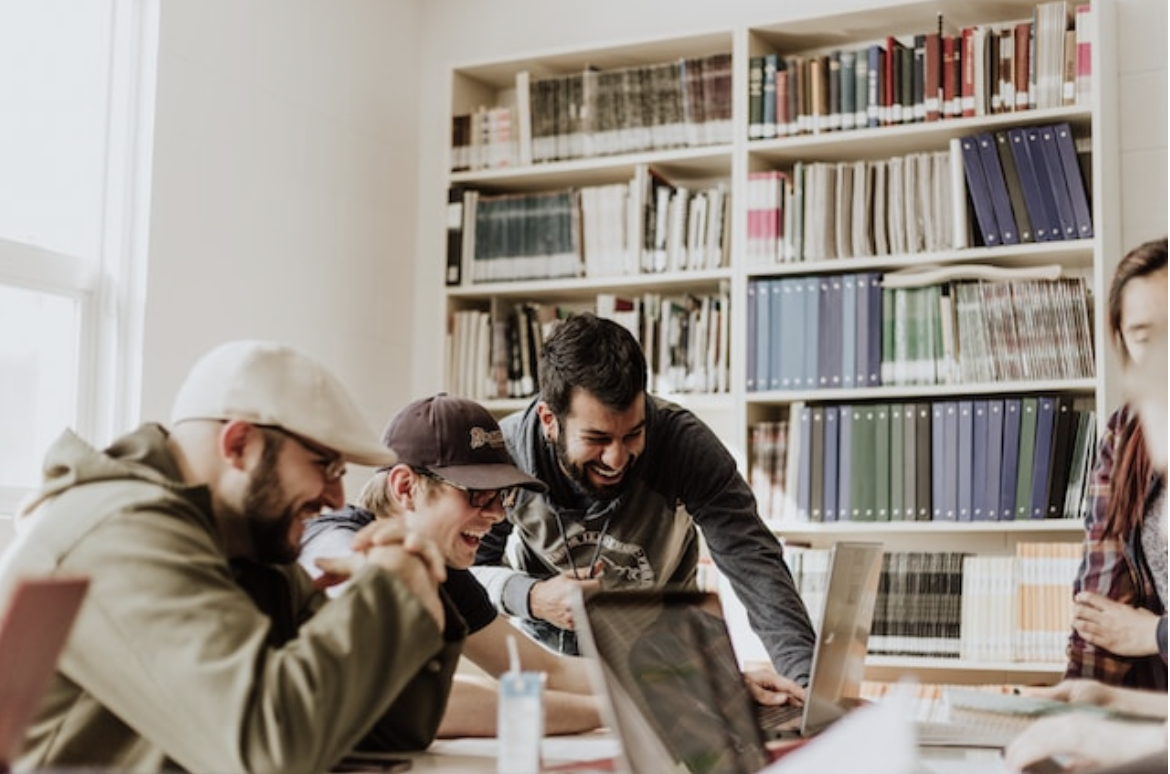 Effective communication and strong relationships are essential for success in the workplace. One factor that can greatly influence these qualities is emotional intelligence, often abbreviated as EQ. EQ refers to the ability to identify, understand, and manage one's own emotions, as well as the emotions of others. Research has shown that individuals with high levels of EQ are better equipped to handle stress, communicate effectively, and work collaboratively with others (Chamorro-Premuzic & Sanger, 2016).
Research has consistently shown that emotional intelligence (EQ) is an important predictor of job performance and success in the workplace. EQ is comprised of a set of skills that allow individuals to recognize, understand, and regulate their own emotions, as well as the emotions of others. In addition, individuals with high EQ are better able to communicate effectively, build relationships, and navigate complex social situations. As a result, they are often viewed as effective leaders and collaborators, and are more likely to achieve their personal and professional goals.
In fact, a number of studies have demonstrated the significant impact that EQ has on job performance and success. For example, one study of 85 upper-level managers found that those with higher EQ scores were rated as more effective leaders by their subordinates (Law, Wong, & Song, 2004). Another study of 151 employees found that those with higher EQ were more likely to be promoted within their organization over a five-year period (Carmeli, Brueller, & Dutton, 2009). These findings highlight the importance of EQ in the workplace and suggest that developing these skills can lead to significant benefits for both individuals and organizations.
According to a study conducted by TalentSmart, a leading provider of EQ assessments, EQ is responsible for 58% of success in all job types (Bradberry & Greaves, 2009). In contrast, IQ only accounts for about 4% of success in the workplace. This suggests that EQ is a crucial skill set for individuals in any professional field. Fortunately, EQ is a skill that can be developed and honed over time with practice and awareness.
There are several key components of EQ that are particularly important for success in the workplace. These include: 
Self-Regulation: This refers to your capacity to recognize and control your emotions. Sometimes treating them when they arise may be necessary. Understanding how to manage your anger is essential. However, it can also cover how to control the feelings you'll experience.
Self-Awareness: This implies recognizing and understanding your own feelings. Do noisy places make you nervous? Do other people talking over you make you angry? Knowing these truths about yourself shows that you are working on your self-awareness. Being conscious of yourself is necessary for this phase, which can be more complex than it sounds.
Socialization: This category focuses on your capacity to manage social interactions and direct relationships. It doesn't entail dominating others but knowing how to work with others to achieve your goals. This could entail presenting your ideas to coworkers, leading a team, or resolving a personal disagreement.
Motivation: Strong motivators include external forces like money, status, or suffering. Internal motivation, however, plays a significant role in Goleman's concept. By doing so, you demonstrate your ability to control your cause and initiate or continue initiatives of your own volition rather than in response to external demands.
Empathy: It's equally critical to be sensitive to others' feelings. This may entail learning to identify different emotional states in individuals — for example, can you tell the difference between someone at ease and someone anxious? — but it also requires comprehension of how other people may react to their current situation. Empathy is one of the essential traits in business and business leadership.
A thought leader in this space, Michael Ventura has built a career advising organizations on the importance of emotional intelligence in the workplace. In his book, Applied Empathy, Ventura highlights the value of empathy in business and provides strategies for developing and applying this skill set. With two decades of experience as a leader, facilitator, and educator, Ventura's work has made impact in with prestigious institutions such as Princeton University and the United Nations as well as corporate clients such as Google and Nike.
Through his work, Ventura advises leaders to focus on the development of EQ in order to help individuals improve their communication, collaboration, and leadership skills, ultimately leading to greater success in the workplace. Experts like Ventura continue to support the growing body of research on the value of EQ in business, and the evidence that organizations who invest in the EQ of their teams help to create a more empathetic and successful professional environment.
And it's worth noting that EQ isn't just important for individual success in the workplace, but also for overall organizational success. A study by the Center for Creative Leadership found that EQ was a better predictor of success than IQ or technical skills in the workplace, and that teams with higher levels of EQ tend to be more effective and productive (Boyatzis, Goleman, & Rhee, 1999). By cultivating a culture of empathy and emotional intelligence, organizations can improve their overall performance and create a more positive work environment for their employees.
In conclusion, emotional intelligence is a crucial component of success in the workplace, and individuals and organizations alike should prioritize the development of these skills. The ones that do not only develop a leading edge in their category, but also become a meaningful place to work for their teams. And in today's rapidly changing talent landscape, the retention of highly capable, emotionally intelligent leaders is one of the greatest keys to unlocking success.
References:
Boyatzis, R. E., Goleman, D., & Rhee, K. S. (1999). Clustering competence in emotional intelligence: Insights from the emotional competence inventory (ECI). In R. Bar-On & J. D. A. Parker (Eds.), Handbook of emotional intelligence (pp. 343-362). Jossey-Bass.
Bradberry, T., & Greaves, J. (2009). Emotional intelligence 2.0. TalentSmart.
Chamorro-Premuzic, T., & Sanger, M. N. (2016). Does employee happiness matter? Journal of Organizational Effectiveness: People and Performance, 3(2), 168-191.