Research Finds Top 10 Highest Paying Jobs in Floria are Dominated by Medical Professionals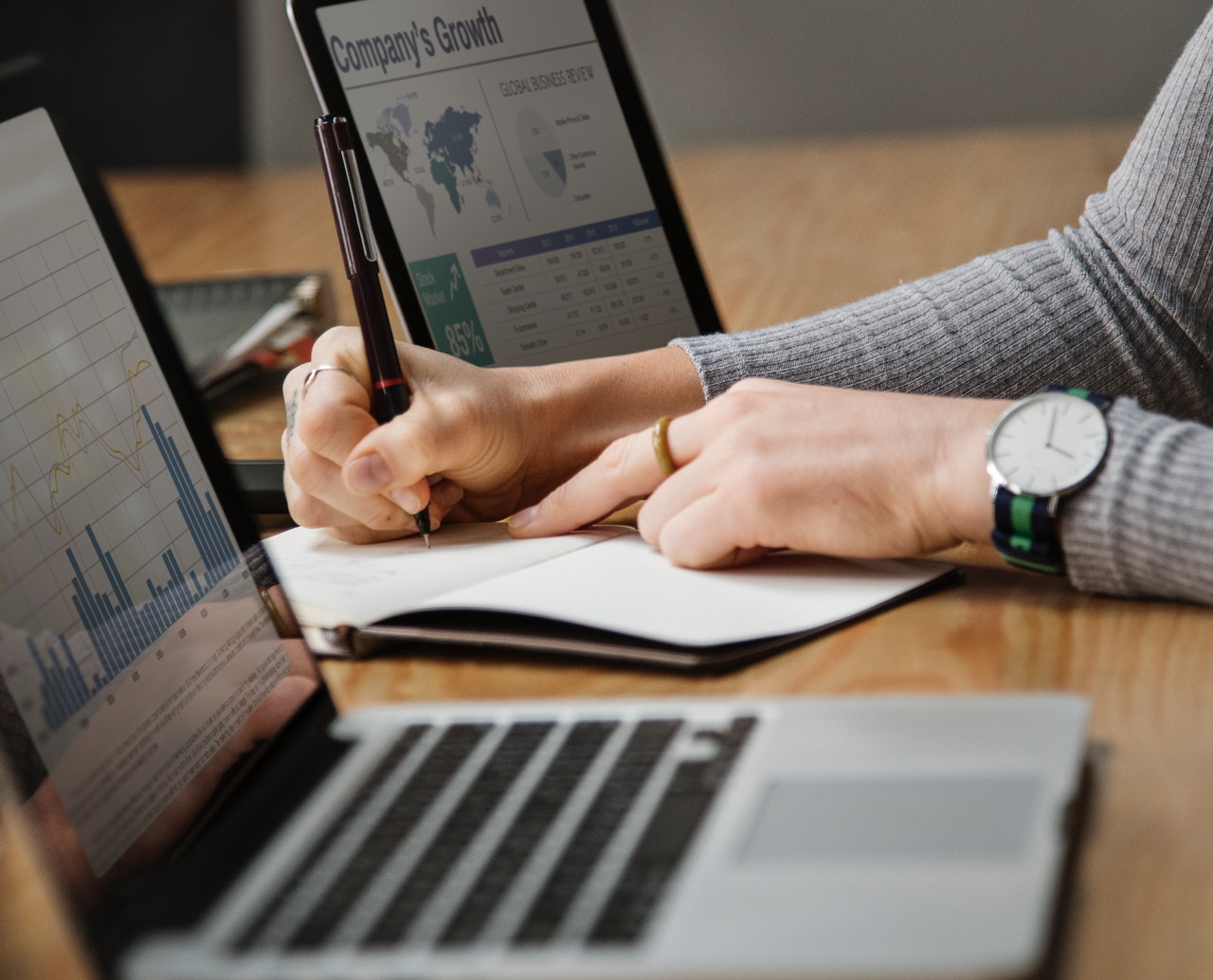 Bigtime Daily recently conducted a research based on the publicly available data online to find out the highest paying jobs in Florida. Although 1 or 2 entries were surprising, but majority of the occupations in top 10 were quite predictable.
If you live in Florida, you might have been wondering what are some of the highest paying jobs in the Sunshine State this year. Maybe you're thinking of switching professions and you'd like to work in a more lucrative industry? Or maybe you're simply curious? Even if you live in another state, it's worth taking a look at our list. Maybe the job that you do pays better in Florida and you should consider relocating your business? Whatever the reason, here's our list of 10 highest paying jobs in Florida in 2019.
Before we proceed
First of all, it's worth noting that we have compiled this list according to the official data of the Bureau of Labor Statistics. If you follow this link, you can see for yourself what's the average wage in any (legal) profession that you're interested in. This data was released on March 29, 2019. That means that this information is the most up-to-date information that one can find.
It's also interesting that 8 out of the 10 highest paying jobs in Florida are a part of the medical profession. Of course, you don't have to be a doctor to become rich (check out our story on Riccardo Lex, a successful entrepreneur with some wisdom to share), but it sure helps.
The list
#10 Chief Executives
Chief executive officers (CEOs) are the most senior officers in an organization, usually in nonprofit institutions and companies. Chief executives in Florida have been making an average of 187,870 dollars a year. Because it takes time to properly develop a company, an average entry-level salary for chief executives is 53,110 dollars a year. If you're a CEO but you don't live in Florida, it's worth comparing these numbers with the average salaries in your own respective state. If you conclude that you'd probably be earning more in the Sunshine State, consider relocating your business to Florida. We've provided a link to the company Movers Kings because we believe that they're the best in the area.
#9 Airline Pilots, Copilots, And Flight Engineers
Number 9 on our list of highest paying jobs in Florida belongs to the professionals working in the flight industry. Namely, airline pilots, copilots, and flight engineers. The average salary for these professions in Florida is 188,400 dollars a year.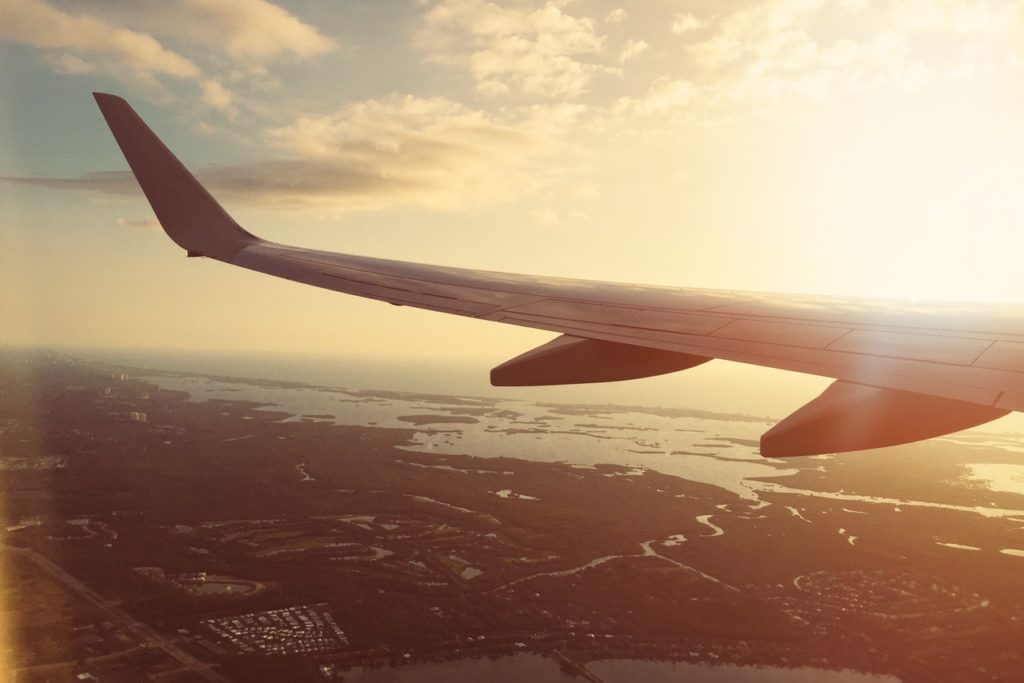 _ 1 The professionals working in the flight industry are very well paid, and for a good reason.
It's not surprising that these men and women are paid so much. Not only do they have to train very hard, but their jobs are somewhat dangerous as well. While there were only two cases of fatalities on large commercial airlines in the US in the past 10 years, you never know when something can go wrong. We should be grateful that people in these professions are doing their jobs and not, for example, switching to the surprisingly lucrative mattress business.
#8 Psychiatrists
Psychiatrists in Florida are earning 195,400 dollars a year. This won't shock anyone, as the rush of the everyday rat race is bound to make people all over the globe become neurotic and mentally unhealthy. However, people are not giving up and they're continuing to search for professional help, as indicated by the high rank that psychiatrists have achieved on the list of the highest paying jobs in 2019.
#7 Internists
The practitioners of internal medicine (or general medicine, in nations belonging to the Commonwealth) specialize in treating adult diseases. These people are especially trained for dealing with undifferentiated diseases and the diseases that have affected several organs, or even the entire body of a patient. On average, internists in Florida earn 204,230 dollars per year. It's interesting that Florida is one of the five states with most internists, so if you're an internist and you'd like to hang out with your colleagues and learn from them, then Florida is the right state for you! We've already said it, but we'll say it again: if you decide to move to Florida, Moving Kings Van Lines FL should be your go-to van line.
#6 Orthodontists
Nobody likes going to the dentist, but that hasn't stopped orthodontics from becoming one of the highest paying jobs in Florida. Orthodontists have specialized in fixing badly positioned teeth and jaws. They're earning an average of 204,750 dollars a year.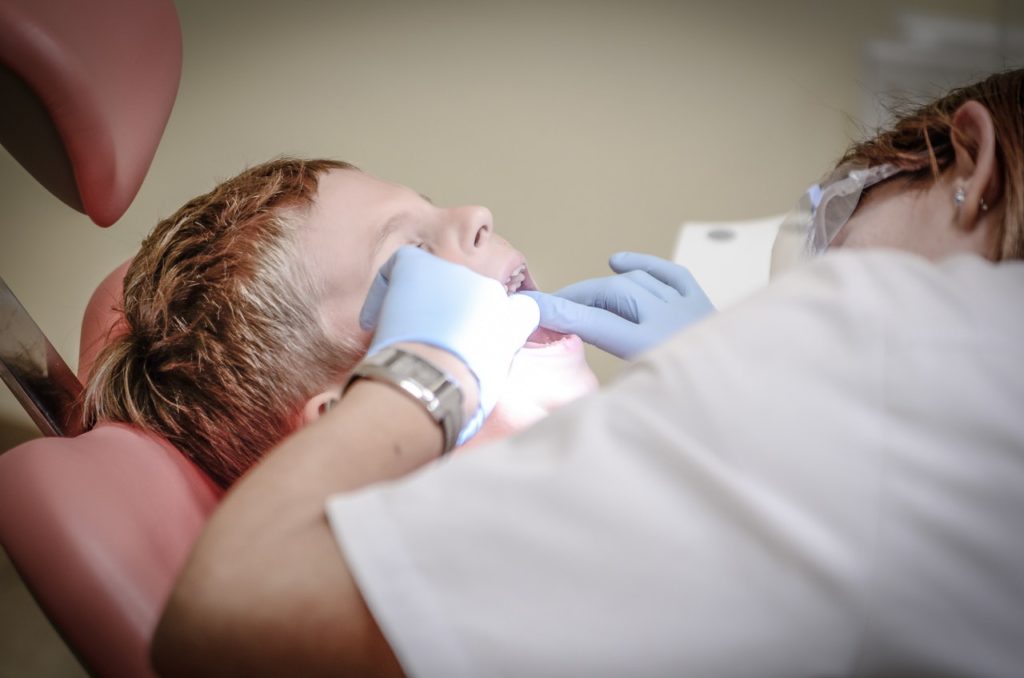 _ 2 Everyone wants a perfect smile, and orthodontists can help people with that.
There are no other types of dentists on this list. This would indicate that people would rather go to an orthodontist in order to become one step closer to having a perfect smile, than to a dentist who would fix their painful problems with teeth.
#5 Other Physicians And Surgeons
Spoiler: number 4 on the list belongs to surgeons, and number 3 is claimed by the family and general practitioners. All other doctors who have specialized in a certain field of medicine have ranked number 5. It is quite understandable that we value our medical workers so highly. Health is among the most important things in life, not only for an individual person, but for the humankind as a whole. Other physicians and surgeons have been earning an average of 205,020 dollars a year.
#4 Surgeons
An average salary for surgeons in Florida for 2019 amounts to 211,640 dollars a year. Similarly to some of the other professions on this list, after studying very hard for years, surgeons start saving lives and thus indebting humankind. We have repaid them with one of the largest average salaries, no matter the location.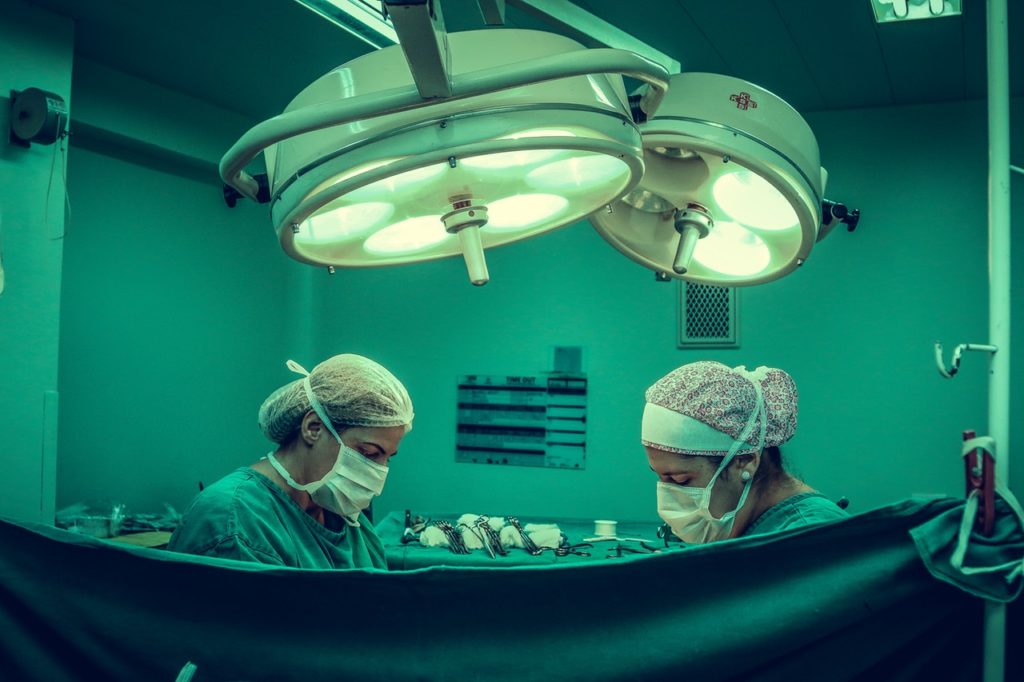 _ 3 As expected, surgeons have one of the highest paying jobs in Florida.
Being a surgeon is a stressful job, but that is partly compensated by the fact that surgeons can eventually buy almost anything they desire. For example, the fact that mortgage rates are falling will please many people, but surgeons won't be much affected by that (if they're affected at all).
#3 Family And General Practitioners
These medical practitioners possess a more general knowledge of medicine. When people get sick (unless it's an emergency), they go to see their family (or general) practitioner. He then gives them some general advice and often refers them to another doctor, this time the one who has specialized in a certain field of medicine. Family and general practitioners earn an average of 216,020 a year in Florida.
#2 Obstetricians And Gynecologists
Obstetricians and gynecologists have specialized in taking care of the female reproductive system. While people are more widely aware of the fact that gynecologists help women with any ailments related to female reproductive organs, it is less known that obstetricians take care of pregnant women. Whether the baby is on its way, or following a period immediately after childbirth, obstetricians are there for all the women that are carrying a child. The folks in these two professions earn 255,530 dollars a year.
#1 Anesthesiologists
And finally, at number 1 we have the anesthesiologists. The people who work in this profession are in charge of the perioperative care of the patients at all stages of surgery. In case you've been wondering, "perioperative" refers to a process that is happening during the operation. While it may be surprising to some people that anesthesiologists earn 280,390 dollars a year (that is, about 25 thousand dollars more than the professions that have ranked second on this list), many things can go wrong while providing anesthesia. That's why it's very important to have a highly trained anesthesiologist during the operation. Even if the operation is successful, a patient might never wake up if the anesthesia was provided inadequately. People are usually very grateful to a surgeon after a successful operation. Unfortunately, anesthesiologists are often neglected when it comes to people's gratitude.
#11-20
While we're at it, here's the next ten jobs on the list, along with their average salaries in Florida:
#11 Nurse Anesthetists – $177,390
#12 Dentists, General – $167,270
#13 Physicists – $143,370
#14 Law Teachers, Postsecondary – $141,230
#15 Podiatrists – $136,170
#16 Financial Managers – $132,850
#17 Architectural And Engineering Managers – $129,850
#18 Computer And Information Systems Managers – $129,540
#19 Lawyers – $128,920
#20 Sales Managers – $125,050
So, now that you know what are the highest paying jobs in Florida for 2019, you can decide if you want to relocate there, or maybe even switch professions if you want to earn more money and the job seems interesting enough. Good luck!
Outsourcing Front-End Development Services: Insider's Guide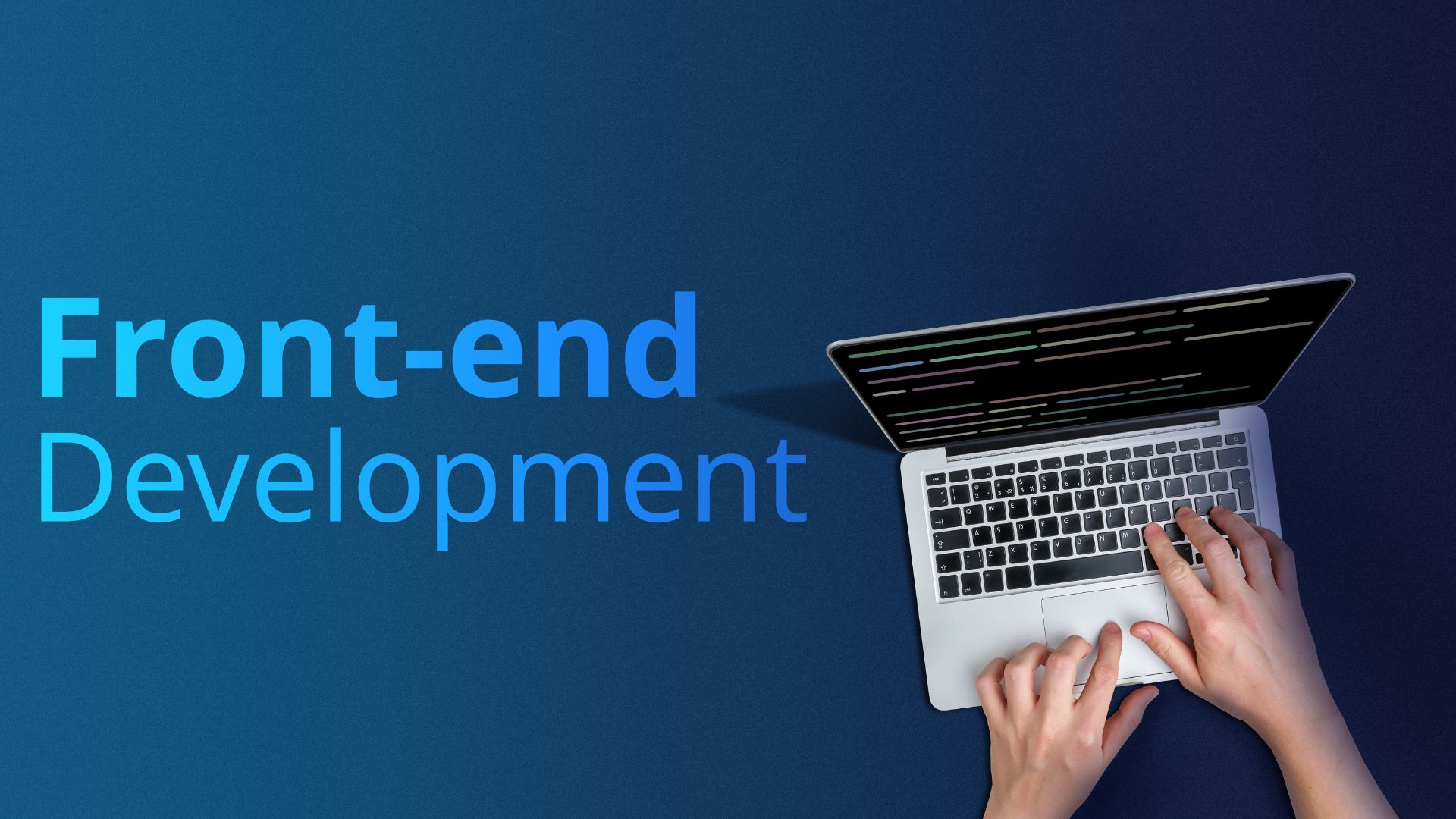 Outsourcing front-end development services has become increasingly popular in recent years as companies look to access specialized skills and expertise, and save on labor costs. According to the Global Outsourcing Survey made by Deloitte, the top reasons for outsourcing front-end development are to access specialized skills (57%), cost savings (50%), and to free up internal resources (49%).
This article will cover some frequently asked questions (FAQs) in a Q&A way to help you make an informed decision when considering outsourcing front-end development services. We'll address concerns such as how to find the right vendor, how to communicate effectively, and how to manage the project to ensure success. By the end of this article, you'll have a better understanding of the considerations and best practices for outsourcing front-end development services.
What is front-end development?
Front-end development, or client-side development, refers to designing and implementing a website's or application's user interface (UI). It involves creating the layout, visual design, and interactive features that users interact with when they visit a website or use an app.
Front-end developers use a variety of programming languages and technologies to build the UI, including HTML, CSS, and JavaScript. They also need to have a strong understanding of user experience (UX) design principles and be able to create visually appealing and intuitive interfaces that meet the needs of the target audience.
Front-end development plays a crucial role in the user experience of a website or application, and it's an essential part of any digital product. The work of a front-end developer often intersects with that of a UX designer and a back-end developer.
Why should I consider outsourcing front-end development services?
As mentioned in the intro, there are several reasons why outsourcing front-end development services may be an excellent option for your company. One of the main reasons is cost savings. Outsourcing is often more cost-effective than hiring in-house developers, especially if you only need front-end development services for a specific project. 
Also, a company can benefit from a vendor's specialized skills and experience and the ability to scale its development resources as needed. This can be especially useful for companies with fluctuating project demands or in need to quickly ramp up or down their development efforts.  
In addition, outsourcing front-end development can allow a company to focus on its core competencies and improve the overall quality of the product, as well as save time by delegating the development work to a vendor. 
How do I find the right front-end development company to work with?
Finding the right front-end development company to work with is crucial for a successful project. Start by defining your project goals, timelines, and budget, and research potential vendors with experience in the technologies and frameworks relevant to your project. 
Review the company's portfolio and case studies to get a sense of their past work and the types of projects they have experience with. Glassdoor, Trustpilot, LinkedIn, GoodFirms or Clutch are some platforms to do this. Consider the company's culture and values. You can also request references and speak with past clients to get an idea of the company's track record and how well they handle challenges like yours. 
What should I consider when choosing a front-end development company?
There are several factors to consider when choosing a front-end development company. Technical skills and experience are crucial, as the company will be responsible for building and implementing the UI of your website or application. Check if the company has experience with the technologies and frameworks you need for your project.
Effective communication and collaboration are also essential. Verify that the vendor has a track record of working well with clients and can effectively communicate and collaborate with your team. Cultural fit is also important, as you will be working closely with the vendor for the duration of the project. It's a good idea to have a face-to-face or video call meeting to get a sense of the company's culture and see if it aligns with your own.
Finally, consider the company's pricing and business model. Make sure the company is transparent about its rates and fees and that they align with your budget. Also, consider whether the company offers flexible pricing options or packages that may be more suitable for your needs.
Once you've narrowed down your options, it's a good idea to request proposals from a few different vendors. This will allow you to compare and contrast their approaches and determine the best fit for your project. 
Bringing it all together
In summary, outsourcing front-end development services can be an easy, cost-effective, and efficient way to access specialized skills and expertise. By carefully considering factors such as technical skills, communication and collaboration abilities, cultural fit, pricing, and business model, you can find the right vendor to meet your needs and achieve success with your project.