Sneakers & Streetwear, the focus of fashion influencer Santino LoConte's creative marvel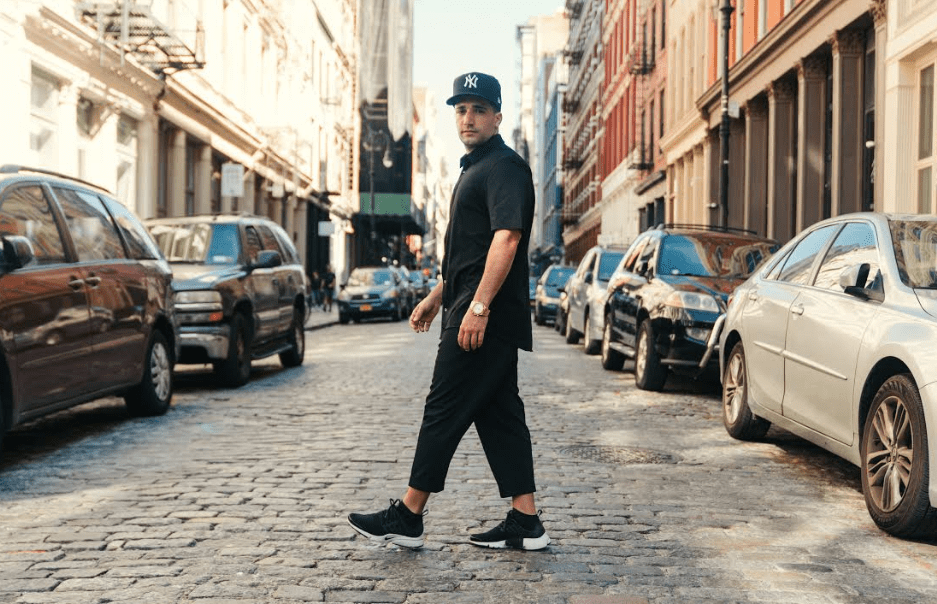 What is common between Gen Z and millennials? It is indeed their unfazed love for streetwear and sneakers. For fashion influencer and creative director Santino LoConte luxury streetwear is a passion. LoConte admits that he has been lucky to have developed deep networks within sneaker and streetwear inroads of the global fashion market.
LoConte's opinion on sneakers and streetwear is considered noteworthy in the fashion circuits. In recent times, events happening within the proponent's physical store and brand have attracted the attention of Forbes, WWD, Hypebeast, Highsnobiety, and other fashion press. One such development was the opening of a lifestyle brand and curated retail concept located at 807 Washington Street in New York City. In partnership with Korean giant Samsung, LoConte offers sneaker and streetwear lovers unique access to new releases such as Adidas's YEEZY Boost 700 Wave Runner, Futurecraft 4D and Hu NMD "Holi Festival."
LoConte puts a lot of trust in his product selections and relationships with consumers. Each product from Santino's collections comes with a certificate of authenticity, so customers know they are getting the real deal.
Santino LoConte's recognition as a fashion authority is based on not only concepts of sneaker and streetwear design, but also on matters of back-office support systems and industry contacts.
Perhaps the key area of creative strength for LoConte is the ability to bring together novel partnerships. His brand Reign in collaboration with Samsung is a sponsor of the New York Fashion Week. The team also works with notable industry players such as Balmain, Comme des Garçons, Thom Browne, Rick Owens, and Issey Miyake.
Much of LoConte's flair for detail can be seen at Reign's flagship retail store in New York which features an integrated sound and visual technology shopping system amongst a white-washed exposed brick wall, and Versailles parquet sky-light lit setting.
The Benefits Of Staff Training And Development In Geriatric Care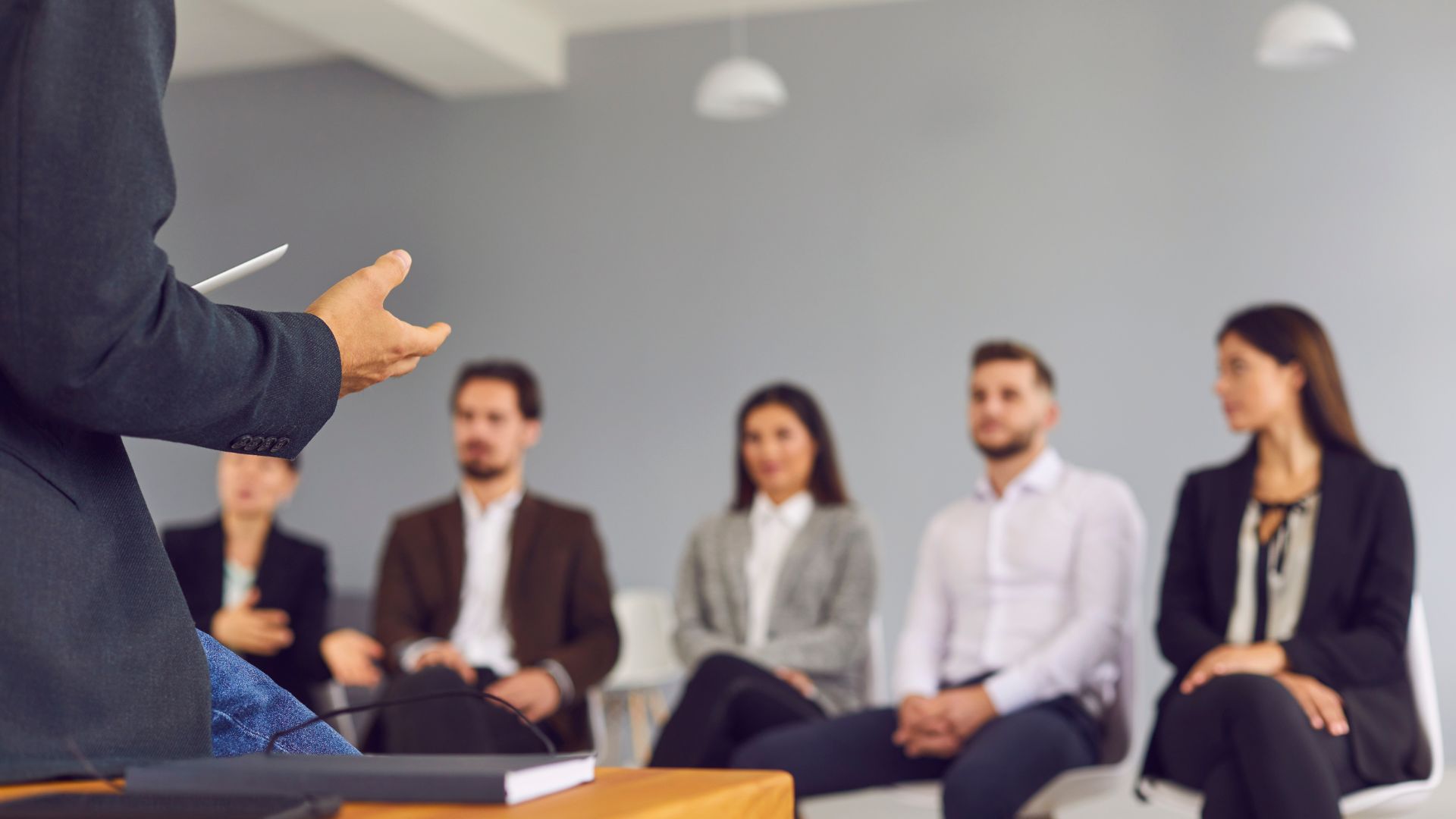 Staff training and development are critical in the senior care industry to ensure high-quality care for elderly patients. As the population ages, the demand for senior care is increasing, and the quality of care provided by staff can significantly affect patients' physical and mental health. Therefore, business owners must invest in staff training and development to ensure optimal patient care and achieve business success. Lisa Winters, New York City, explores the benefits of staff training and development in geriatric care.
Enhance Patient Care
The primary focus of senior care is to provide quality care to elderly patients, and staff training and development contribute to this aspect significantly.
Properly trained staff understand the unique needs of elderly patients, such as medication management, mobility assistance, and specialized therapy. Training ensures staff knows the latest techniques and best practices for geriatric patients.
Staff development also helps employees recognize factors that affect an elder's physical and mental health, enabling them to provide personalized care.
Better Healthcare Outcomes
Proper staff training and development can lead to better healthcare outcomes for seniors. Employees who understand managing chronic health conditions can provide better care and help prevent complications.
Additionally, staff who are trained in fall prevention can reduce the number of falls that occur in the facility, leading to reduced hospitalizations and improved resident health.
Improve Staff Productivity
Training and development allow employees to learn new and refine old skills, making them more productive in their work. Regular training sessions help employees stay updated with new tools or procedures that could help them perform their job more effectively.
Increased productivity eventually translates into better patient care, reduced employee turnover, and improved business operations.
Retain Employees
Staff development programs give employees a sense of career development, vital to retention. Opportunities to advance and broaden their skills through training can motivate employees to stay within the company.
Employers can benefit from reduced staff turnover, improved productivity, and a stable workforce.
Increased Staff Confidence
Training and development can increase employee confidence by providing new skills and knowledge to perform their job correctly.
When properly trained, employees are more willing to take on new responsibilities and more challenging tasks, avoiding mistakes that can lead to poor patient care or safety hazards. Confidence in their abilities improves staff morale, leading to better teamwork and more effective operations.
Improved Communication
Effective communication is crucial in senior care, as employees must work together to meet the needs of residents.
Staff training and development can improve communication skills, helping staff members communicate effectively with residents, families, and coworkers. Improved communication can improve care coordination, increase resident satisfaction, and reduce misunderstandings.
Compliance With Regulations
The geriatric care industry is highly regulated to safeguard patients and the staff. Refresher training on regulatory requirements is essential to avoid violations that could harm patients and result in significant fines.
Training and development around sensitive issues such as patient confidentiality or infection control can also ensure that staff follows the established guidelines, protecting patients from harm.
Reduced Costs
Although investing in staff training and development may seem expensive, it can result in cost savings in the long run when well-trained staff is better equipped to identify potential issues before they become significant problems, reducing the need for expensive interventions.
Improved Reputation
Providing high-quality senior care requires a team of well-trained and knowledgeable staff. When staff are well-trained and developed, this can lead to an improved reputation for the organization providing the care.
Families and seniors are more likely to trust an organization that invests in its staff and provides quality care.
Conclusion
Lisa Winters, New York City, believes staff training and development are central to the success of geriatric care facilities. Investing in employee education can improve patient care and business operations, increase employee retention, higher employee morale, and adherence to regulatory compliance. Business owners should prioritize staff training and development to ensure optimal patient care and provide a supportive work environment.