Speqta CEO Fredrik Lindros Teaches Us How to Say No to Black Box Bidding on PLAs with Their New AI-Based Bid-Optimization Tool Bidbrain™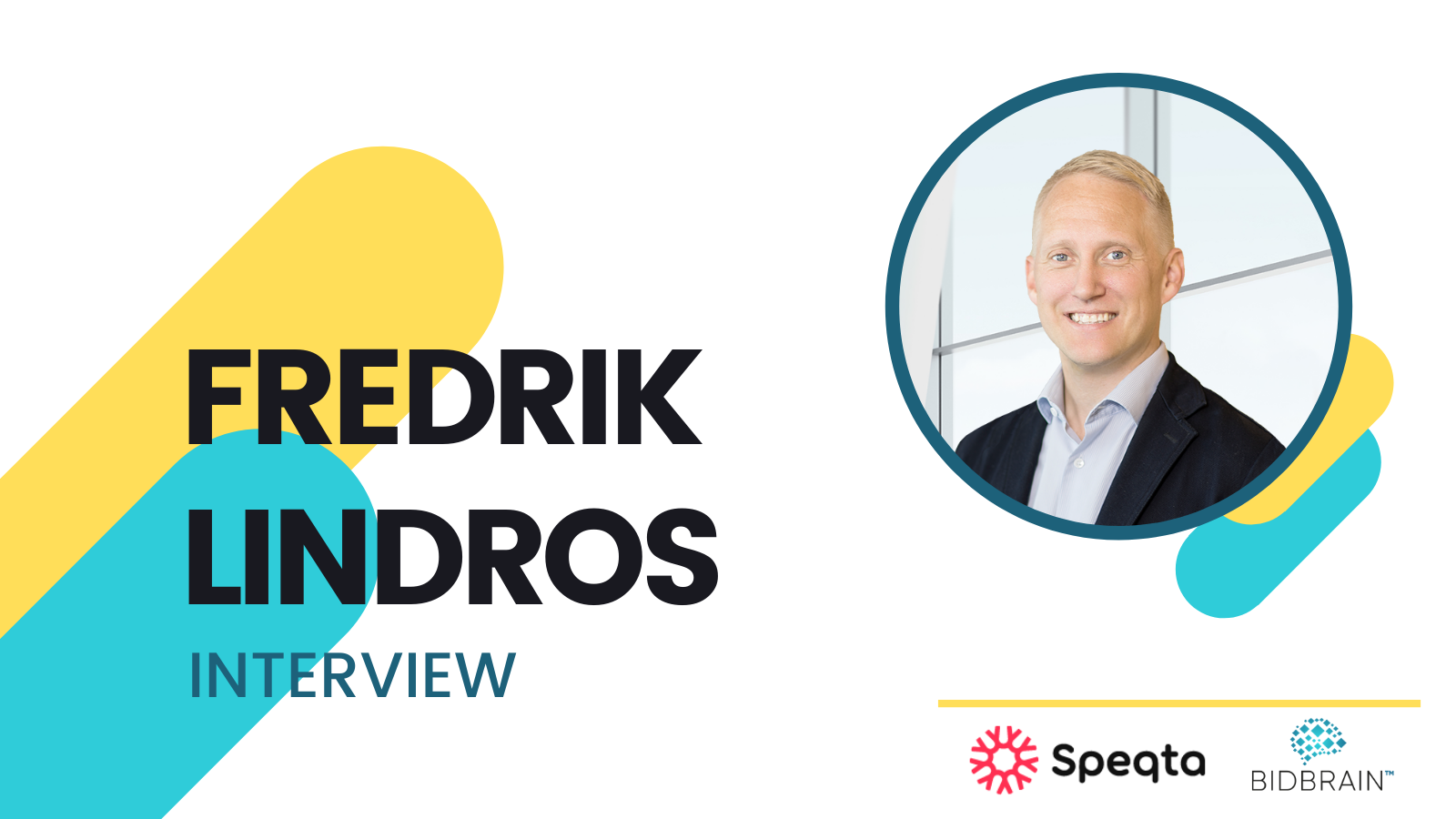 Stand out from the crowd by investing in Speqta's new SaaS tool, Bidbrain™! An AI-based solution for Google Shopping ads that specializes in bid optimization. Developed specifically for the e-commerce industry and dedicated to getting you ahead of the competition by optimizing your Product List Ads (PLAs.)
In the interview below with Speqta's CEO, Fredrik Lindros, learn more about this smart new tool and how you can bid more confidently and feel more secure about your businesses' growth.
Please tell us something that not everyone knows about yourself!
Fredrik Lindros: I've always been personally driven by innovation and change, obsessed as I was over sci-fi shows like Star Trek and Battlestar Galactica, both of which instilled upon me an acceptance and an inclination towards new technology and innovation. .
As for my passion for being equally strategic and creative, I have my time as a magician to thank for that. Unorthodox, yes! But I did, in fact, work as a professional magician some time ago. And, after working odd gigs at kindergartens, company gatherings, and various other stages, I developed skills that would later show itself in my business work as a talent for presentation, communication, and marketing.
And how do you usually start your days? (Are you a proactive or reactive type?)
Fredrik Lindros: I would say that I am a bit of both. I have a very particular schedule that I follow to the 'T' most days as a result of my waking habits. But, I'm flexible enough that I can deal with the unexpected when they come.
More specifically, every day, I wake up while the rest of my family is still asleep. Usually in the time between 4 AM and 5 AM. I start things off with a cup of coffee and then work entirely at home until it's time to go to the office to catch up with whoever is there for the day — we've done a lot of juggling to account for the global pandemic, but the work must go on.
The rest of the workday is spent hosting meetings, regularly communicating with others through email or Slack, and just working as efficiently as possible so that I can go back home and spend time with my children before the day ends and the routine starts anew.
Please introduce Bidbrain™! What is it? And, how can we use it?
Fredrik Lindros: In short. Bidbrain™ is a SaaS solution outfitted with both artificial intelligence and machine learning. We at Speqta developed it for the e-commerce industry to use for optimizing bids for Google Shopping Ads.
How would you say Bidbrain™ compares to manually bidding on PLAs?
Fredrik Lindros: E-retailers that show a preference over manual rule-based bidding on Google PLAs usually prize control over their bidding strategies. After all, at least then, they won't have to suffer through Google's automated black-box bidding strategies.
However, the main issue with manually bidding on PLAs, at least, when compared to BidBrain™, is that it just cannot beat the kind of results that you can achieve with an AI-based system. There's no question there. Bidbrain not only optimizes your bidding strategies to receive the best outcomes, but it is also capable of product feed optimization in order to increase the quality score of your PLAs. Furthermore, all you need to do to keep it working is to continue feeding it data in order to fuel its intelligence.
I know that there are many e-retailers out there that are reluctant to use new technology like this. But, there's no denying that compared to those who work manually, those who use AI-based optimization tools like Bidbrain, in the long-run, will always win over their competition.That's just how technology advances.
How about those e-retailers that already use the automated bidding tools provided by Google? What kind of benefits would Bidbrain™ offer to them?
Fredrik Lindros: One thing that we addressed during the creation of Bidbrain is transparency. Many online retailers that use Google's own tools can never be fully confident that the program is working for them at 100%. In fact, if you dissect the bids made by Google's Target-ROAS or Smart Shopping, you'll find that they are extremely high CPC-bids worth around 30-50 Euros each that result in very few conversions. 
As a retailer, it's just hard to feel secure with such black box bidding methods. Which is where Bidbrain™ comes in. Unlike Google's tools, Bidbrain was designed to reveal all data. So, e-retailers will always know where their bids are going, and they can rest easy knowing that the AI is 100% on their side. All while enjoying the extra functionalities provided by our sophisticated product feed optimization tools, the helpful insights given for future campaigns, and so on.
What advice would you give to fellow business owners looking to release their own products?
Fredrik Lindros: Bidbrain™ was only developed to be as dynamic and as insightful as it is today with communication. And so, my advice to fellow business owners is simple: communicate. Talk to your team, talk to your key customers, just talk. 
As a team, we got to know exactly what our customers were looking for and why they were looking for certain things. And this would not have been possible if our work environment had not been conducive to open dialogue. A significant portion of the developmental process of our service also involved just talking directly with our customers. It wouldn't be a stretch to say that these key customers more or less designed Bidbrain together with us. So, the more open you are to understanding the opinions of others, the better.
A complete guide to the best chatbots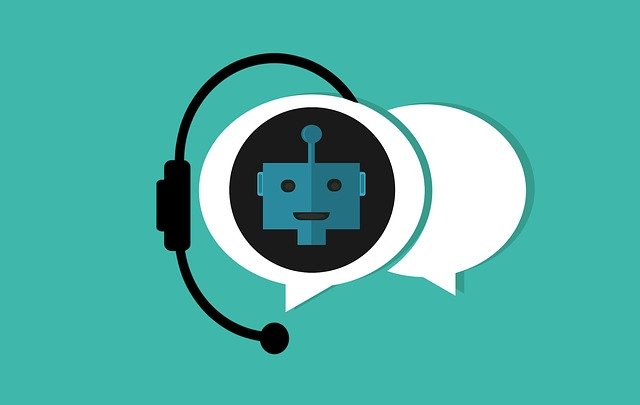 Chatbots are quickly becoming a best practice for customer service. They provide businesses with the opportunity to improve their customer experience and to be more accessible in an era when phone calls and emails may not always be possible or appropriate. Finding the best chatbot is all you need to make your customers happy!
The chatbot revolution is upon us. Chatbots have been on the rise for a few years now, and they are showing no signs of slowing down. Technology continues to advance, and there will be better solutions coming up every day. Therefore, it will be important to stay informed of the latest technologies and trends to get the most effective chatbots for use. To get the best results, you must understand the different types and the best practices for chatbots.
Understanding the Different Types of Chatbots
Chatbots are programs that use artificial intelligence to simulate conversations with human beings over instant messaging services like Facebook Messenger and WhatsApp. They can provide information about products or help customers solve problems in a natural-sounding conversational tone.
There are different types of chatbots you can create depending on the type of business. They range from customer service bots to news bots. Chatbots might be the answer if you are looking for an effective way to communicate with your customers. However, experts design chatbots differently to serve different purposes. Here are different types of chatbots and their definitions:
Conversational bots. These mimic human conversation by using machine learning algorithms to generate responses for users. They ultimately help customers to make decisions.
FAQ bots. These offer pre-generated answers to commonly asked questions. They will recommend options and knowledge base information to the users for more help in their search for answers to what they need.
Personal assistant bots. These types of chatbots perform tasks like scheduling appointments or helping people find items on websites. There are task-specific bots to help users with specialized needs.
Generic chatbots. Typical examples here are Siri and Alexa. These are open-ended bots that can typically answer any question. They are too general, and businesses would not prefer using them to address their specific needs.
The Best Practices for Chatbots
In today's world, everyone ones to stay connected. With the use of social media, instant messaging, and other types of digital communication, it is easy to stay in touch with friends and family all over the globe. However, there is sometimes a downside to this type of connection: we're always on! This habit can lead to habitually checking your phone for messages or updates even if you don't have anything pressing going on, a bad technology habit that can turn into an addiction as time goes by. Fortunately, there is a way out: chatbots.
Chatbots allow users to connect using artificial intelligence (AI) without being constantly logged onto their devices. So, what are the best practices for chatbots? There are important things to put into consideration. Here is a list of some things that can help make your chatbot successful. They include:
Making sure the bot is intuitive and easy to use. The chatbot should serve its intended purpose and help your business realize its goals and objectives for growth.
Being transparent about the type of data collected from users. Your contacts should feel safe when issuing out their data via the chatbot and get to know the help they will be getting by doing so. 
Providing options for how often people receive messages from the bot. Your chatbot shouldn't be a bother to your users. Therefore, the chatbot design should factor in options for users to pick at their pleasure.
Offering an option for scheduling automated messages in advance. This feature is a great option to help your customers get what they want in good time without wasting time.
Final Thoughts
Chatbots are a new frontier in the world of customer service. With chatbots, businesses can provide 24/7 support while at the same time scaling up their customer service without hiring more people. Chatbots have many benefits for business owners, but they often don't know the best practices that will help them get the most out of their bots. Use the ideas highlighted here to get the best chatbot for your business.