Speqta CEO Fredrik Lindros Teaches Us How to Say No to Black Box Bidding on PLAs with Their New AI-Based Bid-Optimization Tool Bidbrain™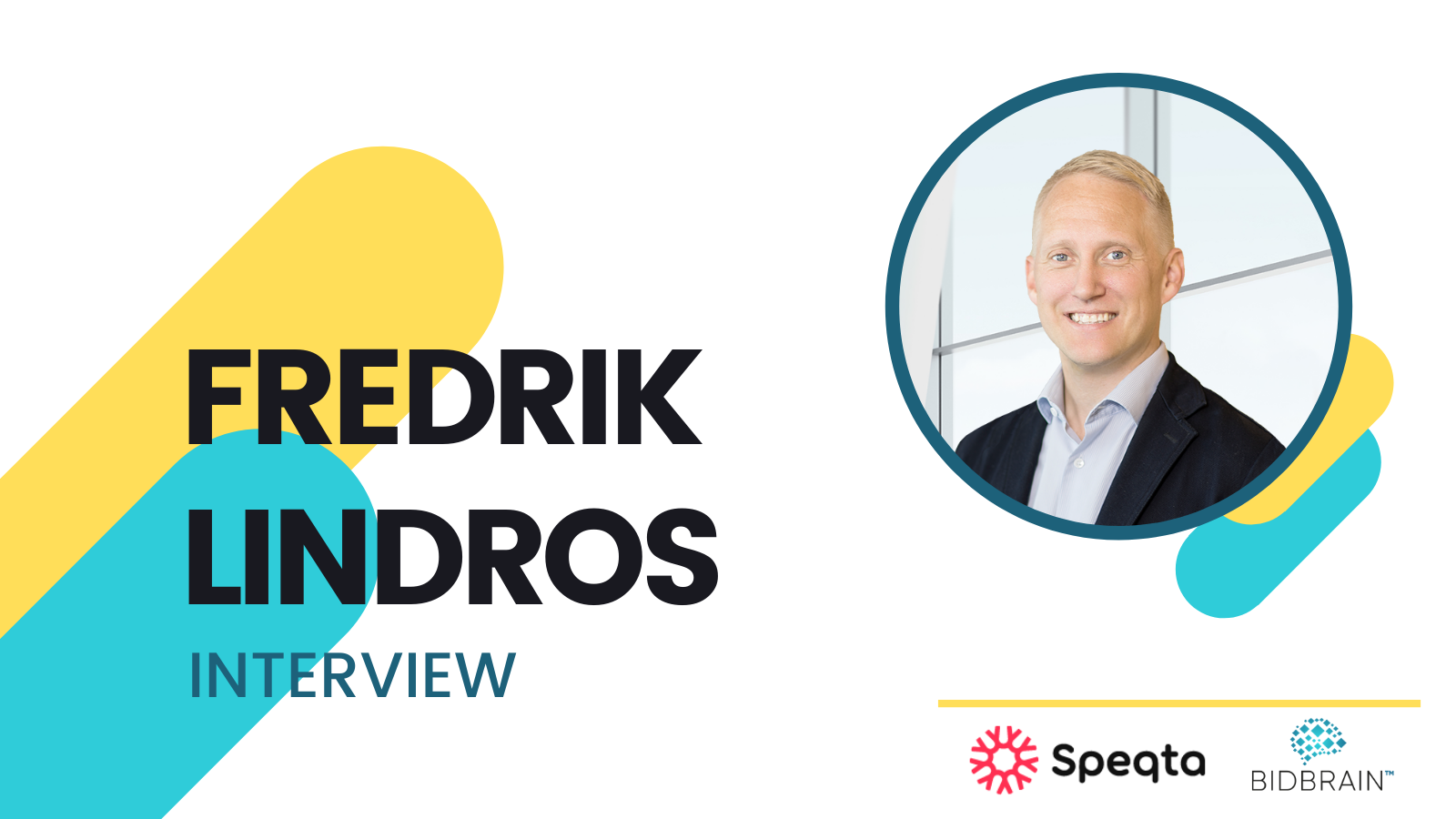 Stand out from the crowd by investing in Speqta's new SaaS tool, Bidbrain™! An AI-based solution for Google Shopping ads that specializes in bid optimization. Developed specifically for the e-commerce industry and dedicated to getting you ahead of the competition by optimizing your Product List Ads (PLAs.)
In the interview below with Speqta's CEO, Fredrik Lindros, learn more about this smart new tool and how you can bid more confidently and feel more secure about your businesses' growth.
Please tell us something that not everyone knows about yourself!
Fredrik Lindros: I've always been personally driven by innovation and change, obsessed as I was over sci-fi shows like Star Trek and Battlestar Galactica, both of which instilled upon me an acceptance and an inclination towards new technology and innovation. .
As for my passion for being equally strategic and creative, I have my time as a magician to thank for that. Unorthodox, yes! But I did, in fact, work as a professional magician some time ago. And, after working odd gigs at kindergartens, company gatherings, and various other stages, I developed skills that would later show itself in my business work as a talent for presentation, communication, and marketing.
And how do you usually start your days? (Are you a proactive or reactive type?)
Fredrik Lindros: I would say that I am a bit of both. I have a very particular schedule that I follow to the 'T' most days as a result of my waking habits. But, I'm flexible enough that I can deal with the unexpected when they come.
More specifically, every day, I wake up while the rest of my family is still asleep. Usually in the time between 4 AM and 5 AM. I start things off with a cup of coffee and then work entirely at home until it's time to go to the office to catch up with whoever is there for the day — we've done a lot of juggling to account for the global pandemic, but the work must go on.
The rest of the workday is spent hosting meetings, regularly communicating with others through email or Slack, and just working as efficiently as possible so that I can go back home and spend time with my children before the day ends and the routine starts anew.
Please introduce Bidbrain™! What is it? And, how can we use it?
Fredrik Lindros: In short. Bidbrain™ is a SaaS solution outfitted with both artificial intelligence and machine learning. We at Speqta developed it for the e-commerce industry to use for optimizing bids for Google Shopping Ads.
How would you say Bidbrain™ compares to manually bidding on PLAs?
Fredrik Lindros: E-retailers that show a preference over manual rule-based bidding on Google PLAs usually prize control over their bidding strategies. After all, at least then, they won't have to suffer through Google's automated black-box bidding strategies.
However, the main issue with manually bidding on PLAs, at least, when compared to BidBrain™, is that it just cannot beat the kind of results that you can achieve with an AI-based system. There's no question there. Bidbrain not only optimizes your bidding strategies to receive the best outcomes, but it is also capable of product feed optimization in order to increase the quality score of your PLAs. Furthermore, all you need to do to keep it working is to continue feeding it data in order to fuel its intelligence.
I know that there are many e-retailers out there that are reluctant to use new technology like this. But, there's no denying that compared to those who work manually, those who use AI-based optimization tools like Bidbrain, in the long-run, will always win over their competition.That's just how technology advances.
How about those e-retailers that already use the automated bidding tools provided by Google? What kind of benefits would Bidbrain™ offer to them?
Fredrik Lindros: One thing that we addressed during the creation of Bidbrain is transparency. Many online retailers that use Google's own tools can never be fully confident that the program is working for them at 100%. In fact, if you dissect the bids made by Google's Target-ROAS or Smart Shopping, you'll find that they are extremely high CPC-bids worth around 30-50 Euros each that result in very few conversions. 
As a retailer, it's just hard to feel secure with such black box bidding methods. Which is where Bidbrain™ comes in. Unlike Google's tools, Bidbrain was designed to reveal all data. So, e-retailers will always know where their bids are going, and they can rest easy knowing that the AI is 100% on their side. All while enjoying the extra functionalities provided by our sophisticated product feed optimization tools, the helpful insights given for future campaigns, and so on.
What advice would you give to fellow business owners looking to release their own products?
Fredrik Lindros: Bidbrain™ was only developed to be as dynamic and as insightful as it is today with communication. And so, my advice to fellow business owners is simple: communicate. Talk to your team, talk to your key customers, just talk. 
As a team, we got to know exactly what our customers were looking for and why they were looking for certain things. And this would not have been possible if our work environment had not been conducive to open dialogue. A significant portion of the developmental process of our service also involved just talking directly with our customers. It wouldn't be a stretch to say that these key customers more or less designed Bidbrain together with us. So, the more open you are to understanding the opinions of others, the better.
Stan Bharti: Prospecting for Potential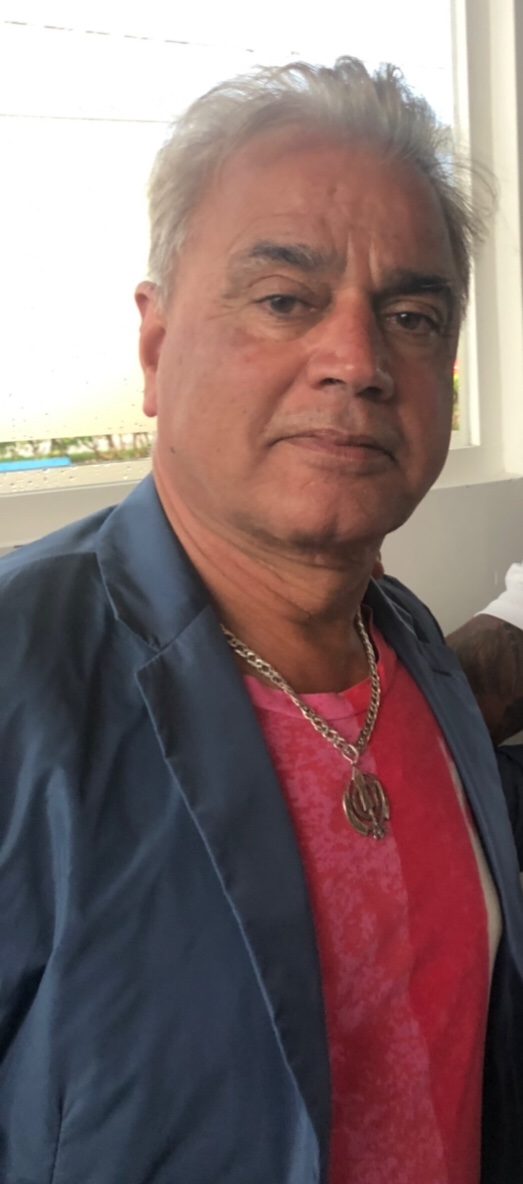 Canadian businessman Stan Bharti has built a career in discovering, funding, and cultivating projects in the sectors of mining, agriculture, energy, finance, and technology. He is well known in the industry for his ability to acquire finance, restructure, and succeed with emerging high-potential startups and struggling companies alike. A professional engineer in both North America and Europe, Mr. Bharti has a blend of industry-specific technical expertise and a general aptitude for management, operations, and finance. Through this integrated approach, Mr. Bharti has reached great strides in his over 30 years in the industry, being a recognized financier in Canada responsible for listing over 50 companies in various stock markets all over the world. This breadth of experience has contributed even further to Mr. Bharti's continuing success, who has invested and raised over US$10 billion in the last ten years.
Since 1995, Mr. Bharti has applied his unique managing and financing approach to Forbes & Manhattan Inc., an international merchant bank and finance house where he serves as founder and executive chairman. Initially based in Toronto, the company has grown to establish offices in London, New York, Moscow, and Los Angeles in order to handle its wide variety of projects from all over the world. Thus far, the company has had projects on six continents, with its current focus being the Americas, Africa, Europe, and countries of the former Soviet Union.
Today, Forbes & Manhattan is renowned for its ability to rapidly bring projects to success and currently handles over 20 companies in the sectors of natural resources, infrastructure, energy, and technology. A significant contributor to this success is Mr. Bharti's adoption of his unique integrated technical approach to the company philosophy. To this end, the company employs over 1,000 professional staff, including the world's finest engineers, geologists, software developers, investment bankers, and financiers. Through this highly varied and diverse international team, Mr. Bharti ensures that F&M is always equipped with the necessary technical expertise to handle all aspects of financing and management for their equally wide variety of clients.
Mr. Bharti not only works to cultivate the sustained success of his client companies but also that of the world at large. Social responsibility is a core element of Mr. Bharti's personal and corporate philosophy. Mr. Bharti goes beyond just funding the world's high-potential companies to achieve this goal, being a major contributor to charities around the globe. Since 2010, The Bharti Charitable Foundation has ensured that F&M gives back to its communities. Through this foundation, Mr. Bharti has financed advocacies that aim to maintain nature and wildlife and help children in some of the world's poorest developing countries.
While Mr. Bharti has had over 30 years of experience in finding and cultivating potential in emerging companies, he has also used such talents in a different manner. In 2012, Mr. Bharti collaborated with Laurentian University of Greater Sudbury, Canada, to establish the Bharti School of Engineering. Through this school, Mr. Bharti hopes to help aspiring youth become engineers who will write their own success stories with the pen of sustainability and social responsibility.
Beyond this, Mr. Bharti continues his professional and charitable efforts through his membership in several charitable and business boards in North America and the United Kingdom, and he is also a member of the global leadership community Young Presidents Organization (YPO). Mainly spending time between Los Angeles and Toronto, Mr. Bharti has also learned to speak fluent Russian and conversational Finnish and Spanish due to his history of international work.
In June of 2018, Mr. Bharti was even awarded the status of Honorary Consul of Kazakhstan to Canada as recognition for his work in providing business opportunities in Kazakhstan.
On top of the heavy workload of managing his firm and his charity, Mr. Bharti works hard to ensure that he keeps a balance in spending time with his family, who also help him manage his foundation. You can find out more about Stan Bharti by visiting the website of his company, Forbes & Manhattan Inc., as well as that of his charity, the Bharti Charitable Foundation.