The New Docu-Series by The Real Estate Disruptors Is Here to Inspire and Share Raw Stories of Success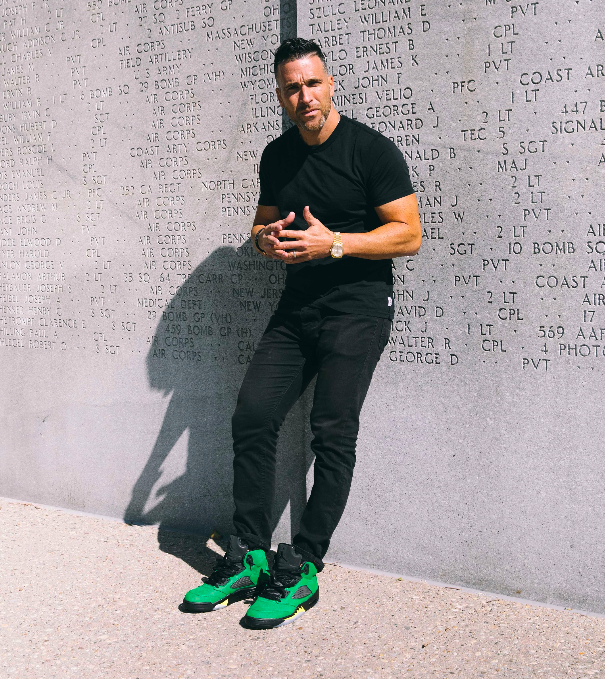 More often than not, people only get to see the success of entrepreneurs who have already made it, without truly seeing what it took to actually reach that success. The Real Estate Disruptors want to challenge the status quo and share the raw stories of founders and business owners, including all the struggles they faced on their journeys.
The Real Estate Disruptors Network is the brainchild of two entrepreneurs, Ralph DiBugnara and Eulogio Medina. The duo has achieved an astounding amount of success through consistency, perseverance, and an unshakeable mindset. They are now on a quest to inspire many bright minds who need a push toward entrepreneurship. The new reality show will follow the stories of Anthony Lolli, Raphael Vargas, Sickamore, Hovain, Luke and Jordan Lintz, Vanessa DeLeon, Lynn Hazan, Anthony Delgado, and Paul Getter, as well as the two creators.
What makes this show unique in its own right is that it has no script. "We want to be as truthful as possible and to showcase the reality behind success. It all looks easy from the outside, but what most people don't get to see is the constant and arduous grind that it takes, day in and out, to become a leader in your industry. We have chosen the roster of guests very carefully. These are all people who have started from scratch and gotten to where they are today without having things handed to them. We want to drive the point home that anyone has the capacity to achieve big things as long as they put their mind to it," Medina and DiBugnara share.
The first episode of the Disruptors Network is set to premiere on February 18, 2021. The first season will consist of 12 episodes, each released weekly. Viewers will be able to catch the show across various platforms, including YouTube, Roku, Amazon Prime, and Apple TV, and the brand new free app that the creators are launching. "We want to extend the opportunity to see this show to as many people as we possibly can across the globe," they say.
The Disruptors Network is concerned not only with the financial gains that its guests have attained but also with the impact they have had on their communities. Each of the people featured wants to be an agent of change in their community. "We want to inspire people to think bigger, but not only in a personal plan. We want them to project their ideas on a community-wide level and see how they can bring about a positive change in their cities, countries, and perhaps even the world."
To the Real Estate Disruptors team, the key is to clearly separate the world of social media from reality. Social media is a powerful weapon when used strategically. The team behind the Disruptors Network wants to use its social media influence for good, to eliminate the anxiety that comes with the uncertainty of launching a business. Each story featured on the show will be told as is, without any distortions. They will bring viewers behind the scenes of each leader and reveal what their days truly look like independent of the Instagram stories and posts.
The upcoming show has already piqued the interest of business networks, including CNBC, Forbes, CBS News, and FOX Business. Thousands of fans are expected to tune in for the premiere, hungry for motivation and waiting to get a boost of passion and personal motivation to work on their own goals. The creators are determined to make a positive change and to serve as a guiding light in terms of mindset and motivation for their viewers and followers.
If you would like news and updates about the upcoming show, then visit the Real Estate Disruptors Instagram.
How did Film Producer Grace Wan's COVID-19 Documentary Impact People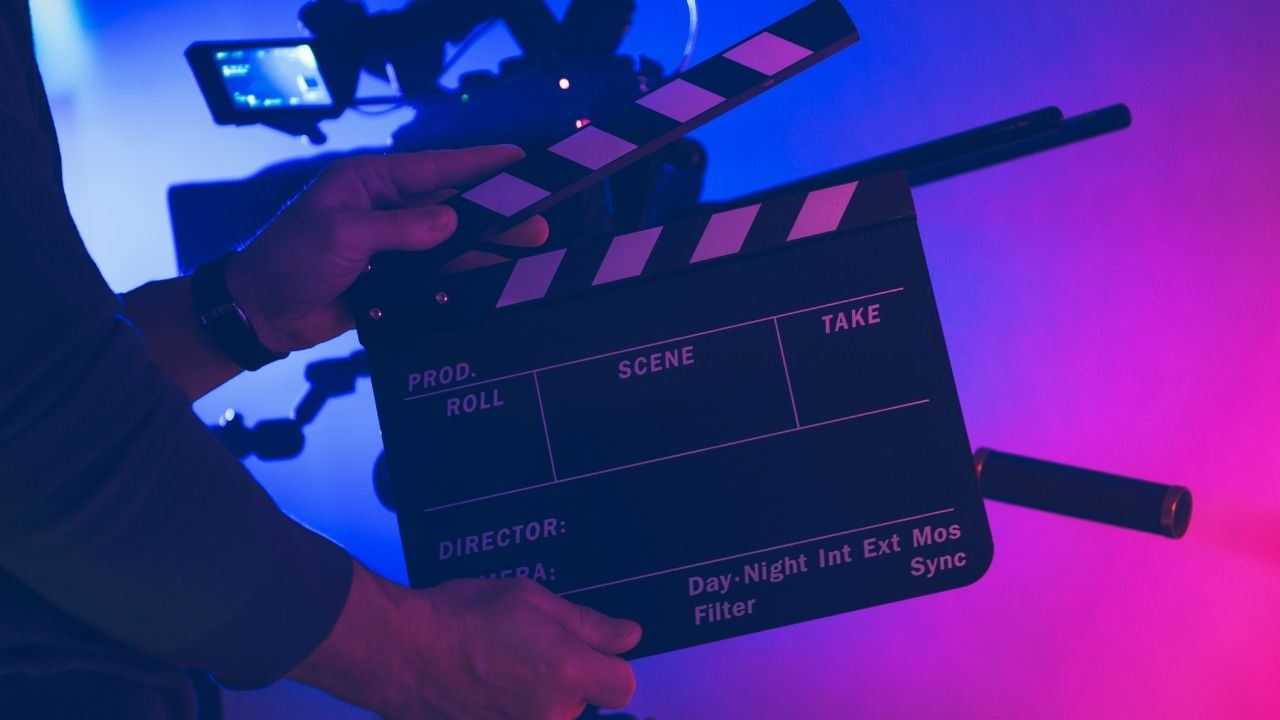 The globe would be devastated by the novel virus coronavirus (SARS-CoV-2), as reports of a respiratory disease began to circulate. On March 11, 2020, the World Health Organization labelled this severe respiratory illness a global epidemic. The virus's spread has accelerated, and coronavirus cases have risen sharply all around the world.
This deadly illness has claimed the lives of countless people along its path, which extends from the West to the East. In contrast, it has significantly impeded trade and business, as well as education and transportation. Many people's careers and everyday lives have been ruined by the deadly pandemic. Impediments to daily duties and chores affect not just those who are sick, but also those who are healthy.
This disease has engulfed the entire planet with its virulent force. Anti-bacterial sprays, anti-bacterial gloves, and surgical masks are among the disinfectants that have become standard issue. Normal lockdown procedures, cancellation of social meetings and activities, and the use of the internet for education and commerce are only a few of the significant changes brought about by coronavirus outbreaks. It's hard to imagine how an invisible virus could upset the world's normal course of events. It's obvious that even after the virus has been eradicated, the effects it had on the planet will remain.
There has been a lot of content created to increase awareness about how to save others as well as yourself in light of the global epidemic. 'Coronavirus Explained,' a Vox documentary, was an excellent example of this. 'The Disease' is a Netflix original series that launched on April 26th, 2020 and quickly became popular among viewers interested in the fight against the deadly pandemic.
This documentary features the work of many brilliant filmmakers, including Grace Wan. The Canadian filmmaker is a polymath who works in a variety of fields. The woman is multi-talented; she's a director, producer, writer, actress, musician, singer, and so on… She's been in a lot of films and has a lot of practical experience in the business. Acts of vengeance, Game Night, and The Lost Wife of Robert Durst are just a few of the films in which Grace appeared. She has also worked on Cruise's Prime Day Concert 2019, as well as films including Alphamem, Tic Tac Toe, Jia Fu's Daisy, Friend, Glow, and Inseperable.
There is an in-depth look at the coronavirus pandemic, the measures to combat it, and ways of dealing with the mental health consequences in Coronavirus Explained. This is a three-episode limited series that covers a wide range of topics.
This Pandemic's first episode, narrated by J. K. Simmons, explains how the virus got started and spread over the world. It provides details on the pandemic's emergence and spread throughout the world's nations.
Laura Linney narrates the second episode, "The Race for a Vaccine," which explores the widespread worries about developing a vaccine. The struggle to find a cure for this pandemic and put a stop to the suffering of the general public.
Idris Elba provides the narration for "How to Cope," the third episode of the season. While dealing with the stress of a pandemic and a global lockdown, it covers coping techniques. You'll learn how to maintain a positive outlook while still taking care of your bodily and mental health during the virus outbreak.
In these difficult times, filmmakers like Grace Wan are vital in bringing attention to important issues and disseminating information. They help people stay positive and test negative by producing outstanding visual art. They instruct their viewers on how to be safe from the pandemic while also providing in-depth information on current occurrences.