Things to Keep in Mind before Starting SAT Preps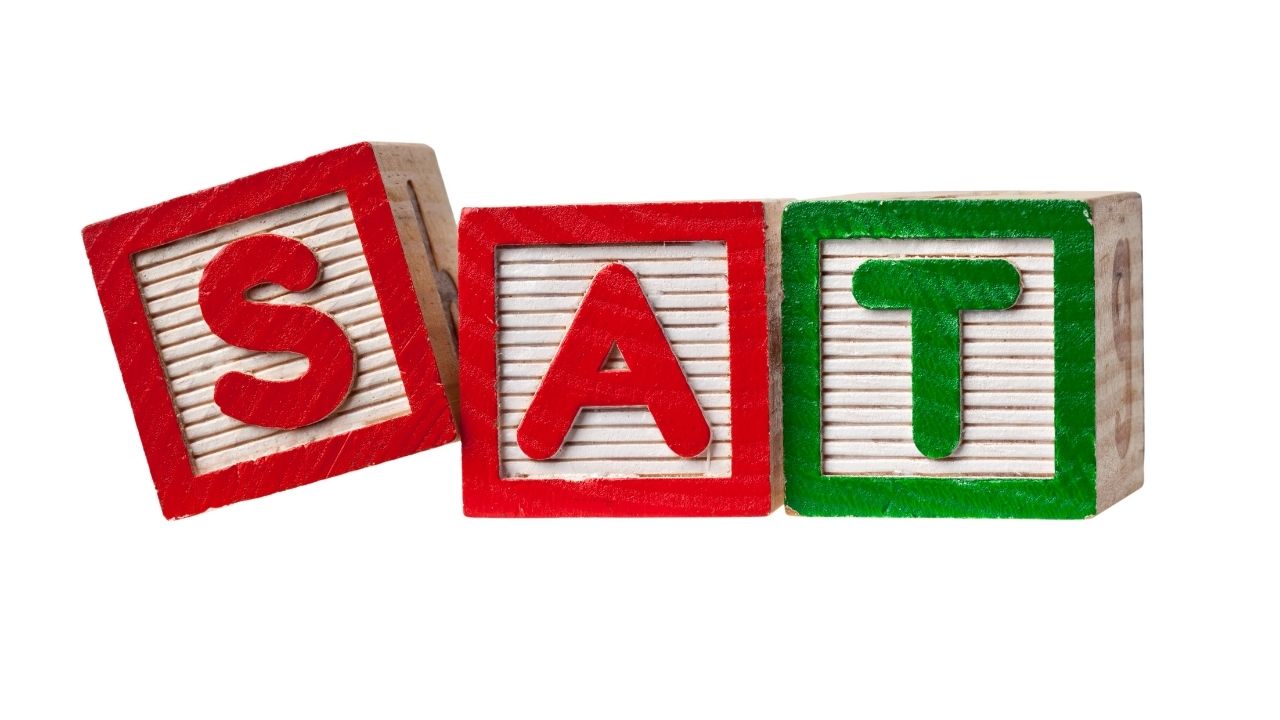 SAT is an entry-level exam used by most colleges and universities to make admission decisions. The SATsare multiple-choice, pencil-and-paper test created and administered by the College Board.
Many high school students take the SAT, ACT, or both during the spring of their junior year or fall of their senior year. You should know that it is important to leave time to re-take the test if you need to raise your score before you apply to college. The SAT exam is held multiple times around the year; in March, May, June, August, October, November, and December.
You can never spend too much time preparing for the SATs. Some students spend months, while others try to finish preps in a couple of weeks. To know how long you need, it's a good idea to take a free practice test available from the College Board and see how much you score. You can compare the total score and your section scores with to the scores of the schools you plan on applying to. The lower your score is compared to the school scores, the more time you should spend studying and preparing.
Of course, you should know that strategy matters when it comes to making the most of your test preparations. Here are a few tips and tricks to help you get started.
First of all, understand the basics. The SAT length is 3 hours, you get additional plus 50 minutes for taking an optional Essay.
SAT is divided into three sections which are Mathematics, Evidence-Based Reading and Writing, and Essay writing (optional).
SAT costs around $46 and $60 if also choose to take the essay test as well.
Moving forward, many students think that if they experience any test anxiety, then they are doomed to poor test performance. It is very normal to experience some level of anxiety when preparing for SATs. Anxiety is a part of the fight-or-flight response which helps you focusing and thinkingquickly. Instead of trying to get rid of your anxiety, you should keep a more balanced approach and don't let the anxiety get to the point of panic as there's no need to overly control your emotions.
Another great tip is that if you're like most students at the start of their test prep journey, then you have a lot of different areas you could improve in. Anyhow, you should be zeroing in on a few key concepts and mastering them rather than trying to understand little bits of many things. By progressing through concepts one at a time, you'll see more improvements in your score.
One more tip is that knowing math facts can help you solve questions quickly &efficiently, especially since you'll likely be using at least some pencil and paper to find answers. It is recommended to students to review and brush up, include exponent rules and the common squares and cubes of numbers.
The Writing & Language Test is not only about testing your knowledge of grammar, but it makes up a big portion of it. The Standard English Conventions sub-score is based on 20 out of 44 questions, or about 5 questions per passage, and it is the canon-calculator sub-score to work on. There are many short books available at public libraries, or you can find grammar lessons online to help you as well.
Back to the mathematics test, many of these tips also apply to the Math with Calculator portion, but because they greatly improve your performance on the no-calculator portion, you should follow them.
Calculators allow you to easily work with decimals, so many of the no-calculator questions use fractions specifically. You should feel comfortable rewriting fractions, finding the least common denominators, and how to divide fractions
You should choose single-digit numbers or numbers like 10. You should not choose 1, because 1 has special mathematical properties that can lead you with two "correct" answers.
The fact that there are concepts and vocabulary terms needed to be memorized, Mathematics mirrors other subjects as well. Along with these, you must often know formulas. It is useful and recommended to make flashcards with the aforementioned terminologies to help remember them.
There are many coaching and classes available that can help you prepare for the SATs if you're not able to study on your own. One such initiative is taken by the Randolph Foundation.
The Randolph Foundation strives to provide students with a high-quality education so that they can excel in their career paths. The Randolph Learning Center offers students an interactive space to study with all their needs as well.
Sustainable Animal Management Practices for Small Farms: Minimizing Environmental Impact and Maximizing Profits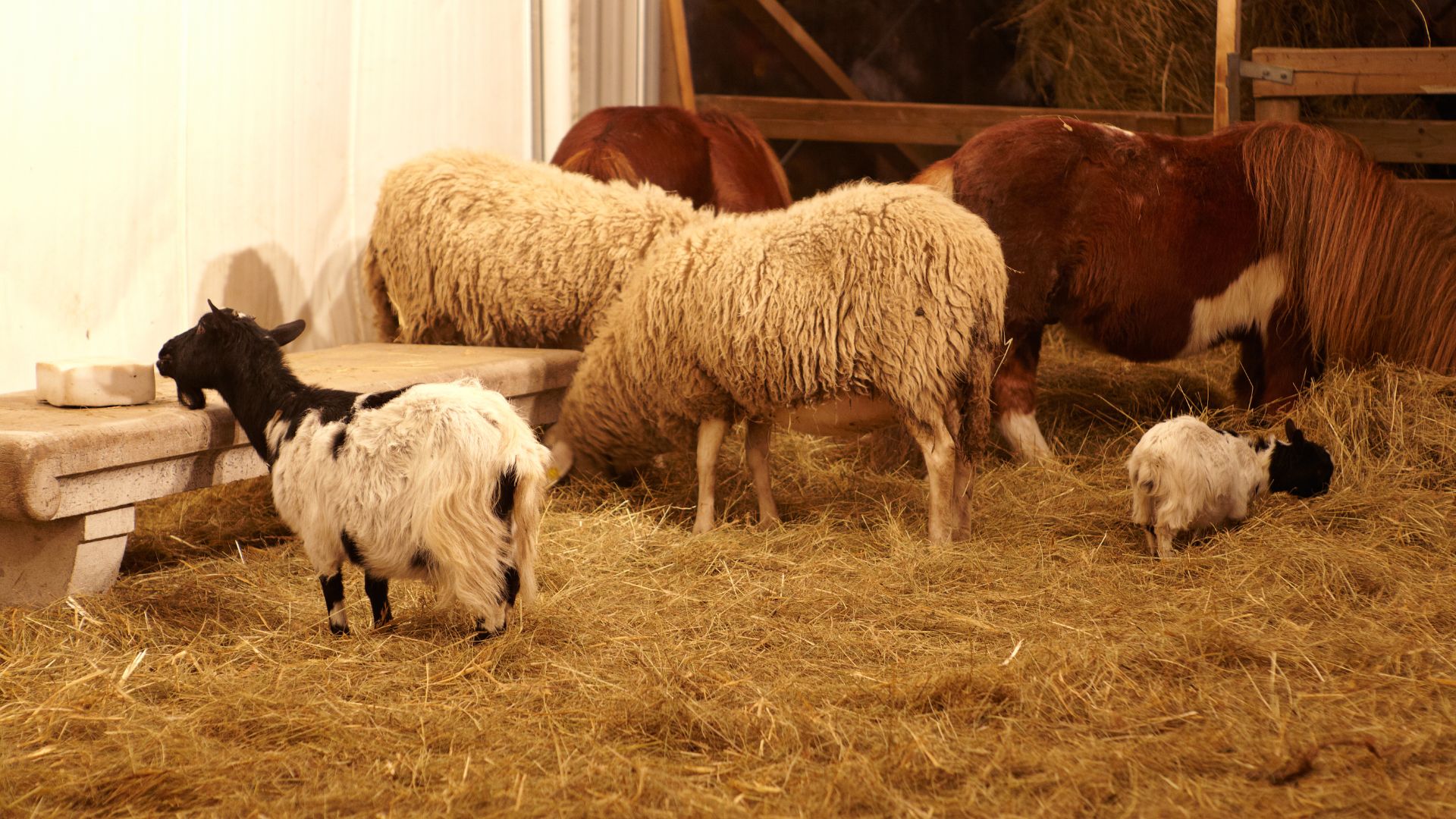 Small farms play a vital role in our food system, providing locally-grown produce and meat to communities across the country. However, these farms face challenges in terms of sustainable animal management, as they may lack the resources and infrastructure of larger operations. In this article, we will discuss some sustainable animal management practices that small farms can adopt to minimize their environmental impact and maximize their profits.
Implementing a Rotational Grazing System
One issue that small farms may face is managing the waste produced by their livestock. Manure and other by-products can contribute to air and water pollution if not properly managed. One strategy for addressing this issue is to implement a rotational grazing system. This involves dividing a pasture into several smaller sections and rotating the livestock between them. This allows the animals to graze on fresh grass while also allowing the grass to recover and reducing the amount of manure in any one area. The benefits of this system include improved soil health, increased biodiversity, and reduced need for chemical fertilizers.
Using Natural Remedies and Preventative Measures
Another sustainable animal management practice for small farms is to use natural remedies and preventative measures to reduce the need for antibiotics and other medications. For example, probiotics and essential oils can be used to promote gut health in livestock, while natural fly repellents can help keep pests at bay. This not only reduces the use of antibiotics and other chemicals but can also improve the overall health and well-being of the animals. Moreover, animals that are raised naturally and without the use of antibiotics or growth hormones may fetch higher prices in the market.
Investing in Efficient Infrastructure
In terms of infrastructure, small farms can benefit from investing in equipment and facilities that are designed to be efficient and low impact. For example, a cattle gate system can be used to manage the movement of livestock between pastures without the need for manual labor. This system involves a series of gates and fences that can be opened and closed remotely, allowing the farmer to easily move the animals to different areas of the farm. This reduces the amount of time and energy required to manage the livestock, while also minimizing the risk of injury to both the animals and the farmer. Similarly, investing in solar-powered water pumps, energy-efficient lighting, and eco-friendly insulation can help reduce the farm's energy costs and carbon footprint.
Collaborating with Other Farmers
Small farmers can also benefit from networking with other farmers and industry professionals to share knowledge and resources. This can include attending workshops and conferences, joining farmer networks and associations, and connecting with other farmers online. By working together and sharing ideas, small farmers can learn from each other and develop sustainable animal management practices that are tailored to their specific needs and resources. Moreover, collaborating with other farmers can help small farms gain access to new markets, shared resources such as equipment, and increased bargaining power with suppliers and buyers.
Conclusion
In conclusion, sustainable animal management practices are crucial for small farms to minimize their environmental impact and maximize their profits. By implementing strategies such as rotational grazing, natural remedies, efficient infrastructure, and networking with other farmers, small farms can thrive while also contributing to a more sustainable and resilient food system. And with tools like the cattle gate system, small farmers can manage their livestock with ease and efficiency, allowing them to focus on what really matters: growing healthy, happy animals and producing high-quality, locally grown food.