Things to Keep in Mind before Starting SAT Preps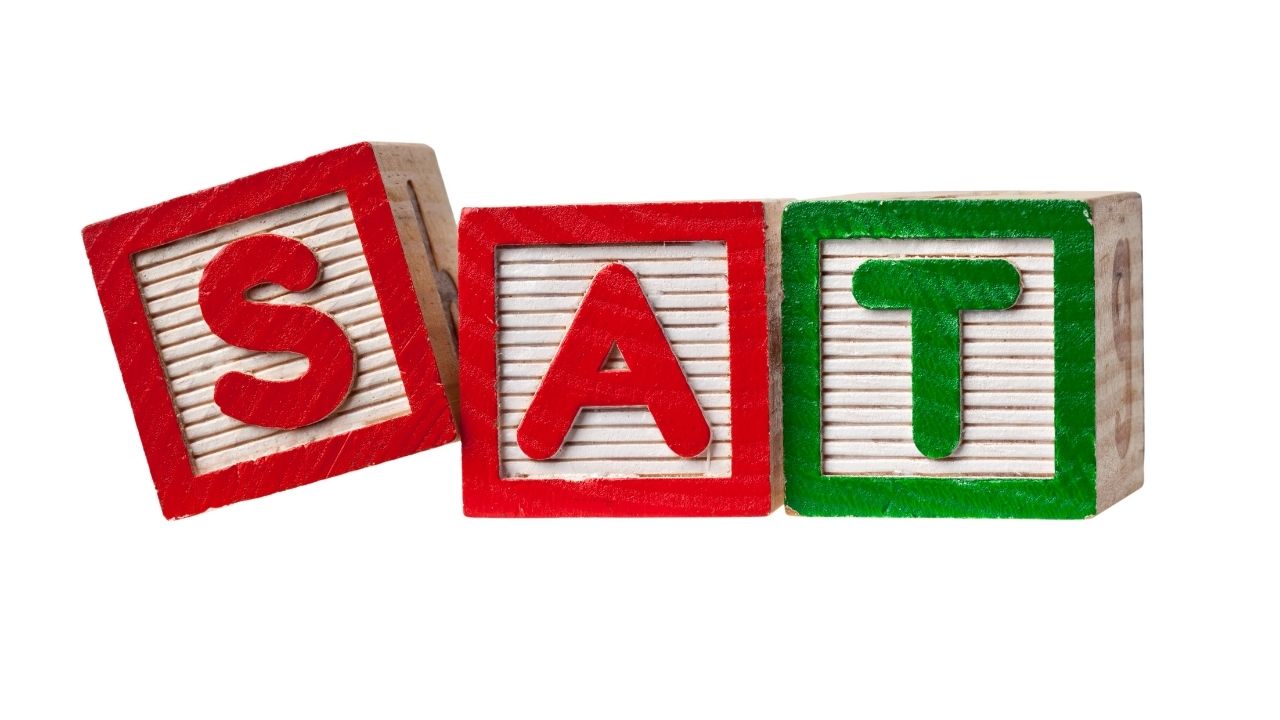 SAT is an entry-level exam used by most colleges and universities to make admission decisions. The SATsare multiple-choice, pencil-and-paper test created and administered by the College Board.
Many high school students take the SAT, ACT, or both during the spring of their junior year or fall of their senior year. You should know that it is important to leave time to re-take the test if you need to raise your score before you apply to college. The SAT exam is held multiple times around the year; in March, May, June, August, October, November, and December.
You can never spend too much time preparing for the SATs. Some students spend months, while others try to finish preps in a couple of weeks. To know how long you need, it's a good idea to take a free practice test available from the College Board and see how much you score. You can compare the total score and your section scores with to the scores of the schools you plan on applying to. The lower your score is compared to the school scores, the more time you should spend studying and preparing.
Of course, you should know that strategy matters when it comes to making the most of your test preparations. Here are a few tips and tricks to help you get started.
First of all, understand the basics. The SAT length is 3 hours, you get additional plus 50 minutes for taking an optional Essay.
SAT is divided into three sections which are Mathematics, Evidence-Based Reading and Writing, and Essay writing (optional).
SAT costs around $46 and $60 if also choose to take the essay test as well.
Moving forward, many students think that if they experience any test anxiety, then they are doomed to poor test performance. It is very normal to experience some level of anxiety when preparing for SATs. Anxiety is a part of the fight-or-flight response which helps you focusing and thinkingquickly. Instead of trying to get rid of your anxiety, you should keep a more balanced approach and don't let the anxiety get to the point of panic as there's no need to overly control your emotions.
Another great tip is that if you're like most students at the start of their test prep journey, then you have a lot of different areas you could improve in. Anyhow, you should be zeroing in on a few key concepts and mastering them rather than trying to understand little bits of many things. By progressing through concepts one at a time, you'll see more improvements in your score.
One more tip is that knowing math facts can help you solve questions quickly &efficiently, especially since you'll likely be using at least some pencil and paper to find answers. It is recommended to students to review and brush up, include exponent rules and the common squares and cubes of numbers.
The Writing & Language Test is not only about testing your knowledge of grammar, but it makes up a big portion of it. The Standard English Conventions sub-score is based on 20 out of 44 questions, or about 5 questions per passage, and it is the canon-calculator sub-score to work on. There are many short books available at public libraries, or you can find grammar lessons online to help you as well.
Back to the mathematics test, many of these tips also apply to the Math with Calculator portion, but because they greatly improve your performance on the no-calculator portion, you should follow them.
Calculators allow you to easily work with decimals, so many of the no-calculator questions use fractions specifically. You should feel comfortable rewriting fractions, finding the least common denominators, and how to divide fractions
You should choose single-digit numbers or numbers like 10. You should not choose 1, because 1 has special mathematical properties that can lead you with two "correct" answers.
The fact that there are concepts and vocabulary terms needed to be memorized, Mathematics mirrors other subjects as well. Along with these, you must often know formulas. It is useful and recommended to make flashcards with the aforementioned terminologies to help remember them.
There are many coaching and classes available that can help you prepare for the SATs if you're not able to study on your own. One such initiative is taken by the Randolph Foundation.
The Randolph Foundation strives to provide students with a high-quality education so that they can excel in their career paths. The Randolph Learning Center offers students an interactive space to study with all their needs as well.
Why Kareem Hassan believes self-employment is the key to true freedom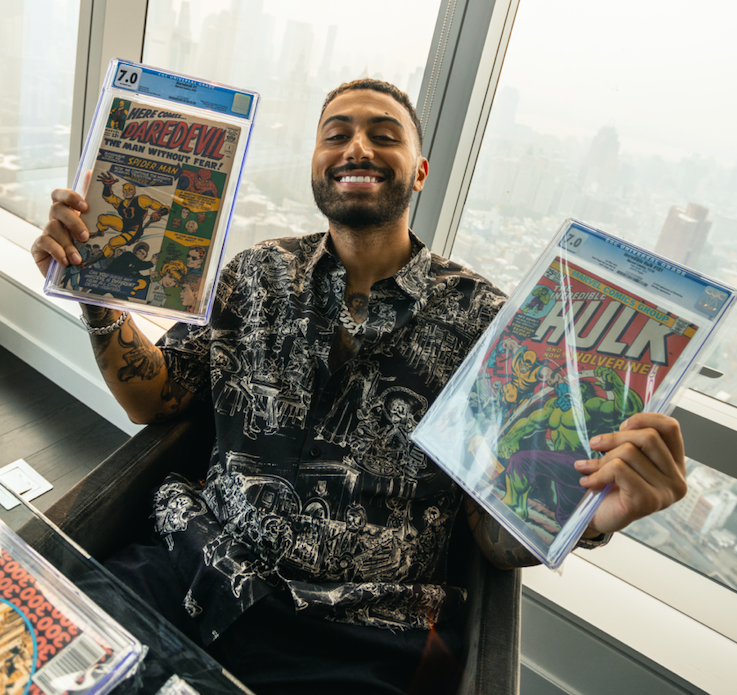 To those working a 9-to-5, self-employment often presents itself as a daunting choice; there is a considerable risk involved but, at the same time, a lot of freedom to be enjoyed. On the other hand, freelancers and entrepreneurs also have to deal with 'clients from hell' at times, making them question whether self-employment was the right choice. According to Kareem Hassan, whatever be your view of being your own boss, you cannot deny the freedom that comes along with it. Here, he explains why he believes self-employment is the key to true freedom.
Kareem Hassan runs a 3D printing service and trades collectibles, which have catapulted him into immeasurable success. From early on, Kareem knew that he wanted to be his own boss; he wasn't cut out for the 9-to-5 grind. Fueled by his passion for entrepreneurship, he began working to create a business where he could truly love and enjoy what he does.
True success to Kareem means freedom, both financial and time. It also means the freedom to be able to share your knowledge with others and to do what you want, when you want. In addition to running his business, Kareem Hassan has also ventured into creating digital art and investing in NFTs. He says that all this would not have been possible had he been working a regular 9-to-5. Instead, he would be stuck doing the same tasks with minimal returns and an even lower growth ceiling.
Another reason why Kareem Hassan vouches for self-employment is that it enables you to retire early. According to Hassan, being your own boss gives you the freedom to stop when you think you've accumulated enough wealth and secured enough investments. Once you achieve what you want and have your financial future secured, you can retire from work and pursue anything you want in life.
When he first got started, Kareem Hassan was not sure where this journey would lead him, but he had a firm conviction to see it to the end. He dropped out of college after two years to take care of his family. He began by investing the little he had in collectibles like comic books, rare items, trading cards, and toys. Seeing an opportunity when the popularity of comic books regained momentum in pop culture, Kareem jumped at it and established his business.
According to Kareem, besides success, freedom is the greatest thing about self-employment. Your time is your most valuable asset, and having time freedom is like having a blank canvas; you can fill it with anything you want and create magic. Knowing this, Kareem Hassan says that he wouldn't trade that freedom for anything. He also points out that self-employment lets you choose the people you surround yourself with and create diverse networks.
Even as he explains these benefits, Kareem Hassan cautions people against assuming that self-employment is the easy way out. In fact, the entrepreneurial journey can be one of the toughest roads to travel, but it is also worth every sleepless night. Moreover, working at something you are passionate about gives you a broader view of everything, making it easier to navigate these challenges.
Despite the challenges of entrepreneurship, Kareem Hassan says that being your own boss is so much better than working for someone else. "When done right, self-employment allows you to live your dream life," he concludes.