Turkish DJ Eren AB Set to Make Waves in 2020
With the New Year in full swing, top talent producers and managers are already reserving the most in-demand DJs and performers for the upcoming summer season. Turkish DJ, Eren Abdullahoglu, named as a rising star in 2019, is topping the lineups for major EDM performances and after-hour parties in both New York City and the Hamptons. The demand for his talent is a testament to his music, performance art, and uncanny networking abilities.
Handsome, connected, and hungry, DJ Eren is one of the most experienced and well-known DJs in the industry. First foraying into the world of DJing in Europe, where he harnessed his natural talents for the bigger stages in the U.S., the Turkish DJ achieved his biggest dream by moving to New York City to work with the best in the business. His goal was to build a brand for himself in competitive night clubs with top promoters and producers in the world and he was never content with settling for second best.
To differentiate himself from the competition, DJ Eren AB attended the prestigious Electronic Music Production DJ School, where he developed his musical talents and explored different sub-genres that resonated with him and his musical creative abilities. While attending the school, DJ Eren tested his hands at different nightclub settings. The experience enabled him to harness his focus within dynamic performance spaces that included screaming, shouting, singing, dancing, flashing lights, and ungodly late hours.
Today, DJ Eren AB collaborates with some of the biggest names in the music industry, earning him invitations to some of the most exclusive Hamptons parties in Long Island, NY. Set to play at countless celebrities' homes starting Memorial Day Weekend, DJ Eren knows how to keep a secret – it's why he keeps earning invitations to some of the most secretive parties and events in the world.
Penchant for Performance
"Nothing invigorates me more than getting behind my DJ table, allowing my music to flow through my veins and out into the speakers in any given venue. It's undoubtedly where I am supposed to be, and what I am supposed to be doing," said DJ Eren.
As demand for EDM DJs continues to increase, with the genre topping worldwide charts behind names like Kygo and Calvin Harris, DJ Eren's talents are in high demand for 2020. The Turkish DJ is hoping to play even more shows and experiment with new sounds and accents in his highly anticipated 2020 singles.
Until then, you can catch DJ Eren AB tearing up New York City's hottest nightclubs. If you want to book him for any private summer parties, contact his agent quickly before all of his available slots are gone.
Leon Budrow: The Heart of a Rising Star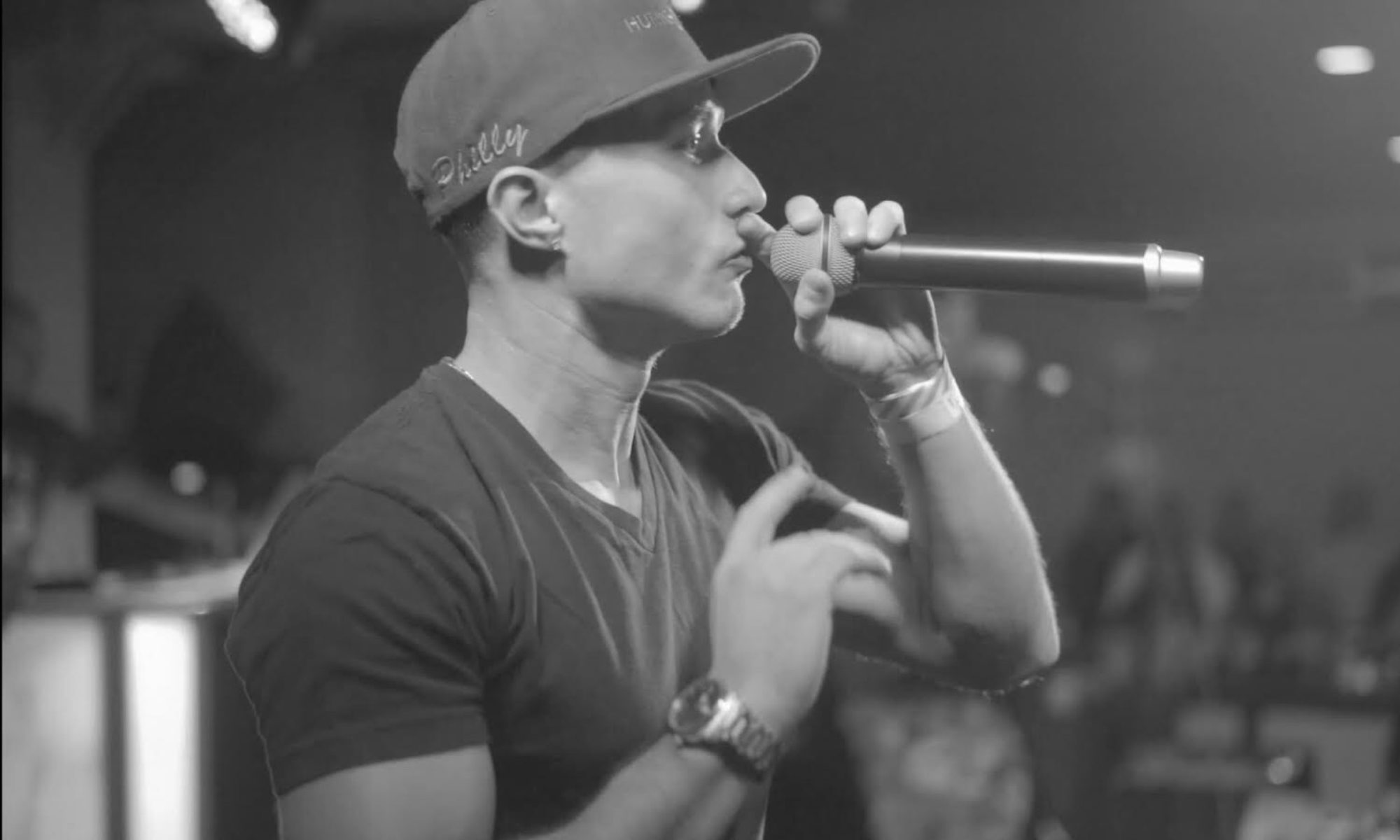 If you have ever enjoyed a live concert or a male revue show, you undoubtedly love a good time with live entertainment, but what if you were to combine the two?  With catchy beats and hooks coupled with the looks and charisma of a charming male entertainer, Leon Budrow has done just that. Below is our interview with him.
BigTimeDaily Team – As a musician, how do you balance branding yourself as a male entertainer?
BUDROW – For me it is easy because it is just who I am, I am a male entertainer.  I work for a great male revue company called Hunk-O-Mania where I manage, host and perform at our Philadelphia location every weekend.  My music career has been heavily influenced by my experiences at the Hunk-O-Mania male revue.  My songs often reference the show and my experience as a host/MC has really influenced my stage presence as musician in a great way.
BTD – You have built quite a fan base for yourself, having toured the country with various Pop Stars such as O-Town and Aaron Carter.  How do you stay connected with all of your fans?
BUDROW – I have been very blessed to have met so many amazing people throughout the country.  I believe that fan interaction is incredibly important, especially to show thanks and love back to those that show love and support to you.  I take pictures with as many fans as I can and I try very hard to respond to everybody's comments and tags on my social media posts.  I also do random free merch contest giveaways, and a segment on my Instagram Story every Thursday that I call "Q&A Thursday" where I can personally interact with them answering their questions.
BTD – Given your experience touring the country, are there any particular cities that you'd love to tour again?  Any new cities you'd like to visit that you have not yet experienced?
BUDROW – It's hard to pick a particular city considering I'd love to tour them all again.  I had great experiences touring the Mid West and North East, performing in great cities such as Easton, Pittsburgh, Chicago, Louisville, Cleveland, Boston and many more.  I'd really love to visit them all again soon on my next tour.  As for new areas, I'd love to tour the West Coast and head down south a little more, maybe hit Tennessee, Maryland, Florida and Texas.
BTD – As a male dancer for Hunk-O-Mania, you mentioned you work at the Philadelphia location.  Are there any other Hunk-O-Mania locations you'd like to experience?
BUDROW – I have worked at a couple other Hunk-O-Mania shows filling in as a performer at our Atlantic City and Hamptons shows.  I believe we are currently in 19 different cities.  I'd like to work at any one of shows honestly, but I'd really like to experience our show in Nashville.  I love Nashville and it would be great to get to work at that show sometime.
BTD – You promote yourself as a Pop | Hip-Hop Artist, why is that?
BUDROW – I enjoy all types of music, from pop, rap, rock, country, etc.  If I listen to it all, why can't I create it all?  My sound is unique in that I am versatile and like to record different genres based on how I am feeling.  Sometimes I sing, sometimes I rap, sometimes my instrumentals are very edm or pop sounding and others are heavier beats.  One day I'd even like to write and record a country song.  I enjoy variety and the creative process in general.
BTD – You've appeared in various film and tv projects such as the Television show "Younger" and an upcoming role in the Zach Snyder Netflix Film "Army of The Dead" , is acting something you'd to pursue more?
BUDROW – Yes, absolutely.  I love acting, I would really like to become deeper involved with it and build a name for myself in Hollywood one day.
BTD – You live a very fast paced life with work, music and dancing.  As a professional male dancer for Hunk-O-Mania, what do you do to stay in shape?
BUDROW – Fitness has been a big part of my life.  As a former wrestler, fitness competitor and current recreational hockey player, I have always been athlete and use sports as a great way to stay fit.  I play on three hockey teams which provides me great cardio.  In the gym I focus on intense weight training, incorporating techniques such as drop sets, super sets, and rest pause sets into my workouts with minimal rest.  I chase the burn, the hotter it burns the harder it dries!
BTD – More than just an entertainer, you also work a full time job during the day.  How do you stay focused on all of your projects?
BUDROW – I have a great job as a Regional Manager for the best GNC Franchise Operator in the company.  I love what I do and I am very fortunate to be surrounded by great people at all times.  To stay focused, I really just try to be active at all times and make the best of every moment.  One thing to the next, I don't like to waste time.  Wasted time or unproductive time is worst than wasted money.
BTD – As a jack of all trades, what would you be doing if not for GNC, Hunk-O-Mania and your music career?
BUDROW – I don't think I would be doing anything else.  I would continue chasing all of my goals until I achieve them.  Like I said above, this is just who I am.  To me everything connects.
BTD – You seem very positive and confident, how do you handle criticism and rejection?
BUDROW – I have faced an immense amount of criticism and rejection, just like everybody has.  The key is to take what you can from it in a productive, positive manner and not let it stop you.  I was told by many people I couldn't be a dancer or a singer, but I stayed true to myself and worked to become what I wanted to be.  Don't let others bring you down, just keep going.
BTD – Describe your personal style
BUDROW – If you've ever seen me before a show or in my down time, you'll see me rocking nothing but grey sweatpants and some sort of long sleeve shirt.  Right before all shows I switch out of this to something flashier, like black skinny jeans and a black t shirt.  My style is definitely black on black everything, typically accessorized with some chains, a watch and hat.
BTD – What two accessories can't you leave the house without?
BUDROW – My cell phone and my watch, or my crystals.  I always have to have a crystal of some sort with me in hand or in my pocket.
BTD – You often use the word "Dreamin" in your music branding, what is your message with that?
BUDROW – I really believe in doing what you love.  Even if you can't do it as a career, at least pursue a hobby around whatever your passion is.  If you wanted to be a professional hockey player, sign up for a recreational league.  If you wanted to be a marine biologist, take up a scuba diving class.  I believe we should pursue whatever makes us happy in some form, no matter what people say or how busy we are.  Live your dreams and take action, that is the principle behind why I make use of the word Dreamin.
BTD – What is your life motto?
BUDROW – "A life filled with regret is just a life wasted away"
A great lyric from a humble man, inspiring others to always live life to their fullest.