Valiant Entertainment Set to Launch their New Bloodshot Series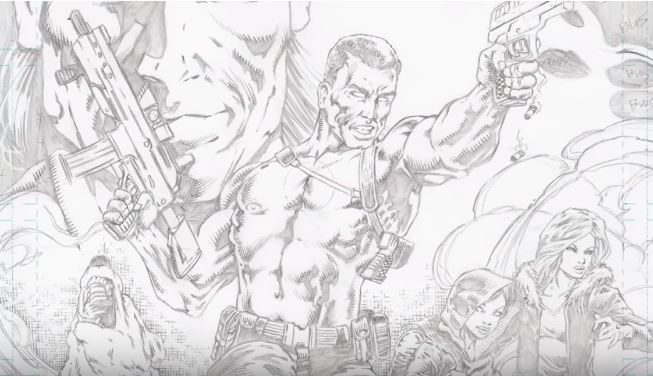 NEW YORK – In September 2019, Valiant Entertainment will launch its new bloodshot comic series. This will be written by Tim Seeley and the artwork would be done by Brett Booth. It will be launched before the release of Vin Diesel's Bloodshot by Sony Pictures. By announcing the launch of new bloodshot comic series, Valiant Entertainment has left everyone in big surprise. Declan Shavley will be the covers of the series which would be full of badass actions and surprising stories.
Tim Seeley, the writer of the story said that he didn't need to reinvent the wheel with Bloodshot. All he tried was to keep the story long and crazy in a comic sense. Also, he focused on keeping it emotional and relevant to comic sense. While narrating the story about a guy who uses his powers to help people, Seeley has planned to go with a fun and fast-paced approach with Bloodshot.
The artist Brett Booth shared his experience of working with an exciting script and said that he was excited to work on such a project for a long time. He further said that there is badass action the series which he hoped for and then it unfolds into the rest of the story. Seeley also appreciated the work of Brett Booth in the series and called him the perfect choice for it. Because of his style, he could easily do the powerful action that is required in such a comic book series.
DMG Entertainment and Valiant Comics share a strong relationship as the latter is a subsidiary of the former. Bloodshot is the latest of the works of Valiant Entertainment. DMG has played a key role in developing and expanding upon Valiant's publishing arm and it would also produce Valiant's features with the help of studios.
Interview with director Vedd Rawtaani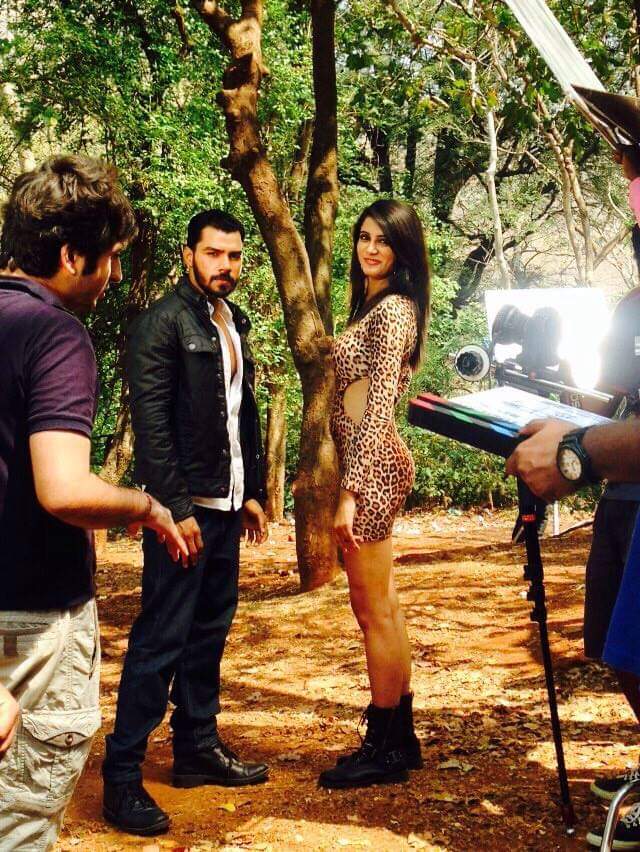 Roy T Bennett, the author of the best-selling book, The Light in the Heart, very famously said, "Great things happen to those who don't stop believing, trying, learning, and being grateful." Growing stops when you close your mind to learning. Education is not just what you receive in school, it is a lifelong process that enables you to open your mind and learn more about the complexities of this life and this world. This statement holds more meaning in the world of art. Whether you're a musician or painter or filmmaker, you're always a student. An up-and-comer director who has been making waves in the world of film making is Vedd Rawtaani.
A Mumbai-based film director, editor, and writer, Vedd dreamed of entering the film industry at a very young age. Right from his school days, he took great interest in films and the art of making them. When he was only 21, he directed his first-ever web series, 'Pyaar on the Rocks', which featured veteran actor Raza Murad. The show received critical acclaim, with the first episode achieving over a million views. When asked about the show's success, Vedd said, "I was completely overwhelmed and received fan mail from all corners of the world. This led me to believe that there is more that I can achieve." Vedd also believes that directing and film-making are continuous learning processes. The more you allow yourself to be educated in them, the better your product will be.
After Pyaar on the Rocks, Vedd has worked on numerous projects that included television commercials for various brands. He has also worked with Disha Patani for the brand ONLY. Furthermore, he was associated with the 2019 hit movie Gully Boy, editing its promotional videos, most notably the 'Voice of the Streets' segment. Going forward, he wishes to further hone his skills as a director and screenplay writer and create the kind of work that people may remember for many years.
As an alumnus of Whistling Woods, Vedd has trained under celebrated actor and writer, Kader Khan. His inspiration comes from directors like Rohit Shetty, Mohit Suri, Rajkumar Hirani and many more. He also received a Foxglove Certificate of Appreciation for an ad film he had worked on, titled 'Thoda Aur Zyada'. At the mere age of 16, he won an award for his short film 'Two-Faced'. Vedd is currently working on numerous projects that include web series, ad films and more. 
With the rise of OTT platforms, India is churning out content that is loved by the masses. It is the right time and opportunity for every filmmaker in this country to unleash their creative side and make their mark.