5 Reasons You Should Learn CPR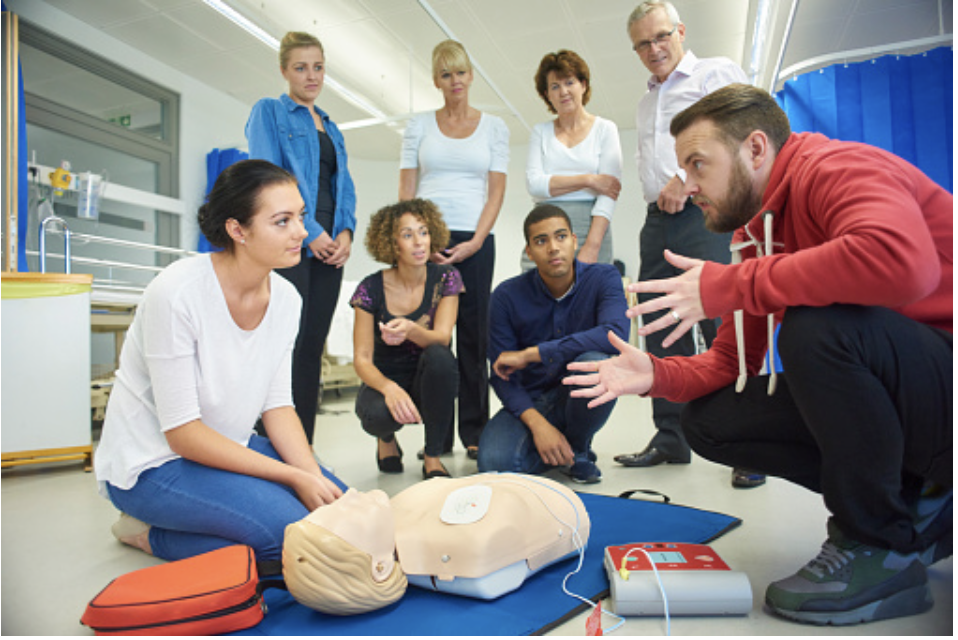 There is always room in everyone's life to learn a new skill. If you are looking to learn something valuable, you can't go wrong with CPR. There are numerous local classes and courses that can help you gain the expertise of Cardiopulmonary Resuscitation. When you learn how to properly administer CPR, you could save the life of a friend, family member, or stranger that is in need.
Most of us have seen someone giving CPR to a victim on television. While the technique may be globally recognized, that doesn't mean that you know the proper CPR techniques without the right training. Getting the knowledge to help someone in a medical emergency can help you stay calm in any situation.
If you are interested in taking a CPR class, you can visit avive.life for details. Let's take a look at a few crucial reasons you need to learn CPR.
Easy to Learn
You don't have to have any special skills or medical knowledge to learn CPR. There are available classes for beginners, adults, and children. When you attend a CPR class, you will learn hand-on skills that will help you to help others. There are no complex medical terms to learn, and the techniques that you will learn are easy to apply.  In most cases, it takes just one class through the American Red Cross or the American Heart Association to become CPR certified. 
For private citizens, it generally only takes one class to learn the skills that you need to last you a lifetime. In some cases, depending on your occupation, you may be required to update your certification annually.
Increased Survival Rates
Most people who suffer from a cardiac arrest are not in the hospital where they can receive urgent care. When the heart stops pumping blood and oxygen to the body, it can have devastating effects in just moments. Being able to administer CPR to a cardiac arrest victim can help to keep the circulatory system going. 
Cardiac arrest victims who receive the right CPR techniques are more likely to be able to recover more effectively than those who do not. When you receive your CPR training, you are essentially giving someone a better chance at survival in an emergency situation. 
Confidence
A medical emergency can be very stressful. If you don't have the right knowledge and training, it's easy to panic and not be able to help the victim effectively. When you receive your CPR training you will learn the skills that you need to improve your reaction time and stay calm in a crisis. 
Staying calm in an emergency, especially if the victim is known to you is crucial to their treatment. With the right CPR training, you will have the confidence to make necessary decisions and act quickly. Knowledge is power, and when it comes to CPR, you will be armed with the facts and techniques that you need to help quickly. 
Technical Knowledge
Most of us have seen CPR being performed on a patient on television. While it may look easy, CPR is a technical skill that requires proper training to be done effectively. Without the right training, you could perform CPR compressions in the wrong place and end up doing more damage to the victim. If you aren't sure about what you are doing, you are more likely to panic and make a mistake or not be able to act quickly. 
When you receive CPR training, you will have the chance to practice your techniques hands-on. When you know how to properly help a victim, you will have a better chance of saving a life. 
Save A Life
There is nothing more terrifying for family members to suddenly be involved in an emergency situation. From small children to older adults, anything can happen at any time. Having CPR training can help you to assist your loved one quickly and with expert technical knowledge. 
More than 70% of cardiac events happen in the home. This means that you are more likely to end up giving a friend or family member CPR than you are treating a stranger. If you have a senior parent living with you, it's essential that you get CPR and first aid training to be able to act quickly in an emergency. While you are waiting for EMTs to arrive, you will be able to keep your loved ones calm and give them the treatment they need to survive. 
We all benefit from continuing our education and learning new skills. CPR classes are easy to find, appropriate for the whole family, and can arm you with essential life skills that could save a life. 
The Role of Technology in Driving Affordable Healthcare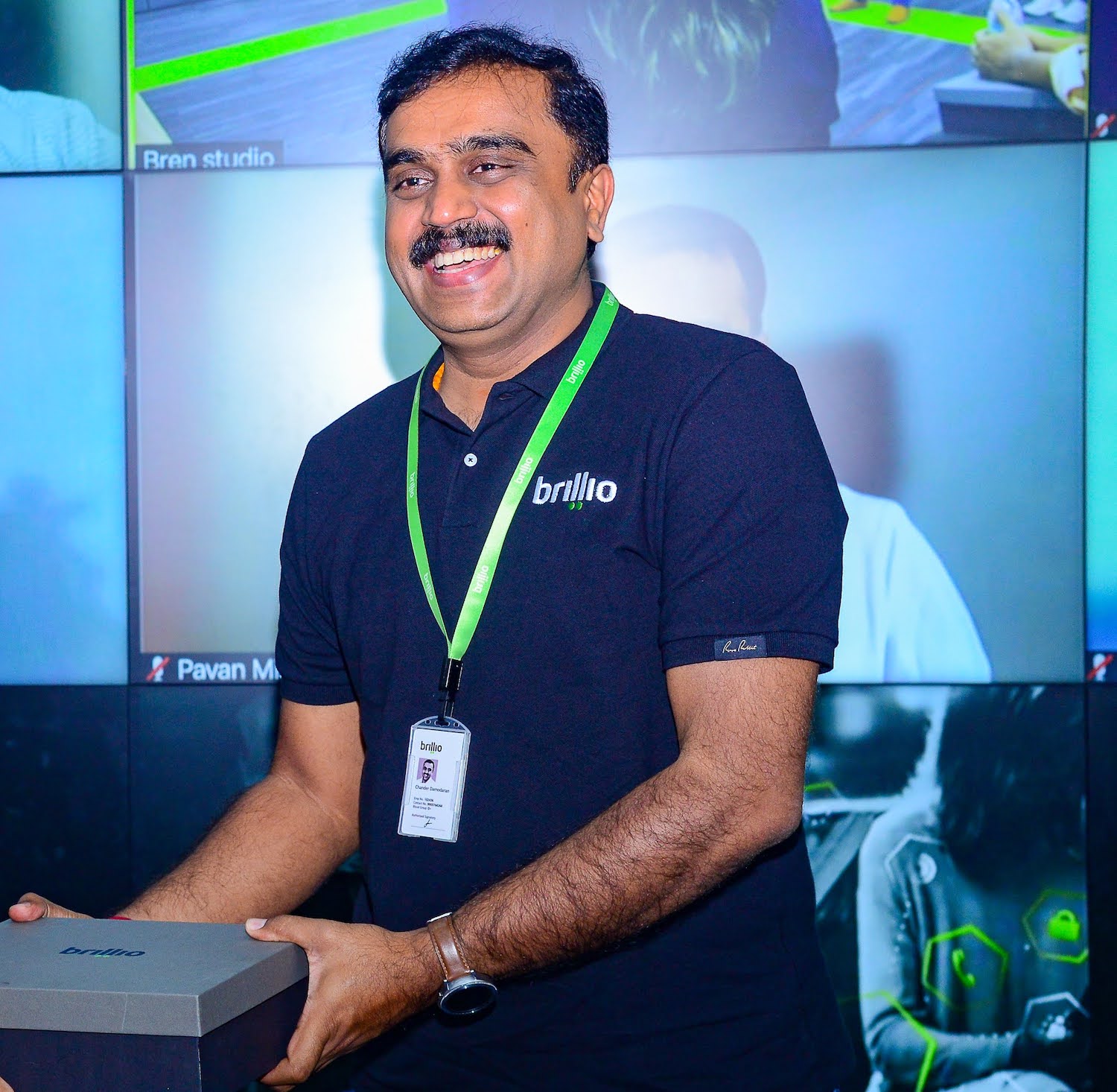 Brillio CTO Chander Damodaran Shares Some Promising Trends in Healthcare Market Dynamics 
If any event could cause a massive upheaval within the healthcare industry, it would be a global pandemic. COVID-19 forced institutions and practitioners to reevaluate their methods and internal systems from top to bottom. Technology, telecommunications, and consumer industries pivoted their attention towards the healthcare industry looking to address new challenges and disruptions caused and revealed by the pandemic. Telehealth, in particular, saw a massive increase in interest and funding from these sectors as the global pandemic accelerated the need for digital solutions. 
At digital tech companies like Brillio, team members search for solutions to the challenges faced by patients and practitioners alike. Their team is focused on developing forward-thinking, real-world tech to meet the growing public demand for better, more efficient healthcare. According to Brillio's data, the global healthcare IT market is projected to grow 29.3% within the next 8 years reaching a value of $135.6 billion. The telehealth revenue share in the global healthcare IT alone is anticipated to grow at a rate of 41%, the fastest growth rate ever recorded. 
According to the CTO of Brillio Chander Damodaran, the market is becoming vastly more patient-centric. For digital tech companies, the time is opportune to develop technology solutions that can benefit the average patient. Most of us are pretty comfortable with wearable technology- think Apple Watch or Fitbit for example- but there is massive potential to digitize all of the different systems including wearables to create a truly connected digital experience. Tech that monitors and shares health parameters is nothing new, and it could be just the beginning. Telehealth is poised to bring patients and providers closer than ever before, if not physically, then certainly virtually. Damodaran predicts a swift increase in the utilization of telehealth services of 38% post-pandemic as health systems weave digital solutions into their institutional systems. 
In his opinion, there is a massive demand for telehealth solutions that benefit consumers by making pricing and procedural information more transparent. One way this is manifesting is through the emergence of mandates from the Centers for Medicare & Medicaid Services (CMS) and the Office of National Statistics. These mandates, including the CMS Interoperability and Patient Access Final Rule published in May 2020 and the CMS Price Transparency Final Rule published in July 2022, would allow patients to make an informed decision on their providers and services thus offering greater control over their healthcare plans and spending. 
Damodaran is optimistic about where the industry is headed in relation to digital tech. From venture capital to private investment, investment in telehealth is booming. Increased interest in tech solutions for the healthcare industry is driving up investment rates, allowing for more development. This could result in better immersive and wearable technologies, the acceleration of solutions like digital twins, and the development of new tech solutions.
While many are still trying to understand the extent of their healthcare costs, increased accessibility and transparency remain at the forefront of the conversation. All these trends are not only exciting developments for the tech world and interesting opportunities for investors, but they are also potentially life-changing developments for each one of us leading to affordable healthcare and access to globally renowned experts and practitioners.
For more information about the role of technology in healthcare, visit www.brillio.com.