A Rundown of Organic Skincare Ingredients That Don't Hurt the Environment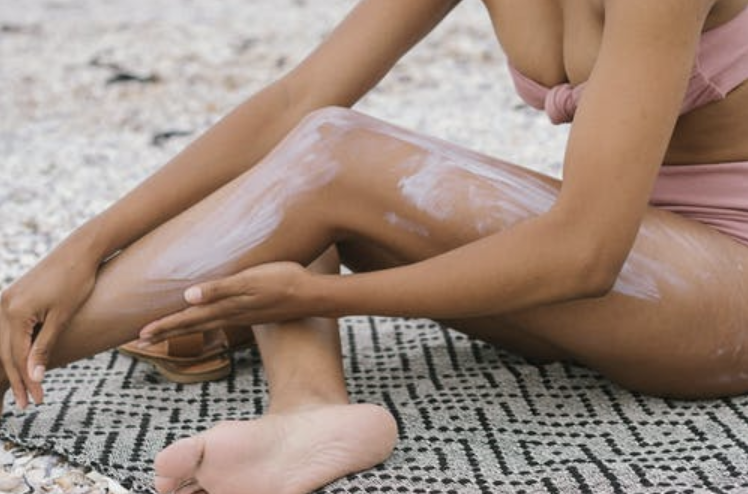 What if someone told you that the products you used to take care of your skin hurt the environment? What if they presented you with a set of skincare organic or natural products and told you they were safe for your use, clean, green, and environmentally friendly?
Well, these would just be claims or assertions unless you are truly sure that the products are made using purely natural and organic constituents. As always, this means checking the label carefully to determine which ingredients the product contains because as it turns out, the term "organic" doesn't always mean better or safer.  
Do Cosmetics Harm the Environment? 
This is an age-old question that any future-minded person who's keen on caring for their skin would care to ask at some point. Nonetheless, the plain answer is, Yes, cosmetics do harm the environment, and in several ways. For instance, beauty products packaging creates a massive amount of waste, which ends up in landfills.
This is not to mention eight million-plus tonnes of plastic that pollute oceans each year, of which a considerable amount is plastic bottle containers for skincare products. Moreover, some products used in skincare like shampoos, bath salts, conditioners, and toners end up polluting the land and ocean ecosystems with toxic chemical compounds through various channels.
Why Organic Ingredients? 
In the previous pointer, we didn't even mention the effects of purely artificial products on indoor air, ozone, and climate change. These are only a few of the many reasons natural and organic plant-based products for personal care and beauty like the ones from Aesop are encouraged in this age and day. Some of them have minimal amounts of laboratory-made additives that are also safely created and won't have deleterious effects on the environment.
With this in mind, let's now round up a few skincare ingredients that are clean and safe for the environment!
Environmentally Friendly Organic Skincare Ingredients 
1. Tea Tree Oil 
This one is among the most common essential oils used in the beauty industry. Tea tree oil is a dermatologist-recommended compound containing a range of medicinal and soothing properties, thanks to its natural compounds like terpineol, α-pinene, and terpinene. The common face wash ingredient is also used often in treating acne, bruises, burns, fungal infections, and a lot more.
2. Olive Oil
By far among the most common essential oils, olive oil is used in a wide range of skincare remedies, thanks to its rich levels of phenols and polyphenols. It is a common ingredient in organic skin moisturizers and anti-aging products. Olive oil also has other beneficial effects on the skin, including treating acne and promoting wound healing.
3. Lavender Oil 
Also known as Lavandula, Lavender oil contains a range of phytochemicals, linalyl acetate, and linalool included. It has been shown to promote skin collagen, offer sunburn protection, relieve eczema, promote wound healing, and even cure insect bites, among other uses. It is also a common ingredient in perfumed skincare products.
4. Marigold 
This organic extract contains many powerful compounds, including carotenoids, flavonoids, esters, saponins, essential oils, and antioxidants. It is a common component in natural skin care products designed to promote collagen regeneration. It is also sometimes used to treat eczema, bug stings, bruises, dry skin, and skin inflammation.
This list of great organic skincare ingredients that don't harm the environment is literally endless. If we were to complete the top ten, the following would also have been on the list.
Jojoba oil

Hemp seed oil

Green tea

Coconut oil

Chamomile

Cedarwood oil
The key takeaway is to always read the list of ingredients, making sure the contents are truly organic and that the product is from a reputed manufacturer.
What Interferes with Successful Breastfeeding?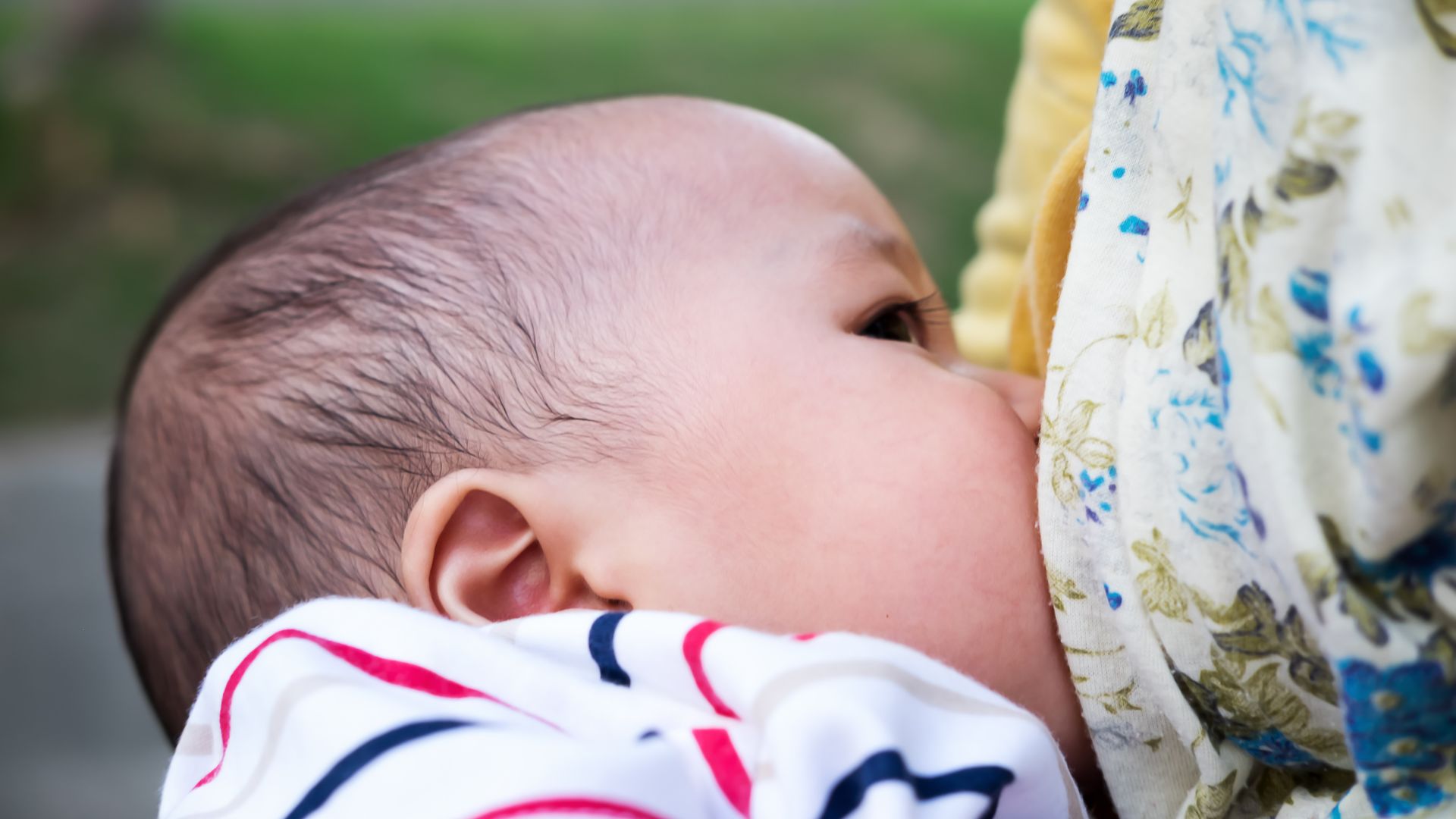 While breastfeeding is ideal, it comes with many difficulties new parents might face.
After experiencing the intensity of labor and delivery, many new parents are left exhausted. Despite this fatigue and surviving pospartum, new parents soon learn the importance of managing the needs of an infant. Putting aside their own desires, parents learn to quickly adapt.
Exhaustion and recovery are not the only things that discourage parents from breastfeeding. There are a variety of other woes that can make it difficult for a lactating parent to continue to choose this option. 
While 83 percent of women breastfeed at the beginning of postpartum, there is a drastic reduction by 6 months, resulting in only 56% of babies still being breastfed. 
Engorged Breasts
When a lactating woman's milk comes in, she may experience intense pain and discomfort. The breasts typically become overly filled with milk because they have not yet regulated their supply. This engorgement can continue throughout the breastfeeding journey for a variety of reasons.
If the baby's schedule changes, a woman's breasts can become overly full. If the parent misses a feeding, breasts can experience discomfor which can lead to breastfeeding infection. If a woman becomes preoccupied at work and does not make time to pump, she can experience discomfort. 
If breast engorgement is not treated properly, milk ducts can become blocked, and if a woman does not work to move the milk through her breasts (via feeding her baby, pumping, or expressing the milk), this engorgement can lead to further problems and may cause clogged milk ducts.
Infection
One of the biggest concerns beyond the pain a woman experiences with engorgement is infection. This is known as mastitis, and leads to a woman experiencing not only breast pain and warm breast tissue, but also flu-like symptoms that come with fever, chills, headache, and further exhaustion.
In order to help prevent infection, regular feedings are essential. Often, the best mastitis treatment, at least for early symptoms, is to massage the breast in a warm shower and express the extra milk.
Furthermore, by working with an International Board Certified Lactation Consultant (IBCLC), parents can have a great resource on how to best deal with, treat, and alleviate these problems. 
Not only is an IBCLC a great resource in helping prevent breast infection, but a great source for your breastfeeding journey to encourage and educate you in best practices. 
The best way to achieve breastfeeding success is to utilize the many tools that an IBCLC offers. 
Burnout
To exclusively breastfeed your baby can be quite overwhelming and exhausting. Between nightly feedings, cluster feedings, and pumping sessions for working mothers, breastfeeding is difficult to maintain. Unless a woman is properly supported by her family, friends, and workplace, the chances that a woman will continue to breastfeed are significantly impacted.
Culture also impacts the likelihood of a baby being breastfed beyond 6 months. The CDC discovered that parents in the Southeast United States are less likely to breastfeed their children past six months. This was in contrast to the Northwest, where business policies and the culture is more breastfeeding-friendly and supportive. 
Conclusion
Despite the nutritional benefits afforded to a breastfed baby, there are many obstacles that can be discouraging for parents on their breastfeeding journey. From exhaustion to pain to lack of supoort, parents have many reasons to give up. 
To increase your chances of success, surround yourself with supportive individuals, reach out to an IBCLC, also known as lactation consultants, and gain the necessary tools required to provide your child with the healthiest option available – you!