A Rundown of Organic Skincare Ingredients That Don't Hurt the Environment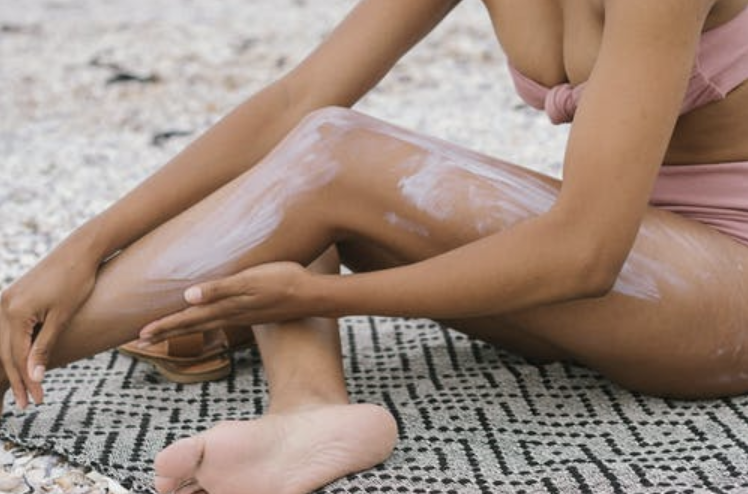 What if someone told you that the products you used to take care of your skin hurt the environment? What if they presented you with a set of skincare organic or natural products and told you they were safe for your use, clean, green, and environmentally friendly?
Well, these would just be claims or assertions unless you are truly sure that the products are made using purely natural and organic constituents. As always, this means checking the label carefully to determine which ingredients the product contains because as it turns out, the term "organic" doesn't always mean better or safer.  
Do Cosmetics Harm the Environment? 
This is an age-old question that any future-minded person who's keen on caring for their skin would care to ask at some point. Nonetheless, the plain answer is, Yes, cosmetics do harm the environment, and in several ways. For instance, beauty products packaging creates a massive amount of waste, which ends up in landfills.
This is not to mention eight million-plus tonnes of plastic that pollute oceans each year, of which a considerable amount is plastic bottle containers for skincare products. Moreover, some products used in skincare like shampoos, bath salts, conditioners, and toners end up polluting the land and ocean ecosystems with toxic chemical compounds through various channels.
Why Organic Ingredients? 
In the previous pointer, we didn't even mention the effects of purely artificial products on indoor air, ozone, and climate change. These are only a few of the many reasons natural and organic plant-based products for personal care and beauty like the ones from Aesop are encouraged in this age and day. Some of them have minimal amounts of laboratory-made additives that are also safely created and won't have deleterious effects on the environment.
With this in mind, let's now round up a few skincare ingredients that are clean and safe for the environment!
Environmentally Friendly Organic Skincare Ingredients 
1. Tea Tree Oil 
This one is among the most common essential oils used in the beauty industry. Tea tree oil is a dermatologist-recommended compound containing a range of medicinal and soothing properties, thanks to its natural compounds like terpineol, α-pinene, and terpinene. The common face wash ingredient is also used often in treating acne, bruises, burns, fungal infections, and a lot more.
2. Olive Oil
By far among the most common essential oils, olive oil is used in a wide range of skincare remedies, thanks to its rich levels of phenols and polyphenols. It is a common ingredient in organic skin moisturizers and anti-aging products. Olive oil also has other beneficial effects on the skin, including treating acne and promoting wound healing.
3. Lavender Oil 
Also known as Lavandula, Lavender oil contains a range of phytochemicals, linalyl acetate, and linalool included. It has been shown to promote skin collagen, offer sunburn protection, relieve eczema, promote wound healing, and even cure insect bites, among other uses. It is also a common ingredient in perfumed skincare products.
4. Marigold 
This organic extract contains many powerful compounds, including carotenoids, flavonoids, esters, saponins, essential oils, and antioxidants. It is a common component in natural skin care products designed to promote collagen regeneration. It is also sometimes used to treat eczema, bug stings, bruises, dry skin, and skin inflammation.
This list of great organic skincare ingredients that don't harm the environment is literally endless. If we were to complete the top ten, the following would also have been on the list.
Jojoba oil

Hemp seed oil

Green tea

Coconut oil

Chamomile

Cedarwood oil
The key takeaway is to always read the list of ingredients, making sure the contents are truly organic and that the product is from a reputed manufacturer.
The Role of Technology in Driving Affordable Healthcare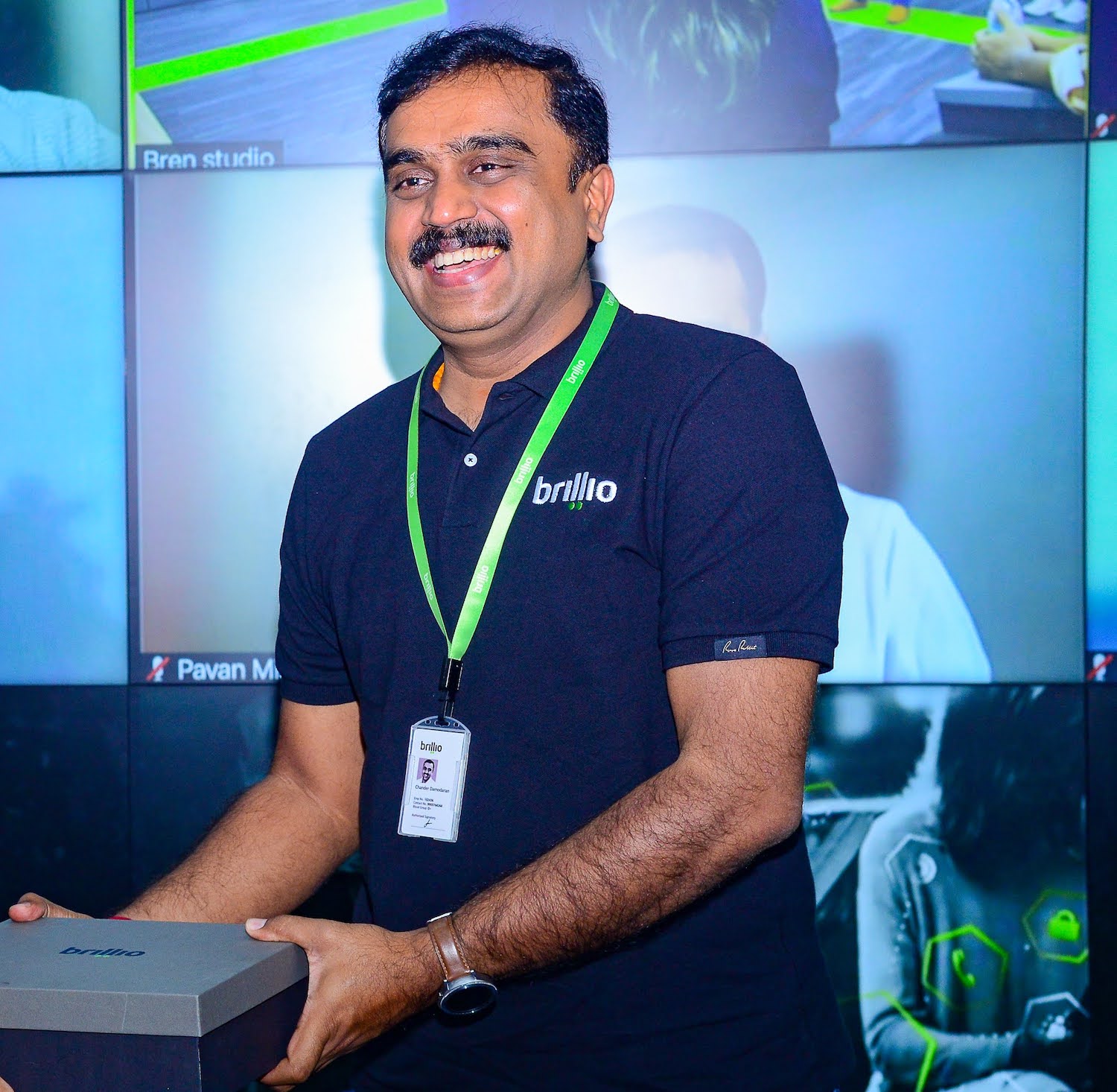 Brillio CTO Chander Damodaran Shares Some Promising Trends in Healthcare Market Dynamics 
If any event could cause a massive upheaval within the healthcare industry, it would be a global pandemic. COVID-19 forced institutions and practitioners to reevaluate their methods and internal systems from top to bottom. Technology, telecommunications, and consumer industries pivoted their attention towards the healthcare industry looking to address new challenges and disruptions caused and revealed by the pandemic. Telehealth, in particular, saw a massive increase in interest and funding from these sectors as the global pandemic accelerated the need for digital solutions. 
At digital tech companies like Brillio, team members search for solutions to the challenges faced by patients and practitioners alike. Their team is focused on developing forward-thinking, real-world tech to meet the growing public demand for better, more efficient healthcare. According to Brillio's data, the global healthcare IT market is projected to grow 29.3% within the next 8 years reaching a value of $135.6 billion. The telehealth revenue share in the global healthcare IT alone is anticipated to grow at a rate of 41%, the fastest growth rate ever recorded. 
According to the CTO of Brillio Chander Damodaran, the market is becoming vastly more patient-centric. For digital tech companies, the time is opportune to develop technology solutions that can benefit the average patient. Most of us are pretty comfortable with wearable technology- think Apple Watch or Fitbit for example- but there is massive potential to digitize all of the different systems including wearables to create a truly connected digital experience. Tech that monitors and shares health parameters is nothing new, and it could be just the beginning. Telehealth is poised to bring patients and providers closer than ever before, if not physically, then certainly virtually. Damodaran predicts a swift increase in the utilization of telehealth services of 38% post-pandemic as health systems weave digital solutions into their institutional systems. 
In his opinion, there is a massive demand for telehealth solutions that benefit consumers by making pricing and procedural information more transparent. One way this is manifesting is through the emergence of mandates from the Centers for Medicare & Medicaid Services (CMS) and the Office of National Statistics. These mandates, including the CMS Interoperability and Patient Access Final Rule published in May 2020 and the CMS Price Transparency Final Rule published in July 2022, would allow patients to make an informed decision on their providers and services thus offering greater control over their healthcare plans and spending. 
Damodaran is optimistic about where the industry is headed in relation to digital tech. From venture capital to private investment, investment in telehealth is booming. Increased interest in tech solutions for the healthcare industry is driving up investment rates, allowing for more development. This could result in better immersive and wearable technologies, the acceleration of solutions like digital twins, and the development of new tech solutions.
While many are still trying to understand the extent of their healthcare costs, increased accessibility and transparency remain at the forefront of the conversation. All these trends are not only exciting developments for the tech world and interesting opportunities for investors, but they are also potentially life-changing developments for each one of us leading to affordable healthcare and access to globally renowned experts and practitioners.
For more information about the role of technology in healthcare, visit www.brillio.com.