Life At Home: How Families are Spending Their Time at Home Durning COVID-19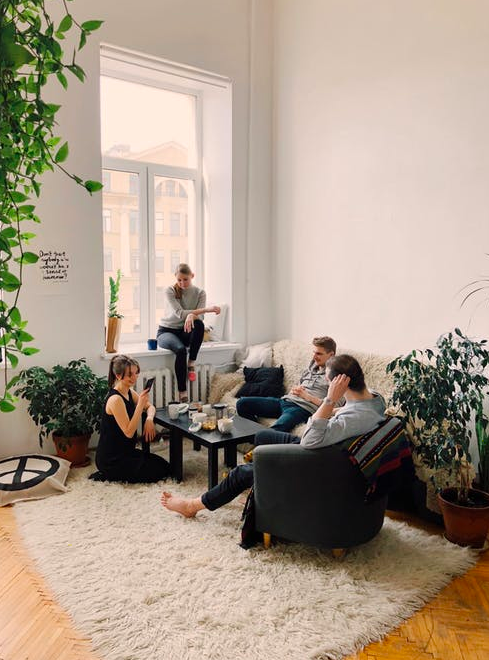 The outbreak of COVID-19 has sent shockwaves through everyone in the entire world. The virus tends to favor those with weakened immune systems but also thrives in healthy individuals as well. Because of its rapid spread, government officials have implemented city lockdowns to flatten the curve of the virus. And although the lockdown has forced people all over the world to stay at home, it has also made families get creative in how they spend their time at home.
You have to admit, this extended time at home might have been a little painful at first, but now that you've adjusted to home life for a few months now, it's really not that bad. In fact, according to axios.com, COVID-19 is reshaping family dynamics.
While families are cooped up together under one roof, they're, of course, going to bicker and moan, but history also tells us that when families endure hardships like what the coronavirus is putting families through, it helps families build strong connections.
Everyone, of course, has their own opinion on how coronavirus is impacting their family life, but there's certainly no denying the fact that it has forced families to find alternative ways to spend their time at home TOGETHER!
Because of the virus, it has forced people to do most things virtually that they would normally do in-person. Nonetheless, people are adjusting just fine and making the best of the situation… that's really all you can do if you think about it.
So how have you and your family been spending time together to make things fun? Here are some ways other families have been making the most of their time at home and having fun.
How Families are Spending Their Time at Home During Coronavirus
Cooking: Bringing Meals From Their Favorite Restaurants to Their Own Kitchen
With COVID-19 not only impacting families but businesses too, it has made the restaurant industry take a hard hit… All businesses, including restaurants, have been shut down in efforts to prevent the spread of the virus.
Because restaurants are closed, it's forcing families to blow the dust off of pots, pans, and skillets that they haven't used in ages. There are some restaurants that have been doing food deliveries but most times, it's your favorite restaurants that need a food delivery app of their own but they don't and that's why you have to recreate those meals on your own.
Places like hibachi grills, Mexican restaurants, and burger joints are all being recreated in the homes of families all over the world. An electric griddle is what has been saving the lives of families all over the world!
You can buy an electric griddle at most grocery stores or supermarkets for as little as $19.99. And for $19.99, you can sautee your vegetables just like you see at hibachi restaurants. You can make grilled burgers that taste just like the ones at your favorite diner; And let's not forget about breakfast… With a griddle, you can make a big batch of pancakes for the whole family in less than 10 minutes!
Patio Installation: Keeping the Fun Going From Indoors to Outdoors
Remember how you've been saying that you want to have a patio deck installed but never got around to it? Well, there's no better time than now to have this particular home renovation project done. You just need to find the right contractor to install it for you. If you need a patio contractor in Kansas City, you have a wide selection of reputable and trustworthy companies to choose from.
By having a patio installed, you have the ability to fully enjoy your outdoor space whether you want to have a barbecue or simply enjoy the warm weather and pretend you're on a beach. The biggest perk with a patio, especially during the coronavirus outbreak, is that it gives your family a change in scenery… Even though you're still at home, you're at least outside, and that's something.
Tik Tok Challenges: Seeing Who's the Better Dancer of the Family
Tik Tok has taken the world by storm during these challenging times and it has been a reliable source of entertainment for all ages. You see everything from grandparents doing the "Savage Challenge" to frontline nurses doing the "Flip the Switch Challenge."
Because we're in trying times and are seeing every day how COVID-19 is taking the lives of those we love on a daily basis, it's sometimes a refreshing mental break from the sadness of life as we know it. Whether you decide to make TIK Tok videos with your pet or with your kids, take the time out to do it…
It might be silly to you but once you get the swing of how it works, you'll look up and realize your family is having a great time together just being silly, and for that, coronavirus has brought a silver lining for lots of families.
4 New Hobbies You Can Start From Home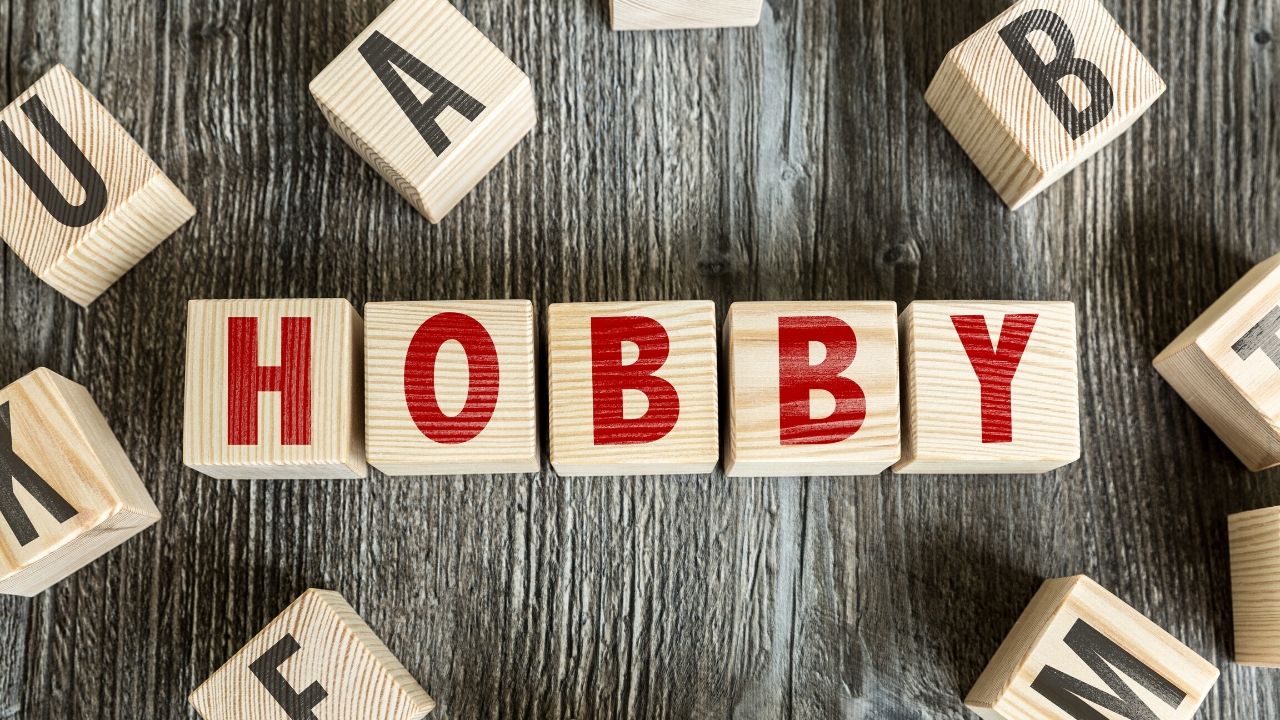 Are you getting bored lately? Perhaps you have stayed at home too much, or your favorite places of leisure are yet to reopen following the lockdown in your area. No matter what the case is, all you need to get occupied again and have fun is a new hobby.
From getting into the world of online gambling to taking your chance on being the next social media start, here are the top four new hobbies that you can try and start right at your own home.
Online casino gaming
Did you know that online casino gaming is taking the world of gambling by a revolution? Gone are the days when someone would need to dress up, drive miles and miles, and personally be present at a land-based casino to play games.
Now, one can play all the classic casino games and more anytime and anywhere–as long as you have your computer or mobile device with you and you are connected to the internet. What's even better than that is that online casinos let you wager and win real money!
But you might ask—how can I find the best online casino? There are a lot of steps you can take, but one is to read reviews on the best review sites such as Efirbet.com. There, you can learn on the advantages and disadvantages of each online casino which can help you decide which one is the best for you.
Vlogging
When you think of vlogging, only one platform comes to the mind of most people–YouTube. There are two kinds of people who are new to YouTube. The first are those who have the misconception of YouTube being a platform for easy money, and the second is the people who are just making videos for the sake of sharing what they want.
If you are the first type, then vlogging as a hobby might not be for you. YouTube has become a very saturated platform that getting an audience for new content is getting harder and harder these days. However, if you are only making content for the sake of a hobby, this thing should not bother you at all.
Podcasting
If you are not that confident in front of a camera, why not let your voice carry you instead? You can talk about anything and everything in your podcast. However, it would help if you will decide on a niche that your podcast would be about. You can talk about life, about movies, about music, or even about politics.
Like vlogging, podcasting helps you express yourself by sharing your views, opinions, and knowledge to the world using the internet.
Writing
Have you ever heard of the phrase "anyone can write, but not everyone can write?" In case you are not familiar with it, it meant to say that while everyone who had gone through the most basic of education can hold a writing instrument and form words and letters, not everyone can make use of words and letters in an artistic way–thus the art of writing.
However, it is essential to know that writing is a skill, and like all skills, it can be developed by anyone, as long as the person has the willingness and the enthusiasm to do it. So, even you can be w writer, too.
Are you worried that you may not have the best ideas? Write anyway. You think no one would read or want to read your work? Still, write anyway. After all, getting paid or getting recognized is not the main goal of writing. You can express yourself through written words. If you eventually get paid, make a living out of it, or get recognized by others, then consider that as the cherry on the top.
Final thoughts
It's true what they say–change is never a bad thing. There is nothing wrong with getting a new hobby. There is everything right about it! Whatever your cup of tea may be, make sure to always remember the most important thing in having a hobby–to have fun!