Life At Home: How Families are Spending Their Time at Home Durning COVID-19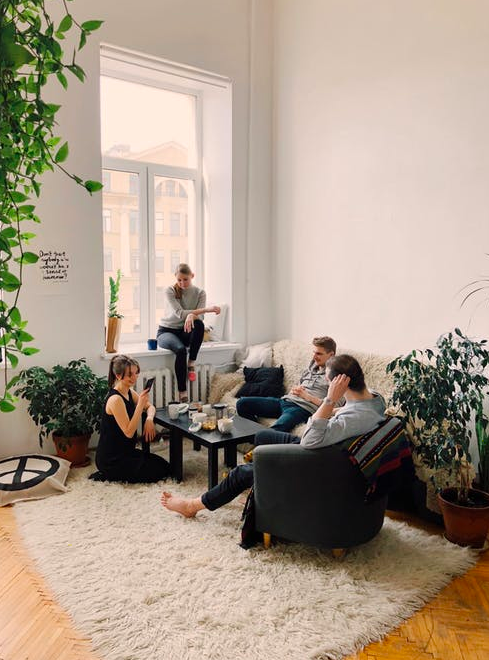 The outbreak of COVID-19 has sent shockwaves through everyone in the entire world. The virus tends to favor those with weakened immune systems but also thrives in healthy individuals as well. Because of its rapid spread, government officials have implemented city lockdowns to flatten the curve of the virus. And although the lockdown has forced people all over the world to stay at home, it has also made families get creative in how they spend their time at home.
You have to admit, this extended time at home might have been a little painful at first, but now that you've adjusted to home life for a few months now, it's really not that bad. In fact, according to axios.com, COVID-19 is reshaping family dynamics.
While families are cooped up together under one roof, they're, of course, going to bicker and moan, but history also tells us that when families endure hardships like what the coronavirus is putting families through, it helps families build strong connections.
Everyone, of course, has their own opinion on how coronavirus is impacting their family life, but there's certainly no denying the fact that it has forced families to find alternative ways to spend their time at home TOGETHER!
Because of the virus, it has forced people to do most things virtually that they would normally do in-person. Nonetheless, people are adjusting just fine and making the best of the situation… that's really all you can do if you think about it.
So how have you and your family been spending time together to make things fun? Here are some ways other families have been making the most of their time at home and having fun.
How Families are Spending Their Time at Home During Coronavirus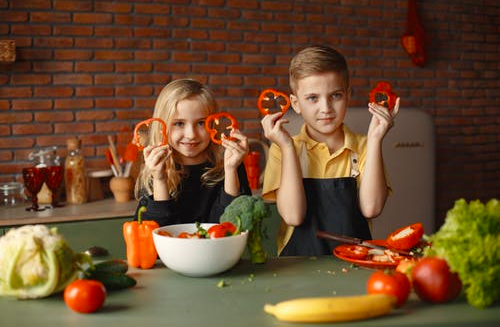 Cooking: Bringing Meals From Their Favorite Restaurants to Their Own Kitchen
With COVID-19 not only impacting families but businesses too, it has made the restaurant industry take a hard hit… All businesses, including restaurants, have been shut down in efforts to prevent the spread of the virus.
Because restaurants are closed, it's forcing families to blow the dust off of pots, pans, and skillets that they haven't used in ages. There are some restaurants that have been doing food deliveries but most times, it's your favorite restaurants that need a food delivery app of their own but they don't and that's why you have to recreate those meals on your own.
Places like hibachi grills, Mexican restaurants, and burger joints are all being recreated in the homes of families all over the world. An electric griddle is what has been saving the lives of families all over the world!
You can buy an electric griddle at most grocery stores or supermarkets for as little as $19.99. And for $19.99, you can sautee your vegetables just like you see at hibachi restaurants. You can make grilled burgers that taste just like the ones at your favorite diner; And let's not forget about breakfast… With a griddle, you can make a big batch of pancakes for the whole family in less than 10 minutes!
Patio Installation: Keeping the Fun Going From Indoors to Outdoors
Remember how you've been saying that you want to have a patio deck installed but never got around to it? Well, there's no better time than now to have this particular home renovation project done. You just need to find the right contractor to install it for you. If you need a patio contractor in Kansas City, you have a wide selection of reputable and trustworthy companies to choose from.
By having a patio installed, you have the ability to fully enjoy your outdoor space whether you want to have a barbecue or simply enjoy the warm weather and pretend you're on a beach. The biggest perk with a patio, especially during the coronavirus outbreak, is that it gives your family a change in scenery… Even though you're still at home, you're at least outside, and that's something.
Tik Tok Challenges: Seeing Who's the Better Dancer of the Family
Tik Tok has taken the world by storm during these challenging times and it has been a reliable source of entertainment for all ages. You see everything from grandparents doing the "Savage Challenge" to frontline nurses doing the "Flip the Switch Challenge."
Because we're in trying times and are seeing every day how COVID-19 is taking the lives of those we love on a daily basis, it's sometimes a refreshing mental break from the sadness of life as we know it. Whether you decide to make TIK Tok videos with your pet or with your kids, take the time out to do it…
It might be silly to you but once you get the swing of how it works, you'll look up and realize your family is having a great time together just being silly, and for that, coronavirus has brought a silver lining for lots of families.
SPOTLIGHT: Sweet vinyl by DREAMOUR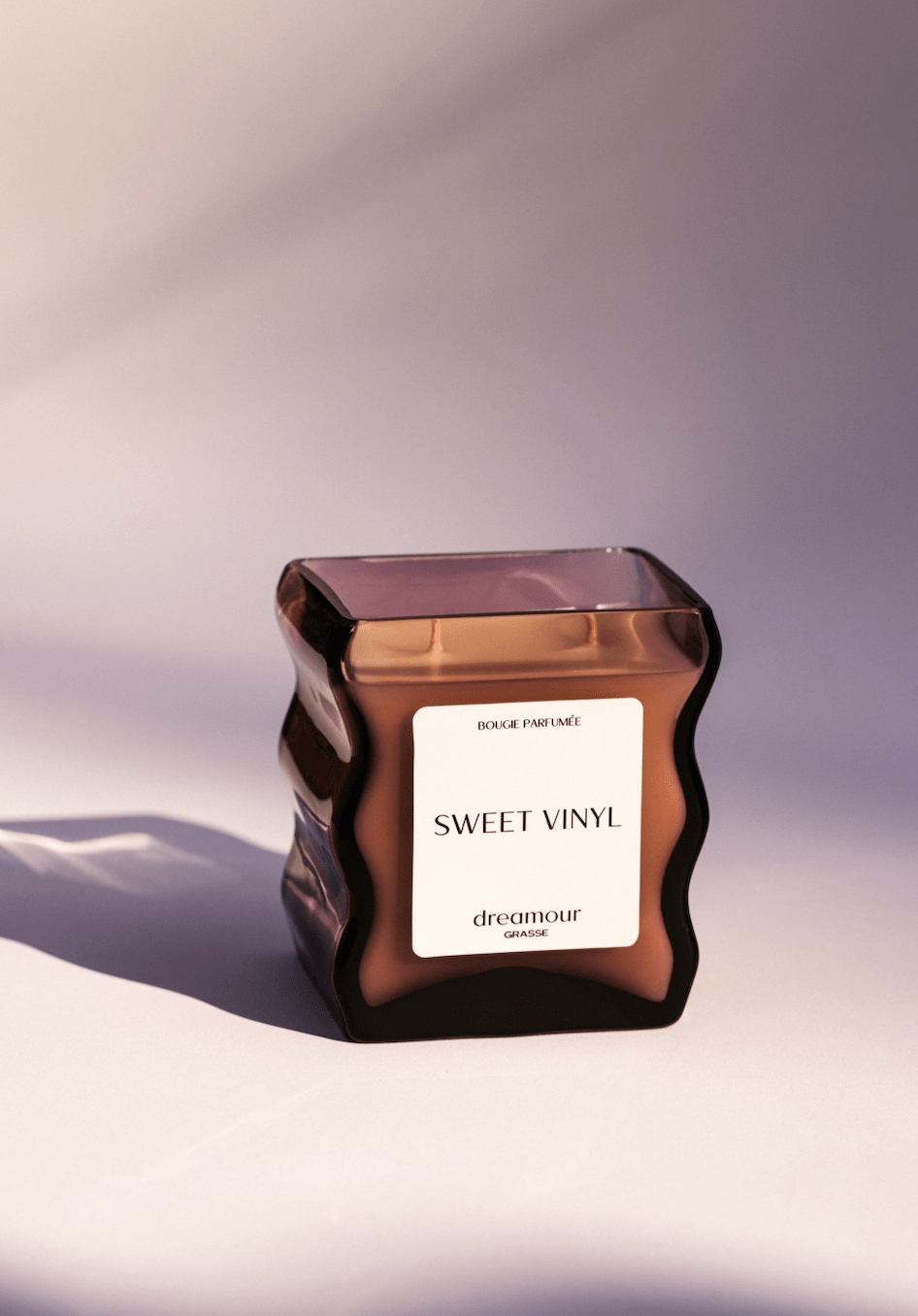 What happens when two immensely talented visionaries come together to create elegance and ingenuity in a sculptural glass fragranced candle? Dreamour. That is the long and short version of how Dreamour was created. Founded by Karissa Rowe and Neal Klotsman in late September 2022, Dreamour was founded with the goal of creating a luxury fragrance brand that operates at the intersection of functional art in the candle market space.
Rowe, a Parsons School of Design graduate, set out to fill the niche of integrating design in the candle marketplace. Unlike most candle vessels that are mass-produced, Dreamour's founders desired to prioritize the artisanal craftsmanship of glass in their production processes of the sculptural glass designs. This resulted in a long timeline of sourcing the globe for talented glass artisans who could transform a sketch into a functional and sophisticated candle vessel. Each and every candle vessel is hand-blown, inherently resulting in a one-of-a-kind product and unique experience for the consumer. These functional fragrant candles also act as a piece of décor due to its sculptural and alluring appearance.
Sweet Vinyl, Dreamour's first candle scent, fills the room with musky & leathery notes combined with earthy notes of vetiver and cypriol, topped with a citrus touch of bergamot and mandarin. The founders worked with master perfumers in Grasse, France, to create a scent that invoked notes of memorable moments, emphasizing high quality ingredients in the fragrances in a soy wax blend. This resulted in candles that consist of clean ingredients, a vegan formula, and is entirely cruelty-free.
It is the personification of the glass blowers' spirit, the heart of Grasse imprisoned in a bottle, and the narrative of two visionaries that sets Dreamour at the top of the candle market pedestal. Dreamour embodies the sophistication and savior-faire French perfumery as a luxury brand, while being a NYC based brand. Dreamour is currently stocked at Patron of the New in New York, along with other major designer luxury known brands. Rowe and Klotsman are currently expanding their production lines and will drop new fragrances and designs in early 2023. Don't expect anything ordinary with Dreamour, as they will continue to bring a unique perspective to the marketplace of home fragrances.
To find out more about Dreamour and their newest releases, you may visit the business's website dreamour.com or follow the company via its Instagram handle @dreamourshop.