Life At Home: How Families are Spending Their Time at Home Durning COVID-19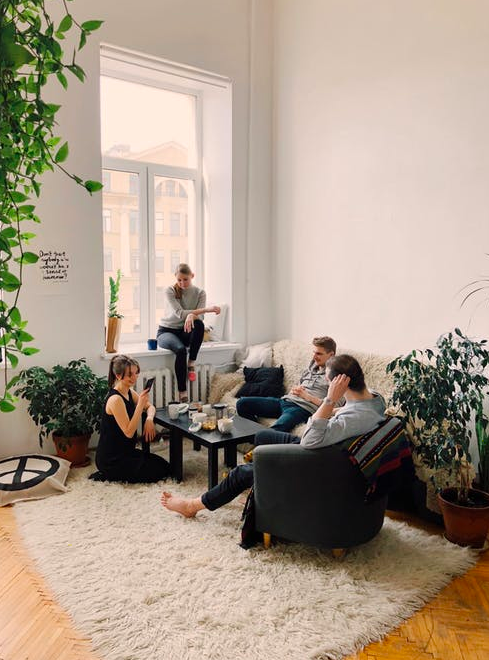 The outbreak of COVID-19 has sent shockwaves through everyone in the entire world. The virus tends to favor those with weakened immune systems but also thrives in healthy individuals as well. Because of its rapid spread, government officials have implemented city lockdowns to flatten the curve of the virus. And although the lockdown has forced people all over the world to stay at home, it has also made families get creative in how they spend their time at home.
You have to admit, this extended time at home might have been a little painful at first, but now that you've adjusted to home life for a few months now, it's really not that bad. In fact, according to axios.com, COVID-19 is reshaping family dynamics.
While families are cooped up together under one roof, they're, of course, going to bicker and moan, but history also tells us that when families endure hardships like what the coronavirus is putting families through, it helps families build strong connections.
Everyone, of course, has their own opinion on how coronavirus is impacting their family life, but there's certainly no denying the fact that it has forced families to find alternative ways to spend their time at home TOGETHER!
Because of the virus, it has forced people to do most things virtually that they would normally do in-person. Nonetheless, people are adjusting just fine and making the best of the situation… that's really all you can do if you think about it.
So how have you and your family been spending time together to make things fun? Here are some ways other families have been making the most of their time at home and having fun.
How Families are Spending Their Time at Home During Coronavirus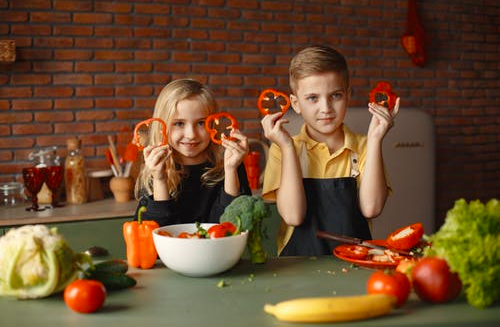 Cooking: Bringing Meals From Their Favorite Restaurants to Their Own Kitchen
With COVID-19 not only impacting families but businesses too, it has made the restaurant industry take a hard hit… All businesses, including restaurants, have been shut down in efforts to prevent the spread of the virus.
Because restaurants are closed, it's forcing families to blow the dust off of pots, pans, and skillets that they haven't used in ages. There are some restaurants that have been doing food deliveries but most times, it's your favorite restaurants that need a food delivery app of their own but they don't and that's why you have to recreate those meals on your own.
Places like hibachi grills, Mexican restaurants, and burger joints are all being recreated in the homes of families all over the world. An electric griddle is what has been saving the lives of families all over the world!
You can buy an electric griddle at most grocery stores or supermarkets for as little as $19.99. And for $19.99, you can sautee your vegetables just like you see at hibachi restaurants. You can make grilled burgers that taste just like the ones at your favorite diner; And let's not forget about breakfast… With a griddle, you can make a big batch of pancakes for the whole family in less than 10 minutes!
Patio Installation: Keeping the Fun Going From Indoors to Outdoors
Remember how you've been saying that you want to have a patio deck installed but never got around to it? Well, there's no better time than now to have this particular home renovation project done. You just need to find the right contractor to install it for you. If you need a patio contractor in Kansas City, you have a wide selection of reputable and trustworthy companies to choose from.
By having a patio installed, you have the ability to fully enjoy your outdoor space whether you want to have a barbecue or simply enjoy the warm weather and pretend you're on a beach. The biggest perk with a patio, especially during the coronavirus outbreak, is that it gives your family a change in scenery… Even though you're still at home, you're at least outside, and that's something.
Tik Tok Challenges: Seeing Who's the Better Dancer of the Family
Tik Tok has taken the world by storm during these challenging times and it has been a reliable source of entertainment for all ages. You see everything from grandparents doing the "Savage Challenge" to frontline nurses doing the "Flip the Switch Challenge."
Because we're in trying times and are seeing every day how COVID-19 is taking the lives of those we love on a daily basis, it's sometimes a refreshing mental break from the sadness of life as we know it. Whether you decide to make TIK Tok videos with your pet or with your kids, take the time out to do it…
It might be silly to you but once you get the swing of how it works, you'll look up and realize your family is having a great time together just being silly, and for that, coronavirus has brought a silver lining for lots of families.
The Benefits Of Staff Training And Development In Geriatric Care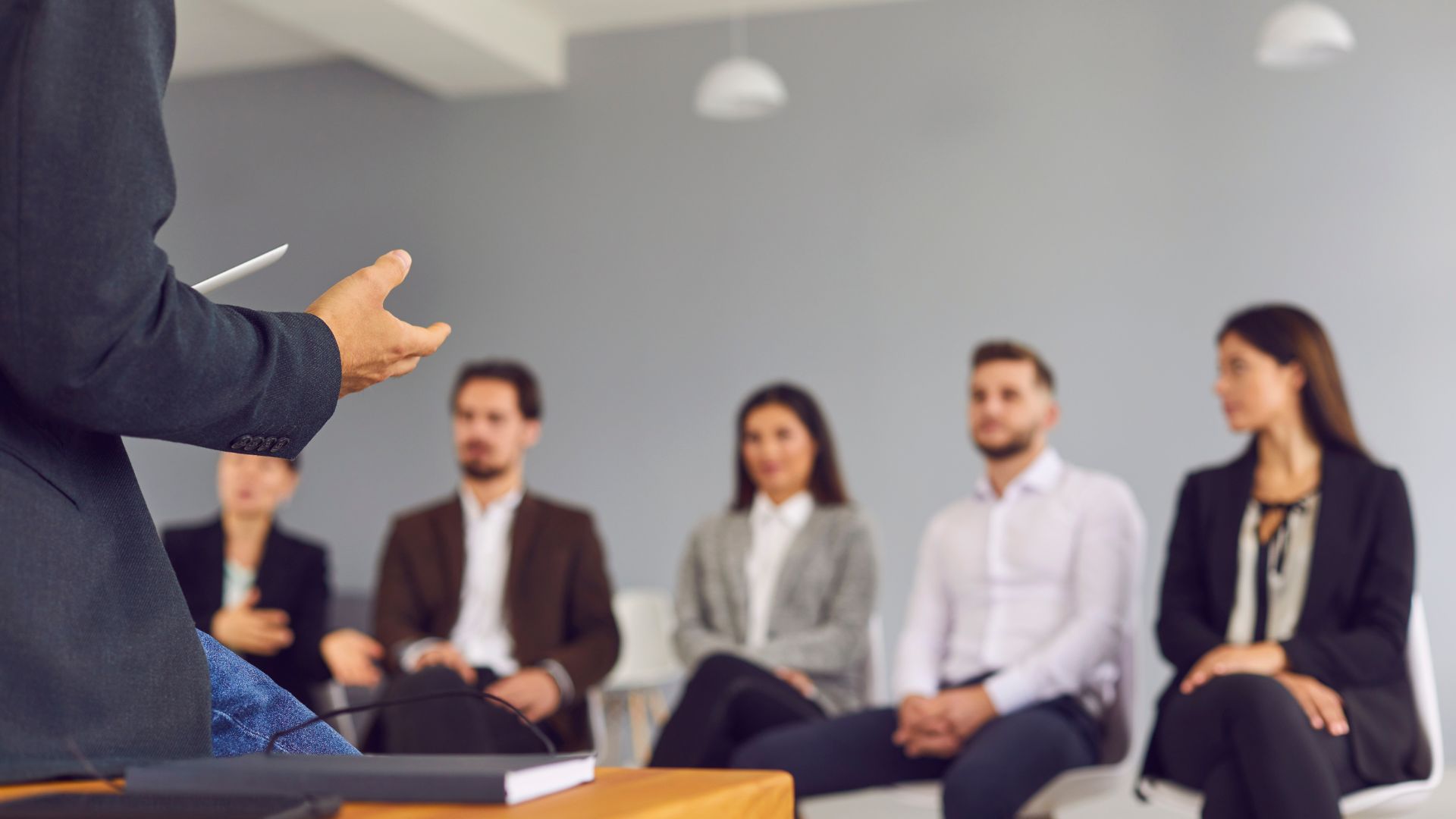 Staff training and development are critical in the senior care industry to ensure high-quality care for elderly patients. As the population ages, the demand for senior care is increasing, and the quality of care provided by staff can significantly affect patients' physical and mental health. Therefore, business owners must invest in staff training and development to ensure optimal patient care and achieve business success. Lisa Winters, New York City, explores the benefits of staff training and development in geriatric care.
Enhance Patient Care
The primary focus of senior care is to provide quality care to elderly patients, and staff training and development contribute to this aspect significantly.
Properly trained staff understand the unique needs of elderly patients, such as medication management, mobility assistance, and specialized therapy. Training ensures staff knows the latest techniques and best practices for geriatric patients.
Staff development also helps employees recognize factors that affect an elder's physical and mental health, enabling them to provide personalized care.
Better Healthcare Outcomes
Proper staff training and development can lead to better healthcare outcomes for seniors. Employees who understand managing chronic health conditions can provide better care and help prevent complications.
Additionally, staff who are trained in fall prevention can reduce the number of falls that occur in the facility, leading to reduced hospitalizations and improved resident health.
Improve Staff Productivity
Training and development allow employees to learn new and refine old skills, making them more productive in their work. Regular training sessions help employees stay updated with new tools or procedures that could help them perform their job more effectively.
Increased productivity eventually translates into better patient care, reduced employee turnover, and improved business operations.
Retain Employees
Staff development programs give employees a sense of career development, vital to retention. Opportunities to advance and broaden their skills through training can motivate employees to stay within the company.
Employers can benefit from reduced staff turnover, improved productivity, and a stable workforce.
Increased Staff Confidence
Training and development can increase employee confidence by providing new skills and knowledge to perform their job correctly.
When properly trained, employees are more willing to take on new responsibilities and more challenging tasks, avoiding mistakes that can lead to poor patient care or safety hazards. Confidence in their abilities improves staff morale, leading to better teamwork and more effective operations.
Improved Communication
Effective communication is crucial in senior care, as employees must work together to meet the needs of residents.
Staff training and development can improve communication skills, helping staff members communicate effectively with residents, families, and coworkers. Improved communication can improve care coordination, increase resident satisfaction, and reduce misunderstandings.
Compliance With Regulations
The geriatric care industry is highly regulated to safeguard patients and the staff. Refresher training on regulatory requirements is essential to avoid violations that could harm patients and result in significant fines.
Training and development around sensitive issues such as patient confidentiality or infection control can also ensure that staff follows the established guidelines, protecting patients from harm.
Reduced Costs
Although investing in staff training and development may seem expensive, it can result in cost savings in the long run when well-trained staff is better equipped to identify potential issues before they become significant problems, reducing the need for expensive interventions.
Improved Reputation
Providing high-quality senior care requires a team of well-trained and knowledgeable staff. When staff are well-trained and developed, this can lead to an improved reputation for the organization providing the care.
Families and seniors are more likely to trust an organization that invests in its staff and provides quality care.
Conclusion
Lisa Winters, New York City, believes staff training and development are central to the success of geriatric care facilities. Investing in employee education can improve patient care and business operations, increase employee retention, higher employee morale, and adherence to regulatory compliance. Business owners should prioritize staff training and development to ensure optimal patient care and provide a supportive work environment.